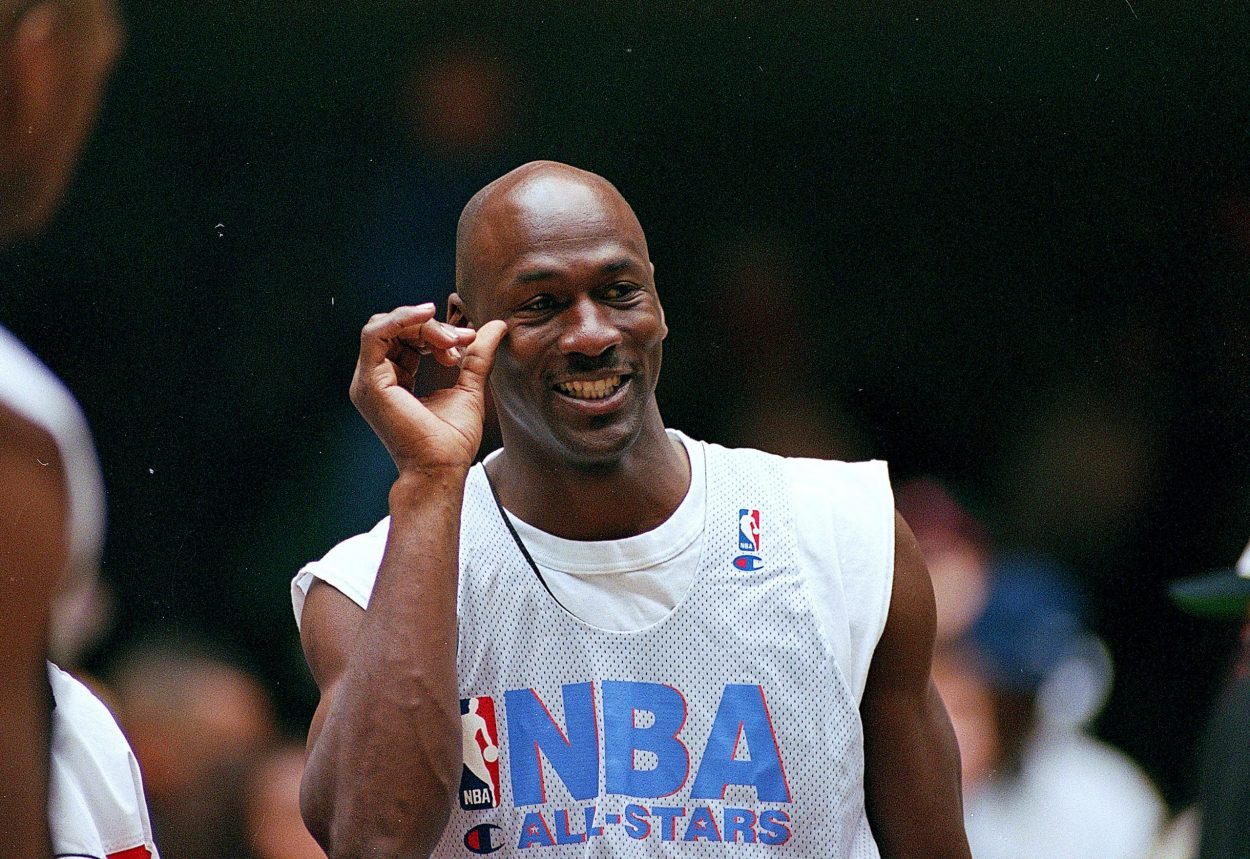 Michael Jordan Secretly Practiced With the Warriors Before Returning to the Bulls in 1995: 'Once Michael Got Warmed Up, You Could Tell His Objective Was to Basically Kick Spree and Tim's Behind'
Michael Jordan had to gauge the state of his body and basketball skills before making his return to the NBA and the Chicago Bulls. He did so in a couple of secret scrimmages with the Golden State Warriors.
The 1995 MLB labor dispute resulted in Michael Jordan gravitating more toward a return to basketball, with some of his old Chicago Bulls teammates working on him and trying to convince MJ to come back. However, Jordan also found motivation from external forces.
Before rejoining his teammates and sending the famous "I'm Back" fax, Jordan took a trip to the Bay Area to challenge himself against an All-Star point guard and one of the NBA's most intriguing young talents.
Michael Jordan practiced with the Golden State Warriors in 1995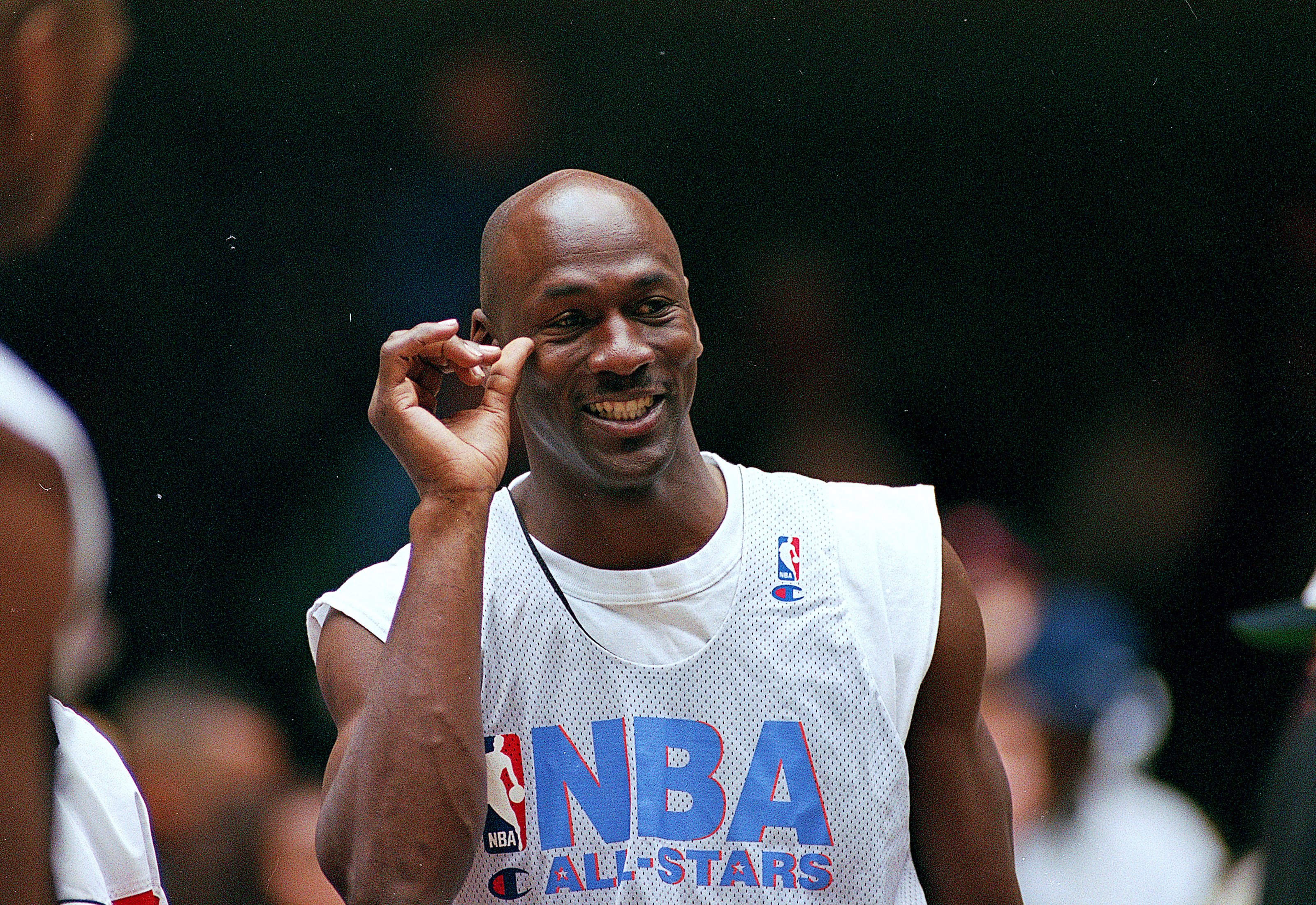 Michael Jordan needed something to satisfy his competitive fire during MLB's lockout, so he dialed up an old Chicago Bulls teammate to see if he could get some runs in with the Golden State Warriors.
Former Dubs point guard Tim Hardaway revealed last year that MJ called then-Warriors assistant Rod Higgins to see if he could practice with Golden State. He ultimately got the approval of head coach Don Nelson.
"I might get in trouble for this," Hardaway said, via NBC Sports Chicago. [Jordan] and Rod Higgins are really, really good friends. He came and practiced with us two or three times."
Jordan hadn't played a ton of basketball, but it didn't matter. Former Warriors wing and fellow Dream Team star Chris Mullin said Money still had the goods.
"What I remember is him walking on the court, after not playing, probably playing 36 holes of golf the day before, and dominating," Mullin said, via NBC Sports Chicago.
On the one hand, it might have seemed curious for Money to practice with the Warriors. Golden State was in the midst of an absolutely atrocious season in which it won just 26 games.
However, the Warriors still had plenty of talent in the likes of Hardaway and a young Latrell Sprewell. Jordan desired to test himself against Golden State's best, especially an emerging Sprewell.
Jordan went right at Tim Hardaway and Latrell Sprewell
Latrell Sprewell had the allure of the NBA's next great shooting guard early in his career. Michael Jordan wanted to see what the hype was about and remind Spree he could still hoop.
Rod Higgins said Jordan practically frothed at the mouth and targeted the Warriors All-Stars every chance he got. He went at Sprewell in particular.
"MJ really wanted to play against Hardaway and Sprewell, because Sprewell was the new 'it,' so to speak, in terms of the 2-guard. Once Michael got warmed up, you could tell his objective was to basically kick Spree and Tim's behind, and talk trash to them… he basically measured Spree up."

–Rod Higgins, via NBC Sports Chicago
Jordan's former trainer, Tim Grover, said Sprewell's explosiveness and athleticism made him the ideal test case for MJ in terms of seeing the condition of his body. Money sent a clear message he could play and dominate at the highest level.
Michael Jordan would ultimately make his comeback later that year, though he couldn't lead the Bulls to a championship. His Airness once again turned to his peers to test himself and find the motivation to get back to the sport's apex.
MJ honed his skills against a host of NBA peers while filming Space Jam
Michael Jordan refused to let cinematic obligations prevent him from getting back into basketball shape.
Jordan had his own personal facility built during the filming of Space Jam. The "Jordan Dome" came equipped with weights and a full-sized court, and MJ used both to return to MVP form. For some strange reason, peers like Reggie Miller helped him with that venture.
Numerous NBA stars made the trip to the "Jordan Dome" for pickup games. As Jordan later explained in ESPN's The Last Dance, being around some of the young talent drove him.
Jordan's early practices with Sprewell and the Warriors didn't yield immediate results. However, taking a similar approach with the "Jordan Dome" and having a true offseason helped MJ return to MVP form and win a ring in his first full season back from retirement.