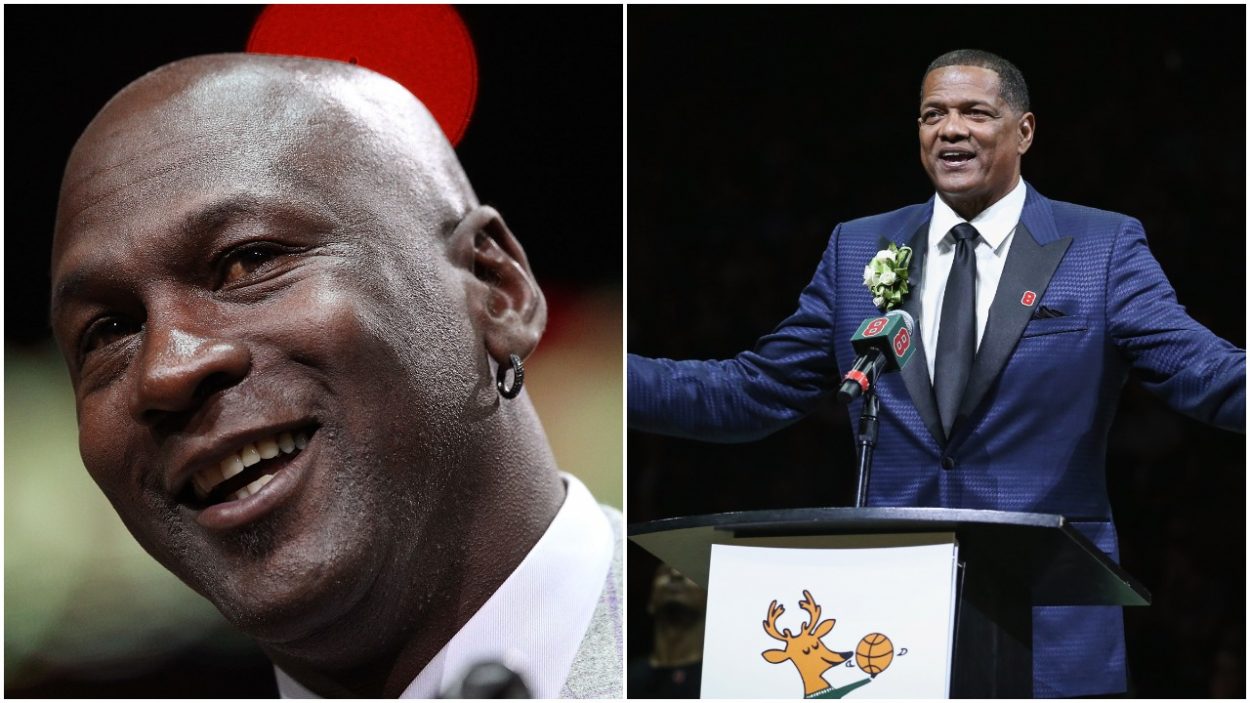 Michael Jordan's Past Praise of Marques Johnson Takes on New Relevance After NBA 75 Snub
Former Milwaukee Bucks star and three-time All-NBA wing Marques Johnson is one of the more notable NBA 75 snubs. His exclusion from the list feels all the more notable when considering Michael Jordan used to idolize him when MJ's legendary career was still in its nascent stages.
Some basketball fans might have expressed a bit of confusion when Marques Johnson's name came up as one of the potential snubs on the NBA 75 list. But Michael Jordan's love for Johnson has been evident for years, which says all fans need to know.
Before he ever took on the nicknames like "Air Jordan" or "Money," Michael Jordan could only dream of attaining the same kind of fame as stars like Magic Johnson and Larry Bird. He also had a particular affinity for Johnson, who continues to be one of the overlooked stars of the 1970s and 1980s.
Michael Jordan had a poster of Marques Johnson on his wall
Michael Jordan became more of a national sensation after hitting a game-winner in the 1982 NCAA Championship Game. But while MJ eventually became one of the best players in the country at North Carolina, he was still a relatively green young man who aspired to be as great as some of his NBA heroes.
One of those heroes was former Marques Johnson.
The acclaimed ESPN docuseries The Last Dance showed an old clip of a younger Jordan pointing to a poster of Johnson that he had on his wall. That scene prompted Johnson himself to tweet, "MJ's favorite MJ… I like you too, Mike."
Jordan had other icons he looked up to, including David Thompson, who served as his presenter during his induction into the Naismith Memorial Basketball Hall of Fame. But the brief shoutout to Johnson in The Last Dance feels all the more relevant after the former Milwaukee Bucks star missed the cut for the NBA 75 list.
Michael Jordan made the NBA 75 squad, while Johnson got snubbed
Michael Jordan's selection to the NBA 75 team was never in doubt. As for Marques Johnson? Well, he came up just short.
The NBA released its 75 best players in league history as part of the 75th anniversary season. The media voted on the list, which essentially became a 25-player expansion of the 50 greatest players celebrated during All-Star weekend in 1997.
On the one hand, making the cut is a bit arbitrary. There's no question someone like Jordan, considered by many to be the greatest player in NBA history, deserved unanimous selection. However, the last 25 players likely varied considerably based on subjectivity.
Johnson might have been on the occasional ballot. The same probably goes for other snubs, including Grant Hill, Tracy McGrady, and Vince Carter. In the end, however, he was not chosen.
That said, Jordan's appreciation for Johnson speaks to just how good he was in his prime.
Johnson was one of the best wing players of his era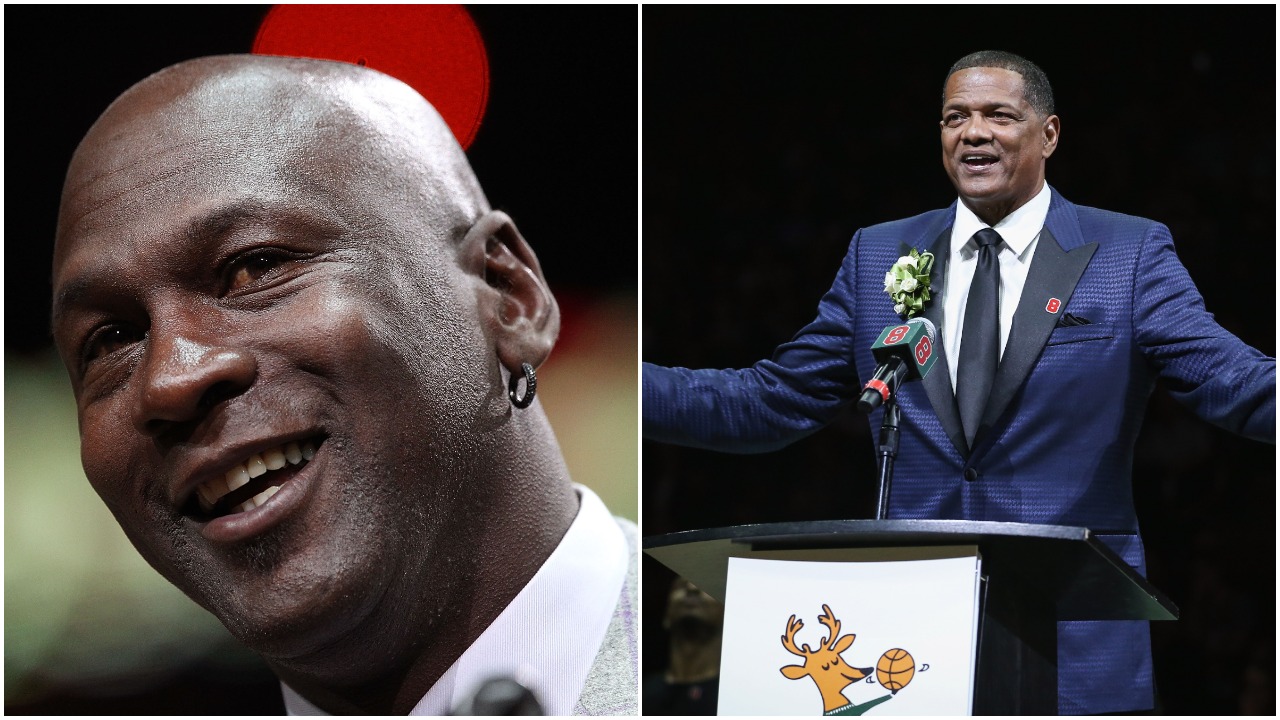 For some reason, there seems to be something about former Milwaukee Bucks stars and being eternally underrated. This is true for Sidney Moncrief, another player for whom Michael Jordan had the utmost respect. It's also true for Marques Johnson.
The Crenshaw native averaged 20-plus points in six different seasons. He made five All-Star teams and three All-NBA teams, finishing with career averages of 20.1 points, 7.0 rebounds, and 3.6 assists. His postseason track record is every bit as impressive, as Johnson posted 21.5 points, 7.9 rebounds, and 3.7 assists in 54 playoff games.
One of the things working against Johnson might be the fact that he only played 11 seasons, with his prime being cut short due to a neck injury. He never won a championship, either. But it's hard to ignore his place as one of the best wing players in the late 1970s and into the mid-80s.
Johnson didn't make NBA 75. But he always had the adulation of Jordan. Maybe that's all that really matters.
Stats courtesy of Basketball Reference.