Vince Carter Missed the Game-Winning Shot in a Do-or-Die NBA Playoff Game After Attending His UNC Graduation but Vigorously Stuck With His Decision: 'I Would Do It Again if I Had To'
The date was May 20, 2001, and it was the biggest day of Vince Carter's life. His Toronto Raptors were preparing to face Allen Iverson and the Philadelphia 76ers in Game 7 of the Eastern Conference semifinals. However, the potentially career-defining NBA game wasn't at the top of Carter's priority list; that distinction was reserved for his Tar Heels.
The do-or-die contest fell on the same day as his graduation ceremony from the University of North Carolina. Carter chose to attend the ceremony and fly to Philadelphia later that day, a decision that seemed to backfire when he had a wretched game. Yet, Carter — both then and now — maintains he made the right choice.
Vince Carter went to his North Carolina graduation ceremony on the morning of Game 7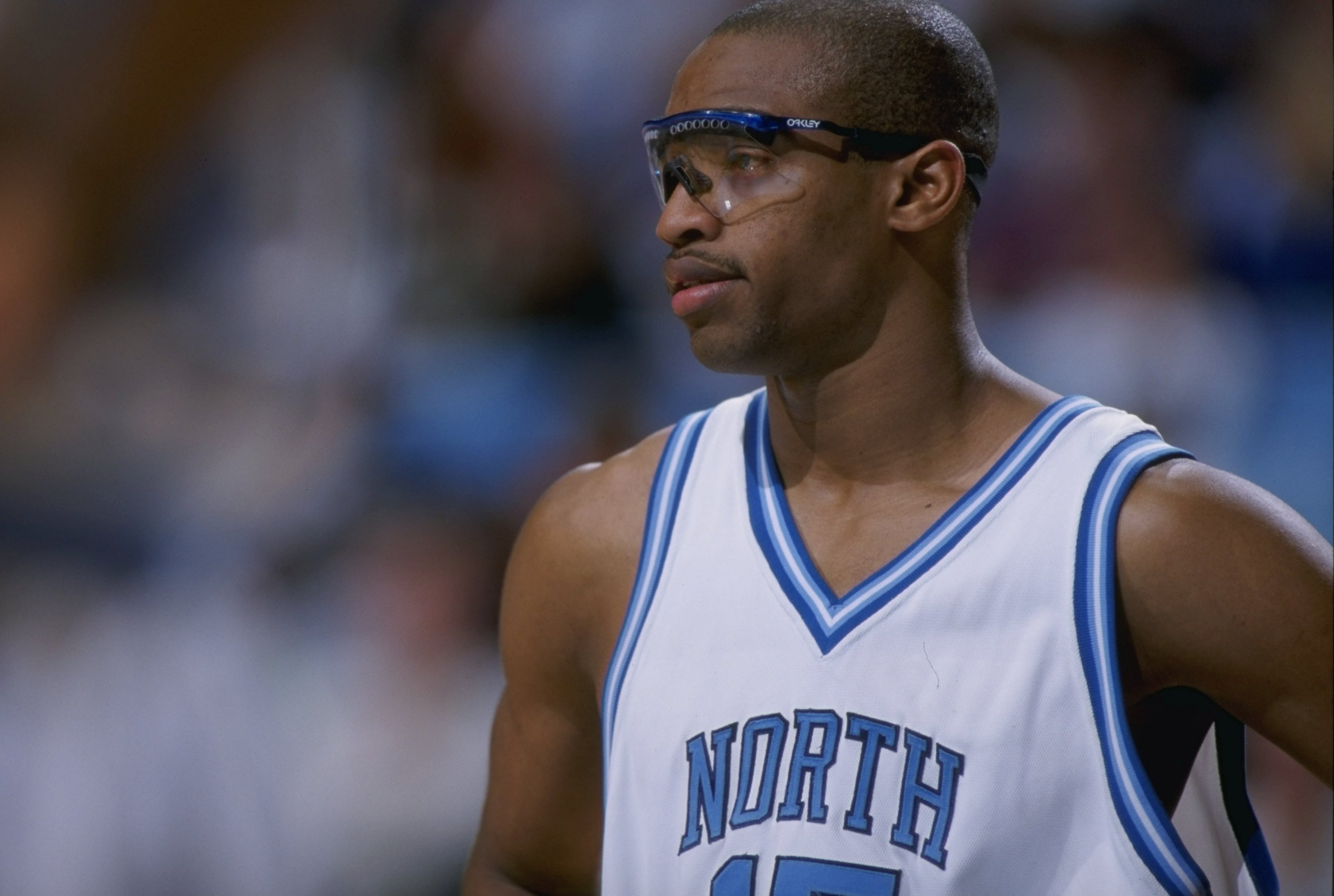 Vince Carter intended to partake in North Carolina's graduation ceremonies, even at the risk of immense scrutiny.
The Raptors and Sixers were tied at three games apiece when Carter boarded owner Larry Tannenbaum's private plane and left for UNC's campus early in the morning of May 20. He walked the stage with his fellow graduates but ultimately spent about 20 minutes before departing for Philadelphia.
The experience was short-lived. Carter did not even receive his diploma, which would arrive by mail. Nevertheless, it clearly meant the world to Vinsanity.
"This is a special time for me, an important time for me," Carter said at the time, per ESPN. "Now that this day is here, I'm feeling better and better about it. This is something I had to do for me, regardless of what other people say about it, because it's something I wanted to do, something I had to do."
The high-flying star also stressed he could handle graduation and Game 7 in the same day, even if some of his teammates — notably Antonio Davis and Chris Childs — were not too keen on his decision.
"It's something I'm going to accomplish on top of playing in Game 7 and I think I'm mentally prepared for both," Carter said, per ESPN.
Unfortunately for Carter, the decision became an enormous talking point when he turned in a woeful performance and came up short in his last-second chance to win the game.
Carter shot 6-of-18 and missed a game-winning jumper, exposing himself to a wave of criticism
The pressure is ratcheted up significantly in the NBA playoffs. It's hard enough for some players to handle this pressure, let alone play under a self-imposed microscope.
Up until Game 7, Carter had a tremendous series. He scored 50 points to give the Raptors a 2-1 series lead in Game 3 and poured in 39 points in Game 6 to force an elimination game. Air Canada and Iverson routinely provided the heroics throughout the series, and it seemed the Raptors would need more from Carter to advance to the conference finals.
But Carter ultimately failed to give Toronto the scoring punch it needed. He scored 20 points on just 6-of-18 shooting from the field. The death knell came when Carter had a chance to win the game at the buzzer. He up-faked to create space, but the shot clanged off the back rim.
The graduation storyline might not have mattered if the Raptors star put together a strong performance. But Carter shriveled when it mattered most, and all the postgame questions seemed to be about his insistence on being in Chapel Hill.
Carter acknowledged at the time that he was a little more "winded" than usual in the early minutes, but he said his course of action was the best one for him.
"I survived, I was there, I played, did what I needed to do," Carter said, via ESPN. "It all came down to one shot. It could've been a great day or a terrible day. I don't let what people say, I don't let people's opinions hold me down. I don't let it bother me."
Carter's mother, Michelle, said the graduation was being used as a "scapegoat" for the reason why the Raptors lost the game. She stood by her son's choice.
The moment will almost assuredly come up in any discussion about Carter's legacy. But the 44-year-old has no regrets about that pivotal choice.
The 22-year NBA veteran said he would make the same choice if he had to do things over again
Nearly 19 years after that fateful day, Carter addressed the Class of 2020.
The nine-time All-Star explained last spring that he was once in the same shoes as students preparing to enter the next chapter in their respective lives, though his circumstances were slightly different. Despite the result of the game, however, Carter wouldn't change anything about that day.
"It was a taxing day for me, but I was able to accomplish both goals," Carter said in a video tweeted by the Atlanta Hawks. "And I would do it again if I had to."
Carter's statements both at the time and in contemporary settings clarify just how important it was for him to be on hand for his graduation. It was a true life experience for him. Ultimately, life is bigger than basketball.
Stats courtesy of Basketball Reference.