Michael Jordan Is the Ultimate Winner but Recently Revealed Why He Respects Losing
During his Hall of Fame career with the Chicago Bulls, NBA legend Michael Jordan was known for one thing: winning. Jordan won, and he won a lot. He also did whatever it took to win and has continued doing so outside of basketball.
However, in a recent interview, the man widely recognized as the NBA GOAT admitted he respects losing, and he discussed why that's the case.
Michael Jordan was the ultimate winner in the NBA with the Bulls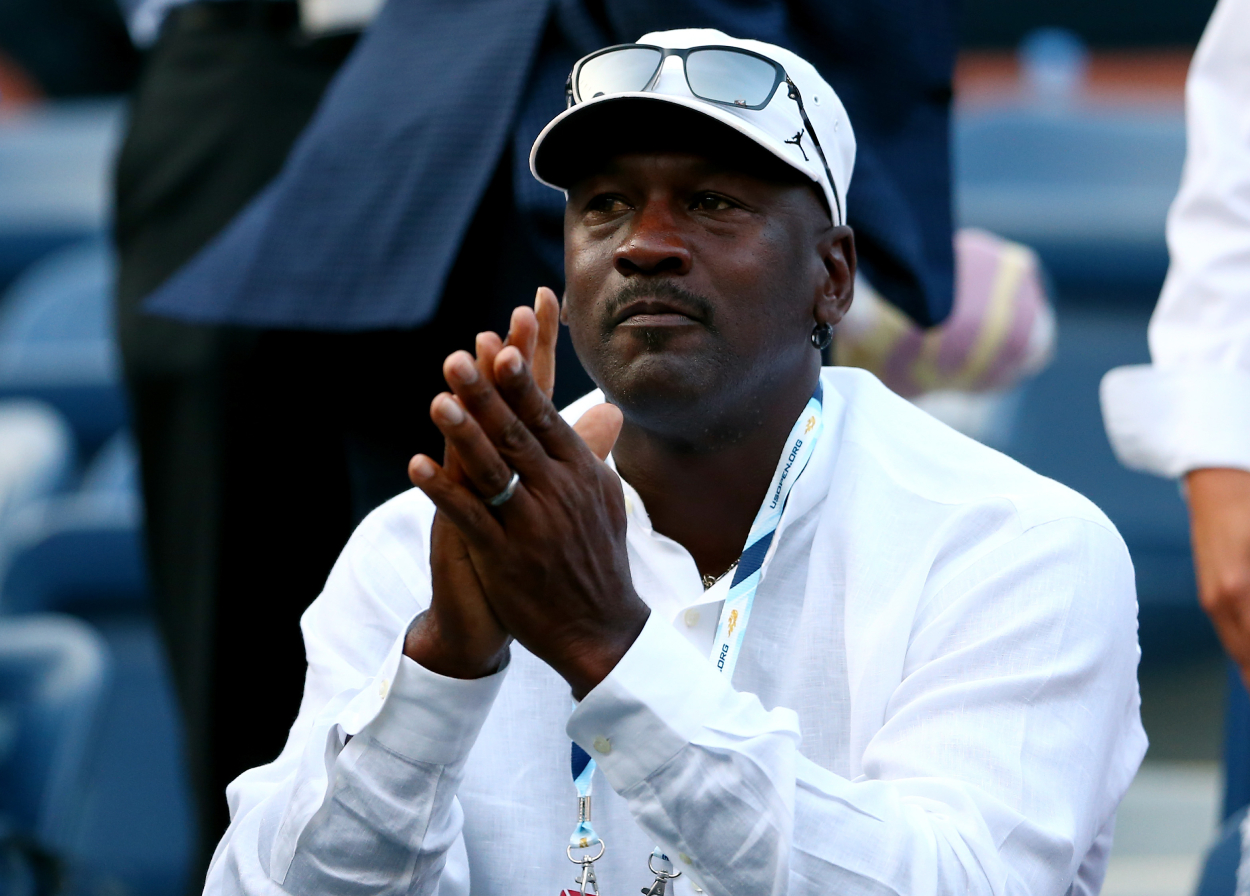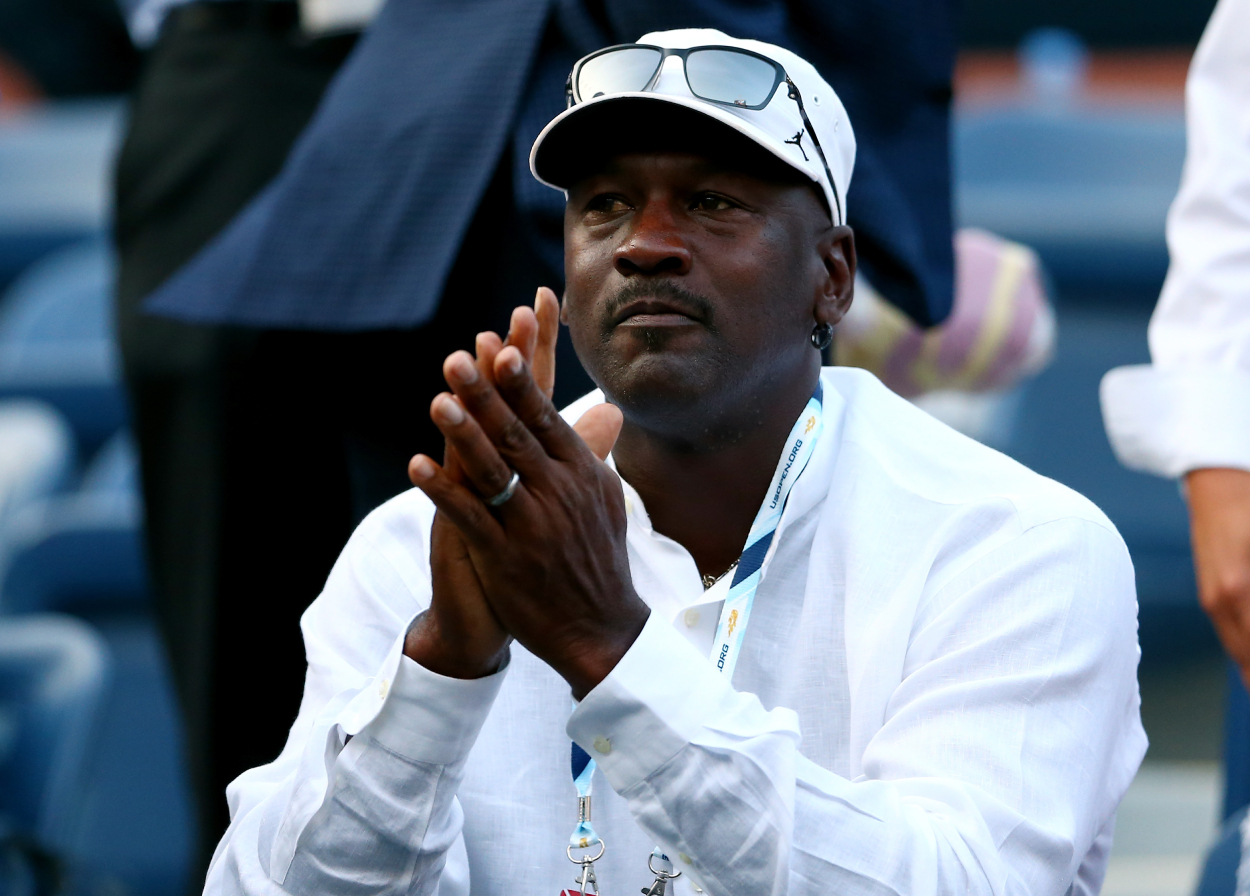 Whenever anyone thinks of Michael Jordan's tenure with the Bulls, the success they had almost immediately comes to mind.
After quickly becoming the best scorer in the league, Jordan eventually made his first NBA Finals appearance with Chicago in 1991. He then led the Bulls to their first-ever championship and won Finals MVP after beating Magic Johnson and the Los Angeles Lakers in five games.
The win then ignited one of the most historical runs in sports history, as the Bulls won three consecutive titles between the 1990-91 and 1992-93 seasons. Jordan then took a year-plus break from basketball to try and play baseball but came back and won three more consecutive titles with Chicago between the 1995-96 and 1997-98 campaigns.
In total, it equaled six championships in eight seasons for the Bulls and six Finals MVPs for Jordan. MJ also finished his Hall of Fame career with an unblemished 6-0 Finals record, and he never even had to play in a Game 7 in the series.
So, the best word to describe Jordan as a basketball player — and even as a human in general — is "winner." But the man who also won a national championship in college at the University of North Carolina recently revealed why he respects losing.
MJ said he respects losing
To celebrate the Ryder Cup — in which the U.S. golf team won convincingly over Europe 19-9 — Michael Jordan, an avid golfer and fan of the sport, sat down with another hoops star who loves to hit the links, Stephen Curry.
During their conversation, Curry brought up the age-old debate on hating to lose or loving to win more, and the Golden State Warriors star said, "losing just is the worst feeling in life."
MJ, of course, agrees that he too hates losing. But he also revealed why he respects it.
"I hate losing, it's not even a question, but I [have to] respect losing because losing's a part of winning," Jordan said. "You never just win. You gotta lose to win."
It might be surprising to hear the man known for his winning ways admit he respects losing, but it makes complete sense when you look at his career path and how he became the NBA legend he is today.
Michael Jordan had to lose to become an NBA champion with the Bulls
When looking back at how Jordan had to lose to become a champion, we can discuss the myth of how he was cut from his high school team. But, according to Bleacher Report, he was really put on the Junior Varsity squad. So, we'll just look at his NBA career.
It wasn't easy for MJ to get to the NBA Finals. He and the Bulls didn't reach the series until his seventh season in the league. They, instead, lost, and lost, and lost some more, especially to the Detroit Pistons.
Chicago fell in the first round of the Eastern Conference playoffs in each of Jordan's first three seasons. But in 1988, the team reached the Eastern Conference semifinals, where it took on the Detroit Pistons in the postseason for the first time. The Bulls lost the series in five games and then fell to Detroit in the conference finals in each of the next two years. The Pistons, on the other hand, went to three straight NBA Finals during those three seasons and won two titles.
However, after all that losing, Jordan and Chicago finally got over their archrival in 1991 when they swept the Pistons to reach their first NBA Finals, where — as mentioned earlier — they ended up winning their first of six championships.
So, yes, Jordan is the ultimate winner, but he had to lose to become the successful player he was, which is why he says to this day that he respects coming up short. 
MJ is an all-time great winner, but, at first, he was a consistent loser.
Stats courtesy of Basketball Reference
RELATED: Michael Jordan Has Talked to His Specific Friend Almost Every Day for 30-Plus Years: 'We Have a Lot of Fun'