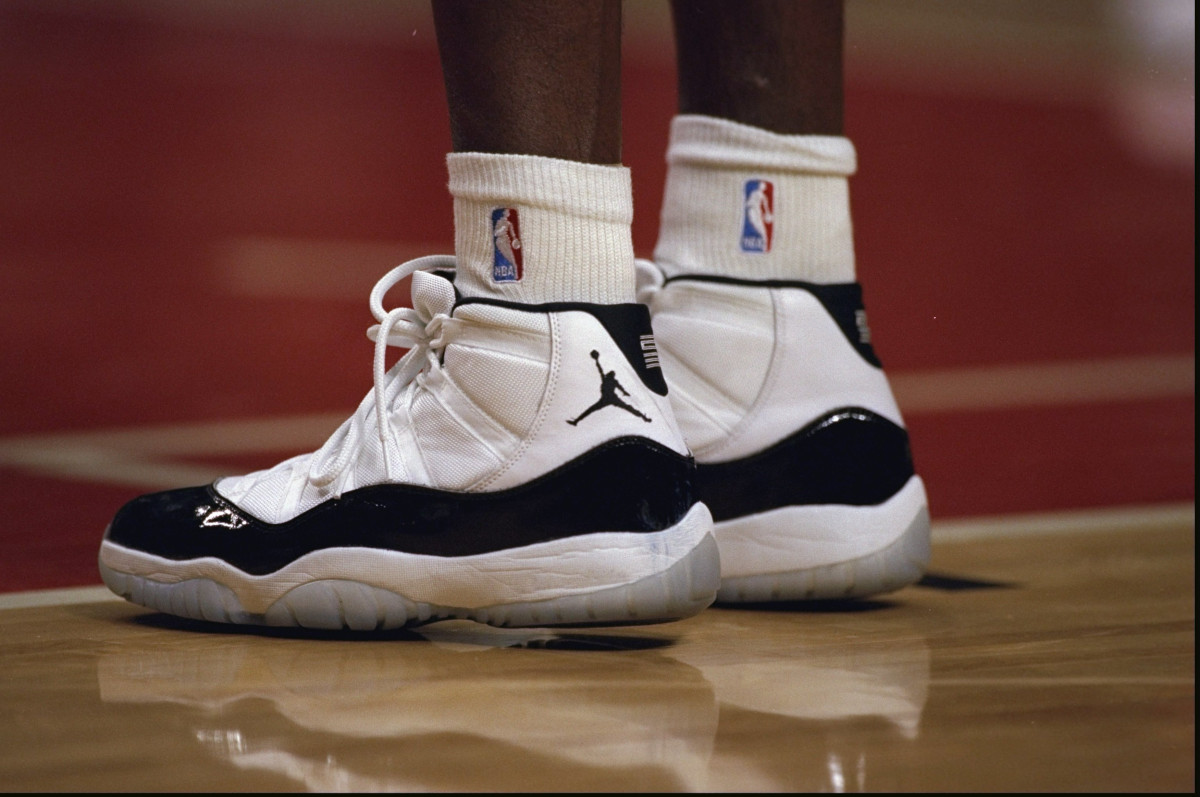 Michael Jordan's $3 Billion Relationship with Nike Almost Ended Prematurely Because of a Broken Foot
Michael Jordan is practically synonymous with Nike. But that nearly 40-year-old relationship between player and brand almost ended in its infancy after Jordan broke his foot in 1985.
As of April 2019, Nike's Jordan Brand was worth more than $3 billion in wholesale revenue. The annual take by the company's namesake, Michael Jordan, is about $130 million. Nearly two decades after his late NBA game, Jordan's branded shoes and apparel earn more than the signature shoe of every current player in the NBA. Not individually, mind you, but every player combined.
And it almost didn't happen. Not only did Jordan flirt with Converse and adidas before eventually signing with Nike as an NBA rookie in 1984, but he almost left the brand a few years later. So says a longtime Nike designer who had to save the relationship that made Jordan a billionaire.
We all know Michael Jordan, but who is Tinker Hatfield?
In an interview with CBS Sports, Tinker Hatfield was promoting a new designer bottle. The Championship Bottle, a hybrid design incorporating the Larry O'Brien Trophy and a basketball net (yes, that does sound strange when writing it out loud), goes to the locker room of this year's NBA champion.
Hatfield has been one of the biggest names in sneakers for 40 years as a designer at Nike. And it was Hatfield that managed to keep Michael Jordan with Nike. Part of that came from his basic philosophy that his responsibility as a sneaker designer is to the player.
"Our process, at Nike and Jordan, is to serve athletes, help them perform better, and to be safer so they can avoid injury as much as possible. Those things are kind of No. 1 on the list of what we need to do. Players will want lighter-weight shoes, but they still want to be safe and protected. So there's a lot of alchemy going on when doing that."

Tinker Hatfield
When Hatfield made his biggest save, Michael Jordan was coming off the one significant injury of his career and had concerns about the future with Nike.
The Jordan 3 comes to the rescue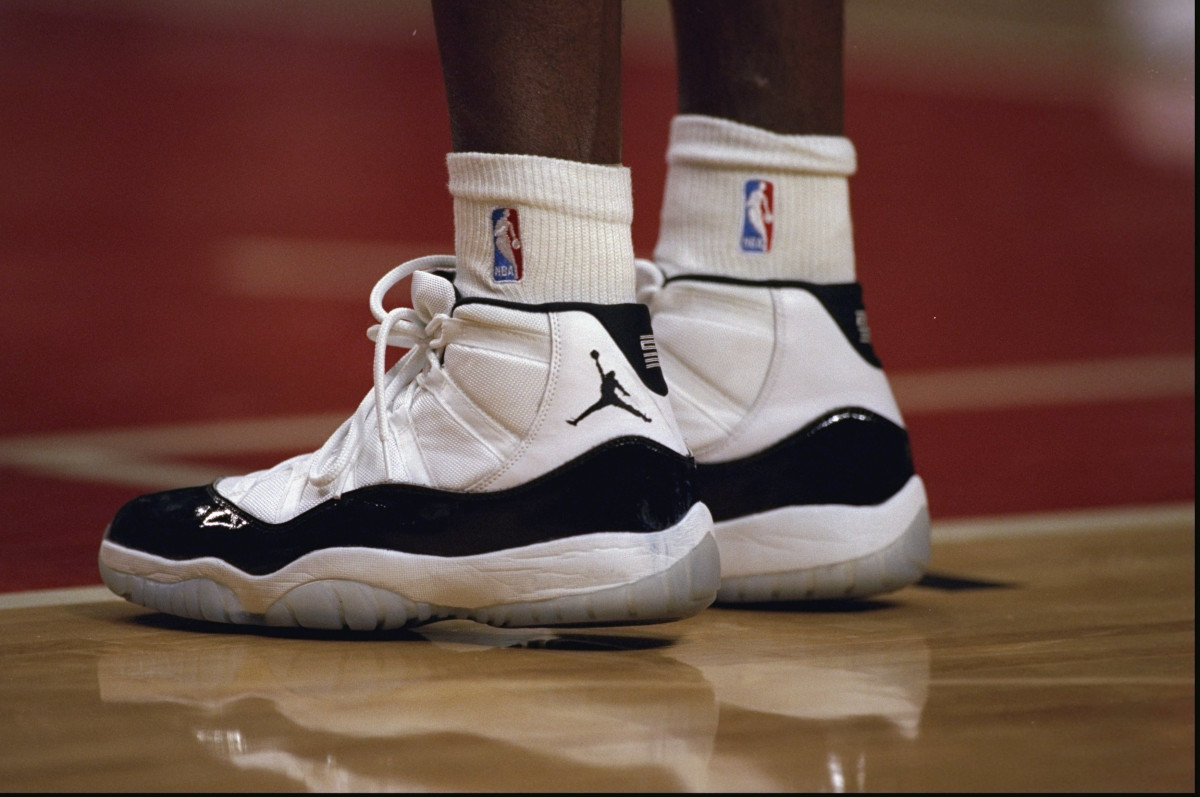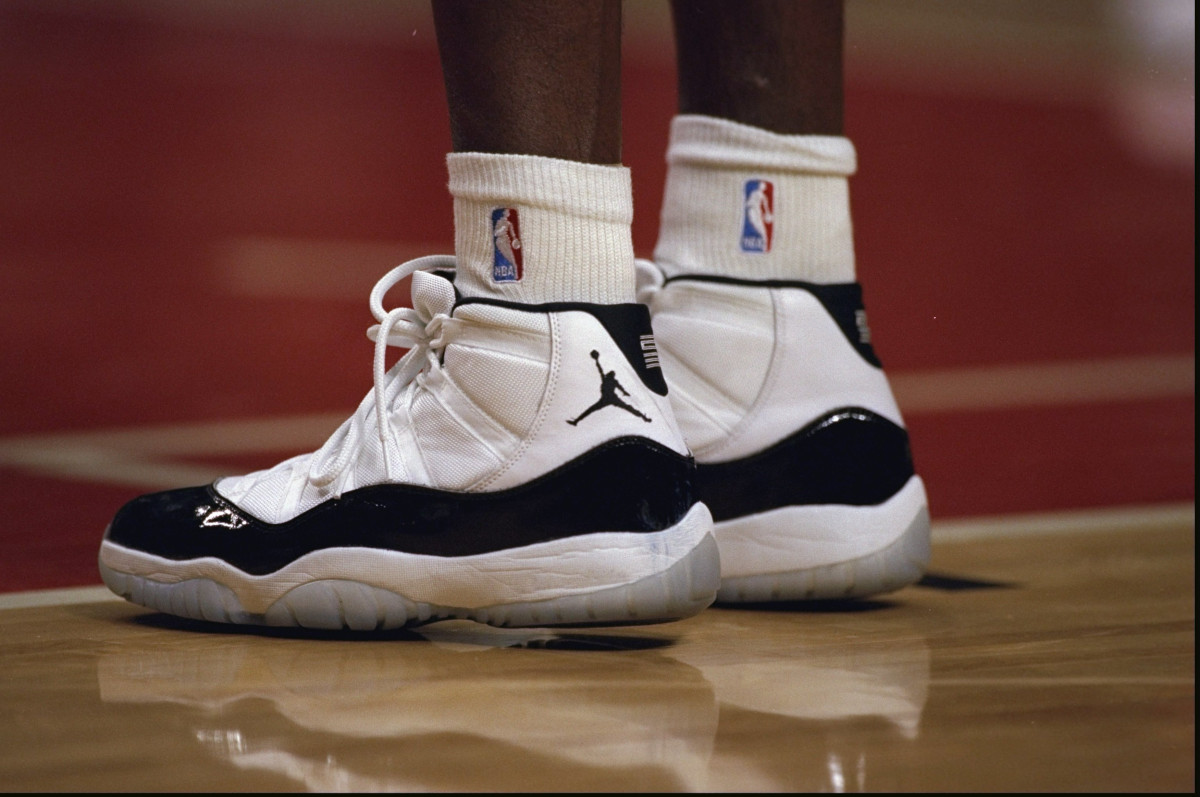 Hatfield began working with Michael Jordan's signature line of shoes at Nike, and he inherited a fraying relationship. Nike was working on the Jordan 3. But Hatfield had a more pressing matter than simply designing a shoe.
"I got the project really, really late in the normal process. I jumped on a plane; I really didn't have time to think. … I needed to meet with Michael and develop a relationship. And in the case of that time period, really convince him to stay at Nike. We all felt that if the design was fantastic, he would be more apt to re-sign with us."

Tinker Hatfield
The problem stemmed from an early-season game between the Chicago Bulls and Golden State Warriors in October 1985. In his second season, Jordan sustained a broken foot in that game and missed Chicago's next 64 games. Jordan had concerns about his future with Nike. Hatfield remembered being under the gun.
"It was crazy short timelines, and yet I was trying to make a huge statement in design using Michael as the muse and also hoping to help him play the game better. He had broken his foot the year before, and I think he was a little tentative about how shoes would come together to help him be safe, healthy, and perform better. So I was more focused on that than really this other anxiety that some people were feeling about him leaving."

Tinker Hatfield
Hatfield delivered with the Jordan 3, and Michael Jordan stayed with Nike. The rest is history, very lucrative history.
The Michael Jordan legacy and brand are intertwined
A 2019 Forbes article claimed almost 75% of NBA players in 2018–19 played in Nike or Jordan shoes. Nike had the bulk of the share at 62.6%, with Air Jordan worn by 9.4% of the league. A distant second went to adidas at just 15.8%.
According to Spotrac, Michael Jordan earned almost $93.8 million during his 16 NBA seasons, with nearly $63.3 million of that coming in his final two years with the Bulls.
That means Jordan earns more in endorsement money from Nike in a year than he did in his entire career. It also explains why Jordan purchased the Charlotte Hornets (then the Bobcats) for $275 million back in 2010.
Mars Blackmon was right all those years ago. It's gotta be the shoes.
Statistics courtesy of Basketball-Reference.