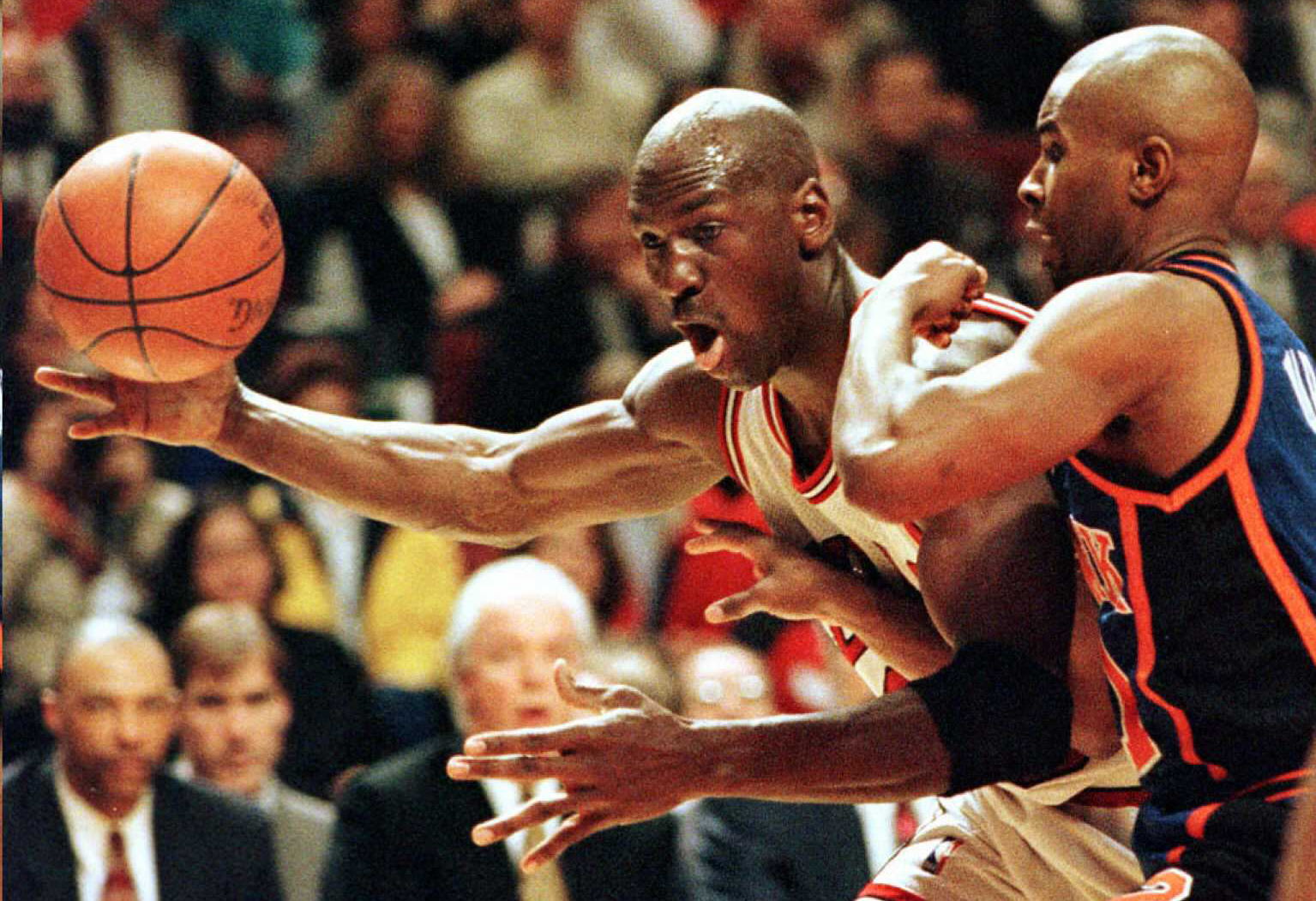 Michael Jordan's Father's Murder Revisited as Documentary Focuses on New Evidence Regarding Daniel Green
The murder of Michael Jordan's father will be back in the news as a documentary focusing on convicted killer Daniel Green will be released April 2.
Daniel Green has always maintained he was not the trigger man in the death of James Jordan, the father of NBA superstar Michael Jordan. Green, serving a life sentence, was convicted with his friend Larry Demery in 1993 for the shooting death of the elder Jordan. Both Demery and Green have been incarcerated since the murder, although Demery will be paroled in August of 2023. A documentary called Moment of Truth is set to be released in early April and will focus on Green and new evidence his lawyer will present.
Daniel Green has denied murdering Michael Jordan's father
Daniel Green was 18 years old and his friend Larry Demery was 17 when James Jordan, the father of Michael Jordan, was found dead in the summer of 1993. Green admits he helped Demery dispose of James Jordan's body, but has been adamant he never pulled the trigger. Green's version of the story has Green and Demery at a party, with Demery leaving to prep for a drug-related road trip the following day. Demery then returned to the party all shaken up.
"I had never seen him like that before," Green told the Chicago Tribune in 2018. "I had seen him in situations where he was upset and I had seen him in situations where he was scared. But this was just a different level." Green said Demery told him he was in a fight with a man and Demery shot him. Demery begged Green to go back with him to get rid of the body.
"I just didn't know how to listen to my conscience back then," Green said. "I didn't recognize that voice. … guess (it was) maybe the mentality of saying, 'OK, this is my dude. I'm a real man. Like, I'm a real man because my friend needed me and I was there for my friend.'" 
Larry Demery set to be free in 2023
Larry Demery was sentenced to life in prison in 1996 after pleading guilty to first-degree murder. Daniel Green was also sentenced to life, but since Day 1, he said he never took part in the killing of James Jordan. According to The Washington Post, Demery testified Green approached Jordan, who was sleeping in his car, with the intent to rob him. When Jordan woke up, Green panicked and pulled the trigger.
Last August, North Carolina officials said Demery would be paroled in August of 2023. North Carolina's Post-Release Supervision and Parole Commission said Demery's release date was expected to be Aug. 6, 2023, and he's been approved to take part in a vocational and educational program upon his release.
Green has been rejected for a new trial and hearing. Green's lawyer, Christine Mumma, said their effort to get a new trial will continue. According to The Washington Post, convicts serving life sentences for murder are not eligible for parole unless the crime happened before Oct. 1, 1994. James Jordan was killed July 23, 1993.
New evidence for Green upcoming as documentary set to be released
According to The Fayetteville Observer, a documentary mini-series about the Jordan murder case, with the focus on Daniel Green, is set to be released soon on Amazon's IMDb TV video streaming service, Amazon Studios. The Washington Daily News reported Moment of Truth will be released on April 2.
Fox 46 Charlotte reported there are three main claims Green's lawyers will be focusing on: 1) Improperly admitted blood evidence at trial. 2) A phone call between James Jordan and a drug dealer that was never revealed to the defense. 3) Possibly corrupted evidence of a bullet hole on Mr. Jordan's shirt.
Fox 46 reported Green's lawyer Christine Mumma also said, "I can tell you as someone who was at the prison with the codefendant, he did tell me that Daniel was not the shooter and that he was pressured to give information to law enforcement."