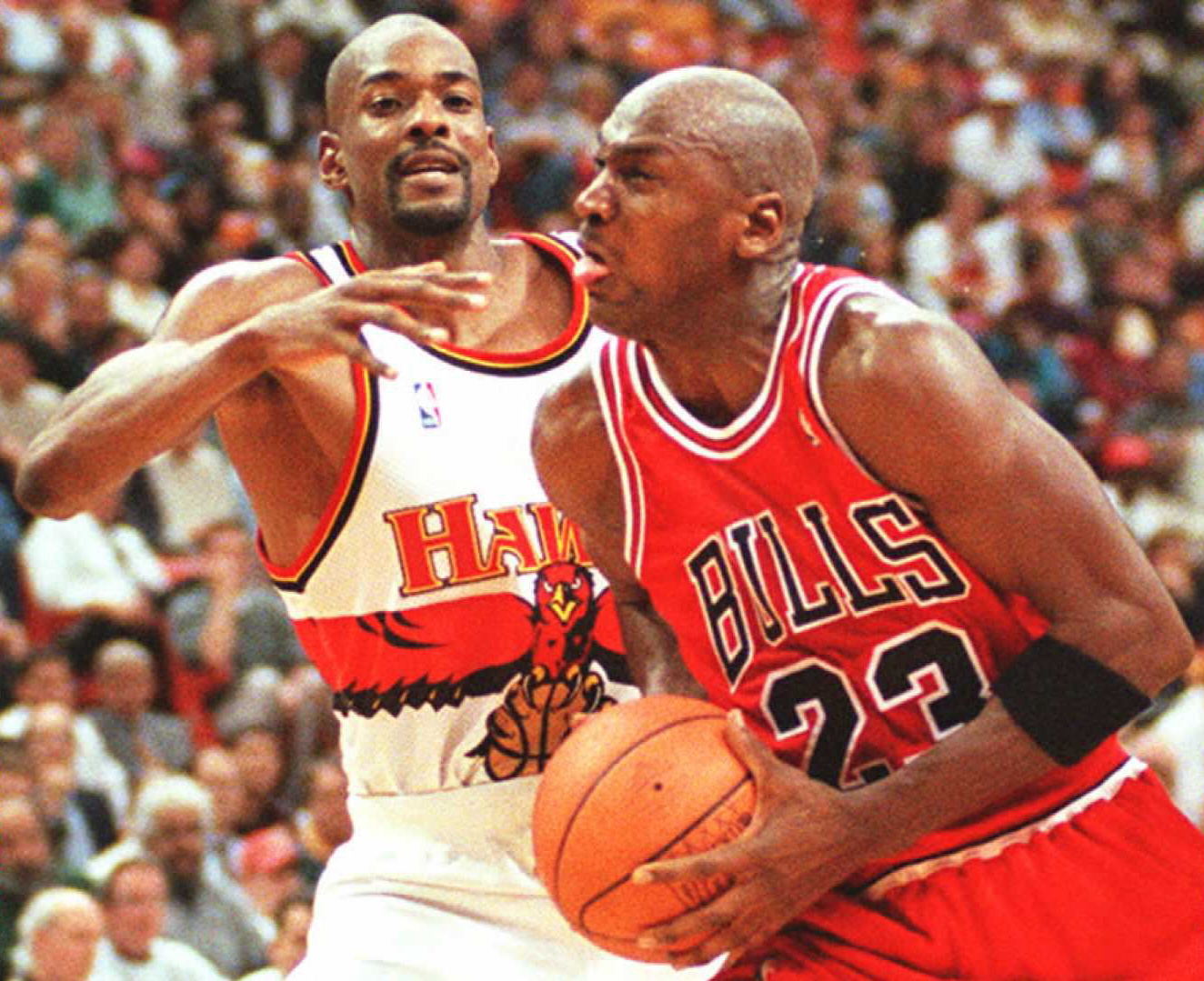 Michael Jordan's Worst Game May Have Been One When He Scored 43 Points
One of Chicago Bulls legend Michael Jordan's worst games in the NBA may be one when he finished with 43 points.
A bad basketball game for Michael Jordan is likely a good one for many NBA players. The former Chicago Bulls star didn't have many bad games during his 15-year professional career. The 14-time NBA All-Star always brought his intensity, competitiveness, and his basketball talents each night. Like most humans, Jordan had some off-days, but even his bad ones were pretty good.
Michael Jordan's NBA career
Michael Jordan was drafted out of the University of North Carolina by the Chicago Bulls in the first round of the 1984 NBA draft. He was selected with the third overall pick right behind Hakeem Olajuwon and Sam Bowie. He then went on to become what many believe is the greatest player in NBA history.
Jordan was a force on both sides of the ball. He's known for his scoring ability, but he was a top-notch defender as well. Jordan led the league in steals three times and was named the NBA Defensive Player of the Year for the 1987-88 season. Jordan was named to the NBA's All-Defensive Team for nine seasons.
The Chicago Bulls star led the league in scoring in 10 seasons and was a five-time MVP. The 1984-85 Rookie of the Year also led the Bulls to six NBA titles. In each of the NBA Finals, Jordan claimed MVP honors. He finished his career averaging 30.1 points per game to go along with 6.2 rebounds. Jorda was inducted into the Naismith Memorial Basketball Hall of Fame in 2009.
Some of Jordan's bad NBA performances
When scouring Michael Jordan's statistics for some of his rare off nights, the one that likely jumps out to most came on March 22, 1986. That night, the Chicago Bulls played the Cleveland Cavaliers and Jordan had the lowest point total of his career. He finished with eight points on 4-for-13 shooting. He also had just one rebound and one assist. Jordan only played in 16 minutes as the Bulls were crushed 123-97.
During the 1986-87 season, on Dec. 13, 1986, Jordan's Bulls took on the Milwaukee Bucks and Jordan was held to 11 points on 3-of-17 shooting in 31 minutes. It was an ugly night all around for Jordan, who was outscored by four points by teammate Brad Sellers. The Bulls dropped a 113-90 decision to the Bucks.
Against the Atlanta Hawks on March 15, 1997, Jordan had his second-lowest point total as a member of the Chicago Bulls. He finished with 10 points in 29 minutes of play. Jordan. He only took 11 shots, making five, in a 99-79 win over Atlanta.
The ugly 43-point game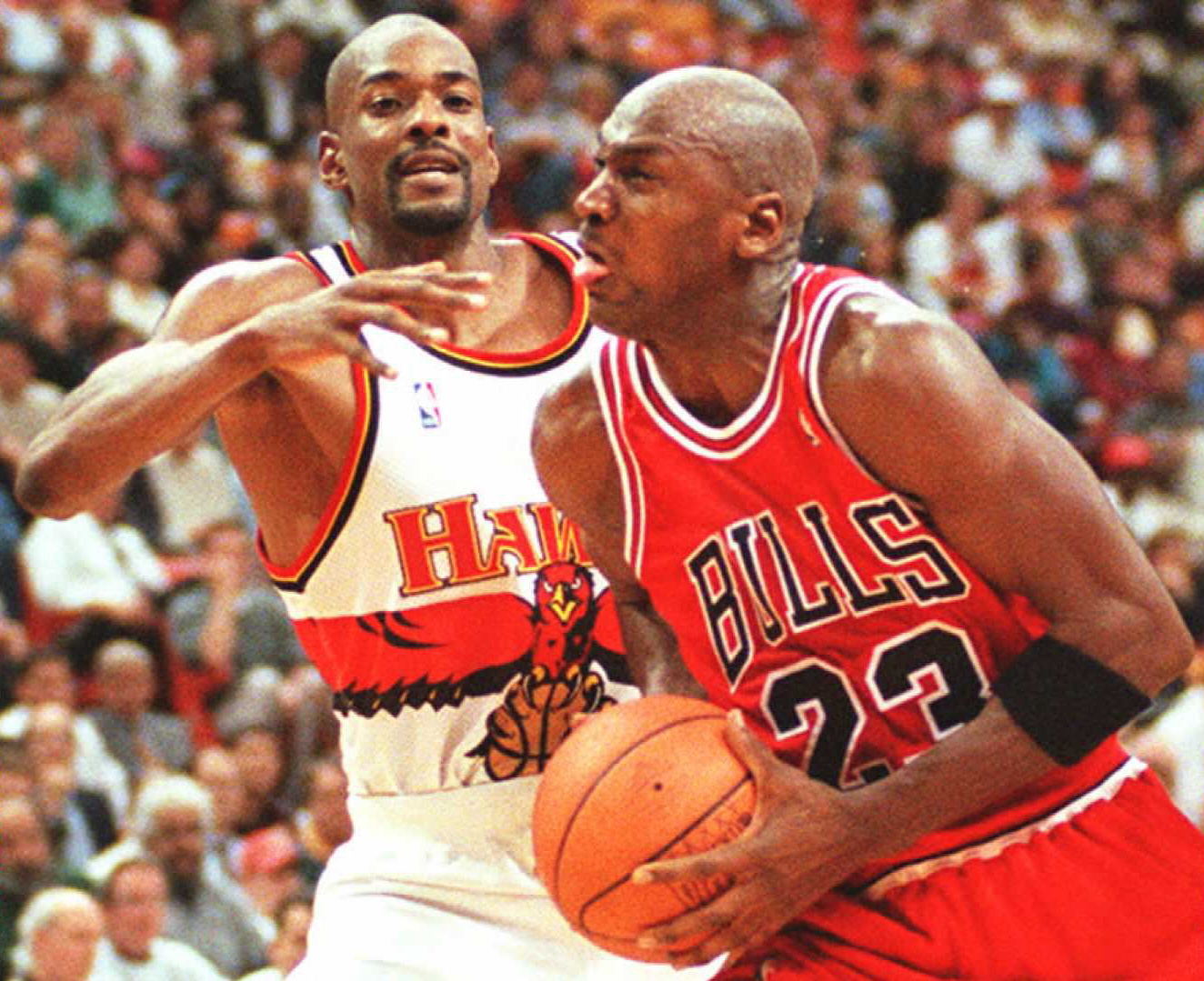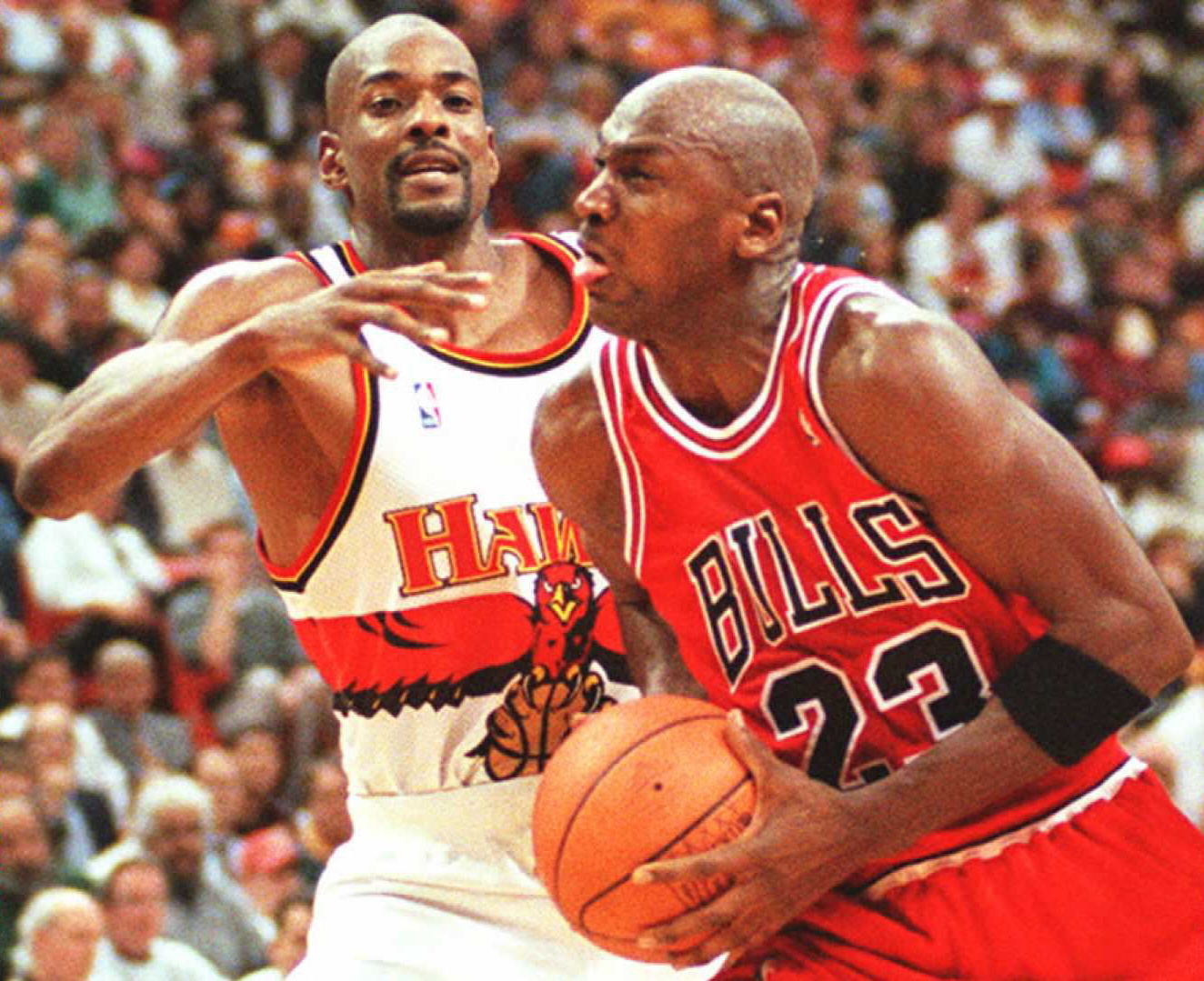 When speaking about bad games from Michael Jordan, the conversation isn't usually long. One of the games that might get left out of that conversation would likely be the one that took place Jan. 15, 1987, against the Houston Rockets. Although Jordan finished with a game-high 43 points, it has to go down as the worst 43-point game in history and one of Jordan's ugliest performances in his career.
They say shooters need to keep shooting and that's exactly what Jordan did. He shot to the tune of one field-goal attempt per minute. He played 43 minutes and attempted 43 shots. Nobody in the game – for either team – attempted more than 20 shots. The problem was Jordan misfired on 26 of them and there were a few where he missed badly.
While Jordan was struggling with his shooting, he wasn't doing much else to help his team, either. He finished with three rebounds, three assists, and two turnovers. Jordan was fortunate enough to go 8-for-9 from the free-throw line in the 107-96 loss. The game likely will go down as Jordan's worst shooting game ever, but most players will take a 43-point effort in a heartbeat.
Stats courtesy of Basketball Reference.