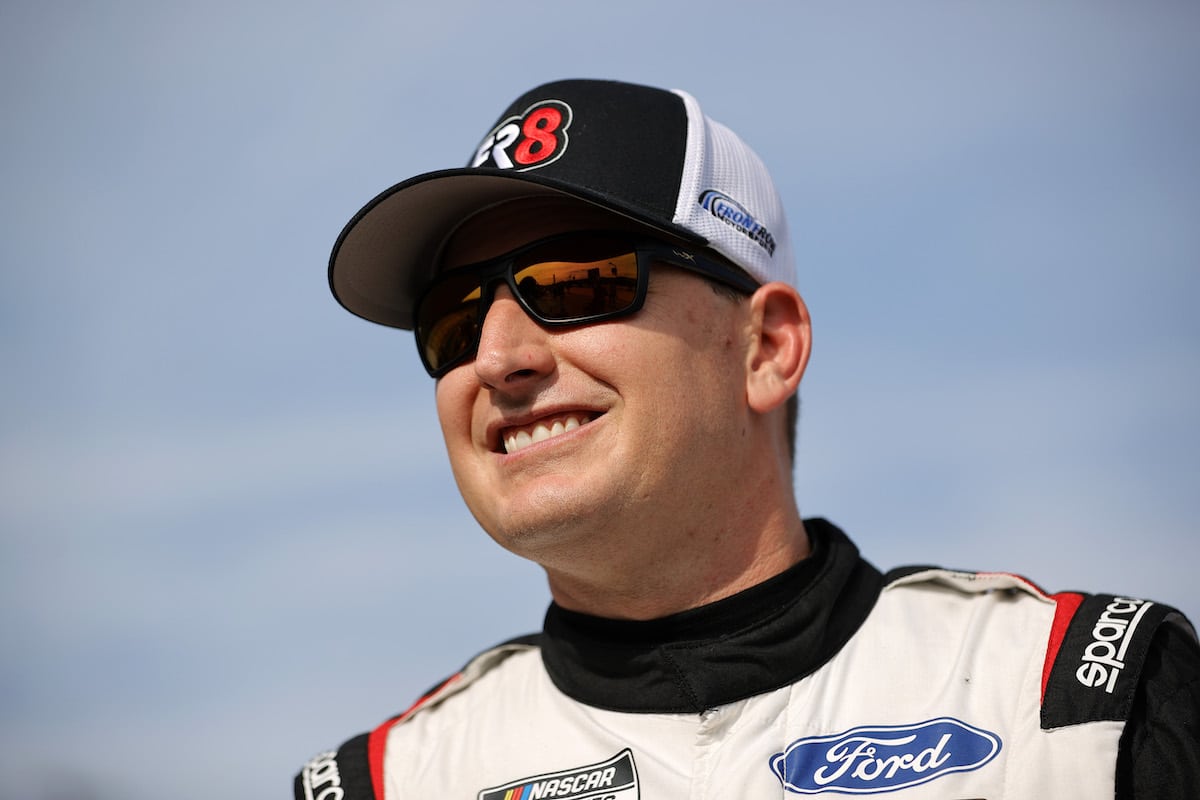 Michael McDowell Was the Luckiest Driver in Atlanta, and Not Just Because of His Finish
Michael McDowell must've found a four-leaf clover.
Michael McDowell did not win the NASCAR Cup Series race at Atlanta Motor Speedway, but he may have been the driver who benefited most — even more than race winner William Byron — from a rainstorm that ended the race short of the scheduled distance.
McDowell entered Sunday's race 18th in the points standings and 10 points out of the 16th and final playoff spot with eight races left in the regular season. He left Atlanta tied for 15th in the points standings, thanks to good luck and a premature end to the event.
Byron had already won three races this season. So while a fourth win is helpful in terms of playoff points, he was going to be near the top of the playoff standings either way. McDowell, on the other hand, could have seen his playoff hopes crushed if rain had not arrived at AMS as early as his team had planned.
McDowell faced adversity early in Atlanta race
Michael McDowell's night appeared headed toward disaster early.
He clipped Martin Truex Jr. while coming out of his No. 34 team's pit stall on his first pit stop of the night at the end of Stage 1. The contact spun Truex's No. 19 car and left McDowell's machine with damage to the right-front fender that his team could only partially fix on ensuing pit stops.
Still, McDowell was able to keep up with the pack throughout the superspeedway-style race on the 1.54-mile oval. He spent more than half of the race inside the top 15 and finished eighth in Stage 2 as the rain approached the speedway.
The No. 34 team crew chief, Travis Peterson, then decided to keep McDowell on the track, trying to stretch the car's fuel mileage as much as possible in hopes the rain would arrive before the tank went dry.
That's exactly what happened. 
McDowell was running fourth when a caution came out 19 laps into Stage 3, and the rain arrived before officials could clean up the track and restart the race.
"With that damage early on on pit road, we lost a little bit of track position, so we had to be gutsy; we had to go for it," McDowell said after the race. "We knew the rain was coming — or (Peterson) knew the rain was coming. The spot we're in right now, scoring some stage points, we need a win. We need to get in. You've got to go for it. This is one of those races where you've just got to go for it. So, great call."
The fourth-place result has McDowell tied with Daniel Suarez in the points standings and three points ahead of Bubba Wallace in 17th. The battle between McDowell and Suarez could be crucial moving forward in case a driver not currently in a playoff position wins one of the next seven races and takes an additional spot in the 16-driver postseason field.
McDowell will need to maximize chances at road courses, superspeedways
Michael McDowell has brutal career numbers at New Hampshire Motor Speedway, which is where the series heads next, with a 29.5 average finishing position that ranks last among active drivers with at least five starts at the flat, 1.058-mile oval.
However, he excels at road courses and superspeedways. To his benefit, two road courses and a superspeedway comprise the final three races of the regular season. The final regular-season race happens to be at Daytona International Speedway, which is the site of McDowell's only career Cup Series victory — he triumphed in the 2021 Daytona 500.
McDowell and the No. 34 Front Row Motorsports team also have momentum as the regular season winds down. He has four finishes of ninth or better in the last five races to gain six spots in the points standings and eliminate a 46-point deficit after the May 29 race at Charlotte Motor Speedway.
It is likely not a coincidence that two of those top-nine finishes came on road or street courses, while the other, at Atlanta, was a superspeedway-style race.
McDowell might ultimately have to win one of the seven remaining regular-season races to clinch his second career playoff berth, but he has at least positioned himself so that a win is not his only reasonable path to the postseason, thanks to both skill and a healthy dose of luck at Atlanta that aided his efforts perhaps more than any other driver in the series.
All stats courtesy of DriverAverages.com and Racing Reference.