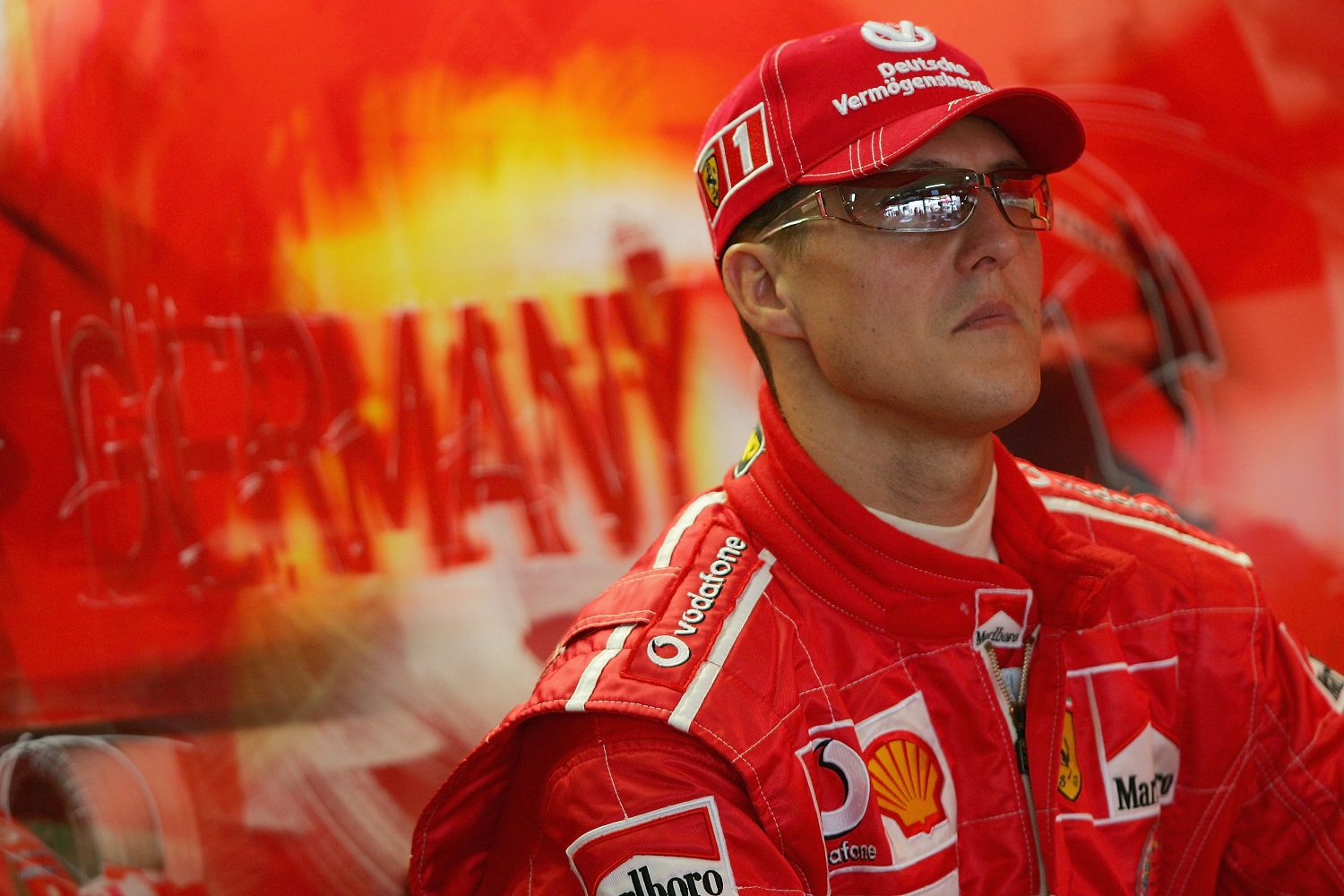 The Michael Schumacher Documentary Trailer Has Dropped and Has Formula 1 Fans Circling Sept. 15 on Their Calendars
Netflix has dropped a trailer ahead of its Sept. 15 documentary debut of the story of Michael Schumacher, Germany's seven-time Formula 1 racing champion.
The amazing athletic careers of Michael Jordan and Michael Schumacher overlapped for more than a decade. ESPN brought sports fans unprecedented insight into the basketball star with the documentary series The Last Dance in 2020. Now, Netflix is preparing to dig into the Formula 1 legend's career and life.
The streaming service has released its first trailer for Schumacher. Based on what it shows, the documentary will be must-see viewing when it debuts on Sept. 15.
Michael Schumacher was a Formula 1 superstar
The parallel between Jordan and Schumacher goes beyond championship reigns in the same era.
Jordan rose to basketball prominence shortly after Magic Johnson and Larry Bird reinvigorated the NBA, and he went on to win six league titles with the Chicago Bulls from 1991-98. Schumacher arrived at a time when Ayrton Senna, Alain Prost, and Nelson Piquet slugged it out atop Formula 1 for a decade, and he earned the World Drivers' Championship seven times from 1994-2004.
Along the way, Schumacher scored 91 race victories, including 48 from 2000-04, when he captured an unprecedented five straight series titles. Lewis Hamilton is engaged in a fierce battle this season with Max Verstappen in pursuit of his fifth straight championship.
One distinction to be made between Jordan and Schumacher is their teams' histories. Whereas the Bulls had never won before Jordan's arrival, residing deep in the shadows of the Los Angeles Lakers and Boston Celtics, Schumacher restored the reputation of Ferrari, a hallowed racing outfit that had gone more than two decades between triumphs. That alone brought both Schumacher, now 52, and Formula 1 more attention than the likes of Senna, as great as he was, could ever generate.
The Michael Schumacher documentary has the family's imprimatur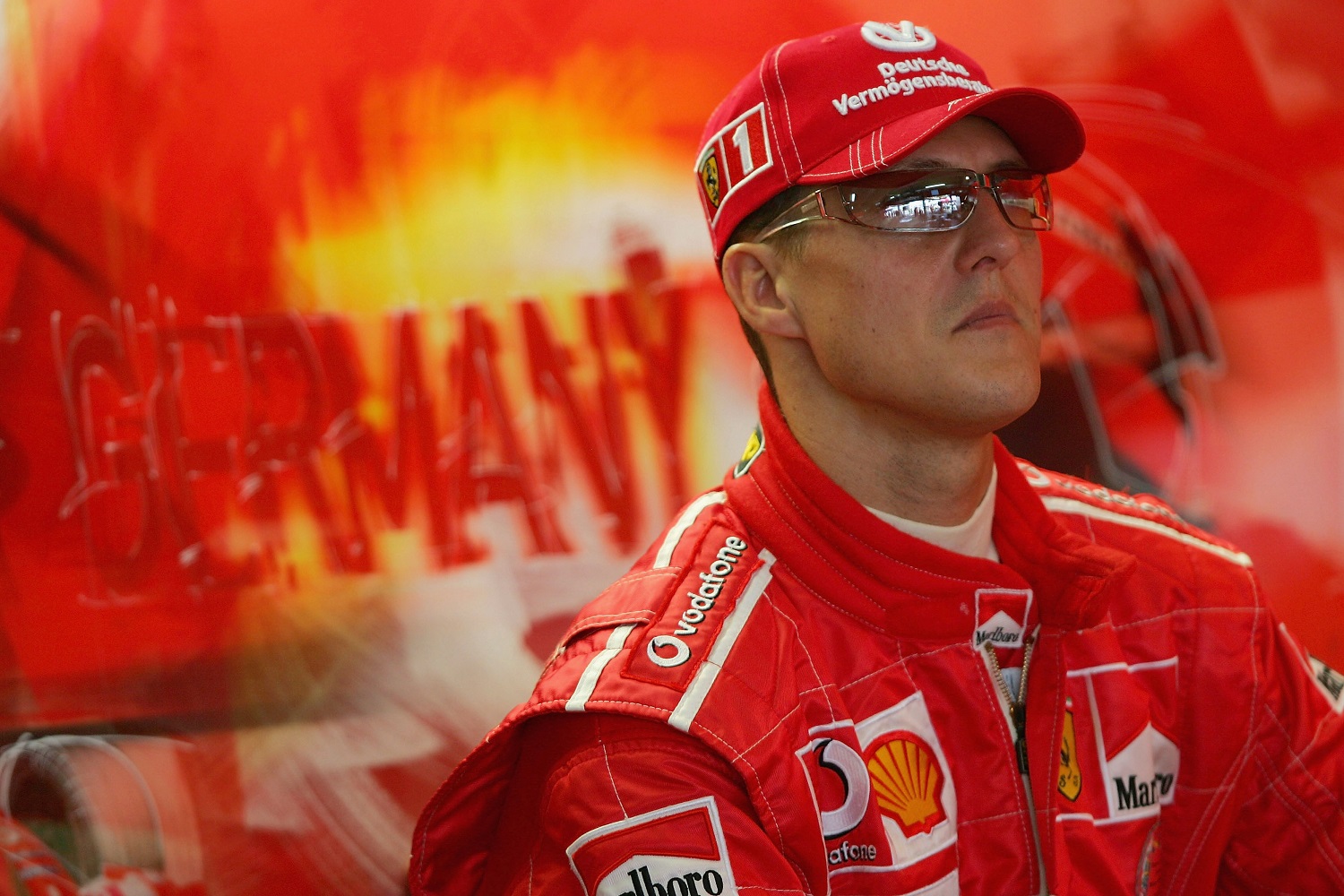 Netflix's announcement about the Sept. 15 release of Schumacher includes an acknowledgment that the documentary is "fully supported by Michael Schumacher's family." That is a bit of a double-edged sword.
On the one hand, that cooperation from wife Corinna Schumacher gave directors Hanns-Bruno Kammertöns, Vanessa Nöcker, and Michael Wech access to relatives and family friends who otherwise would not have cooperated out of deference to the retired driver, who has not been out in public since a 2013 skiing accident. On the other hand, such access sometimes comes at a price, a common criticism of The Last Dance. Jordan made the decisions on interview footage.
"The greatest challenge for the directors was certainly to find the balance between independent reporting and consideration for the family," Nöcker conceded, according to The Hollywood Reporter. "Corinna Schumacher herself was our greatest support in this. She herself wanted to make an authentic film, to show Michael as he is, with all his ups and downs, without any sugarcoating. She was great and brave enough to let us do what we wanted, and so we respected and kept her boundaries."
What are race fans hoping to see in the documentary?
Above all else, Schumacher's fans will be watching the Netflix documentary for information about the Formula 1 great's health. Information about his condition has been scarce since the skiing accident.
Schumacher's brother Ralf drove in F1. His son Mick is getting acclimated now, and his rookie season resumes this weekend after the month-long Formula 1 summer break. Their insight into the German sports hero in the context of their own experience as drivers should be compelling.
Lastly, there is curiosity about what the Schumacher era in F1 was like. The internet was still in its infancy at the time he was dominating racing, and both archival race footage and interviews are hard to come by. Schumacher was described as sensitive and a given to insecurities.
Reconciling that with his undeniable greatness on the track could consume hours of a documentary. If the directors can distill the pivotal interviews down to meaningful minutes, it will be a win for Schumacher's fans.
Like Sportscasting on Facebook. Follow us on Twitter @sportscasting19.