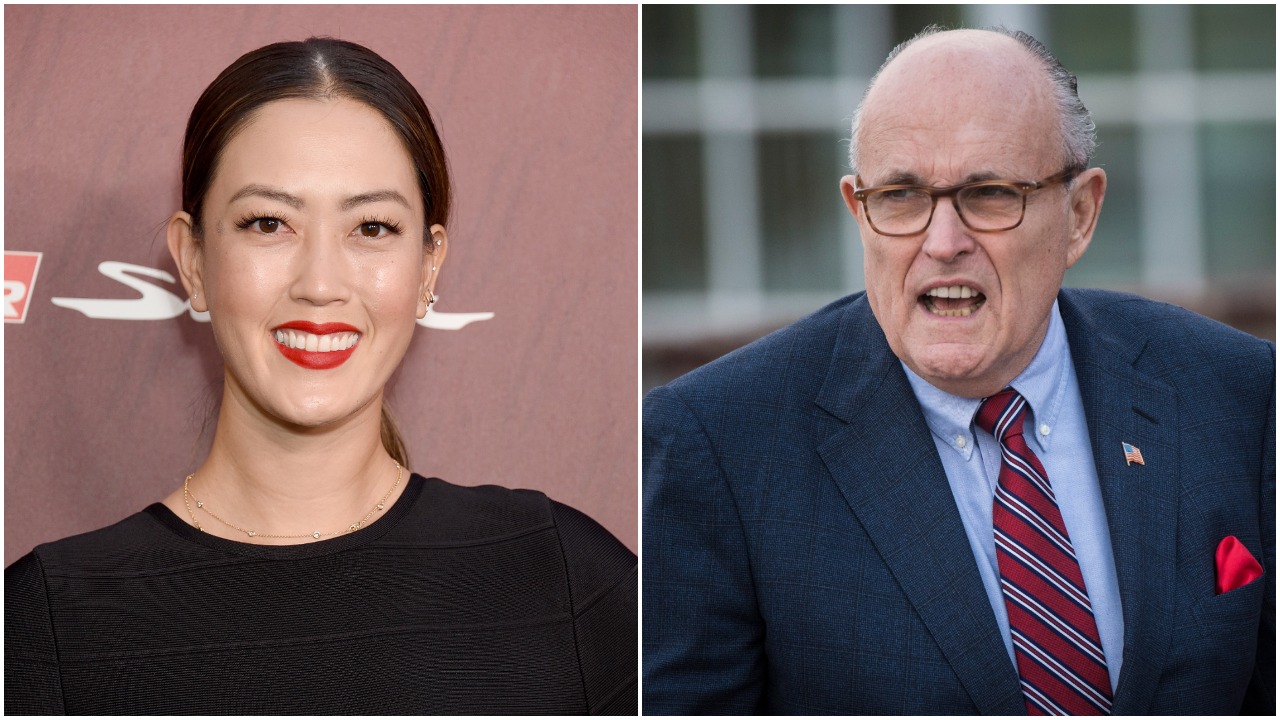 Michelle Wie West Fires Back at Rudy Giuliani After His 'Highly Inappropriate' Comments About Looking Up Her Skirt
Rudy Giuliani told a 'highly inappropriate' story about he and Rush Limbaugh golfing with Michelle Wie West and the five-time LPGA Tour winner fired back.
Five-time LPGA Tour winner Michelle Wie West has fired back at Donald Trump's now-former attorney, Rudy Giuliani, after the former New York City mayor objectified her while recounting a round the two played together with late radio talk show host Rush Limbaugh.
On the day of Limbaugh's death last week, Giuliani appeared on a podcast and instead of telling the story of how Wie West outplayed every male golfer on the course that day, he instead chose to talk about how he and Limbaugh joked about being able to see her underwear on the greens during their round together due to her unconventional putting stance.
Michelle Wie West changed her putting stance leading into the 2014 LPGA Tour season
Heading into the 2014 LPGA Tour season, Michelle Wie West hadn't won a tournament in three and a half years and one of the big reasons why was her putting.
In 2012, she ranked 119th on tour in both putts per green in regulation and putting average. At 6'1″, Wie West once said she always felt a little uncomfortable putting and attempted numerous methods to try and fix the issue. She tried the belly putter and the claw grip but nothing seemed to be working. So as the 2013 season came to a close, she switched to what's often called a "tabletop" stance in which her back is essentially parallel to the ground — you know, like a table is.
Yes, it's a little unorthodox but it worked out beautifully. Her putting stats improved almost immediately and she then went out and won twice in 2014, including the Women's U.S. Open at Pinehurst, surprisingly the only major championship victory of Wie West's career.
But when Rudy Giuliani and Rush Limbaugh teed it up with Michelle Wie West, they didn't seem to care that her new putting stance helped lead their team to victory in a charity pro-am in 2014, they only seemed to care about looking up her skirt.
Rudy Giuliani legit referenced her 'panties' three times in a recent interview
In an appearance on Steve Bannon's War Room podcast this past Thursday, the day after Rush Limbaugh passed away, Rudy Giuliani recounted a round he and Limbaugh had played with Michelle Wie West back in 2014. He says that he was driving a golf cart with Limbaugh in the passenger seat and paparazzi were following their group around.
The story was going fine in the beginning as Giuliani said Limbaugh was joking with him, asking "What'd you do now?" and things of that nature. But as it's been with Giuliani for quite some time now, things got very awkward very quickly as he began discussing Wie West.
"So on the green is Michelle Wie and she's getting ready to putt. Now Michelle Wie is gorgeous. She's six feet and she has a strange putting stance. She bends all the way over and her panties show. And the press was going crazy.

"They were following her all around because they were trying to take pictures of her panties. I said 'Roger, it's not me, it's you, it's her panties."

Rudy Giuliani on Michelle Wie West
Wow. Just…wow. Just look at the reaction he got from Bannon in the video above and you'll truly see just how cringeworthy this whole thing was. The video spread quickly and Michelle Wie West didn't waste much time in firing back.
Michelle Wie West fires back at Rudy Giuliani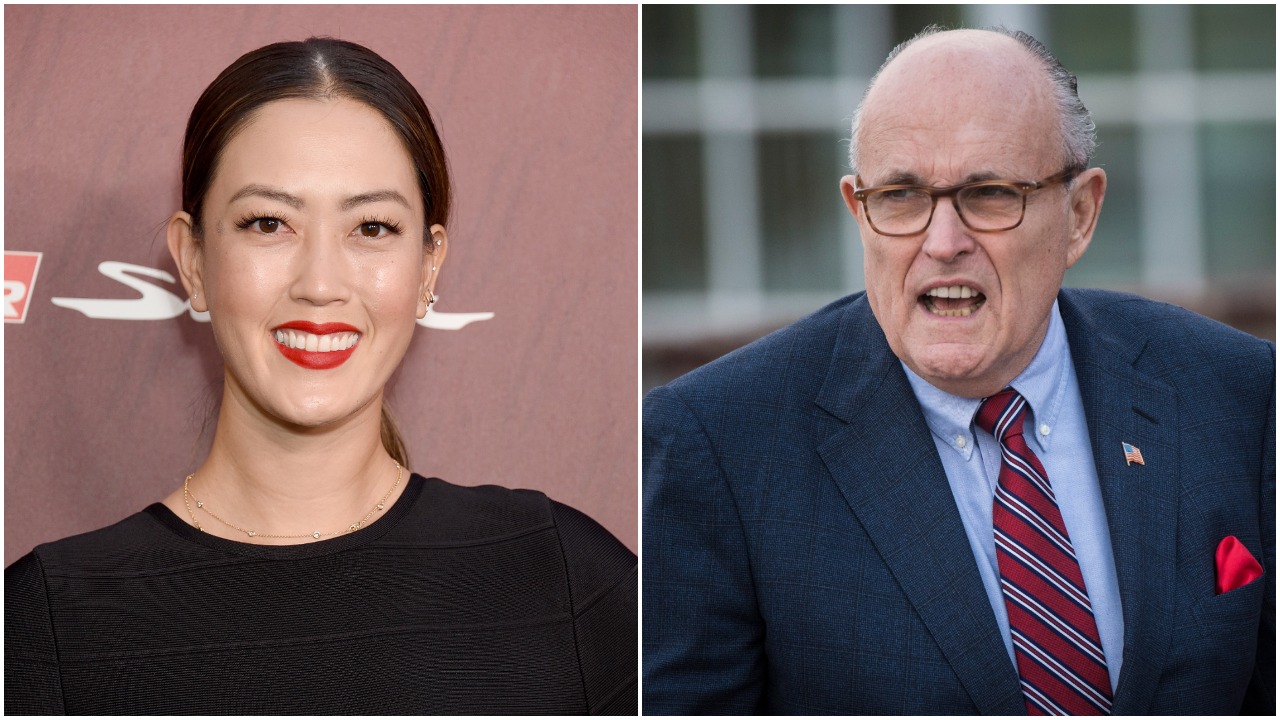 On Friday evening, Michelle Wie West took to Twitter to respond to Rudy Giuliani and was much, much nicer than she needed to be, which only goes to show what a class act she is. Note that Wie West doesn't even call him out by name.
You can view the full tweet above but here are a few of the highlights.
"What this person should have remembered from that day was the fact that I shot 64 and beat every male golfer in the field leading our team to victory.

I shudder thinking he was smiling to my face and complimenting my game while objectifying me and referencing my 'panties' behind my back all day.

"What should be discussed is the elite skill level that women play at, not what we wear or look like.

"My putting stance six years ago was designed to improve my putting stats (I ended up winning the US Open that year), NOT as an invitation to look up my skirt!"

Michelle Wie on Rudy Giuliani
Both the LPGA and USGA have issued statement supporting Michelle Wie West, as have numerous golfers and broadcasters, both male and female.
Stats courtesy of LPGA.com