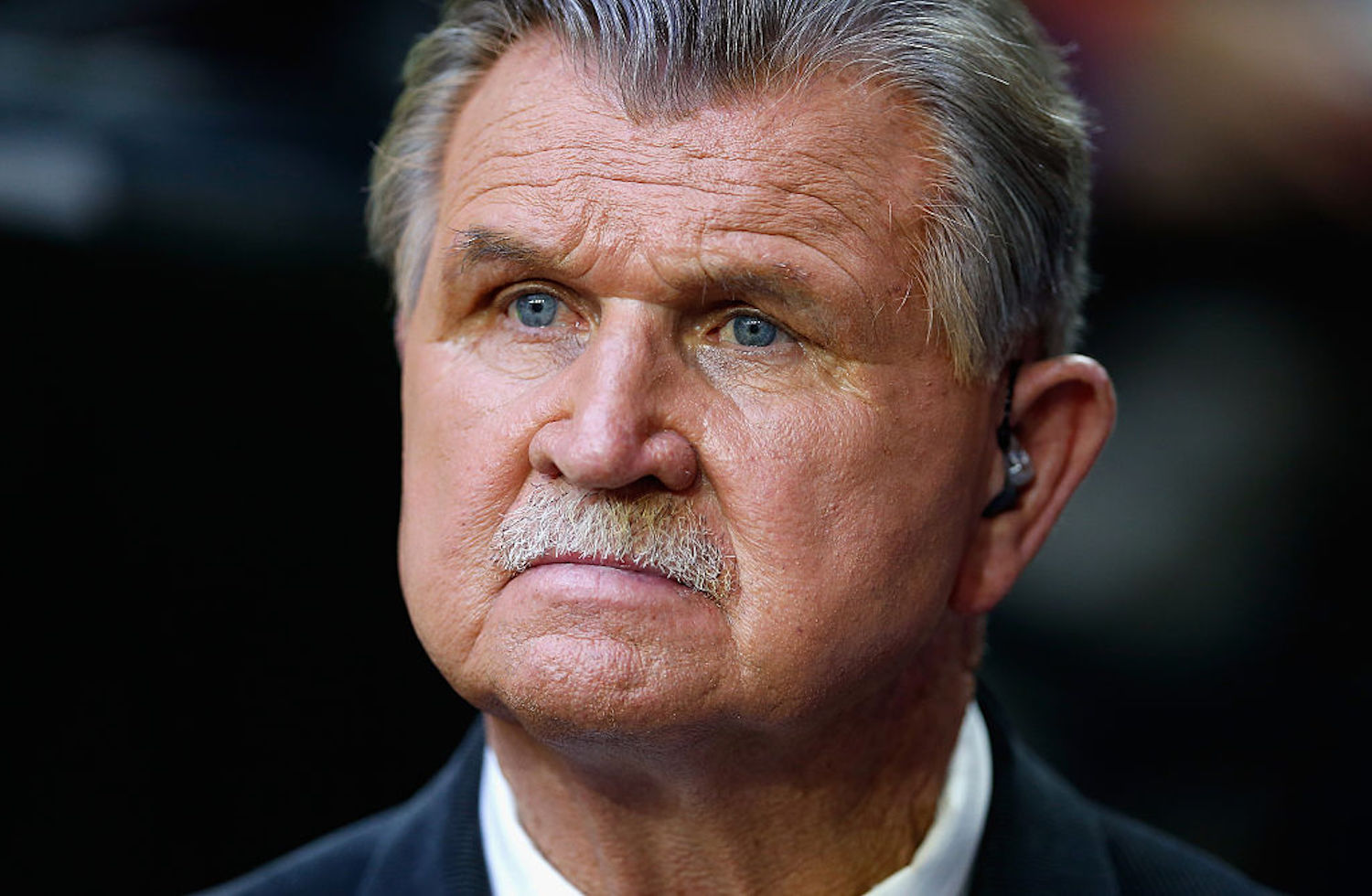 Mike Ditka Just Got Called a Racist by a Powerful NFL Figure for His National Anthem Comments
Mike Ditka found himself in hot water for controversial comments on the national anthem protests, and now powerful NFL figures are piling on.
Mike Ditka is a man who holds many titles. Hall-of-Fame head coach? Yup. Outspoken TV personality? You bet. Now, he has a new one, and it's a doozy — racist.
At least, that's what powerful NFL agent David Mulugheta thinks. Mulugheta didn't mince words when addressing Ditka's recent comments about the national anthem protests in sports. It's a harsh claim for one of the most beloved figures in NFL history, but is it warranted?
Mike Ditka tells athletes who kneel for the national anthem to "get the hell out"
Colin Kaepernick has been back in the news lately after George Floyd's death sent shockwaves around America. The black community is fed up, and that includes athletes.
Many NFL players have spoken out recently in support of Kaepernick's national anthem protests. Plenty more have even stated they will carry on his tradition of kneeling for the national anthem once the NFL returns this fall.
But some NFL figures aren't so keen on the Kaepernick-inspired protests. Mike Ditka made headlines over the weekend for telling athletes who kneel for the national anthem to leave the country.
"If you can't respect our national anthem, get the hell out of the country. That's the way I feel. Of course, I'm old fashioned. So, I'm only going to say what I feel. I think there's a way you protest and there's a way you don't protest," Ditka told TMZ.
Aaron Rodgers' agent slams Ditka by calling him a racist
David Mulugheta isn't a household name for NFL fans, but he's quietly one of the most powerful figures in the sport. Mulugheta represents stars such as Aaron Rodgers, Deshaun Watson, and Landon Collins. He can change the landscape of the league with one conversation with one of his top clients.
Mulugheta was one of the first to call out Ditka for his controversial comments.
"This doesn't surprise me at all," Mulugheta tweeted Sunday. "Mike Dikta traded his helmet in for a white hood as soon as he retired from football. Racism hiding behind faux patriotism is still racism."
Mulugheta doubled down on his comments Monday
Mulugheta caught a ton of heat for his fiery comments about Ditka Sunday. He responded to a few commenters who took Ditka's side, and he even doubled down on his beliefs the next morning.
"[Mike] Dikta isn't a racist simply because he believes people should stand for the anthem, it's because of his many racist beliefs. One example, he claims "there has been no oppression in the last 100 years." To be clear, segregation ended less than 55 years ago. So yea he's a racist," Mulugheta tweeted Monday.
Both Ditka and Mulugheta are powerful figures in the NFL landscape, but they could not be further apart in their beliefs. It'll be interesting to see if and how Ditka responds to the criticism.