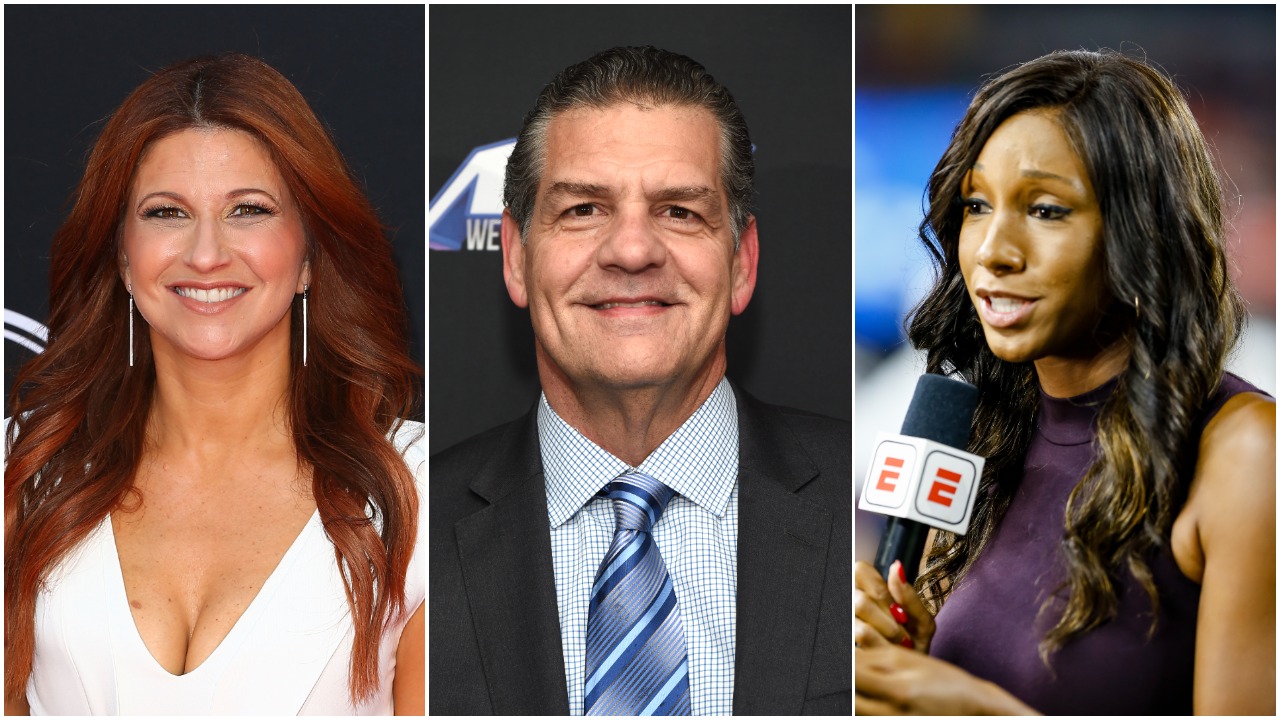 Mike Golic Blasts ESPN For How They've Handled the Ongoing Saga Involving Maria Taylor and Rachel Nichols
Former ESPN personality Mike Golic slammed his longtime employer for how they've handled the situation involving Maria Taylor and Rachel Nichols.
As the saga involving ESPN personalities Maria Taylor and Rachel Nichols continues, longtime (now former) ESPN employee and former NFL player Mike Golic has chimed in on the matter and is blasting his former employer for how they've handled the situation.
Rachel Nichols said that Maria Taylor was being given some of her NBA Finals responsibilites because ESPN was trying to improve its record on diversity
If you've somehow missed what started all of the drama at ESPN, here's the short version.
Last summer, Nichols, who is White, was working the NBA's Orlando bubble and filed numerous reports to ESPN with a camera that was set up in her hotel room. At one point, apparently not knowing the camera was on, a camera that was connected to a server at ESPN headquarters in Bristol, Connecticut, Nichols engaged in a phone conversation with Adam Mendelsohn, a league insider and also an adviser to LeBron James.
During the conversation, Nichols revealed that the "Worldwide Leader" had contacted her about Taylor, who is Black, possibly taking over some of her duties during the NBA Finals, further saying the only reason ESPN was doing so was to improve the network's record on diversity.
"I wish Maria Taylor all the success in the world — she covers football, she covers basketball. If you need to give her more things to do because you are feeling pressure about your crappy longtime record on diversity — which, by the way, I know personally from the female side of it — like, go for it. Just find it somewhere else. You are not going to find it from me or taking my thing away."

Rachel Nichols on Maria Taylor
Soon after, Deadspin anonymously received snippets of the conversation but declined to go public with the comments, really only saying they painted Nichols in a bad light. ESPN mostly downplayed the matter last year but this past week, just ahead of the 2021 NBA Finals, the New York Times published the comments and additional details as well, essentially saying that many at ESPN have taken sides.
And, yes, that is the short version.
The fallout
On Monday, the day after the New York Times story hit, Nichols apologized on the air to kick off her long-running show, The Jump, saying "how deeply, deeply sorry I am for disappointing those I hurt, particularly Maria Taylor."
On Tuesday, ESPN announced that Nichols was being pulled from the sidelines for the NBA Finals and would also not appear on NBA Countdown, also announcing that Taylor would host that show while 26-year-old Malika Andrews, who is also Black, would handle sideline duties for the series between the Phoenix Suns and Milwaukee Bucks. Tuesday's episode of The Jump was also canceled but resumed on Wednesday with Nichols as the host.
What makes the story even more interesting is the fact that Taylor's contract with ESPN is set to expire on July 20, which means she may not even be around for the end of the NBA Finals if the series goes seven games. Multiple networks are said to be interested in her services and, as of this writing, she's yet to make a decision on her future.
Outside of doing her job, Taylor stayed publicly silent as the saga played out until Wednesday when she took to Twitter to send a message about moving forward during "dark times."
Countless opinions have been shared over the last few days about how ESPN has handled the matter since they found out about it last summer and one of their former employees, Mike Golic, recently offered up his.
Mike Golic says it's 'embarassing' how ESPN has handled the situation involving Taylor and Nichols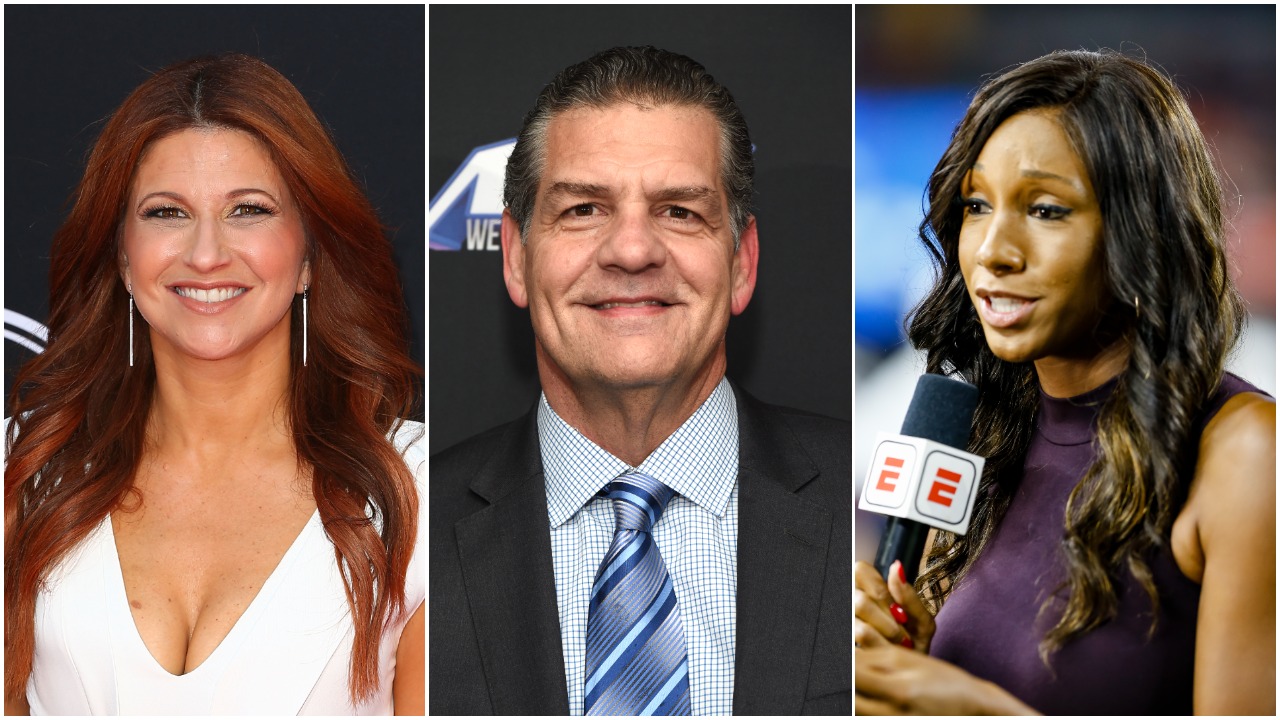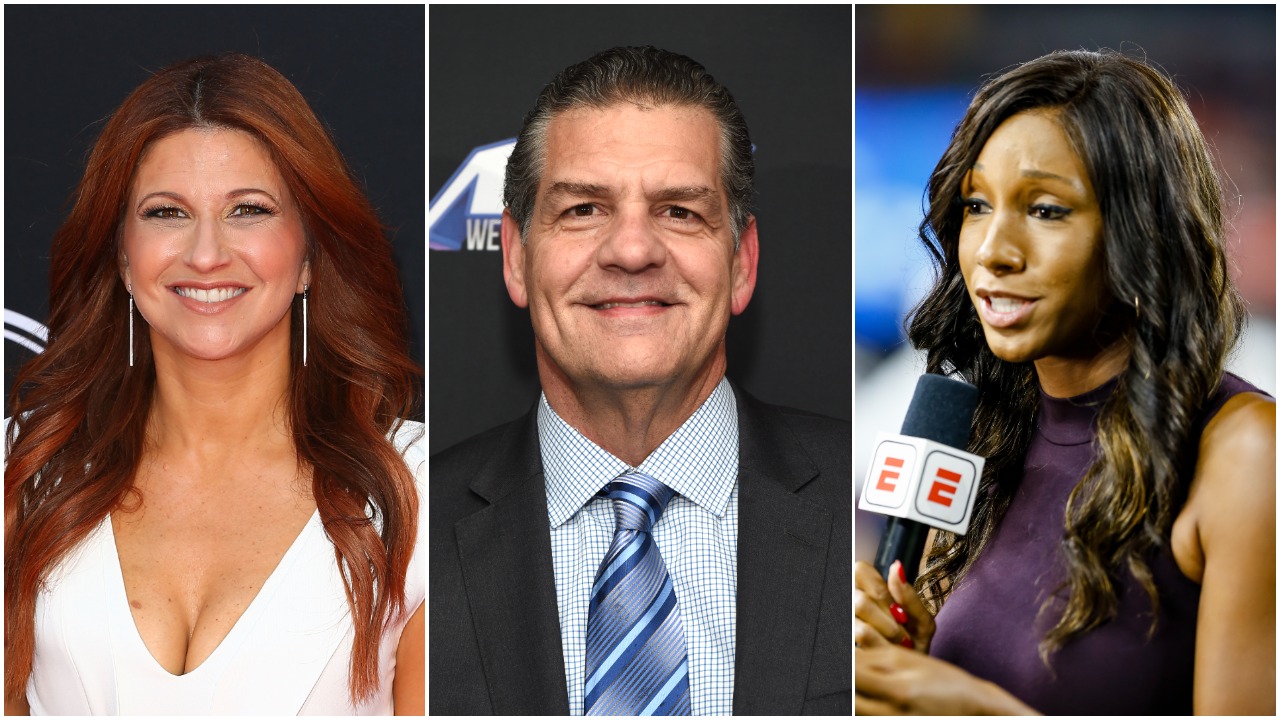 On Thursday, Golic, who worked for ESPN for more than two decades and finished up his tenure with the "Worldwide Leader" this past December, made an appearance on the Stupodity podcast, which is hosted by longtime ESPN Radio personality Stugotz, and says his former employer should be embarrassed for how they've handled the situation involving Taylor and Nichols. He believes things could've been smoothed over rather quickly had they just gotten Taylor and Nichols into the same room to talk things out.
"You let this situation get bad…Somebody higher up at ESPN needs to get involved and say listen, you guys both work for this company, we're all going to get in one room and we're going to talk about this. The lack of face-to-face meetings with people to talk about anything, things that need to be talked about, to me is embarrassing.

"This had been a year old. Somebody in leadership needs to step in and say ok, that person's texting and you aren't responding to the texts. No, we are going to the same room. We are going to be in the same room and talk about it."

Mike Golic on how ESPN could have smoothed over the Maria Taylor-Rachel Nichols situation
ESPN has obviously gone in a different direction. Per the Washington Post, once the tape was discovered last year, they broadcast their NBA pregame shows in a way in which Taylor and Nichols didn't have to communicate with one another. And they held serve with that approach throughout the 2020-21 NBA season.
Nobody yet knows what the future holds for either Taylor or Nichols but one thing we do know is that this story isn't going away anytime soon.