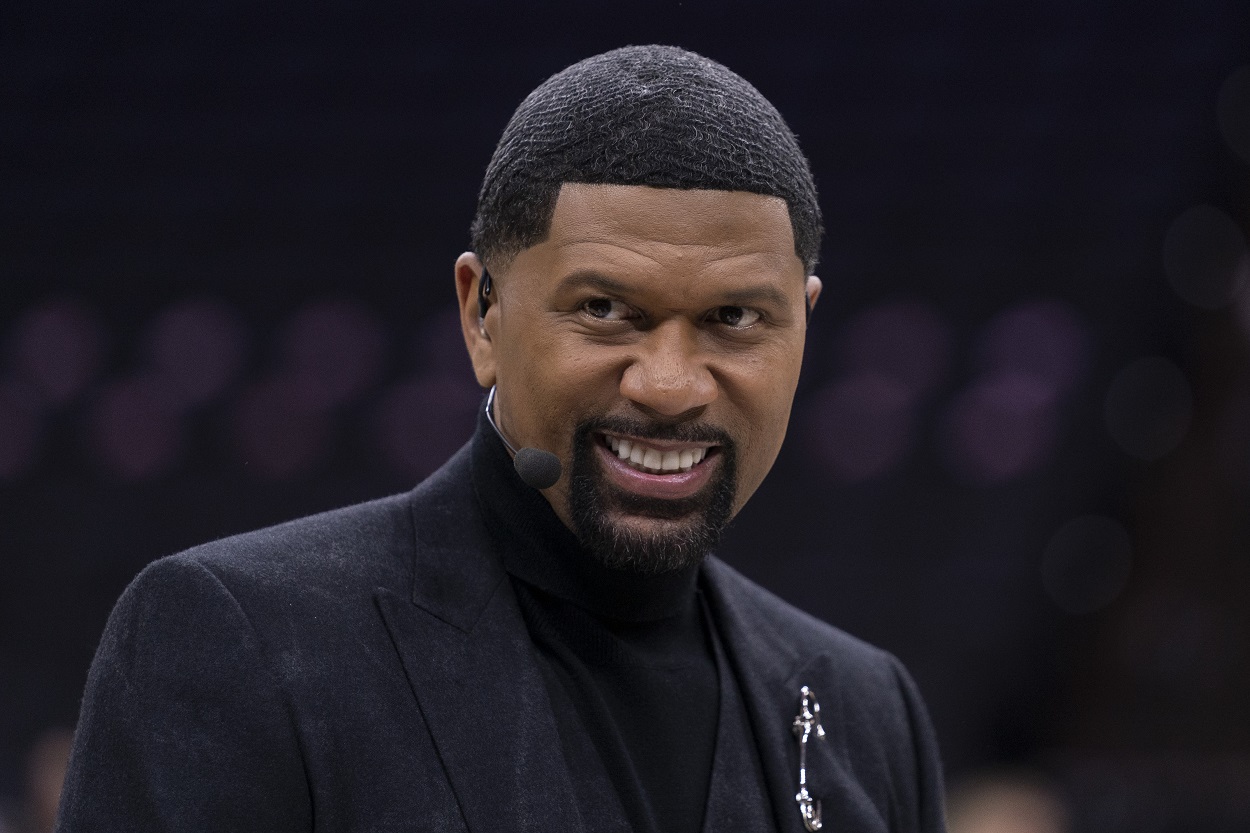 ESPN's Jalen Rose Makes an Idiot Of Himself With Kevin Love 'Tokenism' Comments, Misfires on Christian Laettner 'Favoritism' Remarks as Well
ESPN NBA analyst Jalen Rose says Kevin Love was only added to the USA Basketball Olympic roster due to "tokenism" and that Christian Laettner was shown "favoritism" when selected to the 1992 Dream Team.
With the COVID-delayed Tokyo Olympics less than a month away, USA Basketball has finalized its 12-man roster and ESPN's Jalen Rose doesn't seem too thrilled with it. Well, at least one member of the squad anyway. Following the announcement that Cleveland Cavaliers star Kevin Love would be joining the team, Rose sounded off on the surprising selection, saying the five-time NBA All-Star is "only on the team because of tokenism" and that USA Basketball is scared to send an all-Black roster to Japan.
But here's the thing. USA Basketball has been sending all-Black rosters to the Olympics for quite some time now. In fact, Love is just the second White player to suit up for Team USA at the Summer Games since John Stockton was the lone White player on the team that won gold in Atlanta in 1996. And who was that? Well, that would be Kevin Love in 2012.
But Rose didn't stop there.
He then went on a little tirade about how Christian Laettner was shown favoritism over Shaquille O'Neal and Alonzo Mourning when he was selected to be the lone college player on the famed Dream Team in 1992. But that point is absolutely ridiculous as well as Laettner was easily one of the best collegiate players of all time and truly deserved to be included.
Jalen Rose says Kevin Love only made Team USA because of 'tokenism'
For those who may have missed Rose's recent comments about Love on Jalen & Jacoby, which you can listen to in the above video, this is what the former "Fab Five" member had to say:
"Kevin Love is on the team because of tokenism. Don't be scared to make an all-Black team representing the United States of America. I'm disappointed by that. Anybody that watched the league this year knows Kevin Love did not have a stellar season, was not the best player on his team, and did not necessarily deserve to be on this squad."

Jalen Rose on Kevin Love
OK, so I can certainly understand Rose's point about Love not having a great 2020-21 season in Cleveland. He appeared in only 25 games for the Cavs and scored just 12.2 points per game, the lowest average since his rookie year and only good for fifth on his own team.
Rose argued that perhaps Phoenix Suns center Deandre Ayton should have gotten Love's spot. But here's the thing with that. Ayton is from the Bahamas and has represented his home country in international competition in the past. Yes, he could represent the U.S. in the future if he decides to become a citizen and then receives a special exemption from FIBA to suit up for USA Basketball. And there is precedent for that as Nigerian-born Hakeem Olajuwon became a U.S. citizen in 1993 and won a gold medal with Team USA at the 1996 Olympics in Atlanta.
So Ayton isn't even an option. Are there players more deserving than Love? Absolutely. And while I could certainly put together a long list of names, that clearly wasn't Rose's main point. It was insinuating Love was only given a spot on the roster because of his race, which is absurd as every USA Basketball team but one that's competed at the Olympics has had an all-Black roster.
Only one USA Basketball team since 1996 hasn't had an all-Black roster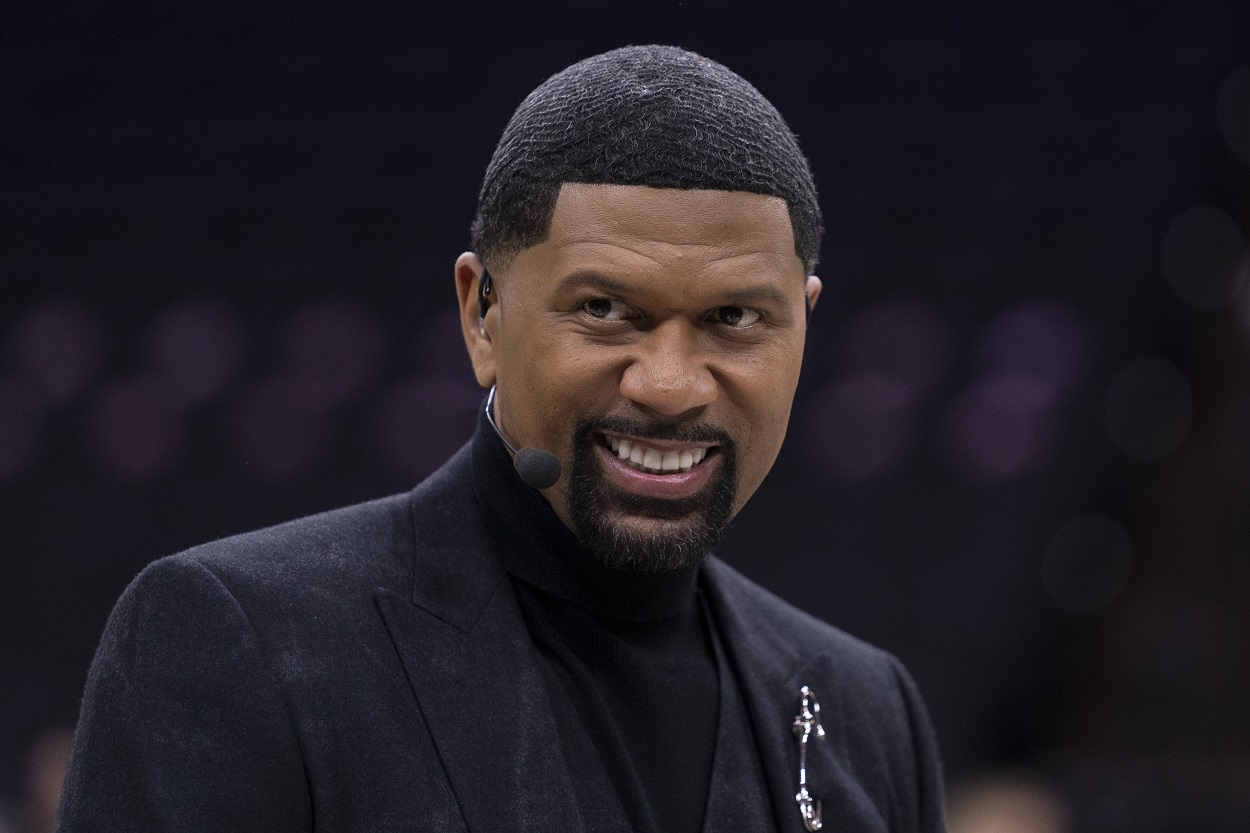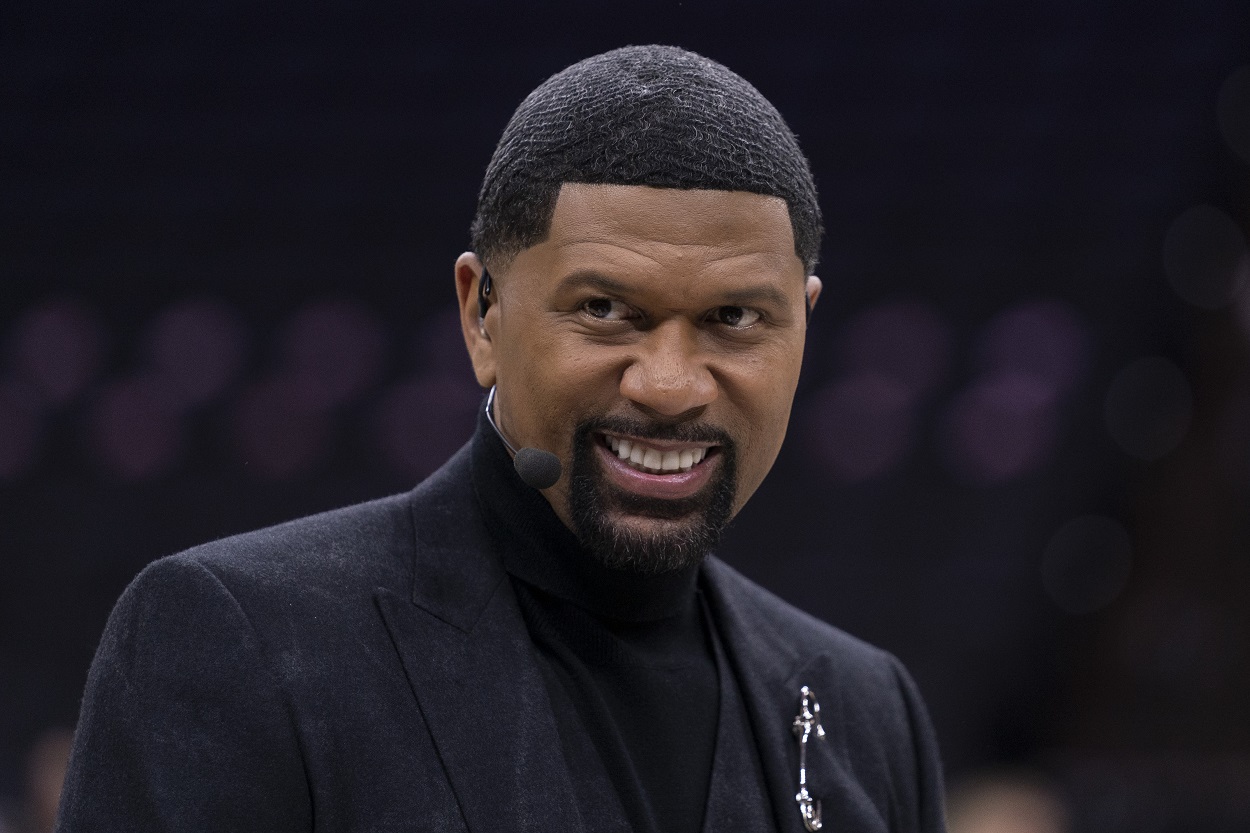 As mentioned in the intro, John Stockton was the lone White player on the 1996 USA Basketball team that won gold in Atlanta, and that Love has been the only White player since then to make an Olympic roster, doing so for the London Games in 2012. So just in case Rose needs a refresher, here's a look at every USA Basketball Olympic team in the 2000s.
2000: Shareef Abdur-Rahim, Ray Allen, Vin Baker, Vince Carter, Kevin Garnett, Tim Hardaway, Allan Houston, Jason Kidd, Antonio McDyess, Alonzo Mourning, Gary Payton, Steve Smith
2004: Carmelo Anthony, Carlos Boozer, Tim Duncan, Allen Iverson, LeBron James, Richard Jefferson, Stephon Marbury, Shawn Marion, Lamar Odom, Emeka Okafor, Amar'e Stoudemire, Dwyane Wade
2008: Carmelo Anthony, Carlos Boozer, Chris Bosh, Kobe Bryant, Dwight Howard, LeBron James, Jason Kidd, Chris Paul, Tayshaun Prince, Michael Redd, Dwyane Wade, Deron Williams
2012: Carmelo Anthony, Kobe Bryant, Tyson Chandler, Anthony Davis, Kevin Durant, James Harden, Andre Iguodala, LeBron James, Kevin Love, Chris Paul, Russell Westbrook, Deron Williams
2016: Carmelo Anthony, Harrison Barnes, Jimmy Butler, DeMarcus Cousins, DeMar DeRozan, Kevin Durant, Paul George, Draymond Green, Kyrie Irving, DeAndre Jordan, Kyle Lowry, Klay Thompson
2021: Bam Adebayo, Bradley Beal, Devin Booker, Kevin Durant, Jerami Grant, Draymond Green, Jrue Holiday, Zach LaVine, Damian Lillard, Kevin Love, Khris Middleton, Jayson Tatum
So does it really look like USA Basketball has a problem sending an all-Black roster to the Olympics? And, by the way, it took about 20 seconds to find all those rosters, Jalen. Just sayin'.
Rose says Christian Laettner was shown 'favoritism' over Shaquille O'Neal and Alonzo Mourning when picked for the Dream Team
In addition to his comments on Love and "tokenism," Rose also went off on former Duke superstar Christian Laettner being chosen for the Dream Team over the two men selected ahead of him in the 1992 NBA draft.
"I also know the favoritism that Christian Laettner was shown when he got a chance to be put on the Dream Team ahead of Shaq and Alonzo (Mourning). But they made it so a college player could even get on and gave him favoritism."

Jalen Rose on Christian Laettner being chosen for the 1992 Dream Team over Shaquille O'Neal and Alonzo Mourning
Wrong again, Jalen.
Look, if we're talking about their respective NBA careers, yes, Shaq and Mourning were better players. But if we're looking at their college careers, Laettner gets the edge there. After all, he started for the Blue Devils in four consecutive Final Fours, won two national championships, and appeared in 23 of a possible 24 NCAA Tournament games during his career in Durham, winning 21 of them.
For those who don't remember or perhaps weren't even alive back then, Laettner dominated Shaq in their two meetings in college, and also performed quite well when matched up with Mourning. All three put up great numbers in 1991-92 when the Dream Team was being put together, but it was Laettner who was named the consensus National College Player of the Year and led his team to a national championship.
And who did Duke beat that year? Yep, that would be Jalen Rose and the Michigan Wolverines.
Sounds like someone's still a little bitter.
Stats courtesy of Sports Reference