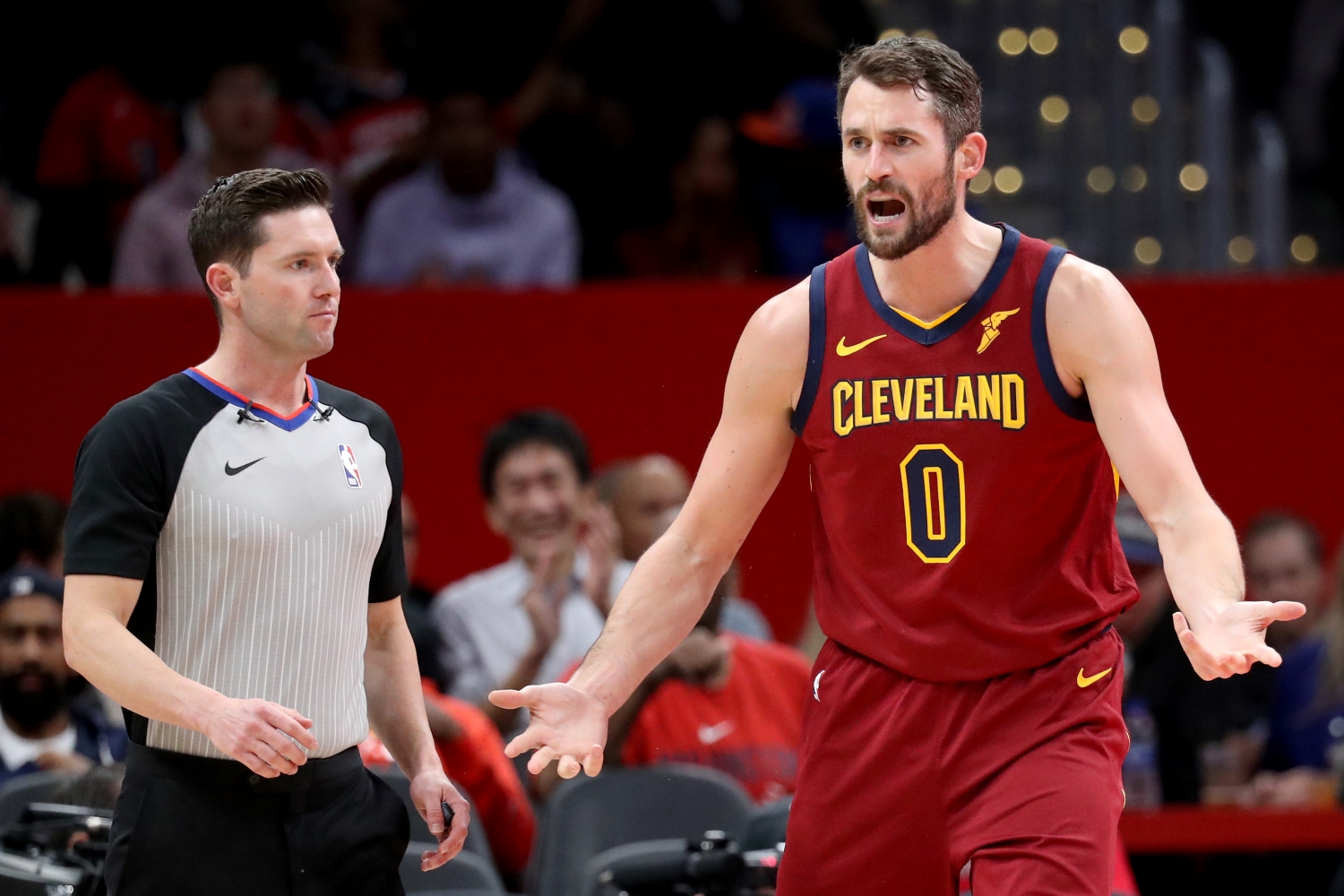 Kevin Love Jeopardized His Reputation and NBA Future With His Bizarre Act of Negligence
After committing a bizarre act of negligence on the court Monday night, could Kevin Love's time with the Cleveland Cavaliers be coming to an end soon?
The Cleveland Cavaliers pay Kevin Love a lot of money to perform for them on the court. In fact, the franchise elected to keep him around even after LeBron James took his talents to the LA Lakers. And even though he no longer ranks as one of the NBA's top big men, the 32-year-old still manages to make a positive impact on most nights.
However, Love's bizarre behavior against the Toronto Raptors not only jeopardized his reputation but also raised major questions about his future in Cleveland.
Kevin Love has watched the Cavaliers go from a championship team to a franchise in rebuilding mode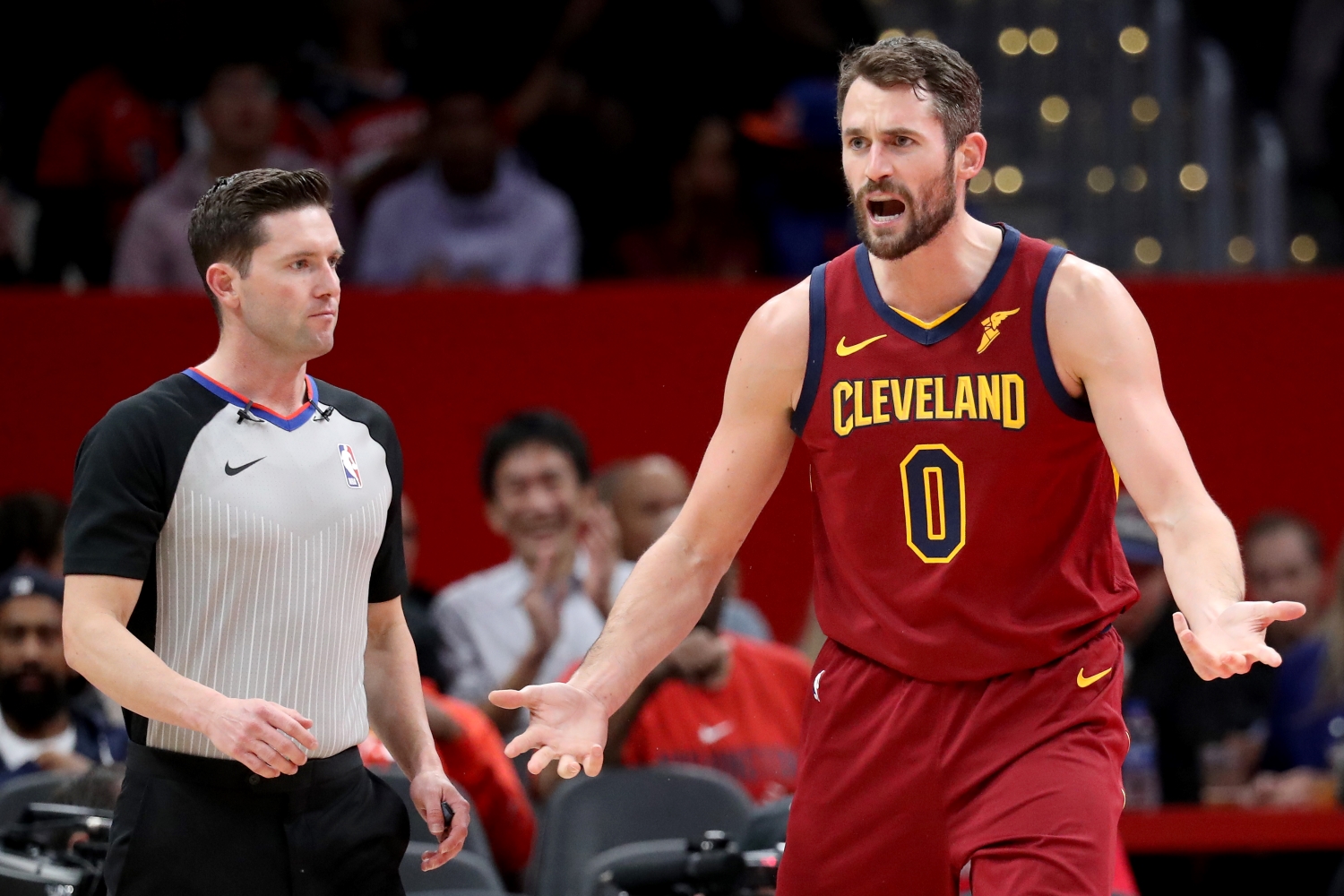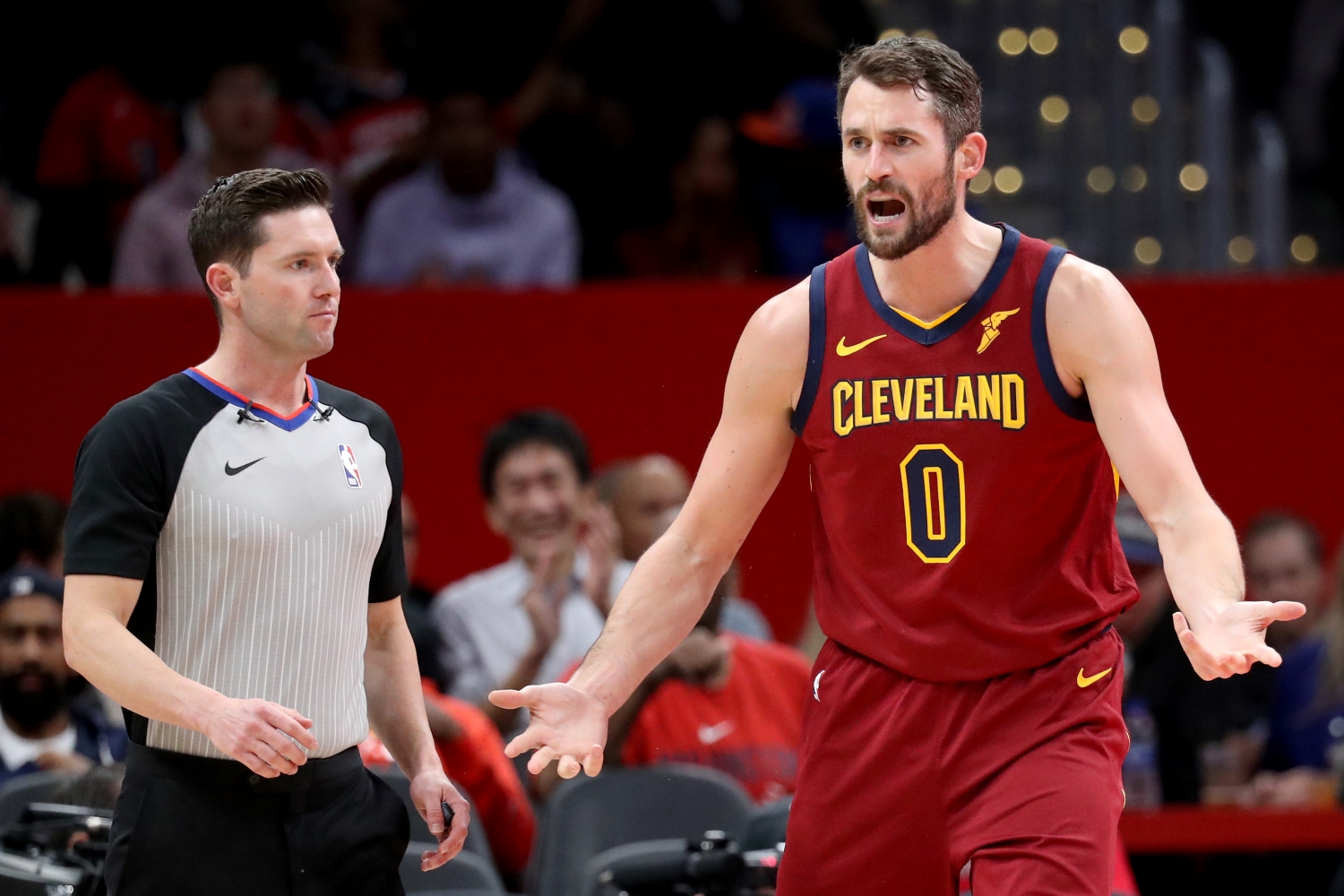 Love came to Cleveland in 2014 with a reputation as one of the most skilled forwards in the league. And thanks to his ability to wreak havoc on the boards and knock down shots, the Cavaliers enjoyed plenty of success during his early days with the franchise. Of course, it helped to have the most dominant player in basketball on his side, too.
However, the Cavaliers have experienced a dramatic decline since James led them to four consecutive NBA Finals appearances. Love has watched his team go from dominating the Eastern Conference to winning less than 30% of their games in back-to-back years.
Unfortunately for Love, the 2020-2021 season has also featured many frustrating moments. Injuries have hampered the five-time All-Star during his 13th year in the league. His numbers have taken a sizable dip, which has played a significant factor in Cleveland's struggles.
It certainly has to be frustrating for Love to be stuck playing for a rebuilding franchise. And by pulling a bizarre move Monday night that directly hurt his team, he jeopardized his reputation and NBA future in the process.
Love jeopardized his reputation and NBA future with his bizarre act of negligence
Before the final whistle blew in Monday night's loss to the Raptors, the Cavaliers' highest-paid player behaved in such a bizarre fashion that it's fair to wonder just how much longer Cleveland will keep paying Love.
With his team down by four points with 33 seconds remaining in the third quarter, the veteran got pushed into the stanchion below the basket. Apparently upset by the lack of a foul call, Love had no interest in throwing an inbounds pass to a fellow Cavaliers player. After an official tossed him the ball, he frustratingly smacked it away. Raptors forward Stanley Johnson scooped up the loose ball and passed it to Malachi Flynn, who promptly hit a 3-pointer.
Love's negligent turnover led to plenty of reactions on social media. After all, it's never a good look for the team's most recognizable player to willingly give an opponent a free chance to score.
Considering Cleveland doesn't seem poised for a quick turnaround, it's entirely fair to wonder whether a similar situation could pop up again. For a team that wants to establish a new culture in the post-James era, it makes little sense to keep paying an aging, declining player whose recent behavior does not showcase leadership or maturity.
Will Cleveland move on from the aging All-Star this summer?
Love sat out the entire fourth quarter following an uncharacteristic move that did nothing to inspire confidence about his future in Cleveland.
At this point, both sides should move on from one another. Love can't stay on the floor consistently. And his production has waned significantly. He simply doesn't bring much value to a rebuilding team that still looks years away from contending for a championship.
However, the Cavaliers don't have an easy path to move on from Love. He still has two years and $60 million remaining on his contract. It's difficult to see an NBA team taking on that type of financial commitment given his decline.
Perhaps a buyout could remedy this situation. Cleveland could officially cut ties with Love, and the aging forward would still get paid millions. Either way, it's time for the two sides to divorce.
Like Sportscasting on Facebook. Follow us on Twitter @sportscasting19.