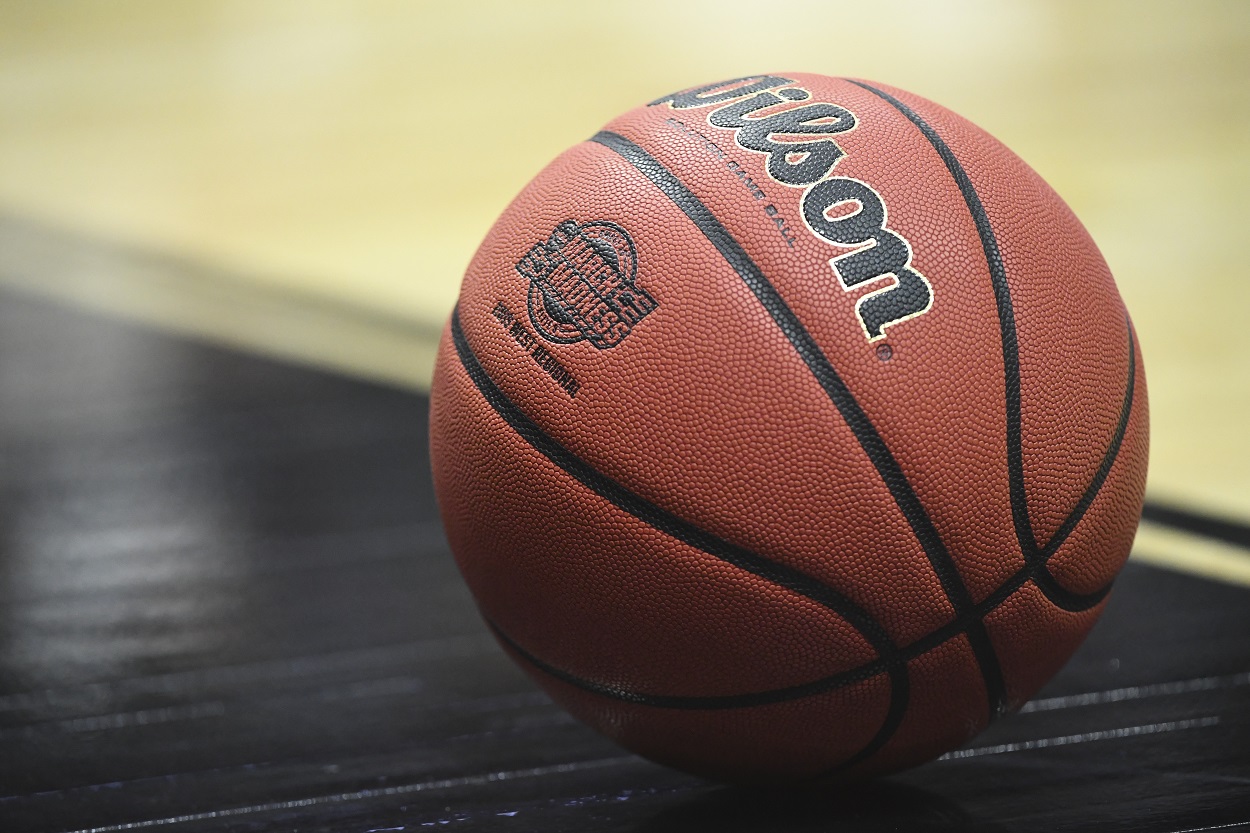 NCAA Tournament: What an All-Time March Madness Fantasy Starting Lineup Might Look Like
A look at what an all-time NCAA Tournament fantasy starting lineup (and also a backup at each of the five positions) might look like.
Since its inception in 1939, the NCAA Tournament has featured the vast majority of the greatest basketball players of all time — well, minus those who never played college basketball, such as LeBron James or Kobe Bryant, or the ones who simply didn't play on teams good enough to make "The Big Dance," such as the greatest scorer in college basketball history, "Pistol" Pete Maravich. But you get the point. Take a look at every player in the Naismith Memorial Basketball Hall of Fame and just about every single one of them played at least one game in the NCAA Tournament.
Now, while some of the all-time greats may have played in the tourney, that doesn't necessarily mean that they're included in our all-time fantasy starting lineup. For instance, take Michael Jordan. Sure, he's considered by many to be the greatest basketball player of all time and certainly had a great career at the University of North Carolina, a three-year run that included him hitting the go-ahead shot in the 1982 title game that helped the Tar Heels win a national championship.
However, when looking at his stats in the NCAA Tournament, they're simply not good enough to crack this lineup as he averaged just 16.5 points in 10 games. Nobody is saying that's bad by any stretch of the imagination but when looking at other shooting guards, Jordan wouldn't even be on the bench for this team. An all-time NBA starting lineup? Of course. But you won't find him in this one.
Who you will find below is a group of players that were simply too spectacular to leave out. Sure, there were some tough decisions to make but we certainly feel that we got this right. We're quite certain not all of you will agree but we hope you enjoy it anyway.
Center: Kareem Abdul-Jabbar
Honestly, if we were just naming the top five players in NCAA Tournament history, we could make a very strong case for only including centers as big men dominated college basketball for decades. Just look at these names that we could use. Bill Russell. Bill Walton. Patrick Ewing. Hakeem Olajuwon. And trust us, there's plenty more that we could throw out there.
But despite all of the options at our disposal, the starting center on our fantasy team was still the easiest choice to make for this team as that honor goes to Kareem Abdul-Jabbar, who led UCLA to three consecutive national championships from 1967 to 1969 and won NCAA Tournament Most Outstanding Player all three times. And the only reason both of those totals aren't four is because freshmen weren't allowed to play varsity until 1972.
In 12 career games in the NCAA Tournament, Kareem averaged 25.3 points per game and currently sits in seventh place on the tourney's all-time scoring list with 304 total points.
Backup: Bill Walton
Power forward: Christian Laettner
While his NBA career may have been a bit of a disappointment, there's no denying that Christian Laettner is one of the greatest players in college basketball history.
In four years with the Duke Blue Devils, Laettner made four Final Four appearances, three appearances in the national title game, and won two championships. In 24 maximum NCAA Tournament games in which he could have played in his four seasons, he played in 23 and won 21, both of which are tournament records.
Laettner also holds the NCAA Tournament record for most career points with 407 and we certainly can't forget his perfect game against Kentucky in the 1992 East Regional Final, a game in which he shot 10-for-10 from the floor, 10-for-10 from the foul line, and hit that dramatic turn-around buzzer-beater to send the Blue Devils to the Final Four.
Backup: Elvin Hayes
Small forward: Bill Bradley
The small forward position was a very tough call as there were plenty of options from which to choose. But after careful consideration, Bill Bradley, who went on to win two NBA titles with the Knicks before becoming a United States Senator, gets the nod here.
The two-time consensus First-Team All-American played in just nine NCAA Tournament games in his three seasons with the Princeton Tigers but averaged 33.7 points in those games, which stands as the second-highest career scoring average in tourney history, and his 303 career points are good for eighth on all-time scoring list.
As a senior in 1965, Bradley led Princeton to the Final Four and scored 29 points in a loss to Michigan in the national semifinal. He then scored a then-NCAA Tournament record 58 points against Wichita State in the third-place game and was named the tourney's Most Outstanding Player.
Backup: Larry Bird
Shooting guard: Austin Carr
Notre Dame shooting guard Austin Carr played just seven NCAA Tournament games for the Fighting Irish but we certainly can't leave the man responsible for three of the top five and five of the top 12 individual scoring performances in tourney history, can we?
In those seven games, Carr averaged 41.3 points per game, the highest scoring average in tournament history. And if that isn't impressive enough, get this. In his NCAA Tournament debut in 1969, he scored just six points in a loss to Miami (OH) in the opening round. So that means in the six games he played in 1970 and 1971, Carr averaged 47.2 points per game. Unreal.
Backup: Glen Rice
Point guard: Oscar Robertson
Rounding out our NCAA Tournament fantasy starting lineup is none other than the "Big O," Oscar Robertson. While he never led Cincinnati to a national championship, the three-time consensus All-American did lead the Bearcats to consecutive Final Four appearances in 1959 and 1960.
In three tourney appearances with Cincy, Robertson appeared in 10 games and averaged 32.4 points, the third-highest average behind only Austin Carr and Bill Bradley. His 324 total points are good for fifth on the all-time list.
Stats courtesy of Sports Reference
Backup: Magic Johnson