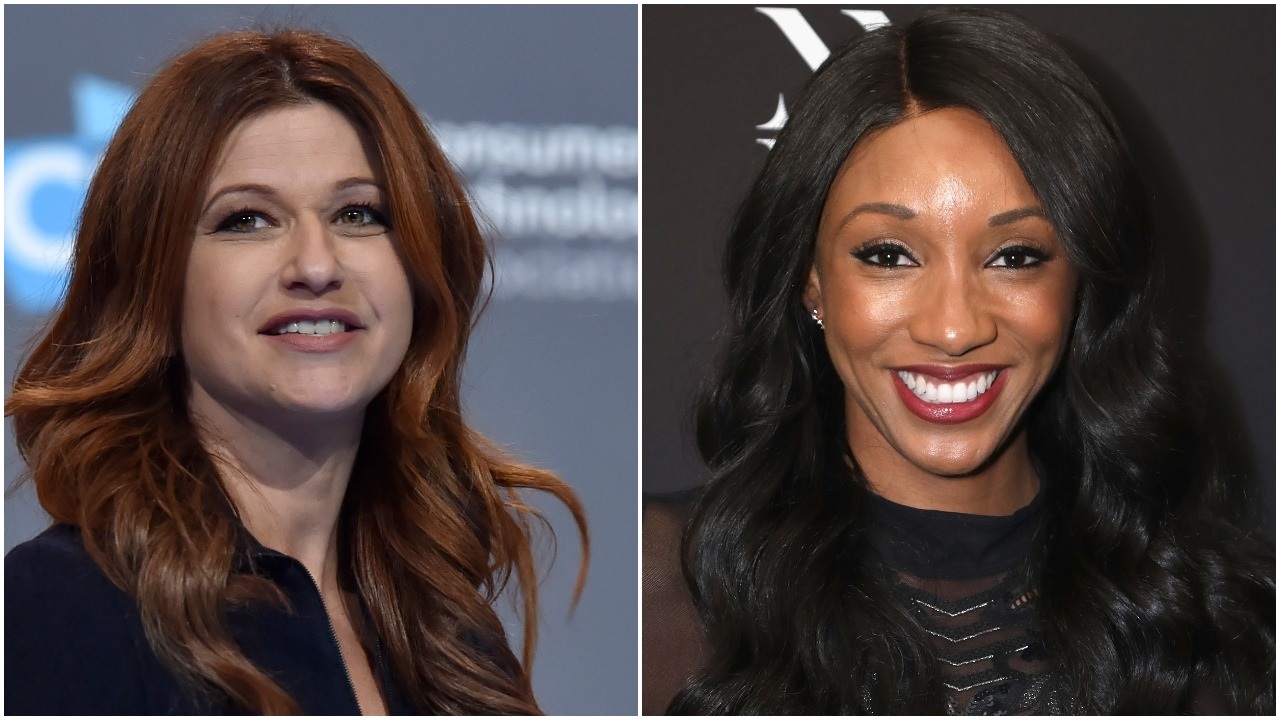 Jason Whitlock Nails the Bombshell Story on ESPN's Maria Taylor and Rachel Nichols in 8 Words
Jason Whitlock thinks there is something behind the New York Times story about ESPN personalities Rachel Nichols and Maria Taylor beyond the animosity between the two.
Doesn't ESPN's next Michael Jordan-esque documentary need to be about ESPN? If you thought MJ and fellow NBA stars had tense relationships, just imagine what the atmosphere is like in the hallways at the cable giant's Bristol, Connecticut, offices if the latest story about Maria Taylor and Rachel Nichols is accurate.
On second thought, most of that story came out close to a year ago – which is why former ESPN talker Jason Whitlock finds it curious that the dust-up has resurfaced at an important moment in Taylor's career.
Rachel Nichols is on the hot seat over what she said last summer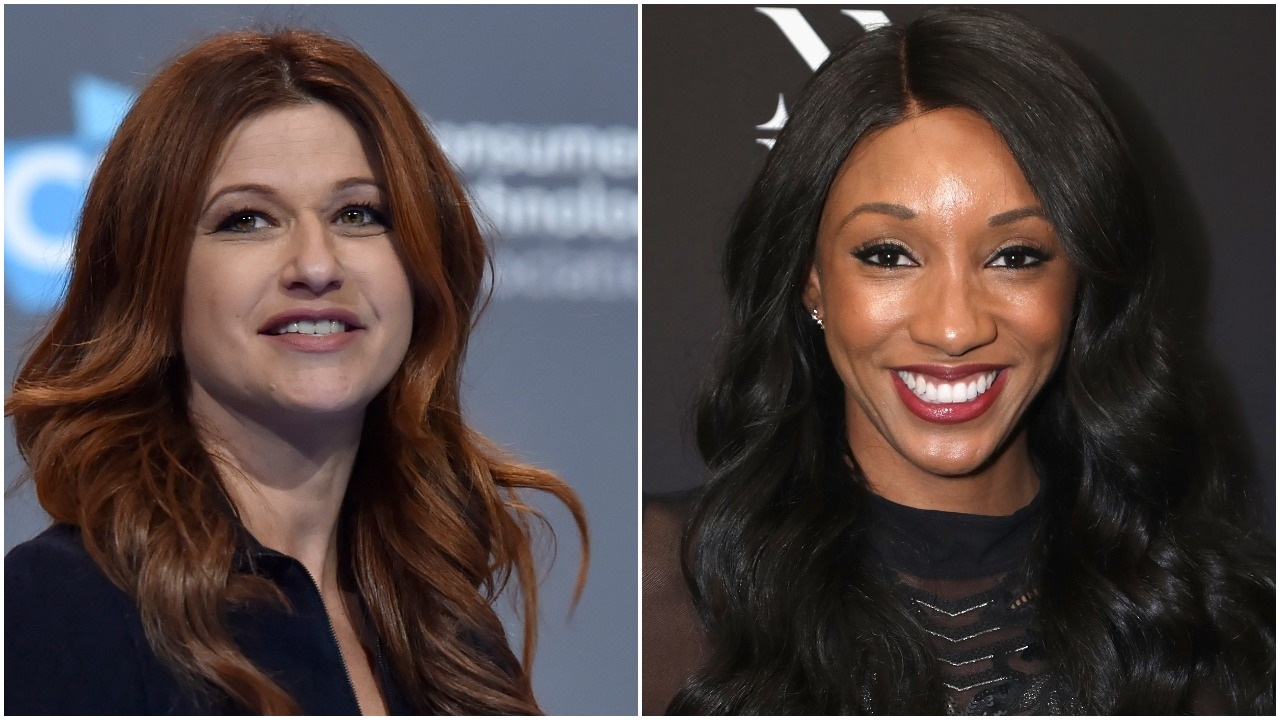 Back in August 2020, ESPN reporter and host Nichols worked from the NBA bubble at Disney World as the league resumed its season after the COVID-19 shutdown. She filed many of her reports with a camera set up in her hotel room.
At some point, Nichols phoned an unidentified man to discuss ESPN personnel and some behind-the-scenes work drama. Nichols didn't realize the camera's microphone was live and recording the conversation to a server at ESPN.
Not long afterward, Deadspin reported receiving snippets of the conversation anonymously. Although the website declined to make the contents public, it indicated the clips put Nichols in a bad light. Her network downplayed the matter back then.
"It's indefensible and an intrusion on Rachel's privacy," ESPN said in a statement. "As for the substance of the conversation, it is not reflective of our decision-making on staffing assignments for the NBA, which has largely been driven by the circumstances of the pandemic."
The New York Times published additional details
Fast-forward now to the eve of the 2021 NBA title series and a New York Times story. Someone at ESPN apparently leaked the entire audiotape to the paper. Consequently, we now know Nichols was speaking to Adam Mendelsohn, an industry insider and adviser to LeBron James.
Much of the conversation consisted of Nichols' displeasure with ESPN picking Taylor for a lead position on coverage of the 2020 finals.
"I wish Maria Taylor all the success in the world — she covers football, she covers basketball," Nichols told Mendelsohn. "If you need to give her more things to do because you are feeling pressure about your crappy longtime record on diversity — which, by the way, I know personally from the female side of it — like, go for it. Just find it somewhere else. You are not going to find it from me or taking my thing away."
That's some fairly intense stuff that undoubtedly earned Nichols an uncomfortable sit-down with her bosses. For his part, Mendelsohn might have some explaining to do to James after telling Nichols, "I'm exhausted. Between 'Me Too' and 'Black Lives Matter,' I got nothing left."
In any case, the crux of the NYT story is that co-workers at ESPN have been choosing up sides. Taylor reportedly does not want to work alongside Nichols. You're either on Team Nichols or Team Taylor. The racial undertones of the saga are unmistakable.
Whitlock has few (if any) fond memories of his time at ESPN, so he's probably on whichever team causes more consternation for the network.
Jason Whitlock nails the Maria Taylor-Rachel Nichols story in eight words
Nichols and Mendelsohn spoke long ago, and the network acknowledged almost immediately that there was a situation. That seemingly was the end of it until the New York Times got its hands on the audio.
Whitlock tweeted that he read the whole story and found no fault with what Nichols said. That's despite the implication that race factored into her losing out to Taylor, who is a Black reporter and studio host.
Further, he connected the NTY story to a report last week that Taylor's contract expires this month, and she wants "Stephen A. Smith money" – in the range of $8 million a year – at the same time that ESPN has pulled back from a purported $5 million offer that was on the table.
"This whole thing is an orchestrated money grab, including the Twitter algorithm supporting the planted NY Times story," Whitlock tweeted. "It's all a bought-and-paid-for contract leverage play by Taylor's reps."
And then came Whitlock's eight-word money line:
"It's all a play to get $8 million."
If Whitlock is correct, then the play has been orchestrated nicely. Race, gender, money, and a network that's not the most beloved unit of a mega-conglomerate make for easy headlines that can turn up the heat.
Like Sportscasting on Facebook. Follow us on Twitter @sportscasting19.