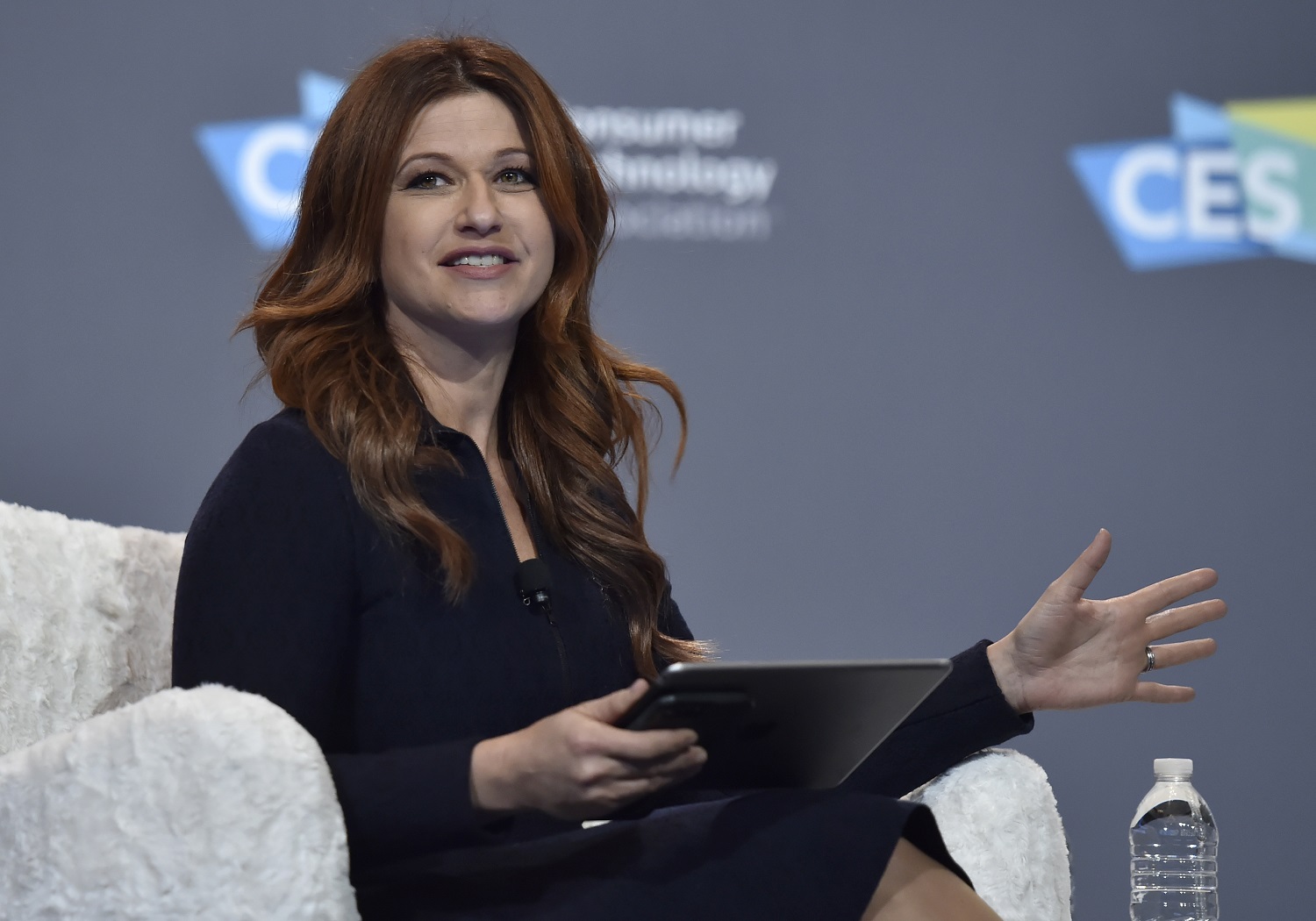 Rachel Nichols Is the Latest ESPN Star With a Problem
Rachel Nichols of ESPN was unknowingly recorded during a private phone conversation in her hotel room.
Someone at ESPN apparently hates Rachel Nichols … unless you consider sending surreptitiously recorded tapes of her to Deadspin a sign of affection. The latest story out of Bristol, Connecticut, is further confirmation that the cable sports giant has gone from the self-anointed Worldwide Leader in Sports to the sports world's leading source of drama.
Last week was Adrian Wojnarowki's turn
Before developments disclosed Thursday, July 16, about Rachel Nichols, the Adrian Wojnarowski story dominated the sports media world. The ESPN basketball reporter, famed for the volume of important NBA stories that he breaks each season, sent a vulgar response to an email from Josh Hawley, the United States Senator from Missouri.
Hawley's email challenged the NBA to allow players to use a wider variety of social justice messages on their uniforms, particularly words showing support for Hong Kong in light of the pressure being applied on citizens there by China. Hawley knows China is an important business partner for the NBA and was calling out the league's apparent hypocrisy.
The senator's message got both amplified and drowned out all at once. More people heard about what he wrote because of Wojnarowski's response, which Hawley posted on social media. But they appeared generally more curious about what would happen to one of ESPN's biggest stars than what was happening in Hong Kong.
ESPN hasn't said so publicly, but Wojnarowski reportedly has been suspended for two weeks, which gets him back on the job shortly before NBA games start. He hasn't tweeted since the day of the blow-up.
Rachel Nichols is the latest ESPN reporter in the news
Deadspin, which routinely has harsh things to say about people it doesn't like, did the right thing by respecting Rachel Nichols' privacy after someone at ESPN appears to have violated it.
Nichols joined ESPN in 2004, covering the NFL and NBA. She left for CNN in 2013 and returned to ESPN in 2016. She currently hosts The Jump on the cable network.
Nichols was unaware she was being recorded while having a private phone conversation recently in her hotel room in Orlando, Florida, where she is covering the restart of the NBA season. According to reports, the conversation with an unidentified man included a discussion of ESPN personnel matters.
Four clips from the lengthy conversation were sent anonymously to a Deadspin reporter Tuesday, apparently to portray Nichols in a bad light.
Deadspin said Nichols did not realize that the video stream set up in her room was still live during the phone call and could be seen at ESPN's facility in Bristol, Connecticut. It can't be said with absolute certainty that an ESPN employee recorded and distributed the conversation, but it looks that way.
"It's indefensible and an intrusion on Rachel's privacy," ESPN said in a statement. "As for the substance of the conversation, it is not reflective of our decision-making on staffing assignments for the NBA, which has largely been driven by the circumstances of the pandemic."
Erin Andrews of ESPN had an even worse hotel experience
Deadspin's decision not to disclose what Rachel Nichols discussed protects her from any potential public embarrassment for now. However, she may face consequences from ESPN, especially if she revealed company information to an outsider.
The network fired SportsCenter anchor Adnan Virk in February 2019 after identifying him as the alleged source of a media leak regarding ESPN's plans for upcoming MLB coverage. Vink denied the allegation.
Nichols' episode seems almost tame compared to the stalking of ESPN's Erin Andrews in 2008. Andrews was secretly recorded through peepholes by a man as she undressed in hotel rooms in Nashville and Milwaukee. The tapes showed up online the following year, and Michael David Barrett, then 46, was arrested on charges of interstate stalking and sentenced to prison.
Andrews sued Barrett and two hotels over the incidents. The case went to court in February 2016, and the jury awarded her $55 million.