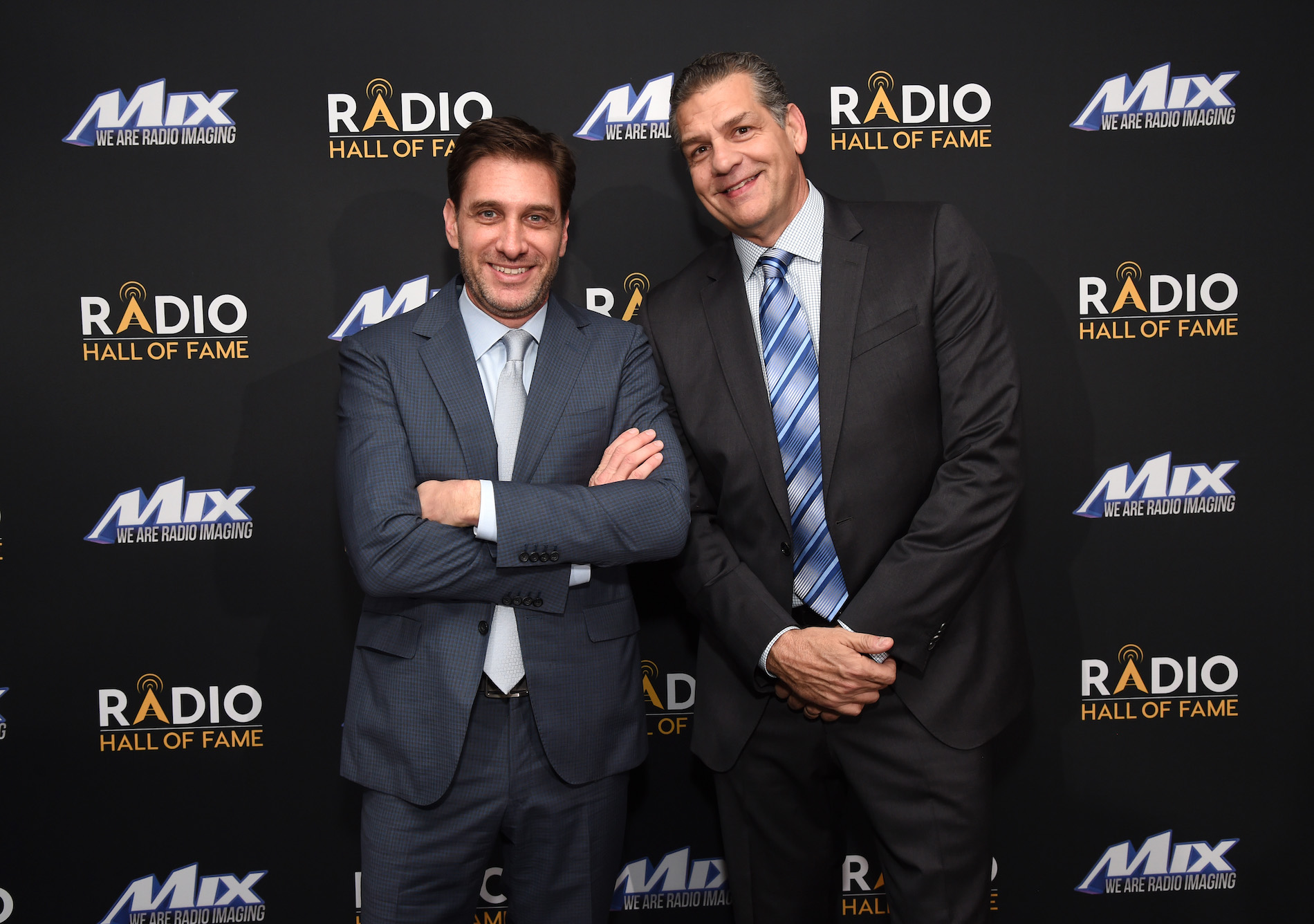 Mike Golic and Mike Greenberg: Which Former 'Mike and Mike' Star Has a Higher Net Worth?
Mike Golic is out at ESPN, but he still made a fortune in his prestigious career. Is he worth more than his ex-partner Mike Greenberg?
For 18 years, Mike Golic and Mike Greenberg woke sports fans up with 'Mike and Mike' every weekday morning on ESPN. Their chemistry was unmatched in the business, and they dominated the morning airwaves for almost two decades. Golic and Greenberg moved on from the show in 2017, and morning radio hasn't been the same since.
Both started new journeys at ESPN, but Golic's just came to an end this week while Greenberg is still kicking as a television and radio host. So, which 'Mike and Mike' personality made more money at ESPN and who has a higher net worth?
'Mike and Mike' was a morning staple at ESPN for 18 years
'Mike and Mike' first graced the ESPN airwaves on Jan. 2, 2000. It quickly grew into one of the country's premier morning talk shows, as "Golic and Greeny" captivated American sports fans on their drives to work.
Golic and Greenberg grew into two of the biggest and most recognizable stars on the ESPN network. They started on ESPN Radio, moved to ESPN News for a TV broadcast, and eventually found their way to ESPN2.
After 18 years of massive success on the ESPN networks, Golic and Greenberg went their separate ways in 2017. Golic joined forces with Trey Wingo for 'Golic and Wingo', and Greenberg became the host of ESPN morning show 'Get Up.'
"We've done our best to try and make people a little bit less miserable in their mornings, and if we have succeeded in that then we accomplished everything we needed to," Greenberg said on the 'Mike and Mike's final sign-off in 2017.
Mike Greenberg is still a star at ESPN, but Mike Golic is on his way out
Golic and Greenberg enjoyed incredible success while working together for 18 years, but the two have gone in opposite directions since their split.
Greenberg went on to become the highest-paid ESPN personality behind just Stephen A. Smith for his role on 'Get Up.' Meanwhile, Golic's new show with Wingo failed to live up to expectations. ESPN announced Tuesday the show is being replaced, putting an end to Golic's run of more than two decades with the network.
And who is taking Golic's place? None other than his ex-partner.
Greenberg, who will remain on 'Get Up' as the show's host, will also start his own radio show to air between 12 and 2 p.m. every weekday on ESPN.
Mike Greenberg might be the bigger ESPN star, but Mike Golic has a higher net worth
After 'Mike and Mike' came off the air in 2017, Greenberg emerged as ESPN's more valuable asset. He now has his own morning TV show and an afternoon radio show, while Golic has been kicked to the curb.
ESPN pays Greenberg $6.5 million per year, which is the second-highest salary for an ESPN personality behind Stephen A. Smith. Greenberg has an $18 million net worth, and it's only growing.
However, Golic actually has Greenberg beat in that respect. Golic edges out his former partner with a $20 million net worth.
Whoever said sports media doesn't pay well?
All financial info courtesy of Celebrity Net Worth