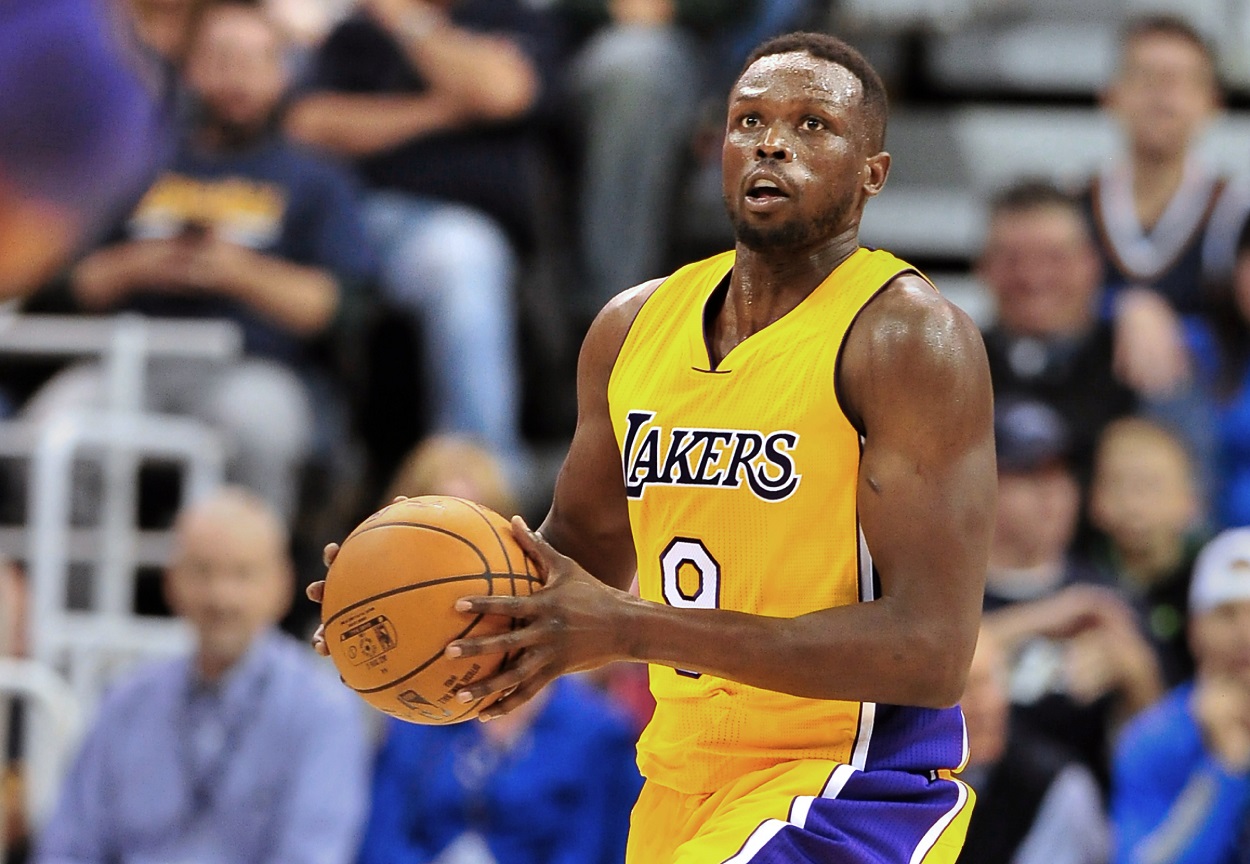 Luol Deng Made More Money for the Lakers in 2020-21 Than All But 5 Players, Including Kyle Kuzma
Luol Deng, who retired from the NBA in 2019, collected more money from the Lakers in 2020-21 than all but five players on the roster.
lt's been nearly three years since the Los Angeles Lakers have employed Luol Deng and nearly four years since he actually donned the purple and gold. However, the two-time NBA All-Star is still on the Lakers payroll and will be for another year. And not only that, Deng actually made more money for LA during the 2020-21 NBA season than all but five players on the Lakers roster.
Luol Deng signed a four-year/$72 million contract with the Lakers in 2016
Coming off his second season with the Miami Heat, a year in which he averaged 12.3 points and six rebounds per game, Deng signed a four-year/$72 million contract with the Lakers in July 2016, making him the highest-paid player on the team.
With Kobe Bryant retiring following the 2015-16 campaign, LA was seemingly looking to add a little scoring to their young team and perhaps a little veteran leadership. But while Deng was still just 31 years old at the time, his best years were clearly behind him as he'd already shown signs of slowing down in his two seasons in South Beach.
It's not that he was a bad player by any stretch of the imagination, but $72 million just seemed a bit excessive. Of course, the Lakers also gave Timofey Mozgov, who'd averaged 6.3 points and 4.4 rebounds with the Cleveland Cavaliers in 2015-16, a four-year/$64 million contract that same summer. So things clearly weren't going right in Hollywood.
Deng began the 2016-17 season in the Lakers starting lineup but averaged just 7.6 points and 5.3 rebounds in 56 appearances. Just past the midway point of the season, Luke Walton benched him to start rookie Brandon Ingram, whom LA had taken with the second overall pick in the '16 draft. Deng then completely sat out the final 22 games of the year as Walton wanted to give the younger members of the team more playing time.
The following season, Deng was back in the starting lineup for the Lakers on opening night but only because newly-acquired Kentavious Caldwell-Pope was serving a two-game suspension. That was the only game in which Deng would appear that season and he and Walton later came to an agreement that he didn't even have to sit on the bench with the team just to play garbage-time minutes. If you're wondering, Deng scored two points in that lone appearance in 2017-18, playing 13 minutes in a 108-92 loss to the Clippers.
He was waived by LA in September 2018
On September 1, 2018, the Lakers waived Deng using the stretch provision, allowing him to play elsewhere and giving themselves some short-term cap space they were hoping to use during the 2019 offseason to pursue free agents. The agreement called for the final $15 million of Deng's contract to be spread out over the course of three seasons, leaving five million bucks of dead money on the books in 2019-20, 2020-21, and 2021-22.
Of course, they still paid him more than $14.3 million in 2018-19 and Deng picked up an extra $2.4 million from the Minnesota Timberwolves, with whom he played 22 games that season before calling it a career. Last year, the Lakers attempted to get the dead money off the books by filing for a career-ending injury exemption. But seeing as how Deng played in Minnesota after leaving LA, the NBA denied the request.
Deng made more money than all but five players on the Lakers roster in 2020-21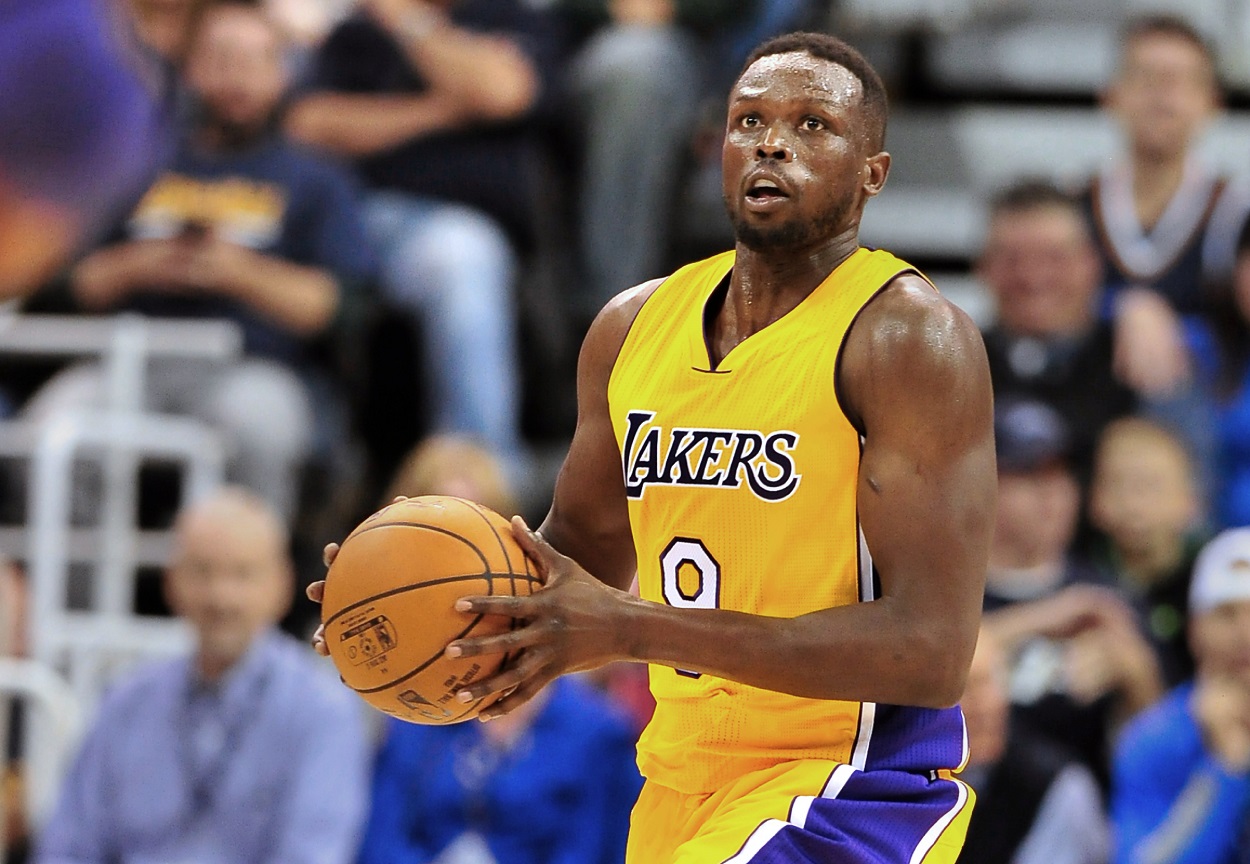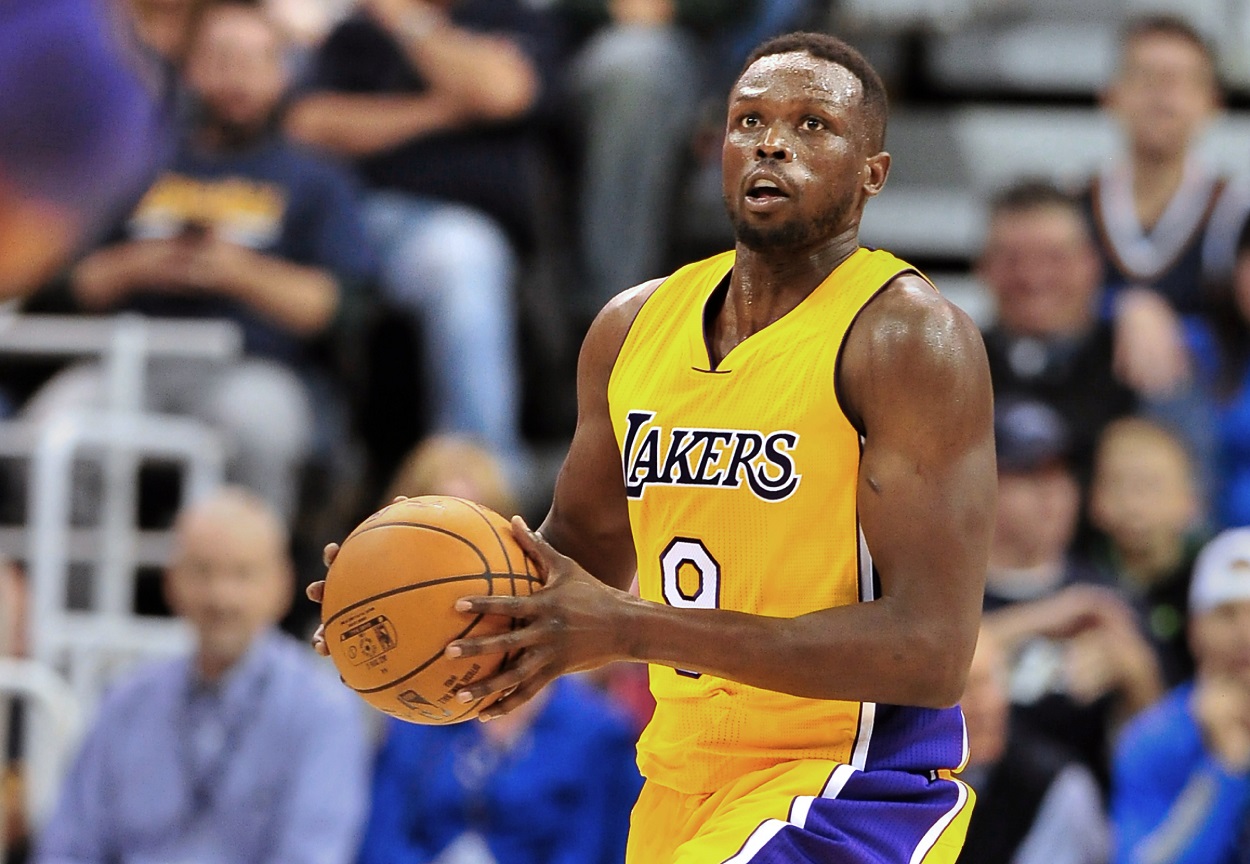 As the $15 million was spread out evenly over three seasons, the Lakers paid Deng five million in 2020-21, more than all but five players on their roster. Here's how the cap figures looked for LA this season.
LeBron James: $39,219,566
Anthony Davis: $32,742,000
Dennis Schroder: $16,000,000
Kentavious Caldwell-Pope: $12,073,020
Montrezl Harrell: $9,258,000
Luol Deng: $5,000,000 (Dead Cap)
Wesley Matthews: $3,623,000
Kyle Kuzma: $3,562,178
Alex Caruso: $2,750,000
Marc Gasol: $2,564,753
Quinn Cook: $1,797,183 (Dead Cap)
Alfonzo McKinnie: $1,762,796
Jared Dudley: $1,620,564
Markieff Morris: $1,620,564
Dion Waiters: $1,620,564 (Cap Hold)
Talen Horton-Tucker: $1,517,981
Jordan Bell: $580,062 (Dead Cap)
Andre Drummond: $554,988
Ben McLemore: $455,090
Damian Jones: $237,966 (Retained Cap — 10-day contracts)
In total, Deng accounted for 3.65% of the Lakers salary cap in 2020-21 and, as mentioned, he'll collect the same five million in 2021-22.
Stats courtesy of Basketball Reference, Contract info courtesy of Spotrac