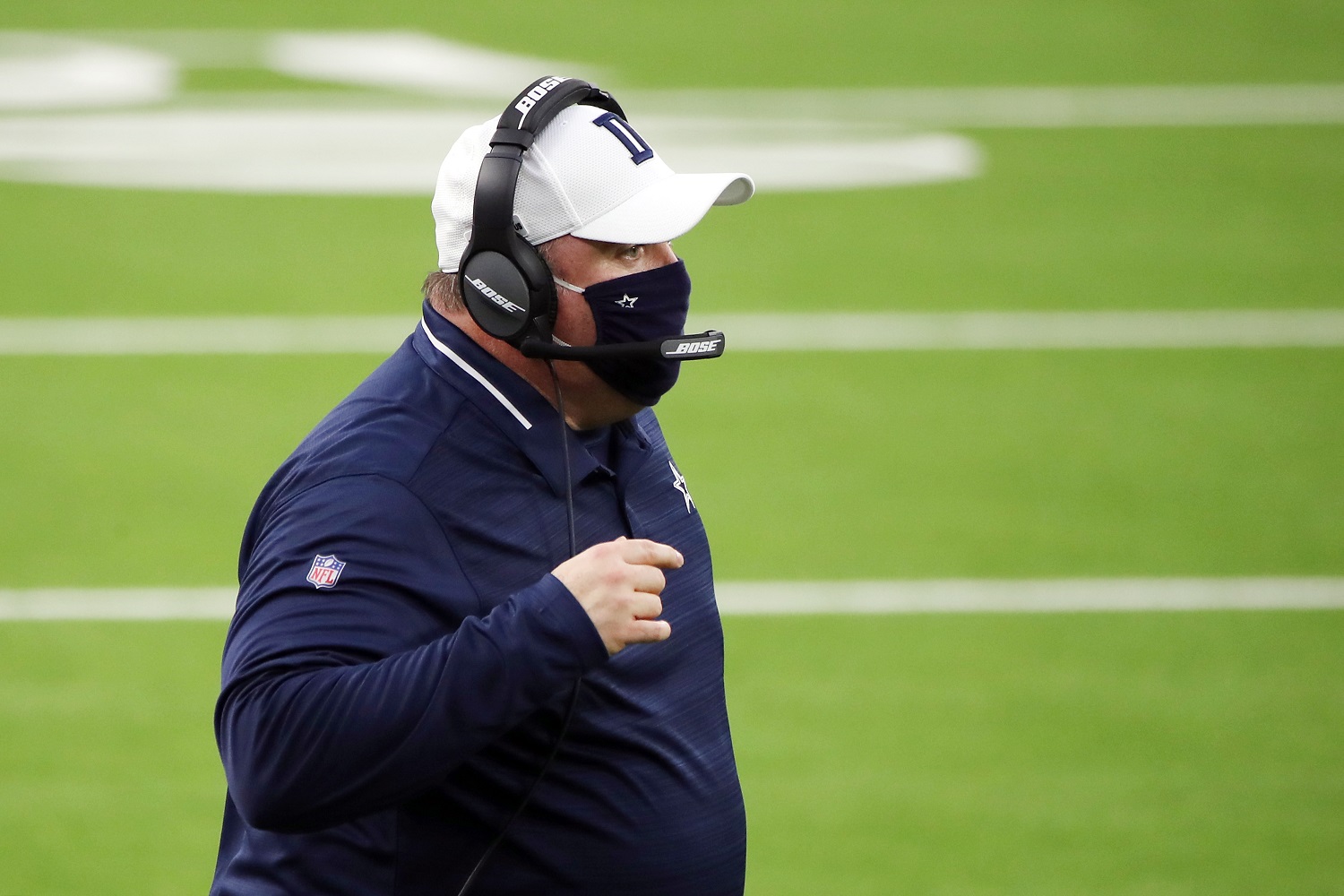 Mike McCarthy Reveals His Biggest Challenge With the Dallas Cowboys
Dallas Cowboys head coach Mike McCarthy has revealed the biggest challenge he's faced in his first year with America's Team.
Mike McCarthy and the Dallas Cowboys have had a rough start to the 2020 NFL season. They've won just one of their first three games and would be 0-3 if the Atlanta Falcons knew the rules of an onside kick. Luckily for McCarthy and the Cowboys, the NFC East is an absolute train wreck and their 1-2 record is still good enough for first place in the division (they're tied with Washington).
Ahead of the Dallas Cowboys' Week 4 matchup with the Cleveland Browns, Mike McCarthy revealed the biggest challenge he's faced since joining "America's Team".
Mike McCarthy's road to the Dallas Cowboys
Mike McCarthy began his coaching career as a graduate assistant at Fort Hays State in 1987. After two seasons there, he held the same position with the University of Pittsburgh before joining the Steelers as a wide receivers coach in 1992.
In 1993, he joined the Kansas City Chiefs as an offensive quality control coach and was then promoted to quarterbacks coach in 1995. He held the same position in his first stint with the Green Bay Packers in 1999 and then became the offensive coordinator with the New Orleans Saints in 2000, a position he held for five years. McCarthy held the same position for a single season with the San Francisco 49ers in 2005 and finally got a job as an NFL head coach in 2006 with the Packers.
Mike McCarthy coached Green Bay for 13 seasons and amassed 125 wins, the second-most in franchise history behind only Curly Lambeau. In those 13 seasons, he led the Packers to six division titles, nine postseason appearances, and a Super Bowl victory. He was relieved of his duties with four games remaining in the 2018 season and, after a year away from the game, signed a five-year contract with the Dallas Cowboys in January 2020.
Mike McCarthy reveals his biggest challenge with 'America's Team' thus far
2020 obviously hasn't been a normal year due to the coronavirus outbreak, which certainly affected what the NFL year looked like. Offseason programs had to be canceled, at least in person, preseason games were eliminated, and training camps were a little different as well.
The adjustments have obviously been tough on every NFL team but for teams with first-year head coaches, which obviously includes Mike McCarthy and the Dallas Cowboys, it's been even tougher. Coaches are usually introduced to their new team in the spring but with COVID-19 shutting team facilities down for months, those first-year head coaches didn't meet their new teams until camp began.
As you can see in the above tweet from Dallas Morning News reporter Michael Gehlken, Mike McCarthy says that having such a short window to get adapted to his new team has been his biggest challenge with the Dallas Cowboys thus far.
"It's just being in tune with who your team really is at this point. It's a process that you go through every year with your football team, but you usually start that process in April."

Dallas Cowboys head coach Mike McCarthy
It's only Week 4 so Mike McCarthy and the Dallas Cowboys' players still have time to get acclimated to one another. And, again, the NFC East as a whole has been horrendous to start the season (it's the only division in which every team is below .500), which means that Dallas will still likely contend for a postseason berth.
The Dallas Cowboys' remaining schedule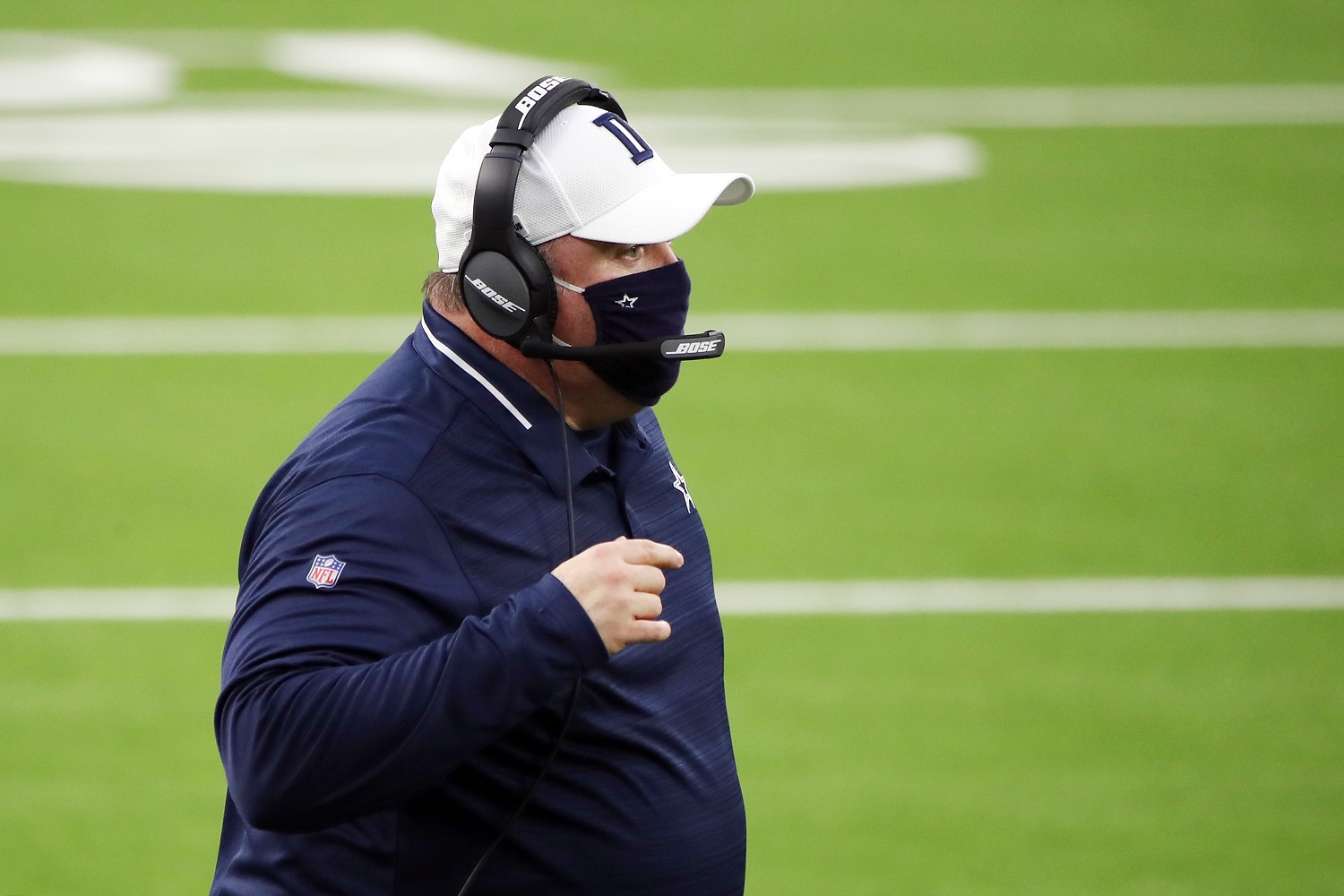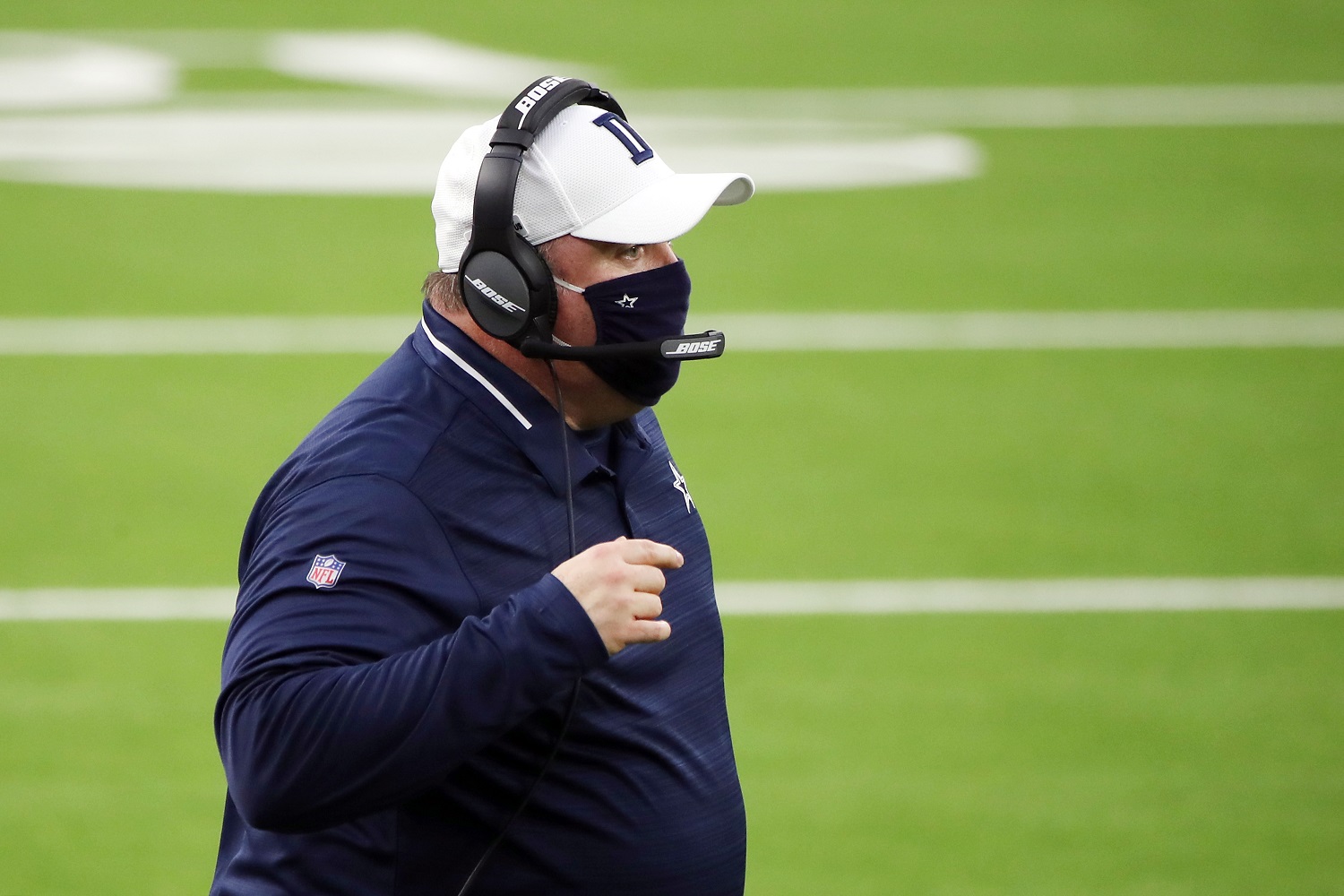 Here's a quick look at the remaining schedule for Mike McCarthy and the Dallas Cowboys.
Week 4: vs. Cleveland Browns
Week 5: vs. New York Giants
Week 6: vs. Arizona Cardinals (Mon.)
Week 7: @Washington Football Team
Week 8: @Philadelphia Eagles
Week 9: vs. Pittsburgh Steelers
Week 10: Bye
Week 11: @Minnesota Vikings
Week 12: vs. Washington Football Team (Thu.)
Week 13: @Baltimore Ravens (Thu.)
Week 14: @Cincinnati Bengals
Week 15: vs. San Francisco 49ers
Week 16: vs. Philadelphia Eagles
Week 17: @New York Giants
Stats and schedule courtesy of Pro Football Reference