Mike McCarthy Has Delivered a Strong Message to the Dallas Cowboys
Mike McCarthy is less than one week away from his head coaching debut with the Dallas Cowboys and has delivered a strong message to his players. By cutting Ha Ha Clinton-Dix, who played four and a half seasons for McCarthy with the Green Bay Packers, McCarthy has proven that he won't be playing favorites as he attempts to lead the Cowboys to their first Super Bowl appearance in 25 years.
Mike McCarthy is a proven winner
It took Mike McCarthy nearly 20 years to get his first head coaching job at any level but once he finally got the opportunity, he proved beyond a shadow of a doubt that he knows what he's doing. McCarthy began his coaching career in 1987 as a graduate assistant at Fort Hays State before taking the same position at the University of Pittsburgh in 1989. After four seasons with the Panthers, including one as the wide receivers coach, he was given his first job in the NFL by the Kansas City Chiefs in 1993 as the offensive quality control coach. After two years in that position, he was promoted to quarterbacks coach, which he held for four seasons before taking the same position with the Green Bay Packers.
After one year in Green Bay, he took the biggest job of his career in 2000 as the offensive coordinator of the New Orleans Saints, holding that job until taking the same position with the San Francisco 49ers in 2005. After 19 years in coaching, he was finally given the big job by the Green Bay Packers in 2006. And he certainly made the most of that opportunity.
In 13 seasons with the Packers (only Curly Lambeau coached more seasons in Green Bay), Mike McCarthy amassed 125 wins, the second-most in team history behind only Lambeau and 36 more than Vince Lombardi. He led Green Bay to six division titles, nine playoff appearances, four NFC title games, and a victory in Super Bowl 45. Plain and simple, Mike McCarthy knows how to win and he's ready to bring that winning attitude to the Dallas Cowboys, a franchise that hasn't been able to win the big one for a long time.
Mike McCarthy is bringing a new attitude to the Dallas Cowboys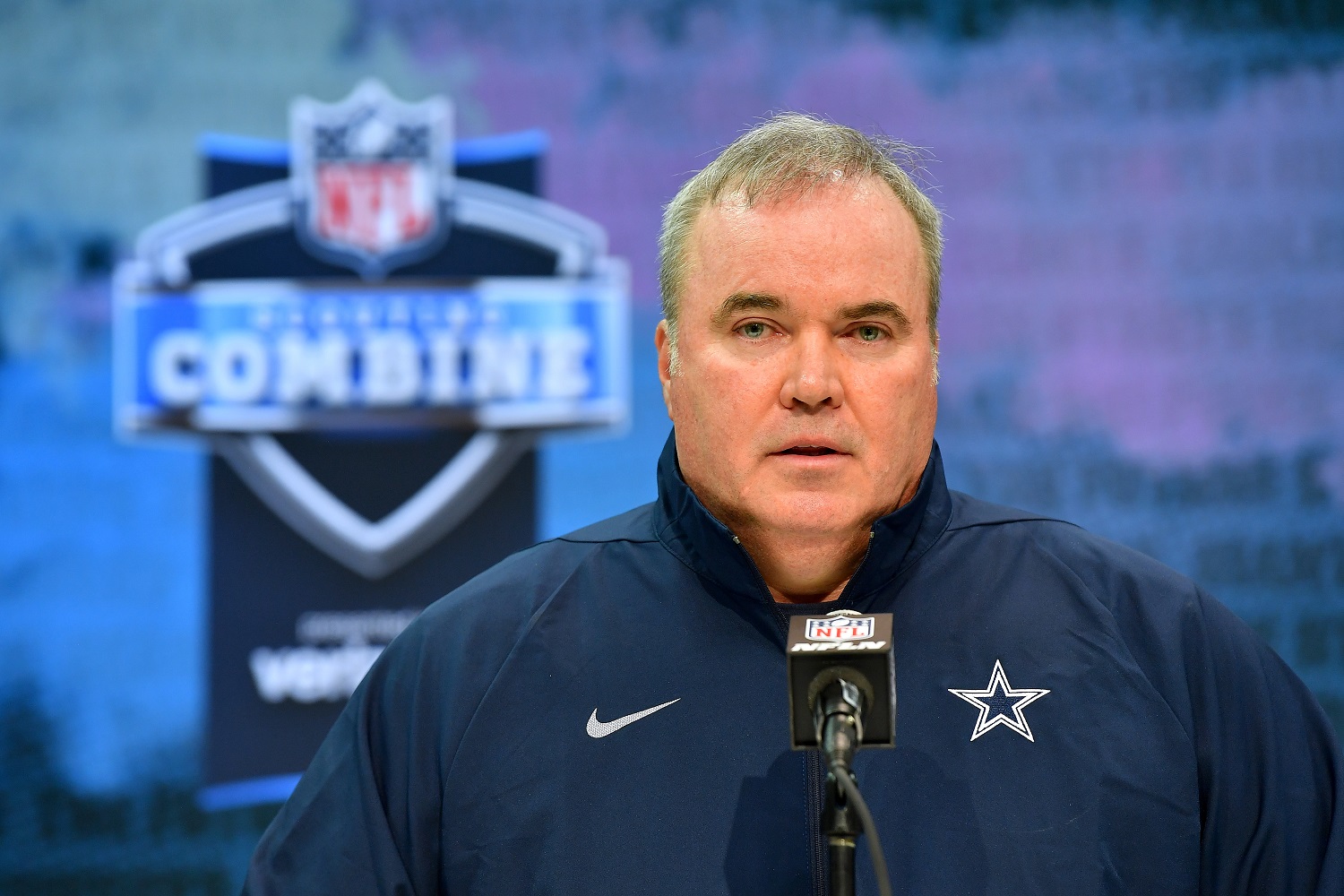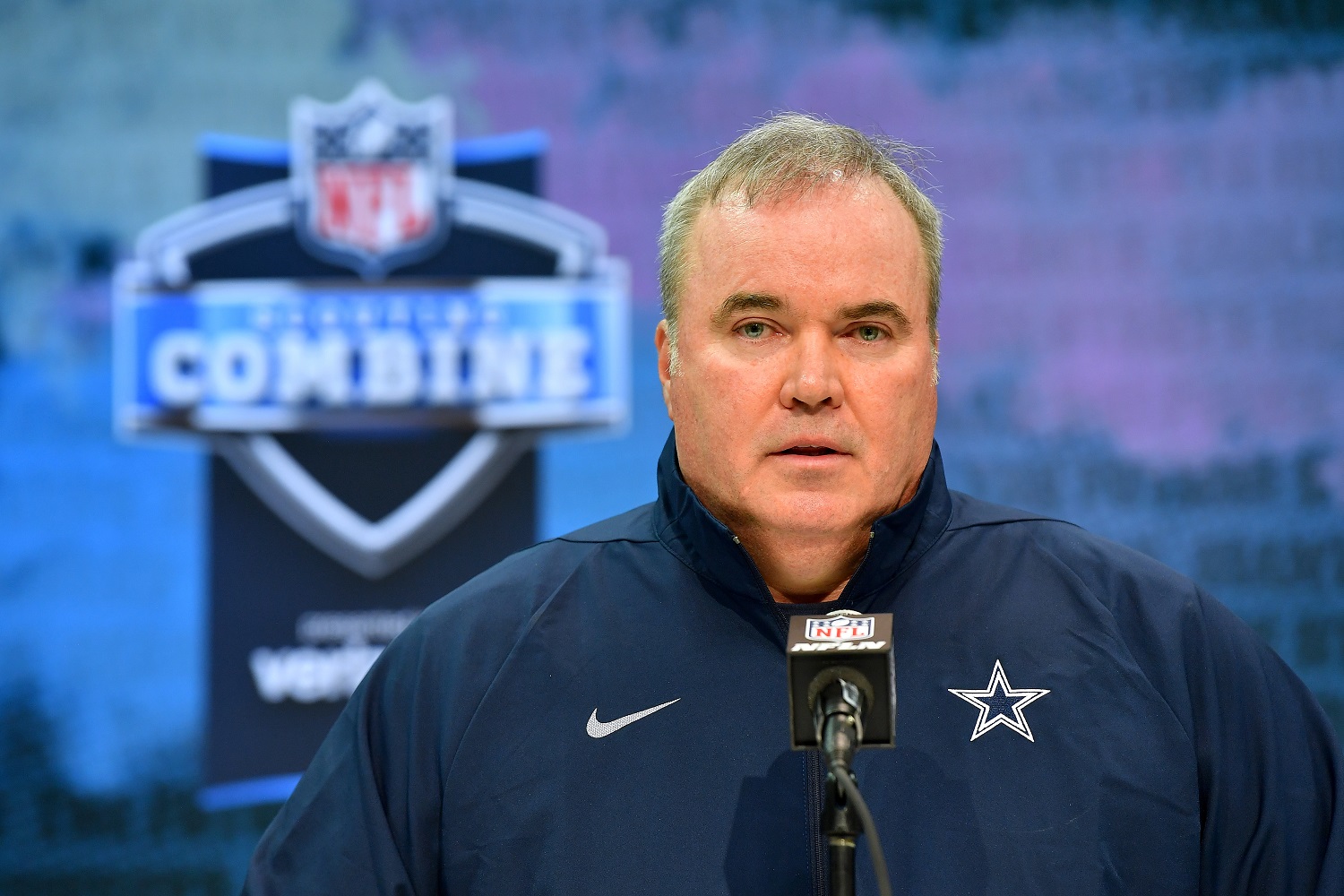 After taking a year off, Mike McCarthy signed a five-year deal with the Dallas Cowboys in January, although he wasn't fully introduced to his roster until the first week of August. The coronavirus pandemic hindered his ability to fully implement his plan for the team during the offseason as things were done virtually. But in the month he's had with the team in preparation for the 2020 season, he's got his players, 30 of whom have only played for Jason Garrett during their respective careers, buying into what he's selling.
Whereas Garrett would often use over-the-top tactics to get the Cowboys fired up for the season, such as an Apple commercial featuring Martin Luther King Jr., Muhammad Ali, and John Lennon, or a weird story about how Bruce Springsteen and the E Street Band once crashed and burned at a battle of the bands competition (yes, these were real things), Mike McCarthy is keeping it simple. The focus is on football and football only. Jason Garrett used to blare music during practice. The only music played during McCarthy's practices is during water breaks.
He's a players' coach and, unlike some NFL head coaches, is extremely approachable. But that doesn't mean that Mike McCarthy is afraid to bench a player or even cut a player if that player isn't performing up to snuff, as was just proven with Ha Ha Clinton-Dix.
Ha Ha Clinton-Dix being cut sent a message to the rest of the Dallas Cowboys
As mentioned, safety Ha Ha Clinton-Dix played four and a half seasons for Mike McCarthy in Green Bay, earning a trip to the Pro Bowl in 2016 as well as Second-Team All-Pro honors. He signed a one-year deal with the Dallas Cowboys back in April and was expected to be the one to replace Jeff Heath, who signed with the Raiders in free agency. Clinton-Dix was also the one many Cowboys players went to for advice on McCarthy and his ways as the two have seemingly had a very good relationship over the years.
But during training camp, Clinton-Dix was simply outplayed by Darian Thompson, Donovan Wilson, and rookie Reggie Robinson II, prompting McCarthy to cut him despite the fact that he was guaranteed approximately $2.5 million this season. Yes, some think that the move was made to make room for Earl Thomas, which could be true to a certain degree.
But the bigger message is that Mike McCarthy doesn't care who you are. If you're not performing, you're out, whether it's getting cut or getting benched. Past Cowboys coaches such as Bill Parcells and even sometimes Garrett have been accused of playing favorites at times and McCarthy is sending a big message to his players that that kind of thing won't be happening under his watch.
As it's been for quite some time now, expectations are high in Big D and Mike McCarthy seems ready for the challenge. The Dallas Cowboys open the 2020 season this Sunday night against the Los Angeles Rams.