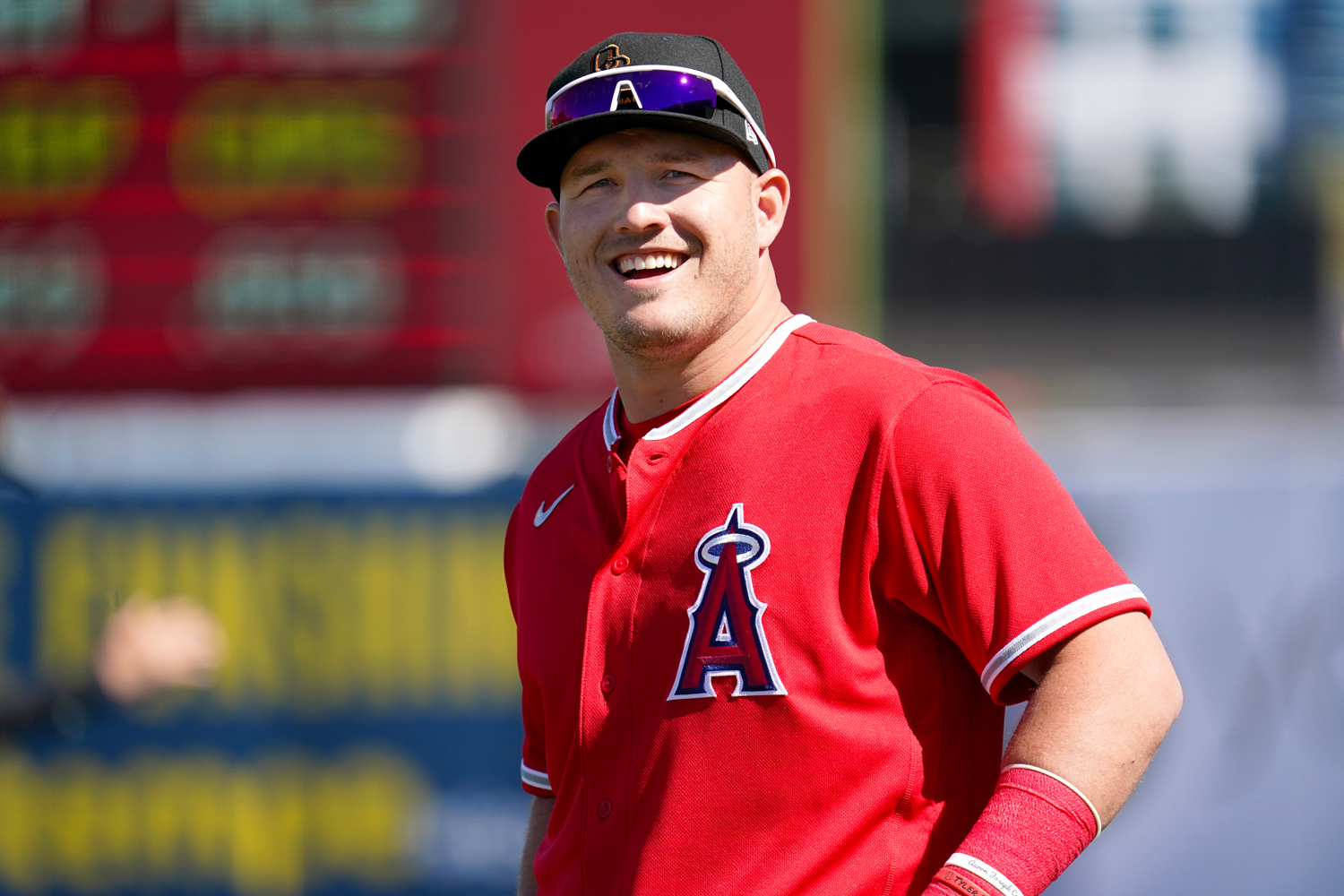 Mike Trout Has a Right to Be Furious Over His Salary Cut
Los Angeles Angels star Mike Trout is losing more money than any other player in the abbreviated MLB season scheduled to start next month.
It took until Alex Rodriguez's contract with the Texas Rangers in 2001 for a Major League Baseball player to earn $22 million in a season. And now it has taken the blink of an eye for Mike Trout, Gerrit Cole, and four other big-league stars to lose that much money.
The conditions being imposed by MLB owners looking to salvage the 2020 season on their terms mean that every player will feel the financial pain this summer courtesy of the COVID-19 pandemic that delayed the season and the bickering that nearly killed it.
Yes, you're allowed to feel sorry for Mike Trout
MLB owners voted on Monday to go with a 60-game regular season hours after the MLB Players Association rejected that idea and other conditions aimed at salvaging an otherwise-lost baseball season.
Owners decided they will not forgive the $170 million salary advance they previously supplied and decided to keep 100% of the postseason revenue. But they are giving players 100% of their prorated regular-season salaries instead of insisting on a lower figure, which was one of the issues keeping the dispute from being settled six or more weeks ago.
Assuming the planned 60-game season does get played, major-leaguers will wind up claiming about 37% of the 2020 salaries called for in their contracts. That amounts to an enormous loss for the guys at the top end of the salary scale.
It's admittedly hard to feel sorry for a player who'll still be making $14 million this summer, but Los Angeles Angels outfielder Mike Trout had been scheduled to collect $37.7 million in 2020. That's on top of the $115 million he's already made in his MLB career but not counting the $371 million he's due over the next decade.
But, yeah, we'll still feel sorry for Mike Trout anyway. He's the best player in the sport, few people east of the Rockies get to see him play with any regularity, and he's on a perennially mishandled team. This could have been an 80- or 90-game season — more lucrative for everyone — if the owners had been reasonable last month.
On the other hand, no one forced Trout to sign the contract to stay with the Angels.
Gerrit Cole and Max Scherzer lead the list of pitchers who are losing big
After toiling for the Houston Astros last year for $13.5 million – more than doubling his career earnings to that point – Gerrit Cole was supposed to strike it rich in 2020 in the first season of his eight-year, $288 million contract with the New York Yankees. But instead of collecting the scheduled $36 million, he'll make $13.3 million, which works out to less than he earned with the Astros last year.
Washington Nationals pitchers Max Scherzer (originally due $35.9 million) and Stephen Strasburg ($35 million) will slip to $13.3 million and $13 million, respectively.
Colorado Rockies slugger Nolan Arenado and Houston Astros pitcher Zack Greinke take hits identical to that of Strasburg, completing the list of players losing as much money to the COVID-19 pandemic as A-Rod made in 2001 under that historic – some would say hysterical – contract with the Texas Rangers.
Young MLB players will feel the real pain of salary cuts
The reason that MLB owners can afford to pay guys like Mike Trout and Clayton Kershaw more than $30 million a year is that the rosters are loaded with young players not yet eligible for arbitration, let alone free agency.
The rookie minimum was scheduled to be $563,500 this season, and plenty of second- and third-year players would have been pulling down only slightly more than that. With the prorated salary plan kicking into effect when the season opens on or around July 24, the minimum drops to $208,700.
The overwhelming percentage of Americans would still regard that as very good money, but not if you're looking over your shoulder because of COVID-19 concerns for three months or longer.