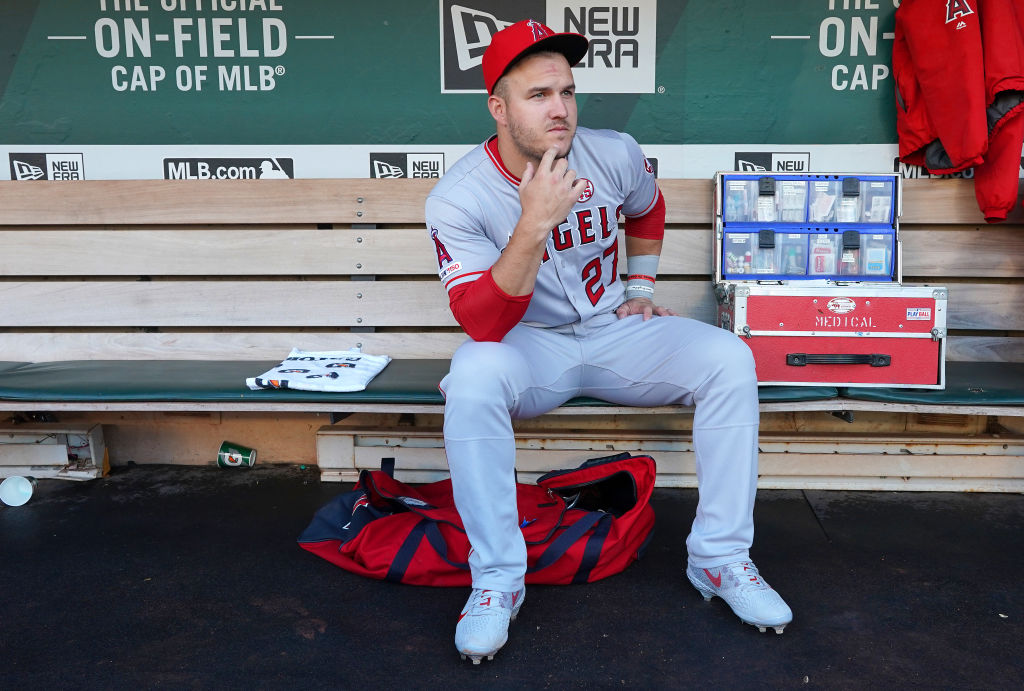 Mike Trout Would Lose $29 Million Under MLB's Embarrassing Salary Cut Proposal
Mike Trout signed a megadeal in 2019 for $36 million per year, but the MLB's salary cut proposal would pay him just $8 million.
Mike Trout is the best player in Major League Baseball, and he was just about to get paid like it. Trout signed a 12-year, $426.5 million megadeal last season that was meant to kick in for the 2020 season. The superstar is due $37.7 million this year, but the MLB wants to strip away nearly 80 percent of that hard-earned money with its newest salary cut proposal. With a shortened season likely, the MLB wants to cover its losses by punishing its brightest stars. Rob Manfred and the league owners should be ashamed of themselves.
MLB owners sent a massive salary cut proposal to the MLBPA Tuesday
On Tuesday, the MLB owners brought forth a new sliding pay scale to the Major League Baseball Players Association for the 2020 season. Major League Baseball has been firm on its belief that players will need to take pay cuts to make up for the inevitable shortened season.
However, MLB's newest proposal calls for massive pay cuts for the game's highest-paid players. For a league that still hasn't figured out how to market its biggest stars, this isn't a surprise. The millionaire and billionaire owners don't want to take pay cuts, but they want to force their best players to do just that.
In the proposal, the youngest and lowest-paid players will receive most of their salaries. The highest-paid players such as Mike Trout would face salary reductions of nearly 80 percent.
Mike Trout would lose $29 million under MLB's proposal
According to Jeff Passan of ESPN, MLB's salary cut proposal would hit the highest-paid players the hardest. Players, such as Mike Trout, who make more than $35 million per year would only receive $7.84 million in 2020. Under this formula, Trout's $37.7 million would be cut to around $8.4 million.
That means Trout, the game's biggest star, would lose $29.3 million this season under MLB's newest proposal. It's impossible to believe Trout and the rest of the league's superstars would entertain such an obscene request.
A 50-50 split is the lowest the MLBPA should go in negotiations
It's not hard to see where MLB is coming from with this proposal. The owners stand to lose millions with an 82-game season. If fans are restricted from attending games all year, the owners' losses will just increase.
It also makes sense why the owners don't want to pay certain players over $35 million for playing half of what a typical season would be. Mike Trout makes $37.7 million per year to play 162 games, not 82.
However, the goal of leading his team to a World Series is still in play in 2020. No matter how many games are played and how many fans go to the ballpark, the World Series trophy will still be handed out at the end of the season.
If players are forced to take pay cuts, they should accept no less than a 50 percent reduction. Play half the games, receive half the money. It's still not ideal for the players, but it's the absolute lowest they should reach if they agree to terms with the MLB.
All contract stats courtesy of Spotrac