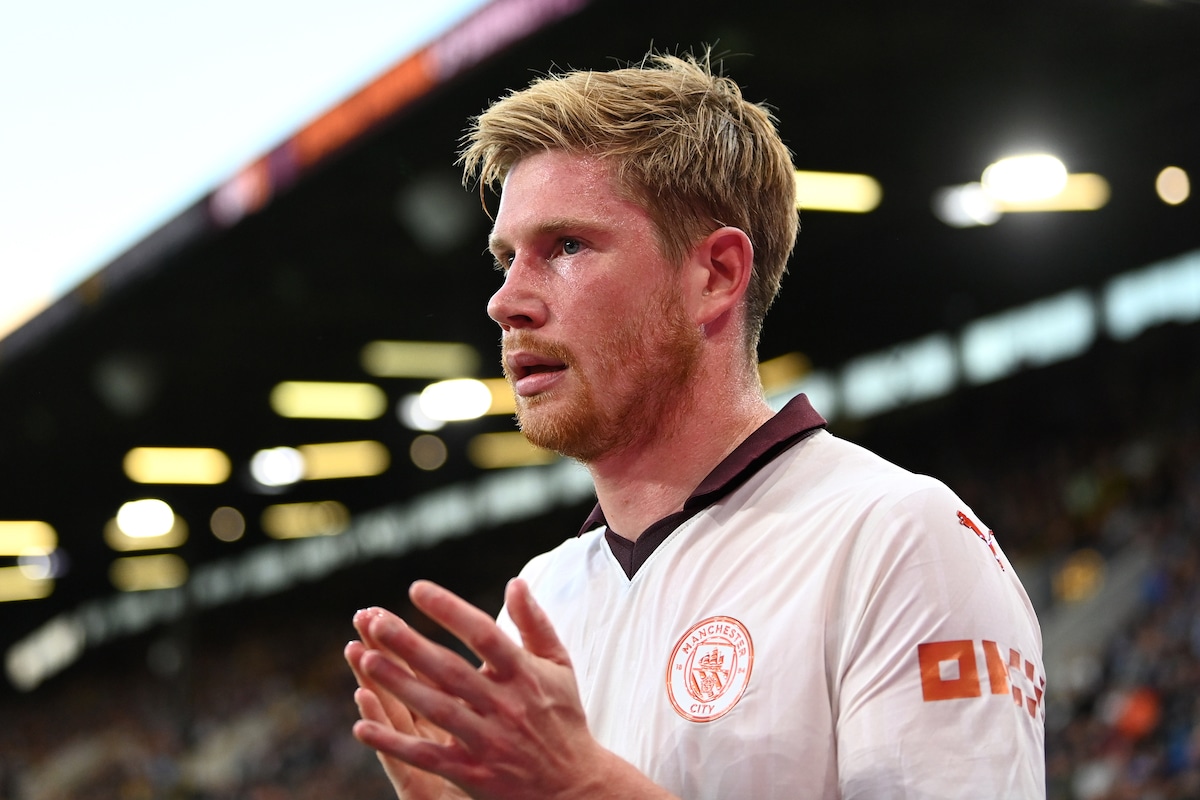 The Most Popular Premier League Players to Follow on Social Media in 2023
Apparently, being good at soccer helps your worldwide popularity on Instagram.
If you want to track the most popular Premier League players and dive deeper into the world of soccer social media, Instagram follower counts are the best way to do so.
Different platforms vary in popularity, but sports fans around the globe flock to Meta's flashier platform in the biggest numbers. Sorry, Facebook, but there's something alluring to soccer fans about Instagram's visual media-forward presentation. Instagram is almost always the biggest social media platform for the world's top athletes, and many of the most popular Premier League players continue to grow their followings, adding millions of new fans per year.
Here's a look at the leading players fans can follow on social media in 2023, using Instagram followers as of September 2023 to determine the order.
Virgil van Dijk: 14.7 million followers
Liverpool center-back Virgil van Dijk has had a wild 2023.
After captain Jordan Henderson packed his bags for the Saudi Pro League, van Dijk inherited his role as skipper. That moment of joy was brought down back to earth after the Dutch footballer earned a controversial red card and took further punishment for his shocked reaction.
Fans and media largely sided with their favorite Dutch footballer. His likability and talent have long fueled his popularity, both on social media and offline. The 32-year-old is a veteran at this point and has enjoyed a great deal of hype along the way. 
As Liverpool makes changes during each transfer window, van Dijk has had no problem stepping up as a reliable media presence to keep fans calm. Even as his abilities visibly decline, he's still a top Premier League defender. His 14.7 million Instagram followers won't be the ceiling of his social media popularity.
Instagram: @virgilvandijk
Twitter: @VirgilvDijk
TikTok: @virgilvandijk__official
Marcus Rashford: 16.5 million followers
Manchester United forward Marcus Rashford is, at just 25, already a mainstay on the team. He started his youth career there in 2005 and joined the club for his professional career 10 years later. While he has never quite lived up to the sky-high expectations created by his sterling youth career, he's always been massively popular.
Rashford's hype coming into the Premier League explains his enormous Instagram following. That and fans are hoping he will recover from a long list of injuries that have dragged down big chunks of the English soccer player's time on the pitch. His shoulders, back, and feet all had suffered various injuries by 2021.
Rashford suffered from chronic pain for two years, which helps explain the decline in performance, and surgeries may finally help him meet those early fan expectations. He's improving but not yet there during a frustrating 2023.
He performs well on the left side of the pitch. But when forced into the middle, he seems to lose a step. His many Instagram followers are relentlessly positive, though. His millions of well-wishers clearly want to see their healing hero succeed.
Instagram: @marcusrashford
Twitter: @MarcusRashford
TikTok: @marcusrashford
Facebook: MarcusRashford
Thiago Silva: 22.1 million followers
Thiago Silva is a Brazilian Chelsea star with a massive international following.
Fans are clamoring for the center-back to make his triumphant return to Brazil before he retires. But as the Daily Mail reported, the 38-year-old is uninterested in moving on from the Premier League just yet — in part because his kids don't want to move.
Instagram: @thiagosilva
Twitter: @tsilva3
TikTok: @thiagosilva
Facebook: thiagosilva
Gabriel Jesus: 22.6 million followers
Gabriel Jesus already had a solid Brazilian soccer career under his belt when the young striker moved to Manchester City in 2016. Four Premier League titles later, he's now with Chelsea.
His international popularity helps his follower count, thanks to feats on the world stage such as a Gold Medal finish in the 2016 Summer Olympics.
Instagram: @dejesusoficial
Twitter: @gabrieljesus9
TikTok: @gabriel9jesus
Facebook: gabrieljesus
Raphael Varane: 22.7 million followers
The higher we get on the list, the more Premier League players with support outside of the Premier League alone we see. 
Raphael Varane is no exception.
The speedy center-back is one of the most sought-after defensive stars in the world. For now, his global following will find him keeping Manchester United strong on the defensive end.
Instagram: @raphaelvarane
Twitter: @raphaelvarane
Facebook: raphaelvarane
Richarlison: 22.7 million followers
How does a 26-year-old amass 22.7 million followers on Instagram? Zooming out to look at the global soccer scene, being on the Brazilian national team seems to help quite a bit. The fiery striker Richarlison has made millions of international fans after first getting called up to play with his countrymen on the senior squad.
His home country's fans can enjoy his posts, but they'll have to wait until 2026 to see him don their colors again. For now, they'll see him with Tottenham Hotspur. And they may not like what they see, as the young international star hasn't yet reached his potential in the Premier League.
He has developed a reputation as a bit of a showboater. Still, that trait is a huge part of what endears him to fans on social media, if not in the English soccer press. The problem lately is that his injuries have dragged down his level of play, leaving him unable to back up his words on the pitch as much as he'd like.
On a competitive Tottenham roster, the recovering Richarlison rarely starts. If he improves soon, he'll likely get his shot, as the team is ailing with one-time superstar Harry Kane now off to the Bundesliga.  The Brazilian star's consolation prize — for now — will have to be that enormous social media following.
Instagram: @richarlison
Twitter: @richarlison97
TikTok: @richarlison
Facebook: richarlison9
Kevin De Bruyne: 24 million followers
Kevin De Bruyne, who captains Manchester City, is often considered an ideal soccer player. He's strong on both ends of the pitch, and at 32, the now-veteran midfielder seemingly hasn't lost a step.
Of course, that's only true when he's healthy. A lingering hamstring injury has dragged down his 2023 season.
Instagram: @kevindebruyne
Twitter: @KevinDeBruyne
TikTok: @kevindebruyne
Facebook: KevinDeBruyne
Philippe Coutinho: 24.8 million followers
Brazil native Philippe Coutinho gained his massive following by developing an incredible talent for long-range shots.
The Aston Villa midfielder is also a big presence on the Brazilian national team. At 31, though, he's increasingly a target for freeing up cash to bring in younger talent, so he may not be in the Premier League much longer.
Instagram: @phil.coutinho
Twitter: @Phil_Coutinho
Mohamed Salah: 62.2 million followers
Mohamed Salah, a 31-year-old veteran, captains the Egyptian national team. The rest of the time, though, the Liverpool forward plays in the Premier League.
His iconic, exuberant smile and big personality make him one of the most Insta-famous players in the league. Of course, that won't remain true if the massive bids from Saudi Arabia come to fruition and make him ineligible for subsequent editions of these rankings.
Instagram: @mosalah
Twitter: @MoSalah
Facebook: momosalah