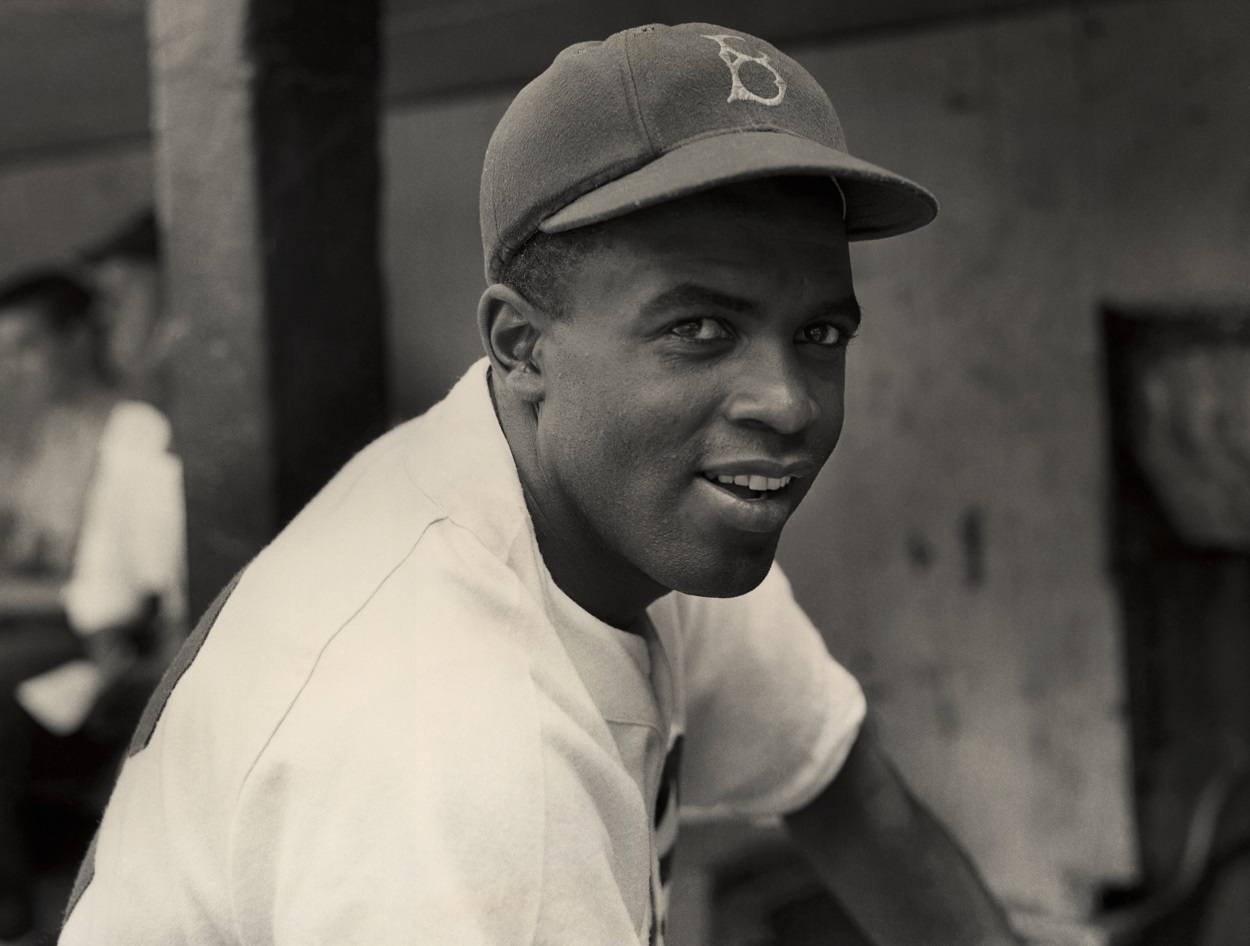 Most Tend to Forget Jackie Robinson Was Traded by the Brooklyn Dodgers
It's often forgotten that Jackie Robinson was traded by the Brooklyn Dodgers to the rival New York Giants.
Jackie Robinson's career with the Brooklyn Dodgers will be remembered for many reasons.
First and foremost, of course, is that Robinson was the first Black player in Major League Baseball's modern era, first suiting up for the Dodgers on April 15, 1947. He wasn't the only Black player to wear a Brooklyn uniform that season, but that's not our focus today.
Robinson was no novelty act. He was a damn fine ballplayer. During that '47 campaign, he hit .297 with 12 home runs, 48 runs batted in, and a league-high 29 stolen bases. Despite all the adversity and threats, Jackie won Rookie of the Year and finished fifth in the NL MVP voting, helping the Dodgers to the World Series. Brooklyn lost to the New York Yankees in seven games.
Robinson won that NL MVP trophy two years later, hitting .342 with 16 home runs, 124 runs batted in, and 37 stolen bases. The Dodgers again met the Yankees in the World Series, but the Yanks again came out on top. Robinson made the first of six consecutive appearances in the All-Star Game that year.
Jackie finally captured that elusive championship on his fifth try when Brooklyn bested New York in seven games in the 1955 World Series. The two teams played for the title a sixth time in a decade's time in 1956, with the Yankees emerging victorious. Robinson retired a few months later and was elected to the Hall of Fame in 1962. His famous No. 42 was retired across Major League Baseball in 1997.
Those are likely things you know. What some of you may not, however, is the Dodgers traded Robinson following the '56 season. And not to just any team. He was traded to yet another crosstown rival that followed them across the country and remains the Dodgers' biggest rival to this day. That's right. Jackie Robinson was traded to the Giants. But that's not the whole story.
The Dodgers traded Jackie Robinson to the Giants in 1956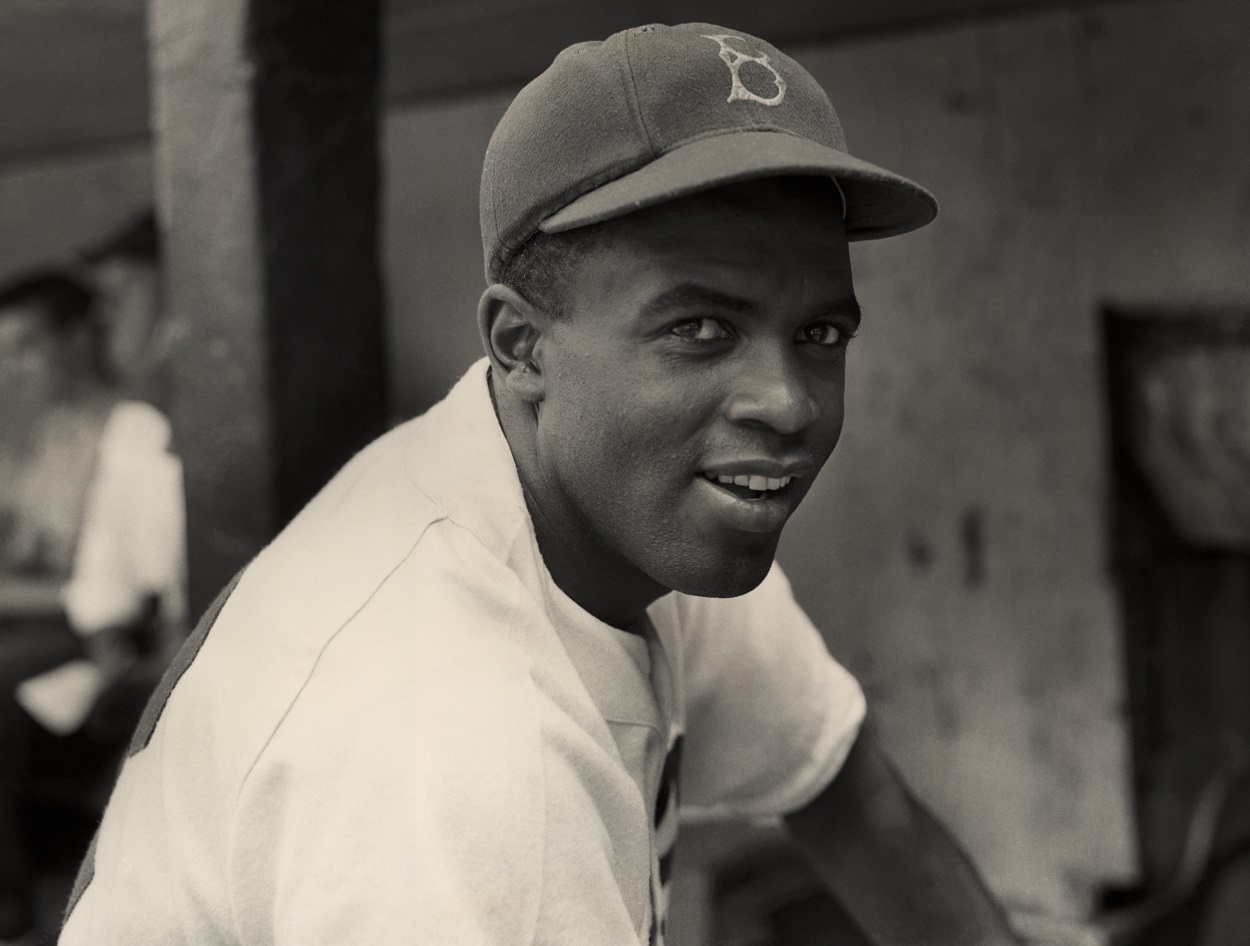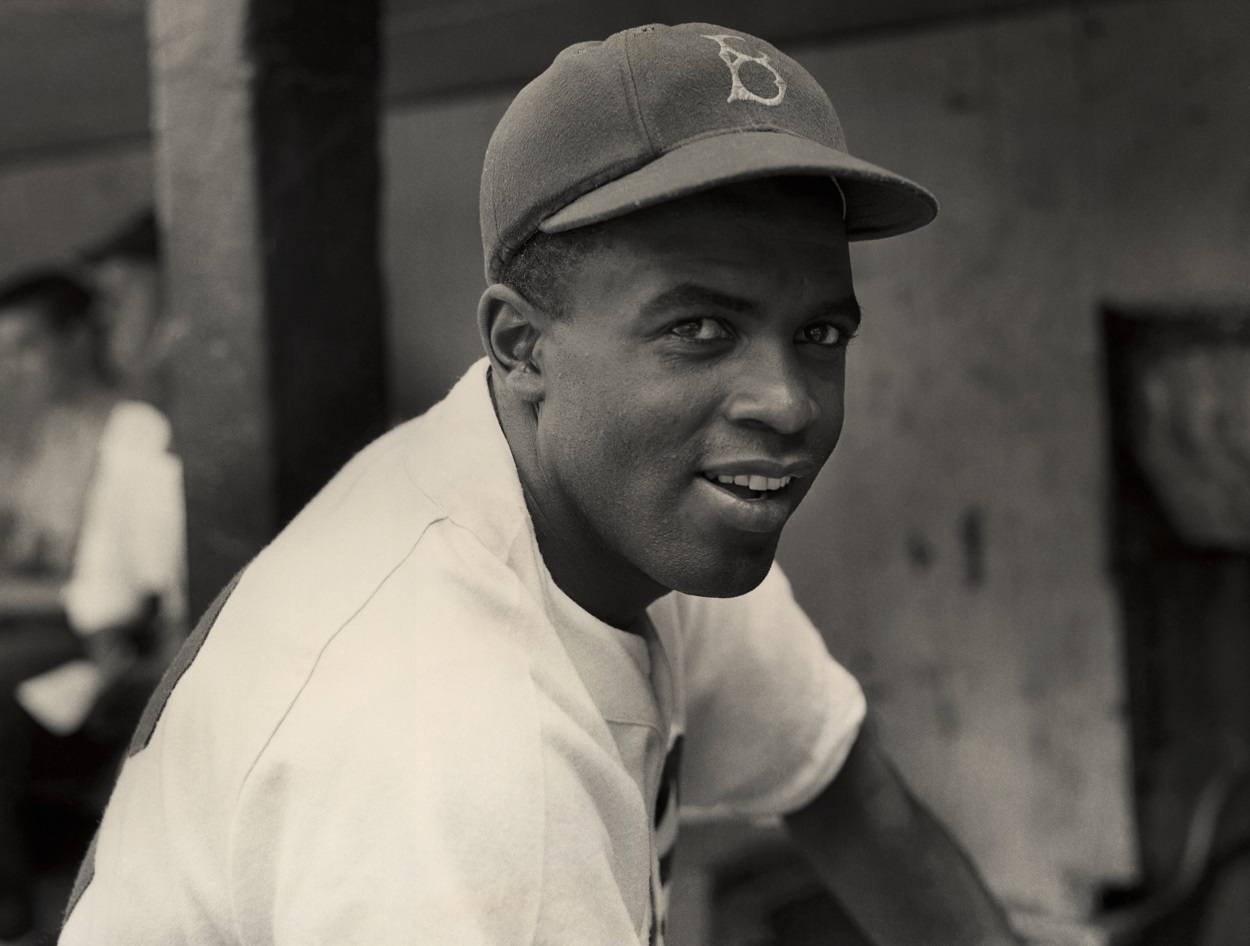 For those unaware, Robinson didn't get along with Dodgers owner Walter O'Malley, who first bought into the team in 1944. O'Malley, who Robinson called "viciously antagonistic" in his autobiography, took over controlling interest in 1950. At that point, he essentially forced Branch Rickey, the man who led the charge in bringing Robinson to the big leagues, out of the organization.
The two were able to co-exist for several years, but there was certainly no love lost between O'Malley and Robinson. O'Malley actually wanted to trade Robinson following Brooklyn's World Series win in 1955 but was talked out of it by Dodgers general manager Buzzie Bavasi. But a couple of months after Robinson struck out to end the 1956 Fall Classic, O'Malley sent him packing. At least he tried anyway.
On December 13, 1956, the Dodgers traded Jackie Robinson to the rival New York Giants for pitcher Dick Littlefield and $30,000 in cash. While Robinson's skills had diminished some, he still had something to offer, and the Giants were thrilled, even willing to restructure his contract. Willie Mays was said to have been ecstatic about playing alongside the civil rights pioneer.
But Robinson obviously never wore No. 42 for the Giants, instead opting to reject the deal and retire.
Robinson had already decided to quit baseball
Nobody knew, including the Dodgers or Giants organizations, that Jackie had already decided to quit baseball to become the Vice President of Personnel for the Chock full o'Nuts coffee company. And since he'd sold the exclusive rights to his retirement story to Look magazine years earlier, he couldn't say anything until the report was released.
One month and one day after being traded by the Dodgers, Robinson wrote a letter to Giants owner Horace Stoneham, informing him that he wouldn't be suiting up for the franchise. And he wrote said letter on Chock full o'Nuts stationery.
But in what could be disappointing to some Dodgers fans even now, it wasn't a malicious letter saying there was no way he would play for his longtime team's bitter rival. In true Robinson form, it was a classy message that included this line (h/t National Baseball Hall of Fame):
"I assure you that my retirement has nothing to do with my trade to your organization."

Jackie Robinson
Something tells me that had Robinson not decided to join the business world that he would have enjoyed trying to take down O'Malley. But chalk it up to yet another "what if" in the world of sports.
But seriously, try to imagine Jackie Robinson in a Giants uniform. It's weird, right?
Stats courtesy of Baseball Reference