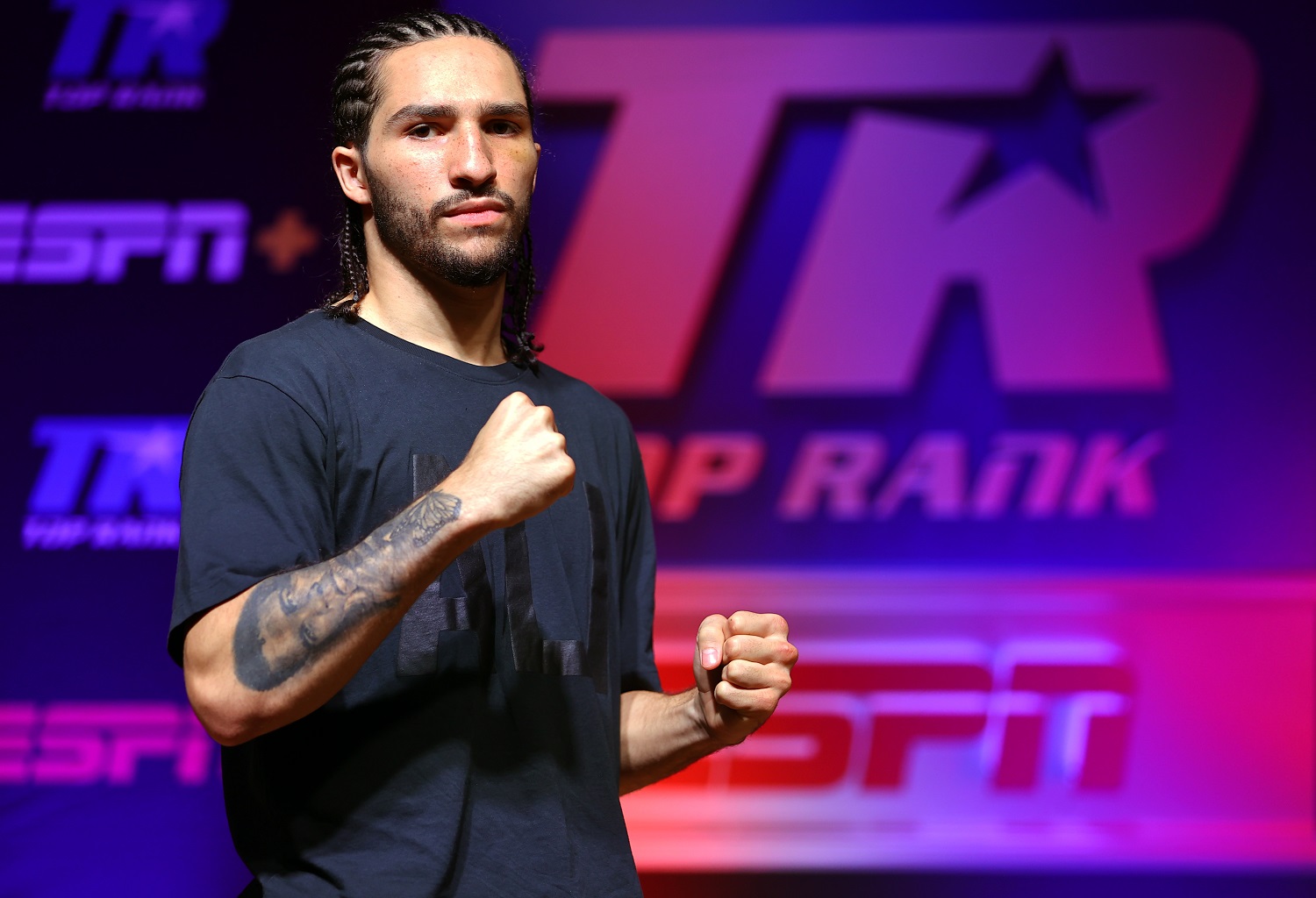 Muhammad Ali Wouldn't Let Grandson Nico Ali Walsh Walk Away From Boxing: 'I Kept Wanting Him to Tell Me to Quit'
Nico Ali Walsh, who is making his pro boxing debut, hoped as a young teen that grandfather Muhammad Ali would tell him to give up his boxing ambitions.
Boxer Nico Ali Walsh is pursuing success on a par with how Ken Griffey Jr. and Stephen Curry made the most from their bloodlines. The odds say his career is more likely to match the storylines of second-generation athletes Marvis Frazier and Gary Nicklaus.
Still, given what grandfather Muhammad Ali achieved inside and out of the boxing ring, it's hard not to root for him heading into his debut Saturday in Tulsa, Oklahoma.
How is Nico Ali Walsh related to boxing legend Muhammad Ali?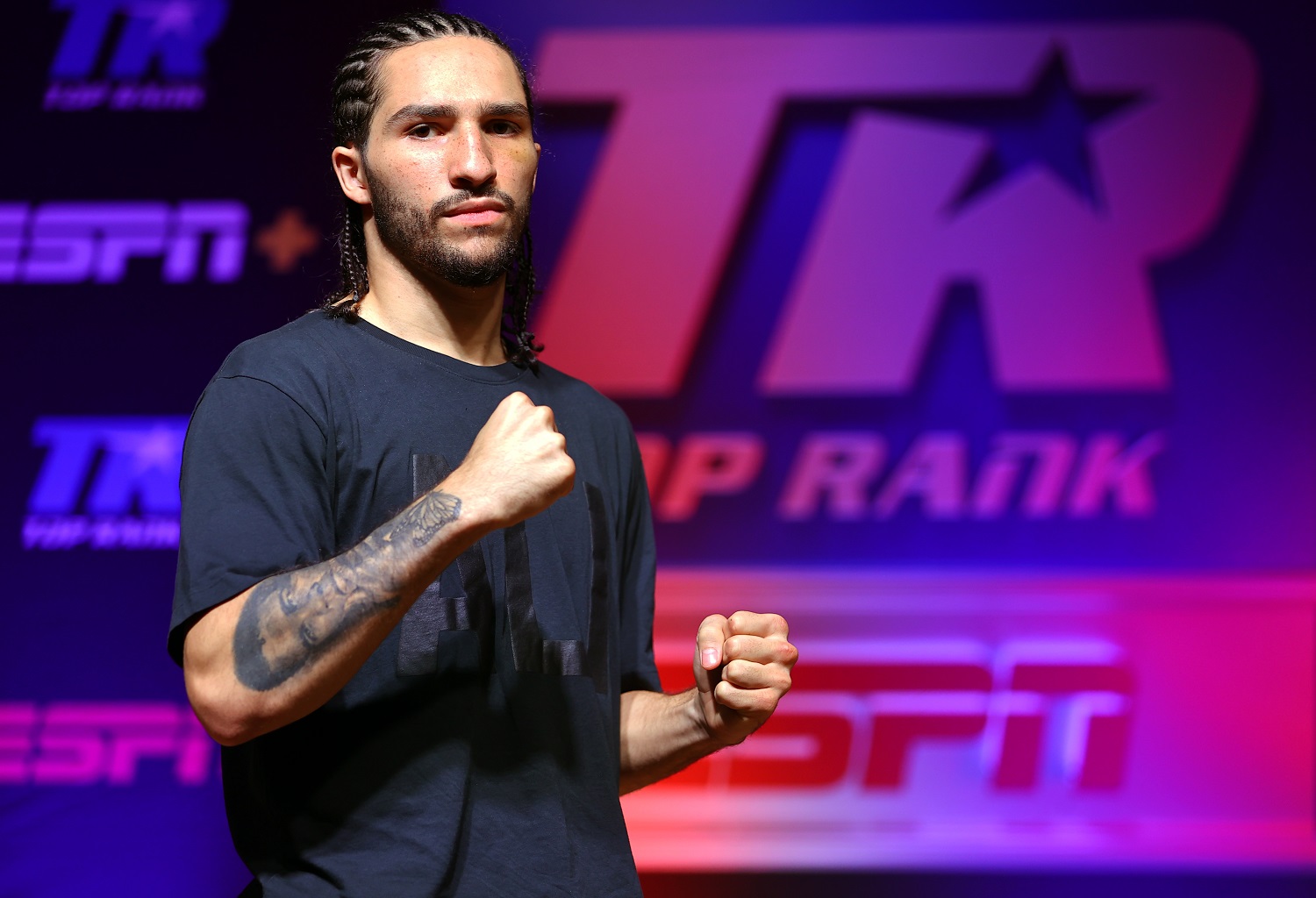 Muhammad Ali won the light heavyweight gold medal at the 1960 Rome Olympics and defeated Sonny Liston for the world heavyweight boxing championship less than four years later in his 20th professional fight. He twice reclaimed the title before retiring in 1981 with a 56-5 record. Along the way, he won memorable bouts against Joe Frazier and George Foreman.
Now, Nico Ali Walsh, born in Chicago and raised in Las Vegas, steps into the ring for his first pro fight 61 years after his grandfather's pro debut.
Ali Walsh is the son of Rasheda Ali, the daughter of Muhammad Ali's second wife. He is not the first person in the family to follow his grandfather into boxing. Laila Ali, his aunt, amassed a 24-0 record as a pro from 1999-2007, winning super middleweight and light heavyweight championships along the way.
Additionally, uncle Mike Joyce runs a boxing club in Chicago and manages fighters.
His grandfather's name offered Ali Walsh instant access to boxing. But he was destined to be known as the grandson of "The Greatest" regardless of his career choice.
"I've never been able to escape my grandfather, no matter what sport I played," he said, according to the New York Times. "I'm starting to embrace it. It's very hard to do, but you have to embrace the legacy, no matter what it is."
Muhammad Ali wouldn't let grandson Niko Ali Walsh walk away from boxing
Ali Walsh was a teenager at the time of his famous grandfather's death in 2016. He remembers the two of them watching training and sparring videos together. The youngster treasured the time. He saw up close the charming side of the retired fighter who captivated the world.
"Everyone who watched him saw his charisma, and he kept that same charisma even in his later years when it was harder for him to talk and harder for him to walk and do things," Ali Walsh told the paper. "You still felt that charisma and that personality. He never lost that. It was just fun. It was so much fun hanging out with him."
There came a time when Ali Walsh reached a crossroads as a young teen. He had already embraced boxing but didn't know if some other endeavor might make more sense for him. Ali Walsh's brother, Biaggio, plays football for UNLV.
"I would definitely not be boxing if I didn't get (Muhammad's) blessing, so to speak," Ali Walsh said, according to TMZ.com. "I asked him if I should be boxing … at the time, I wanted to quit boxing.
"It was getting a little tough, I was like 14. But he didn't let me quit. He kept pushing me to continue, continue, continue. And I kept wanting him to tell me to quit, so I could. But he didn't let me."
The first pro fight looks winnable
A 21-year-old middleweight with an undistinguished amateur background, Ali Walsh makes his pro boxing debut Saturday against Jordan Weeks on an ESPN+ card. Despite his novice status, Ali Walsh's bout in the co-main event.
Weeks is 4-1, but the loss was to by TKO in April to Ricardo Vasquez Becerril, who owned a 1-6-1 record at the time and has lost his two bouts since.
Joyce, his uncle, is managing Ali Walsh. Naturally, though, there's another connection to the great Muhammad Ali. That's because the young fighter signed with Bob Arum and Top Rank. Arum, now 89, first promoted a boxing card in March 1966. It featured Ali defending his heavyweight crown against George Chuvalo.
"Promoting Ali's grandson would be the last thing I would have thought about," Arum admitted.
Like Sportscasting on Facebook. Follow us on Twitter @sportscasting19.