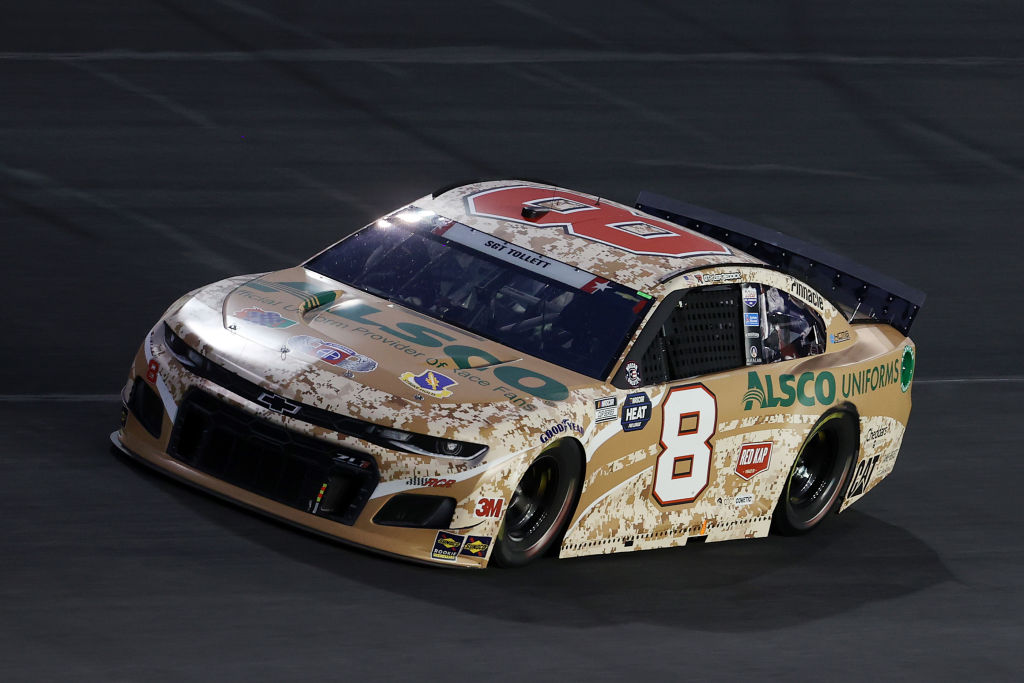 NASCAR Cup Series Rookie Tyler Reddick Grinding His Way Through Compressed Schedule
NASCAR Cup Series rookie Tyler Reddick is not only adjusting to racing full-time against NASCAR's best, but doing it twice a week due to the compressed schedule.
When NASCAR Cup Series rookie Tyler Reddick started the 2020 season, he understood the challenges he would face racing full-time against the best drivers in the business on a regular basis. Since NASCAR returned to action on May 17, Reddick, and the rest of the drivers, have had to endure a compressed schedule of racing twice a week, and the 24-year-old admits it's been a grind like he never could have imagined.
Tyler Reddick is a racing prodigy
If there ever was a racing prodigy, Tyler Reddick fits the description. He set all kinds of records as a youngster, including the youngest driver to qualify for the pole position at Eldora Speedway World 100, the youngest driver to win at the East Bay Winter Nationals, and the youngest winning driver in the Lucas Oil Late Model Dirt Series. He is also the youngest driver ever to qualify for a feature race in World of Outlaws sprint car racing.
After making his debut in the ARCA Racing Series in 2012, Reddick won his first career race in October at the NASCAR K&N Pro Series East at Rockingham Speedway. From 2013-16, Reddick won three races in the NASCAR Gander RV & Outdoors Truck Series. In 2017, he added the Xfinity Series to his schedule where he raced on a part-time basis.
After one win in 2017, Reddick switched to the Xfinity Series on a full-time basis in 2018 and made a statement to start the season winning at Daytona. The rookie remained steady throughout the season and won the season-ender at Homestead to capture his first Xfinity Series Championship. Not surprisingly, he also earned Rookie of the Year honors.
Amazingly, Reddick improved on his impressive rookie season by winning six races in 2019 on the Xfinity Series. He also split time with the NASCAR Cup Series. At the conclusion of the Xfinity Series season, in which he won his second consecutive championship, it was announced Reddick would race full-time with the Cup Series in 2020.
Reddick earns full-time ride in 2020 Cup Series
In Tyler Reddick's first season of the NASCAR Cup Series, he's had more than his share of ups and downs. He opened the season with a disappointing 28th-place finish at Daytona. Reddick has only struggled one other time during the short 2020 season, a 33rd-place finish at Phoenix.
Besides those two races, the rookie has consistently finished 18th or better in each race. In his last three races, since the return of NASCAR on May 17, Reddick has shown signs of his top-level talent finishing with a pair of top 10s, including 7th at the Real Heroes 400 at Darlington, and 8th at the Coca-Cola 600 on Sunday in Charlotte. 
For the season, Reddick currently stands in 16th position with 162 points. 
Tyler Reddick admits challenges since NASCAR's return
While the NASCAR Cup Series is challenging enough competing against veteran drivers like Kyle Busch, Denny Hamlin, and Joey Logano, Reddick said the 2020 season has presented its own set of challenges from the compressed schedule, to no fans in the stands, and of course, social distancing. He said all of it combined has had a cumulative effect.
"Once we get going, it's kind of business as usual," the Richard Childress Racing driver told Fox News Autos. "The biggest challenge is you normally have two or three days to really amp yourself up and get ready to go— being there at the race track, seeing fans, practicing, qualifying, watching the other [Xfinity and Truck Series] races."
Reddick said drivers and crews were initially excited to return to racing on May 17, but since the opening green flag at Darlington, the reality of racing twice a week has taken a toll on him both physically and mentally. 
"It's been really hard to convince my body that we're racing as often as we are. It's been different just showing up to the race track and sitting in isolation for hours before you hop in a car. Again, not really interacting with anybody."
Reddick's NASCAR Cup Series rookie season will undoubtedly be a memorable one for all the obvious reasons mentioned. It would be much more memorable if he could find his way into the winner's circle. It would also make that weekly grind a little more bearable.