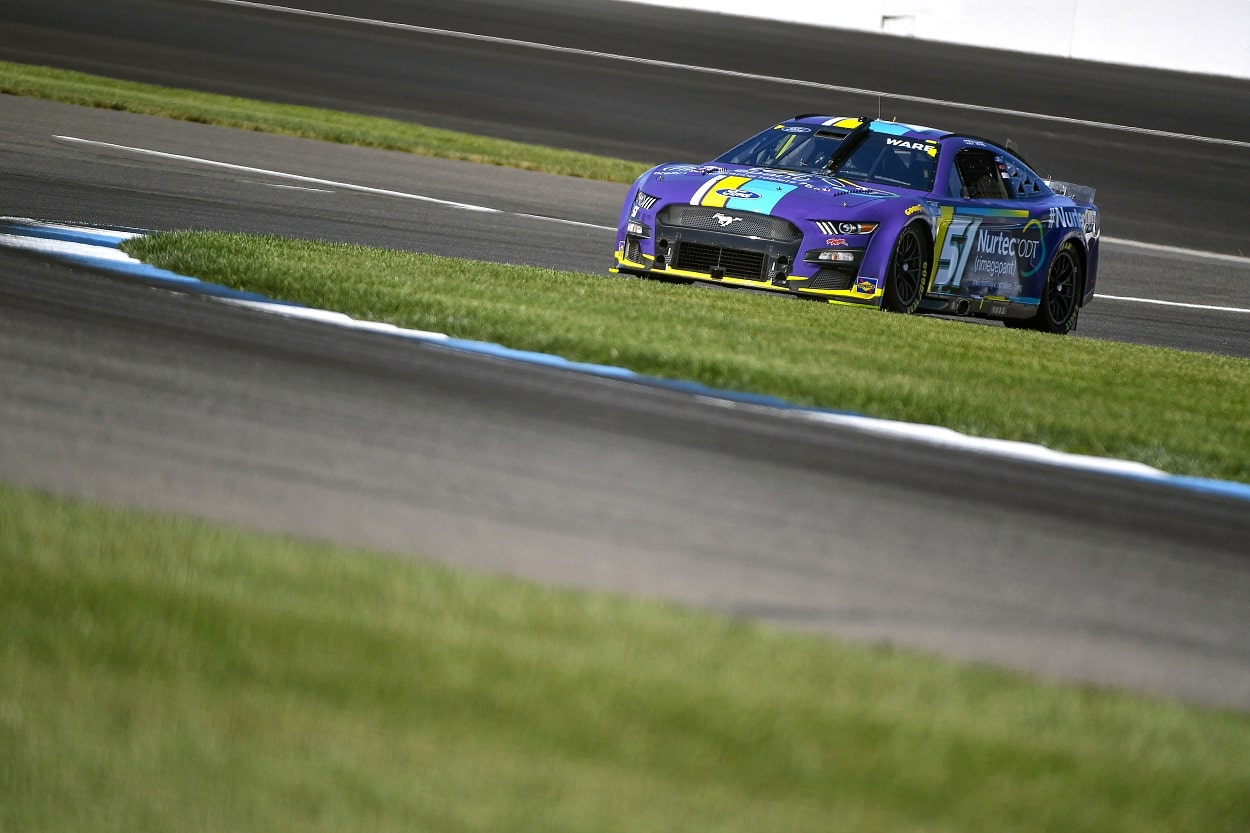 NASCAR Dodged a Bullet (This Time) In a Bizarre Scene at Indianapolis Motor Speedway
NASCAR dodged a bullet when a pop-up tent rolled onto the track at Indianapolis Motor Speedway.
NASCAR Cup Series driver Cody Ware can joke about it now – and he has.
"Tents don't like me," Ware tweeted in response to a post from fellow driver Josh Bilicki that featured a cellphone video of a tent taking flight from the infield and tumbling onto the race course at Indianapolis Motor Speedway Sunday during the Verizon 200.
Driving the No. 51 Ford for family-owned Rick Ware Racing, Ware avoided the tent as the field was slowed for the race's first caution at the end of Stage 1. Bilicki called Ware dodging the flying object "the move of the race."
Ware ended up with a 24th-place finish on Indy's road course, while the pop-up tent became its own story before it was corralled during the caution.
As for Ware, he called the whole thing "a wild day." Of course, it was all of that, but it could have been so much more — and so much worse.
Wayward tent caused no harm — this time
Sunday's race was hardly the first to take place under blustery conditions. The brisk winds at The Brickyard caused the pop-up tent – a square canvas top connected to four poles – to become unmoored from the ground. 
It began its journey in the infield before tumbling, flying, sliding, and rolling its way to the exit of Turn 1 on Indy's road course before it was eventually brought under control.
Tents like it are familiar at every race track in virtually every motorsport series. At go-kart races, karts are serviced under them. From F1 to NASCAR to IndyCar and beyond, gatherings center around them because that's usually where the food and drinks are found.
Luckily, they don't always take flight and force drivers to take evasive action while on the track.
Cody Ware dodged a tent — NASCAR dodged a bullet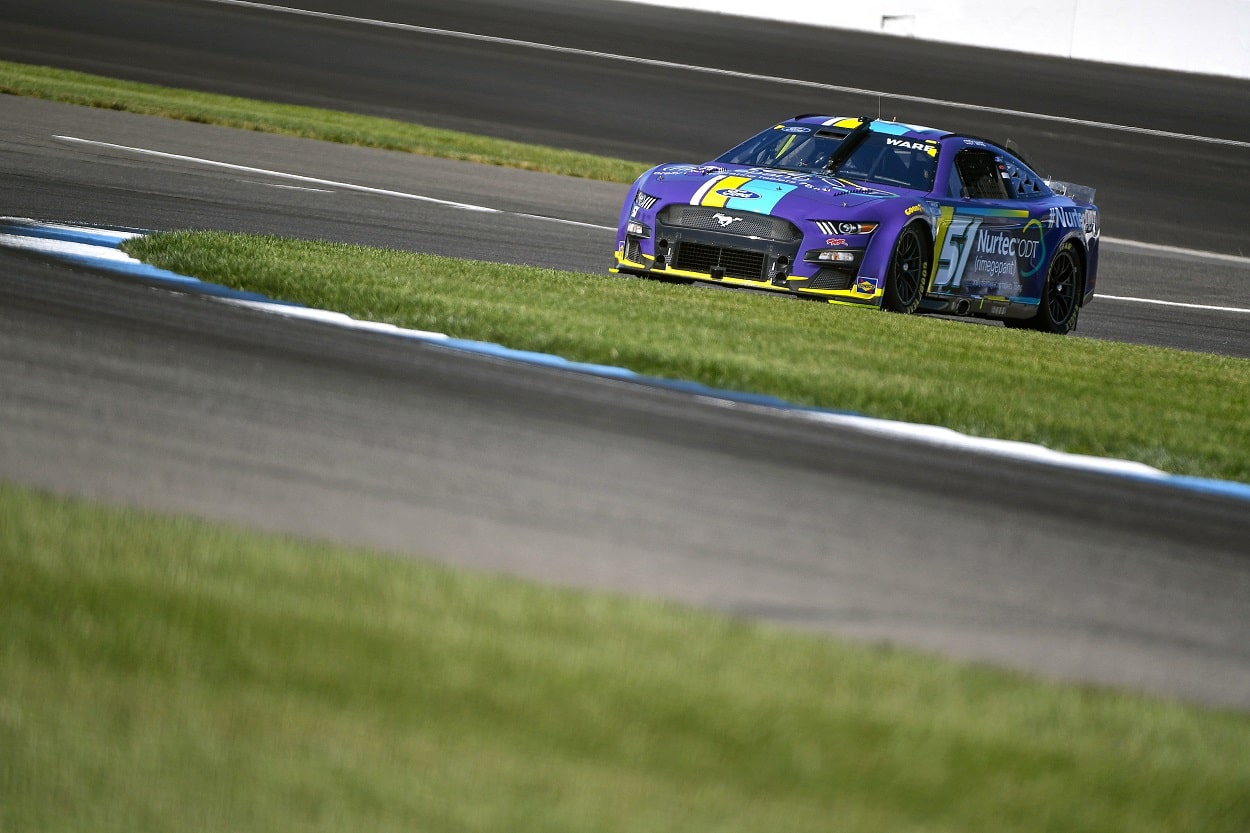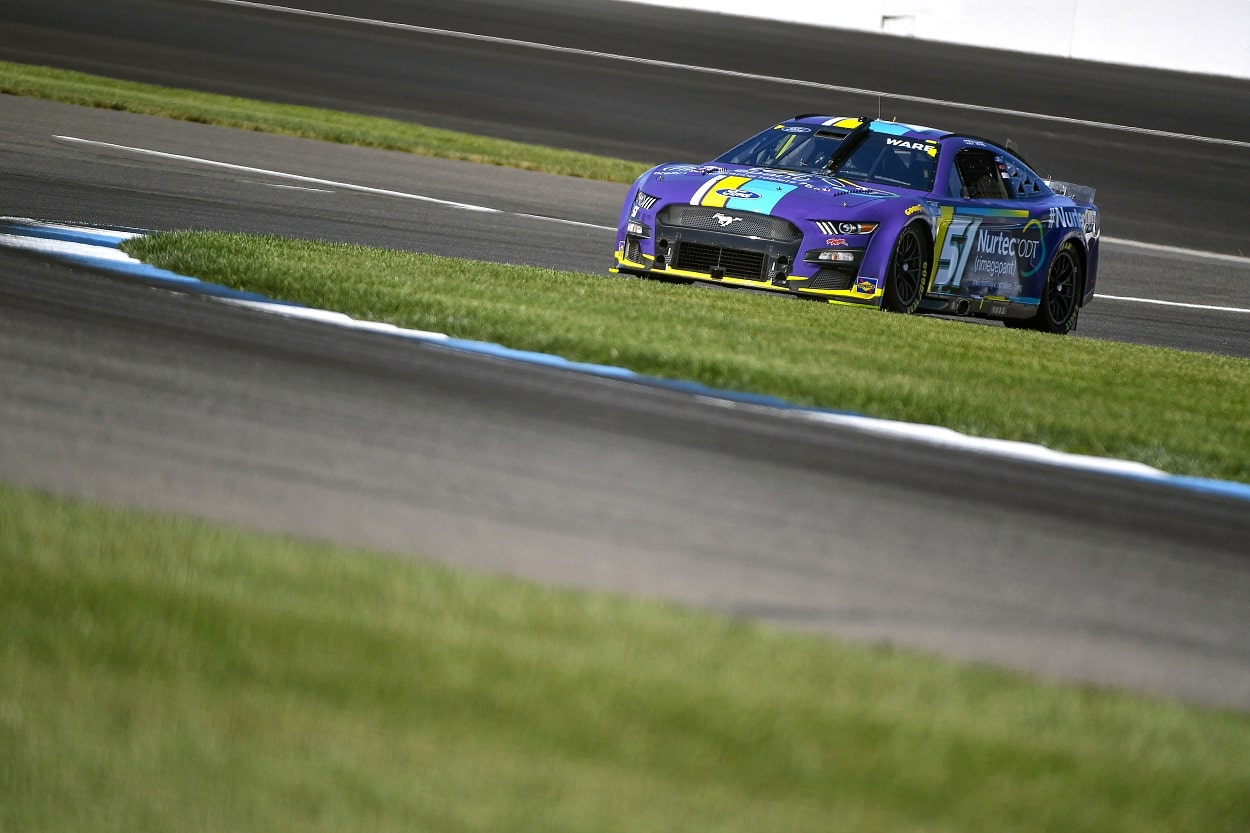 NASCAR got lucky on several fronts as it looks back on what could have been a disastrous situation.
First, the race itself was a road race, so speeds were not close to those of the superspeedways like Talladega and Daytona or even the intermediate tracks like Michigan or Texas. 
The Indianapolis road course layout includes The Brickyard's long frontstretch, so drivers can gain quite a bit of momentum into Turn 1 under green, as was demonstrated repeatedly during the Verizon 200.
Second, the race was under caution between Stages 1 and 2, so Ware was on a Sunday drive when the tent came flying at him.
Had the race been under green – even on the Indy road course – the tent could have caused severe mayhem. Drivers went four- and five-wide into Turn 1 all day on restarts, resulting in quite a bit of chaos on its own. Throwing a wayward tent into the mix at race speeds would have undoubtedly ended badly.
At an oval at race speeds — imagine it at over 200 mph at a restrictor-plate race — it could have ended tragically.
Race fans are used to seeing trash fly onto the track. Hot dog wrappers and random pieces of paper have been the bane of drivers when they stick to grilles causing cars to overheat.
But a 10'x10′ tent is bound to interrupt more than airflow.
Luckily, NASCAR didn't find out just how much.
All stats courtesy of Racing Reference
Like Sportscasting on Facebook. Follow us on Twitter @sportscasting19 and subscribe to our YouTube channel.