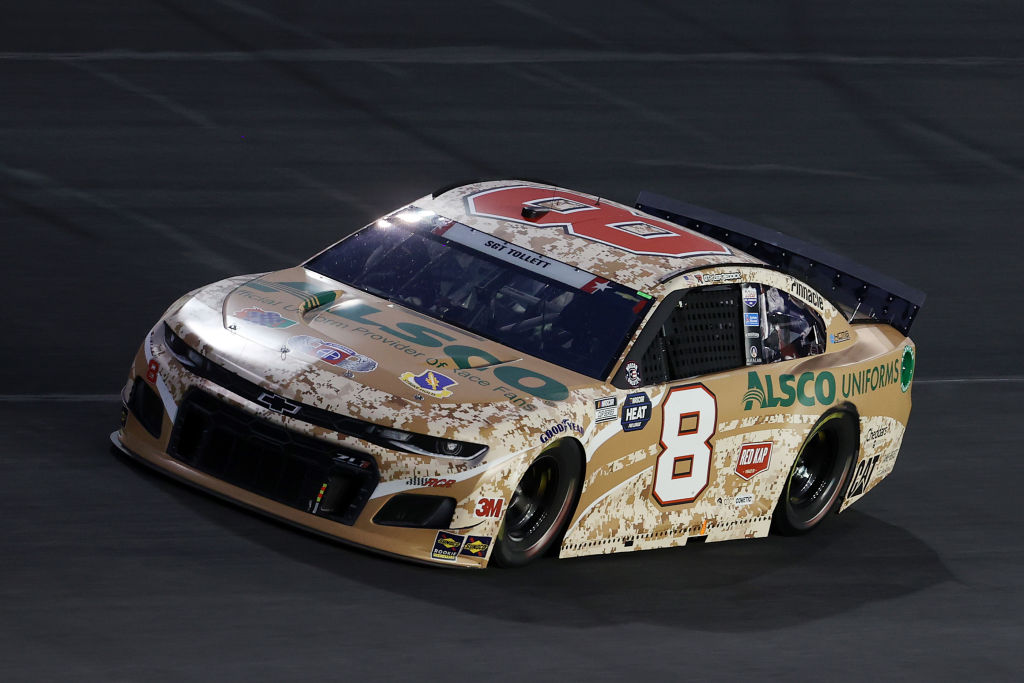 NASCAR Driver Tyler Reddick Shuts Down President on Twitter
NASCAR rookie driver Tyler Reddick has never backed down from a challenge on the race track. Now he's not backing down from the President in showing his support for Bubba Wallace.
NASCAR has made it abundantly clear in recent weeks they support Bubba Wallace, the lone Black Cup Series driver, and have gone so far to show their unwavering support by implementing Wallace's recommendation to remove confederate flags from any NASCAR events. Today, President Trump offered a delayed response on Twitter to the flag removal and the noose incident in Wallace's stall, and NASCAR rookie driver Tyler Reddick countered with the perfect response.
Tyler Reddick destined for greatness in NASCAR
Tyler Reddick is the definition of racing prodigy. He set all kinds of records as a youngster, including the youngest driver to qualify for the pole at Eldora Speedway World 100, the youngest driver to win at the East Bay Winter Nationals, and the youngest winning driver in the Lucas Oil Late Model Dirt Series. He is also the youngest driver to qualify for a feature race in World of Outlaws sprint car racing.
From 2013-16, Reddick won three races in the NASCAR Gander RV & Outdoors Truck Series, and in 2017, he added the Xfinity Series to his schedule on a part-time basis. After one win in 2017, Reddick switched to the Xfinity Series on a full-time basis in 2018. He won multiple races and more impressively, won his first Xfinity Series Championship and earned Rookie of the Year honors.
In 2019, Tyler Reddick split time between the Xfinity Series and Cup Series. With Xfinity, he won six times and captured his second consecutive championship. In 2020, Reddick has raced the Cup Series full time. In 16 events, he has four top-10 finishes including an eighth-place finish in Indianapolis at the Brickyard 400 over the weekend. He currently stands in 18th position.
Reddick and fellow NASCAR competitors have supported Wallace
Since the return of NASCAR from the pandemic hiatus, the organization and its drivers have presented a unified voice standing behind Bubba Wallace. NASCAR has surprised many both inside and outside the racing community by its progressive stance on racial issues since the death of George Floyd. 
Wallace has been the frontman on much of the NASCAR messaging, but drivers like Jimmie Johnson, Chase Elliott, Tyler Reddick, and countless others have joined together in creating videos as well as posting messages of support on their social media accounts. 
A month ago during pre-race for the Folds of Honor QuikTrip 500, NASCAR President Steve Phelps delivered a message to the drivers and a national television audience saying, "Our country is in pain, and people are justifiably angry, demanding to be heard. The black community and all people of color have suffered in our country, and it has taken far too long for us to hear their demands for change. Our sport must do better."
That same day, many of the drivers simultaneously posted a video to their accounts that delivered a powerful message on racial injustice and police brutality.
Tyler Reddick shuts down President Trump in tweet 
On Monday, more than two weeks after a noose-like rope was discovered in Wallace's garage, President Trump tweeted out accusations that Wallace lied about the noose in his garage calling it "just another HOAX," and requesting an apology. 
NASCAR rookie driver Tyler Reddick, who has been outspoken in the racial inequality conversation not only participating in the video but also posting supportive messages for Wallace, responded directly to the President's tweet. 
"We don't need an apology. We did what was right and we will do just fine without your support," the 24-year-old wrote. Tyler Reddick's tweet was later deleted but not before it was seen publicly and delivered a poignant message that no one—not even the President—will intimidate Wallace or anybody in the NASCAR family from standing up for what is right.
With regard to the President's comments on NASCAR's television ratings, according to FOX Sports, NASCAR viewership on Fox networks is up eight percent since returning from its pandemic hiatus on May 17.