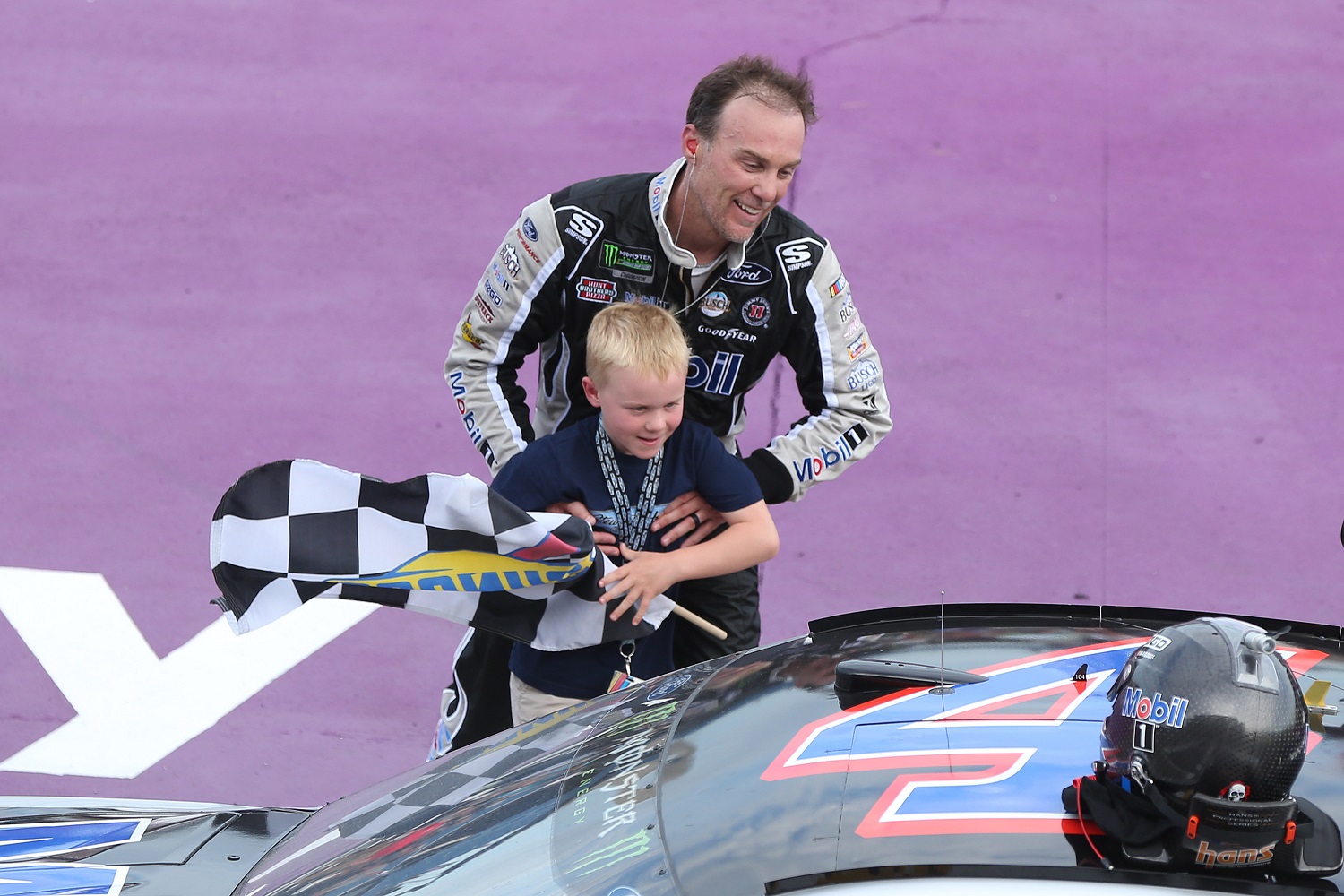 NASCAR Great Kevin Harvick Built an Augusta Replica in His Yard With His Son in Mind
NASCAR star Kevin Harvick built a replica of the 12th hole at Augusta National, site of The Masters, behind his home.
If not for the fact that he's already carved out a NASCAR Hall of Fame career, there's not much doubt that Kevin Harvick would give professional golf a whirl with a goal of playing in The Masters Tournament. How else do you explain the replica of the 12th hole at Augusta National Golf Club behind his house?
The man known as "Happy Harvick" could just as easily be Happy Gilmore.
Kevin Harvick is among the generation's top NASCAR drivers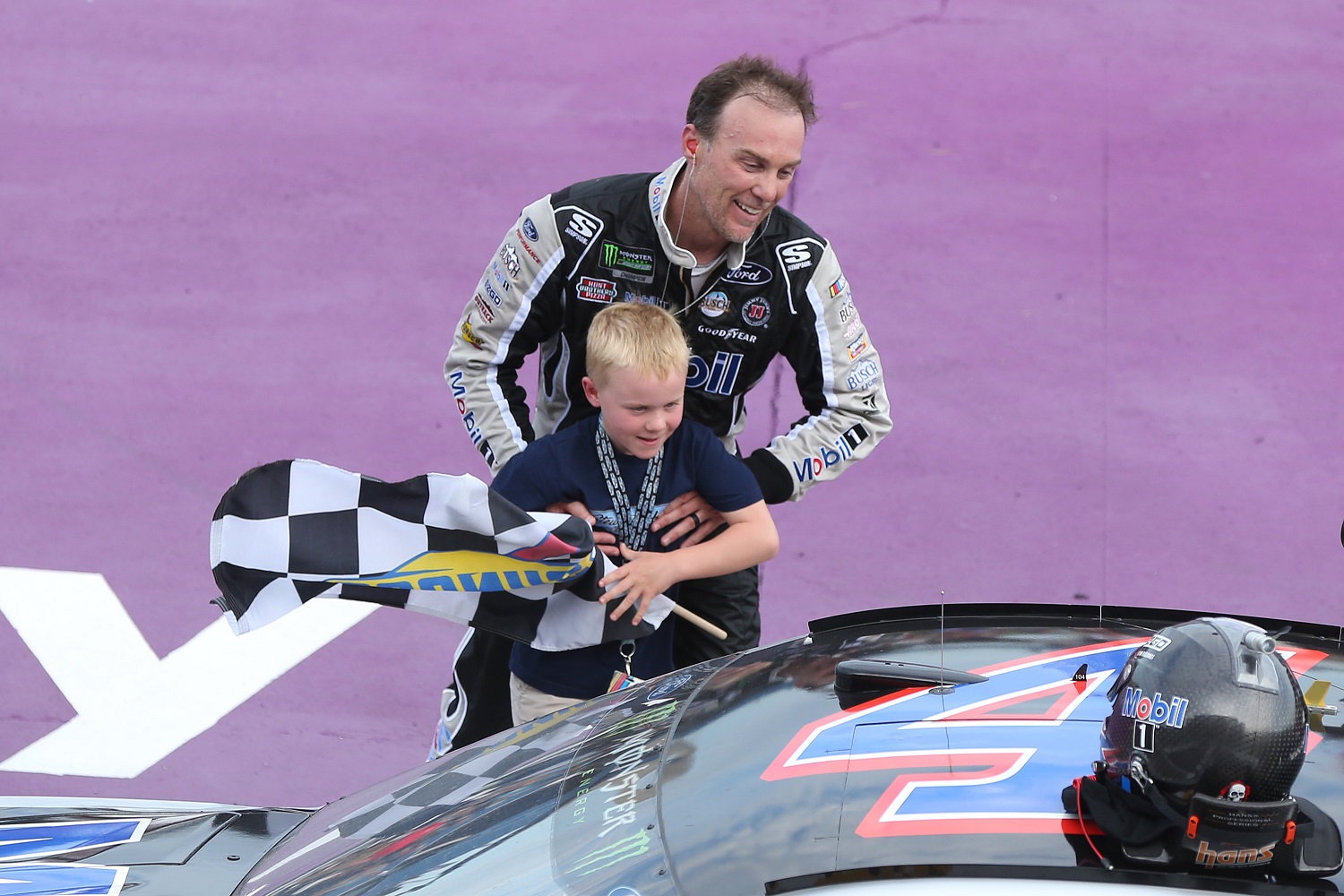 Kevin Harvick has yet to lock down his first victory of the young season on the NASCAR Cup Series circuit, but checkered flags are inevitable for him. Harvick has won 58 times in NASCAR's top series, including 47 times since 2010.
Harvick won the Xfinity season championships in 2001 and '06 while also driving full-time in the Cup Series, which he won in a magic 2014 season. He seemingly had the 2020 championship within reach after nine race victories, but Harvick inexplicably missed the final four because of disastrous showings in the third round of the playoff.
With a total of 119 victories in the three major NASCAR Series, trailing just Richard Petty and Kyle Busch, Harvick, 45, is on his way to enshrinement in the sport's hall of fame. Winning the 2007 Daytona 500, NASCAR's version of The Masters or football's Super Bowl, is the cherry on top of his credentials.
NASCAR great Kevin Harvick built an Augusta replica
Kevin Harvick is a golf fan. The replica of Augusta National's 12th hole behind his home is a dead giveaway. Harvick is an enthusiastic recreational golfer and has even played at Augusta, the site of The Masters. That round of golf was the inspiration for the special addition to his property in Charlotte, North Carolina, that he and son Keelan use frequently.
"We had a corner of the yard that I convinced my wife was never going to grow grass, and we needed to utilize it," Harvick explained to USA Today. "And we convinced her that it would be a good spot for Keelan and I to hang out and hit golf balls, so it worked out."
What Harvick did was to work with contractors to build a three-quarter replica of the 12th hole at Augusta. Since growing grass would have posed a challenge, they used synthetic turf. However, the creek was already in place.
"If you're just standing back with a quick glance, it definitely looks the same," Harvick said.
Whether it's hitting balls in the yard or going to a local course to play 18, golf is a good change of pace from Harvick's day job of constant split-second decisions to avoid disasters at 180 mph.
"It's so different than what I do on a daily basis from the grind of racing a car, and everything's loud and noisy and there's people all around you," he said. "You go to the golf course, and it's quiet and there's nobody around and you can just relax."
This could launch a career for the Harvicks' son
Numerous NASCAR racers are second- or third-generation drivers. Son Keelan turns 9 this summer, and Kevin Harvick and wife DeLana aren't eager to see him embrace racing as a career. They'd prefer Keelan to be the family's first winner at The Masters rather than the second to triumph at Daytona.
"She's pretty excited because she wants Keelan to play golf and not drive cars," Harvick told Golfweek.
"We'll play nine holes, and I will let him tee off the tee box.  Then, I'll throw him out of the cart, give him his 7-iron and tell him to hit it to the green.  He'll hit it all the way up there and putt it out," Harvick said.
Like Sportscasting on Facebook. Follow us on Twitter @sportscasting19.