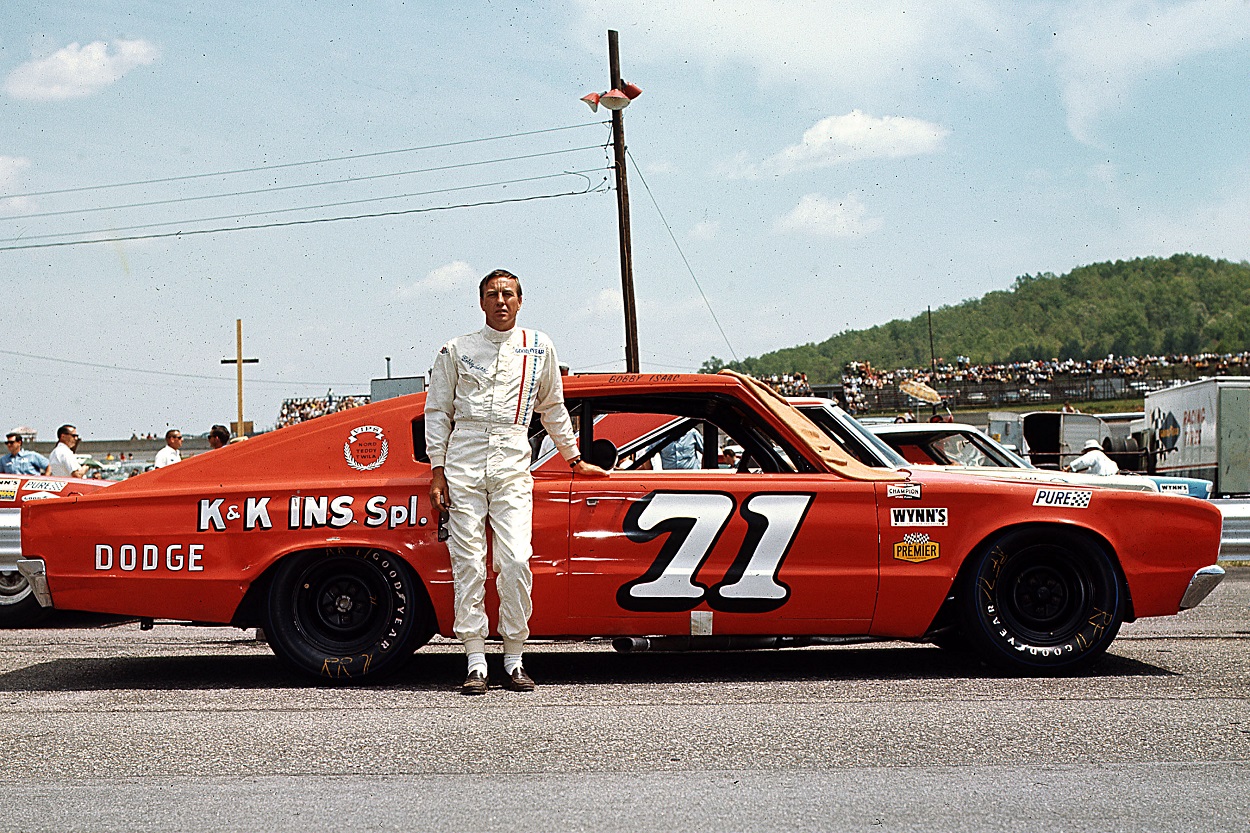 NASCAR Hall of Famer Bobby Isaac Tragically Passed Away Almost Exactly Four Years After 'a Voice' Told Him to Quit a Race at Talladega in Which a Fellow Driver Was Killed
Almost four years to the day after quitting a race at Talladega in which a driver was killed, Bobby Isaac quit another race and died hours later.
NASCAR Hall of Famer Bobby Isaac was easily one of the best drivers of his era, once winning 36 races in a five-year span (he won 37 total for his career). But on a bizarre day in August 1973 at famed Talladega Superspeedway, which was then called Alabama International Motor Speedway (we're just going to go with Talladega here to make things easier), Isaac just quit. Midway through the Talladega 500, he exited his car and just walked off the track, never to compete on a full-time basis on the Cup Series again before his tragic death four years later.
But there's certainly more to the story as his famous exit has long been tied to another tragic death, that of Larry Smith, who died earlier in that same race. And, of course, there was "the voice."
Larry Smith died following a single-car wreck on lap 14 of the 1973 Talladega 500
On August 12, 1973, Bobby Isaac and Larry Smith were two of the 50 drivers to start the Talladega 500, a race that would set a number of track records, including the number of caution laps (52), the number of drivers to lead a race (15), and the number of lead changes (64).
Sadly, however, it was also the first race at Talladega to include a fatal crash as 1972 NASCAR Rookie of the Year Larry Smith hit the first-turn retaining wall at 180 miles per hour on lap 14, causing massive head injuries. He was immediately taken to the infield hospital and pronounced dead on arrival.
Bobby Isaac had no knowledge of Larry Smith's death when he exited his car at the Talladega 500
While Larry Smith's death was announced to those listening to the radio broadcast of the 1973 Talladega 500 on lap 51, the news must not have been relayed to the other drivers. But we'll get back to that in just a moment.
On lap 90, seemingly out of nowhere, Bobby Isaac hit pit road, got out of his No. 15 Ford, and walked off as Coo Coo Marlin stepped in and took over, finishing 13th. So where did Bobby Isaac go? Apparently to the telephone to call his wife, Patsy, to tell her what had happened on the track. Here's how she described what she was told when Isaac was inducted into the NASCAR Hall of Fame in 2016 (h/t NBC Sports).
"As soon as he got out of the car and was able to get to a telephone, because we didn't have cell phones then, he called me and repeated to me exactly what had happened to him in the car.

"He said a voice told him that he needed to get out of the car, and so he radioed to Bud Moore. He said, 'Find somebody to fill in the car. I've got to get out.'

"I don't know what that experience was.  I don't know if he felt it was an intuition or if it was actually a verbal voice. I know that it impacted him enough that he was not going to stay in the race car."

Patsy Isaac
In the years between the 1973 Talladega 500 and Isaac's Hall of Fame induction, the story of what happened that day had been told in so many different ways and became somewhat of a NASCAR urban legend. So Patty Isaac likely disappointed some folks when she finally revealed the truth about what had happened.
She went on to say that her husband's decision that day had nothing to do with the fact that Larry Smith had been killed earlier in the race, which was part of the urban legend as Talladega is famously believed by some to be haunted. In fact, what often got lost in all of that was Bobby Isaac himself later telling reporters he "didn't know about Smith at that time" and that he just "decided to quit and that was that."
Bobby Isaac tragically passed away almost exactly four years later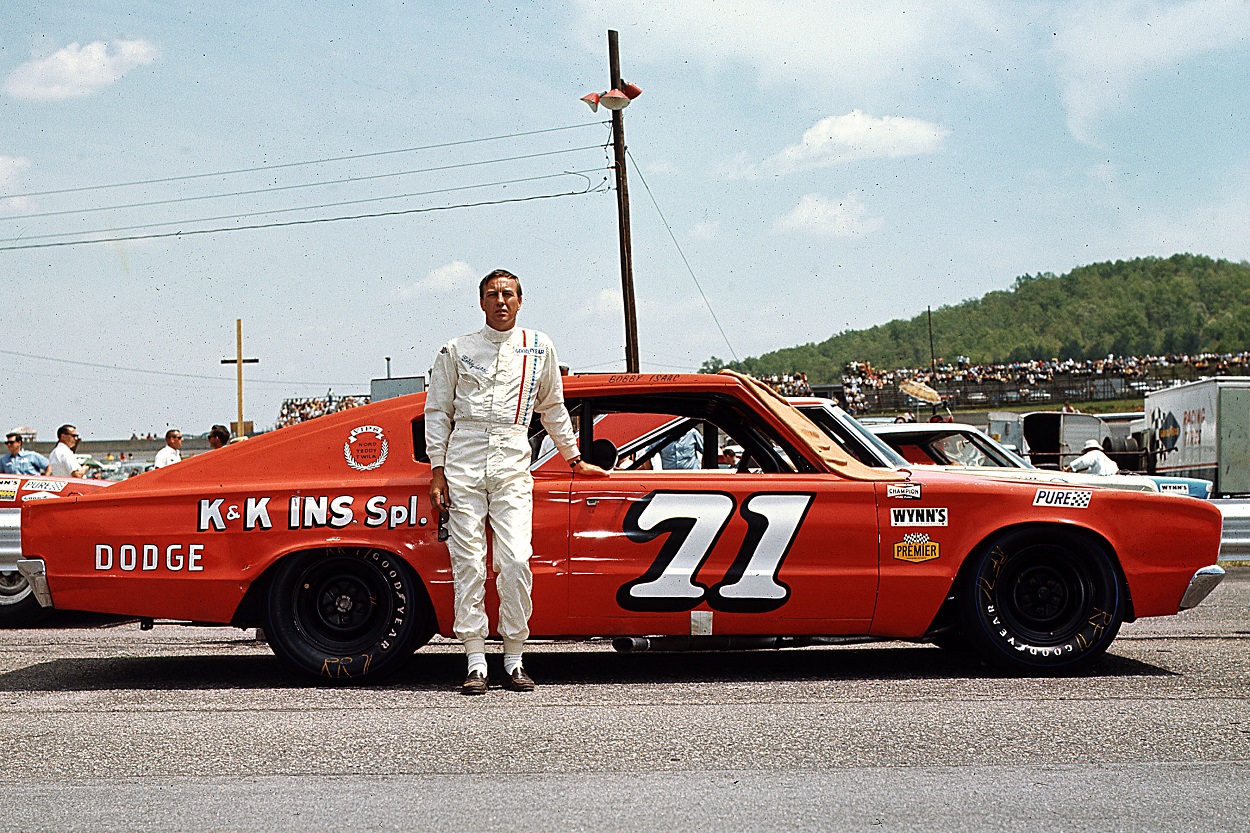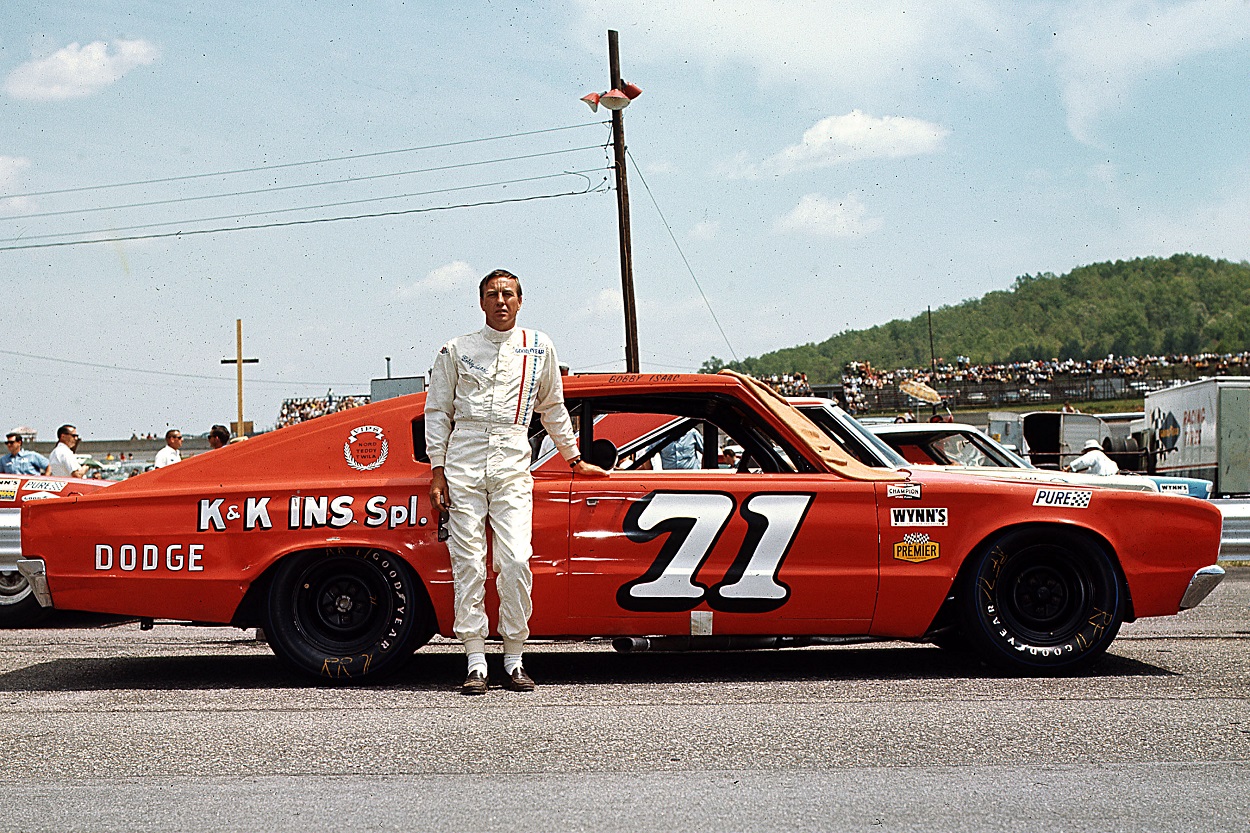 Following his exit from the Talladega 500, Bobby Isaac didn't start another race on the NASCAR Cup Series in 1973 but did run 19 races over the next three years, earning seven top-10 finishes, one of which came at Talladega, where he finished eighth in 1974.
On August 13, 1977, four years and one day after his abrupt exit, Isaac was running in NASCAR's late-model Winston 200 at Hickory Motor Speedway and was running fourth when it seemed as if history was repeating itself as he drove to pit road and called for a relief driver. But the circumstances were much different as he collapsed after exiting the car due to heat exhaustion.
He was transported to a nearby hospital and revived but at 12:45 a.m. on the morning of August 14, he suffered a heart attack and passed away.
Bobby Isaac was just 45 years old at the time of his death.
Stats courtesy of Racing Reference