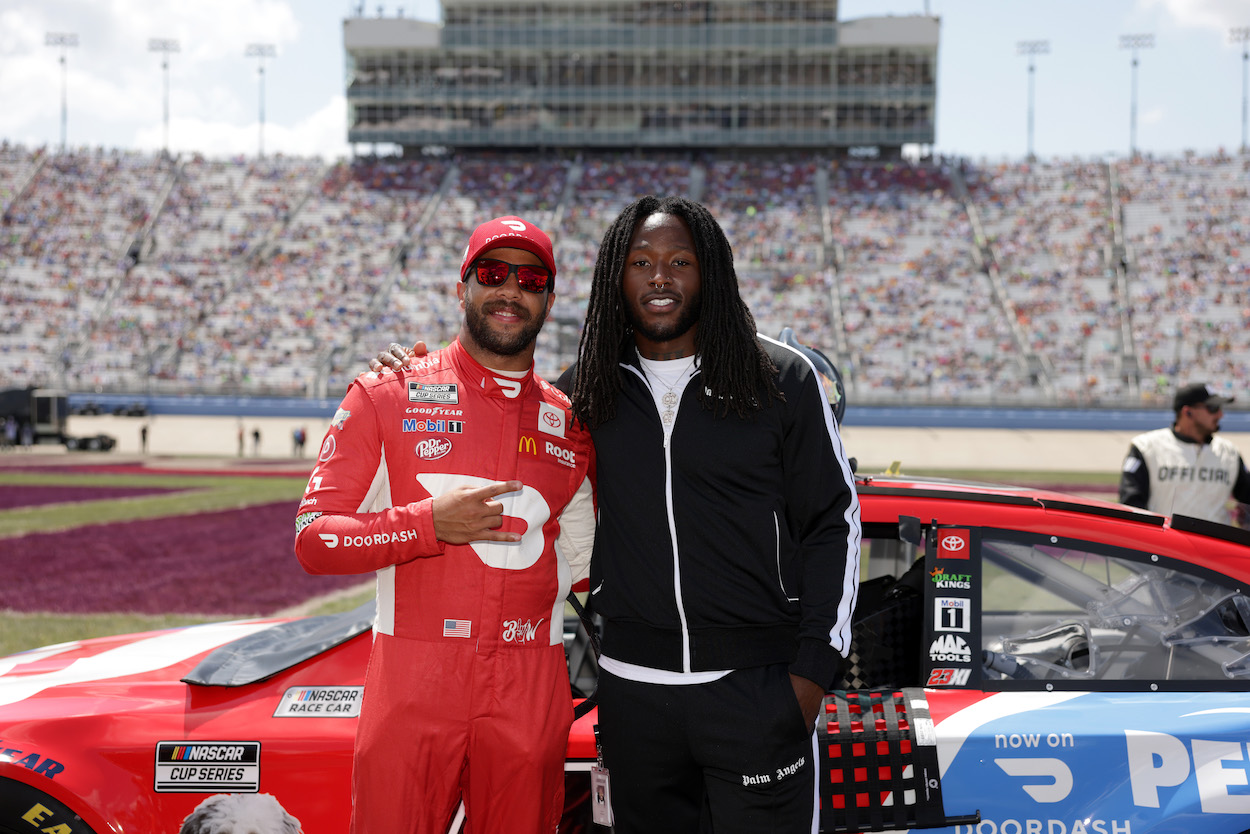 NASCAR Hires New Orleans Saints Running Back Alvin Kamara to Help Attract New Fans
New Orleans Saints star running back Alvin Kamara just took a second job in the offseason. The new NASCAR fan took a position with the organization as a growth and engagement advisor. In this role, he will help bring a diverse new fan base to the sport, just like he became a fan in 2020.
New Orleans Saints running back Alvin Kamara is still planning on toting the ball in the Big Easy this season. However, he picked up a second job in the offseason. The football star accepted a new position working for NASCAR.
The long-time Southerner and short-time NASCAR lover has an office, an official title, and a mandate to help bring new fans to the sport. The hope is he can use his experiences of becoming a NASCAR fan in the last year to get others interested in the sport. 
Football star Alvin Kamara grew up in NASCAR country but recently became a fan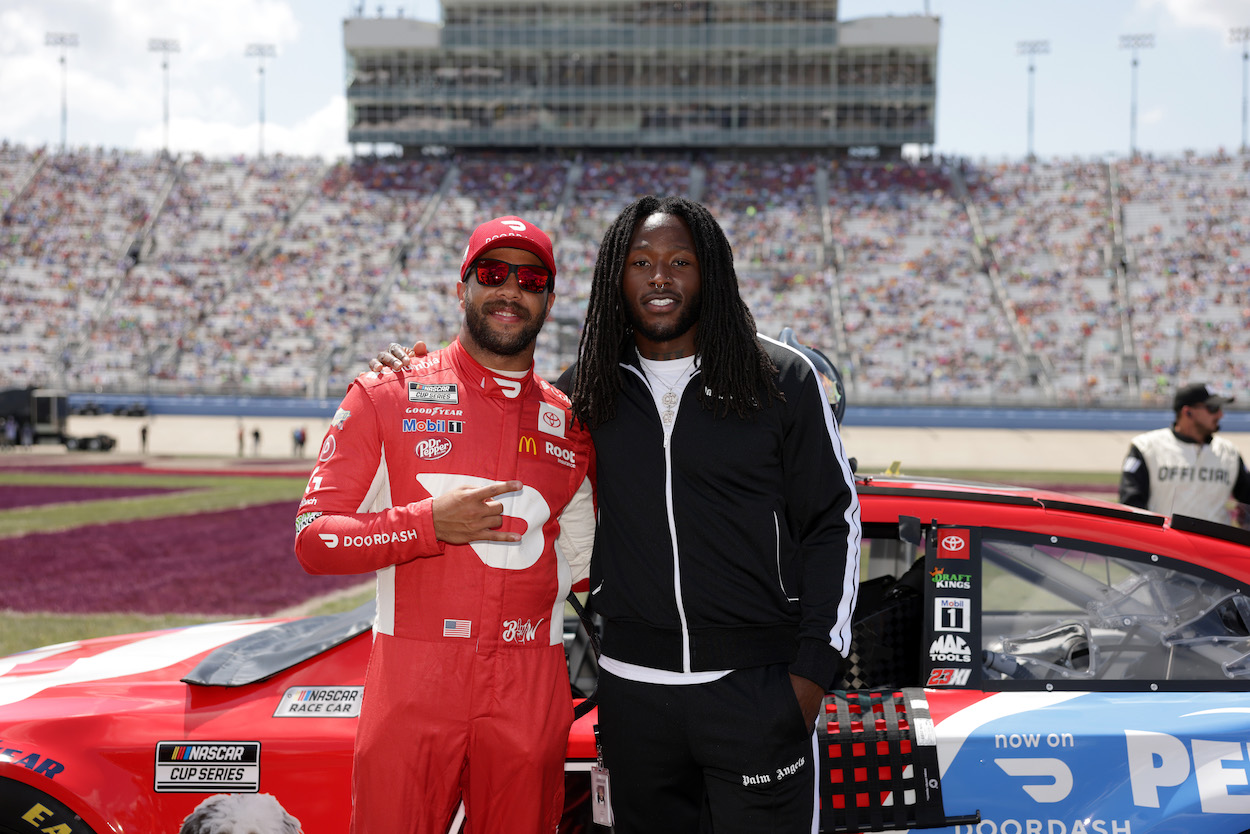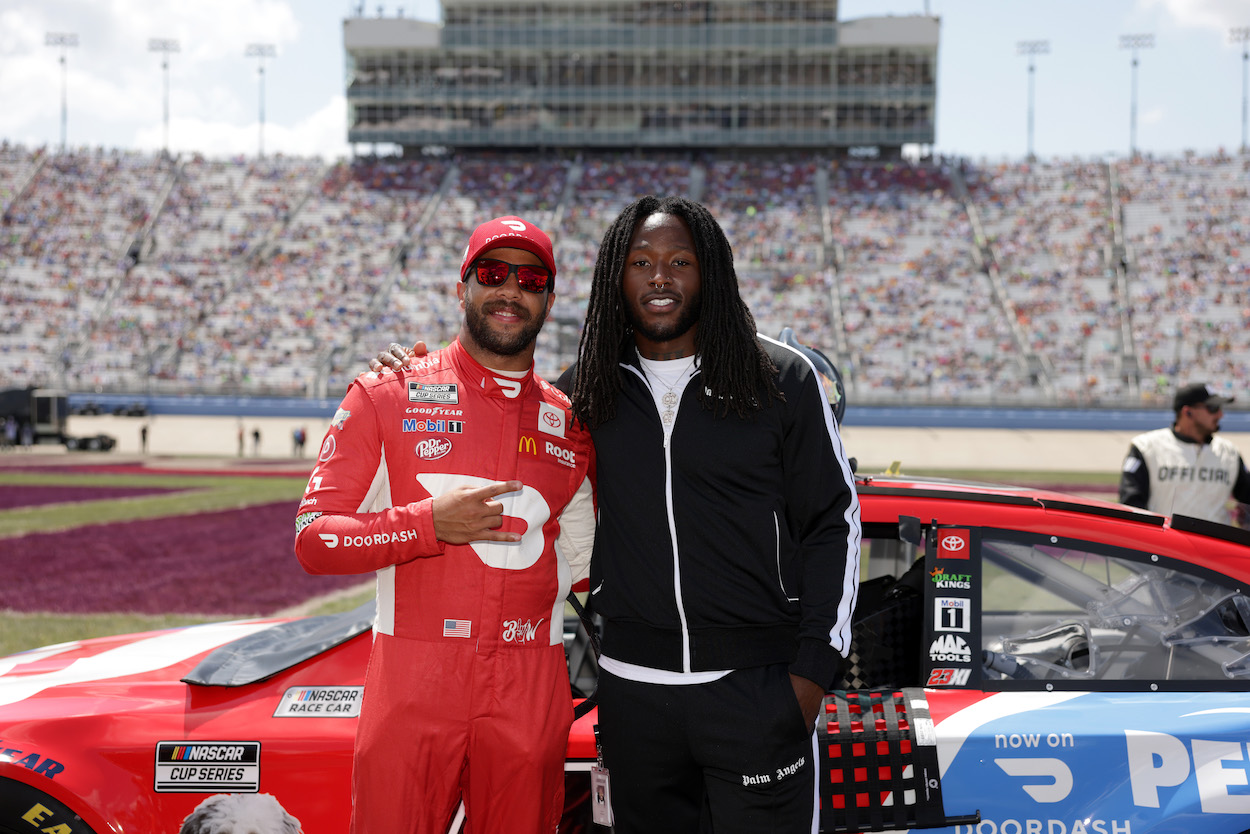 Kamara has spent almost his entire life in the Southeast U.S. He grew up in Norcross, Georgia, just outside Atlanta, where he became Georgia Mr. Football in his senior season. 
Kamara then started his college career at the University of Alabama. After injury and "behavior issues" forced him off the team, he played one year at Hutchinson Community College in Kansas, per The Undefeated. 
The running back transferred again, this time to the University of Tennessee and in two years, put up 1,977 total yards and 24 touchdowns. These stats were good enough for the New Orleans Saints to take a shot on him with the No. 67 pick in the 2017 NFL draft. 
The Georgian rewarded the franchise for their selection, winning Offensive Rookie of the Year in 2017 and making the Pro Bowl in each of his four seasons. 
He is now one of, if not the best all-purpose running backs in the NFL. In four years, he's gained 3,340 rushing yards, 2,842 receiving yards and scored 58 total touchdowns. 
Even though Kamara grew up in NASCAR country, he didn't fall in love with the sport until recently. ESPN reports: 
[Kamara] first emerged as a public supporter of NASCAR on social media last June after the organization banned Confederate flags from its racetracks. NASCAR then invited Kamara to attend his first race at the Homestead-Miami Speedway, where he came out to support driver Bubba Wallace — who pushed for the policy change and debuted a Black Lives Matter paint scheme.
He grew his involvement with the sport in February when his juice bar, The Big Squeezy, sponsored Xfinity Series driver Ryan Vargas.
Kamara is NASCAR's new growth and engagement advisor
After jumping into NASCAR with both feet, Kamara took his involvement to the next level. He accepted a position with the company as its growth and engagement advisor. 
His new job is to "work directly with NASCAR leadership on strategic planning and creative opportunities that support its fan development efforts." Kamara says he is excited to get started and that he wants to "use my passion as a fan to help shape their long-term efforts to grow the sport.
To help grow the sport, Kamara's NASCAR duties will be to "engage and develop new fans" in various ways. He will work with NASCAR on social media and digital content and do fan outreach at events. The first event he attended in his new official capacity was a historic one at Nashville Superspeedway. 
NASCAR's growth and engagement advisor attended the first race at Nashville Superspeedway in a decade
After 10 years of lying dormant, NASCAR returned to Nashville Superspeedway with the Ally 400 on Sunday, June 20. 
The track closed down in 2011, according to The Tennessean. It recently reopened to host the first major NASCAR event in 37 years in the area. The track has been lightly used in the last decade. Teams have used it for testing, and it's also appeared in movies and TVs on several occasions. 
Kamara was one of 38,000-plus fans at the race and got to tour the garages in Nashville. Kyle Larson took home his fourth consecutive win leading a dominant 264 of 300 laps on the track. For his efforts, he got to lift a custom Les Paul Guitar which the Music City-based race presented as a trophy. 
Chevrolet drivers finished first, second, and third Sunday. Chip Ganassi Racing's Ross Chastain finished right behind Larson, and Larson's fellow Hendrick Motorsports driver William Byron came in third. 
The combination of Larson's continued dominance and a prominent sports star coming into the NASCAR fold made it a good weekend for the sport. Storylines like Larson's and the growing diversity of the fan base, highlighted by the Alvin Kamara NASCAR position, are positive markers for the sport's long-term health. 
Like Sportscasting on Facebook. Follow us on Twitter @sportscasting19