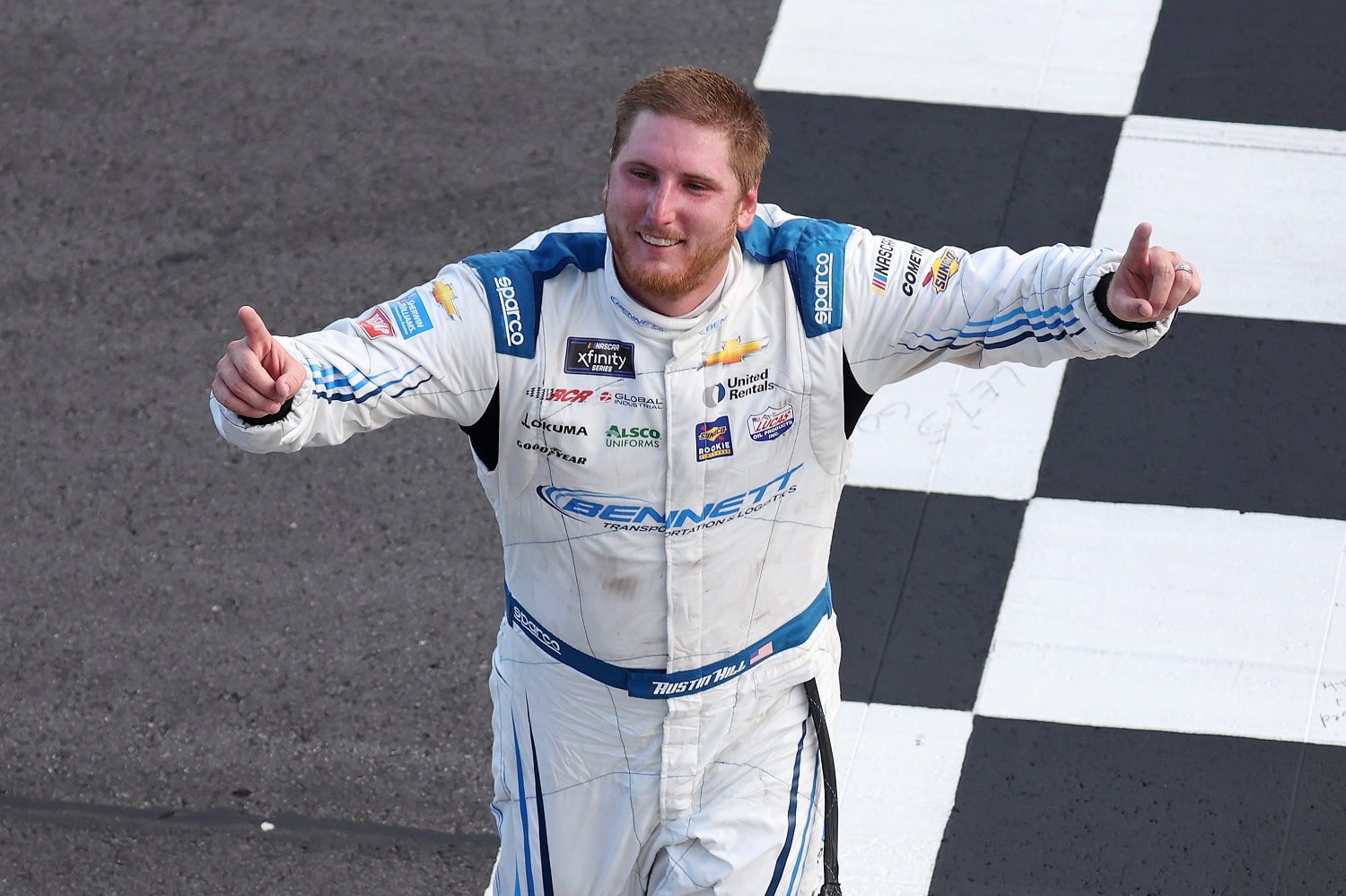 NASCAR's Smallest Cup Series Team Scores a Big Win With a Driver Commitment
Xfinity Series standout Austin Hill will get his first extensive Cup Series experience thanks to NASCAR's tiniest team.
Referring to Beard Motorsports as NASCAR's David in a world of Cup Series Goliaths is misleading. With just one full-time employee, the team is more like David's little brother.
On Friday, Linda Beard's boutique racing team scored a big win by introducing Austin Hill as its driver in 2023 for its most ambitious schedule yet.
Beard Motorsports goes up against the big boys in the NASCAR Cup Series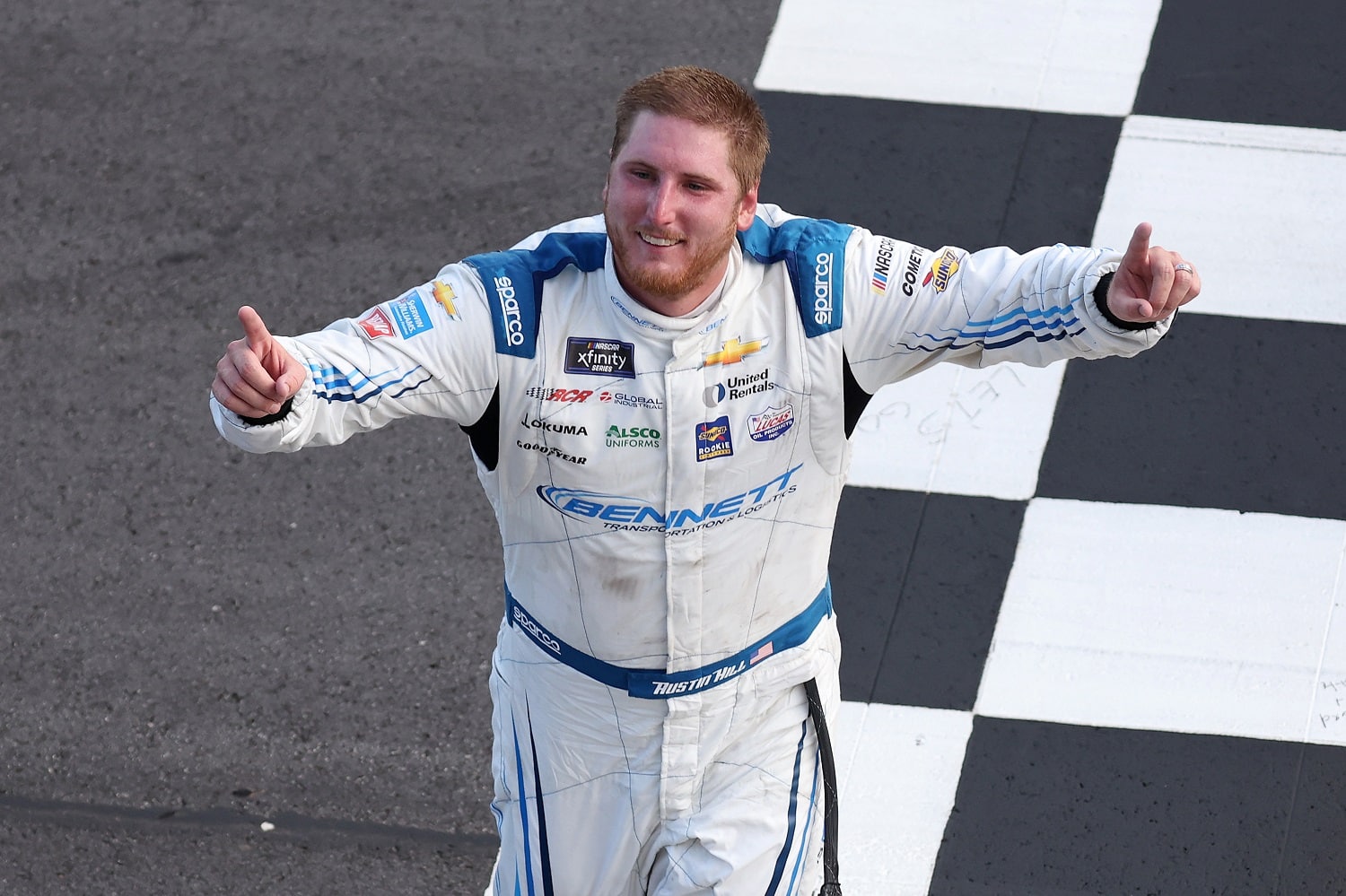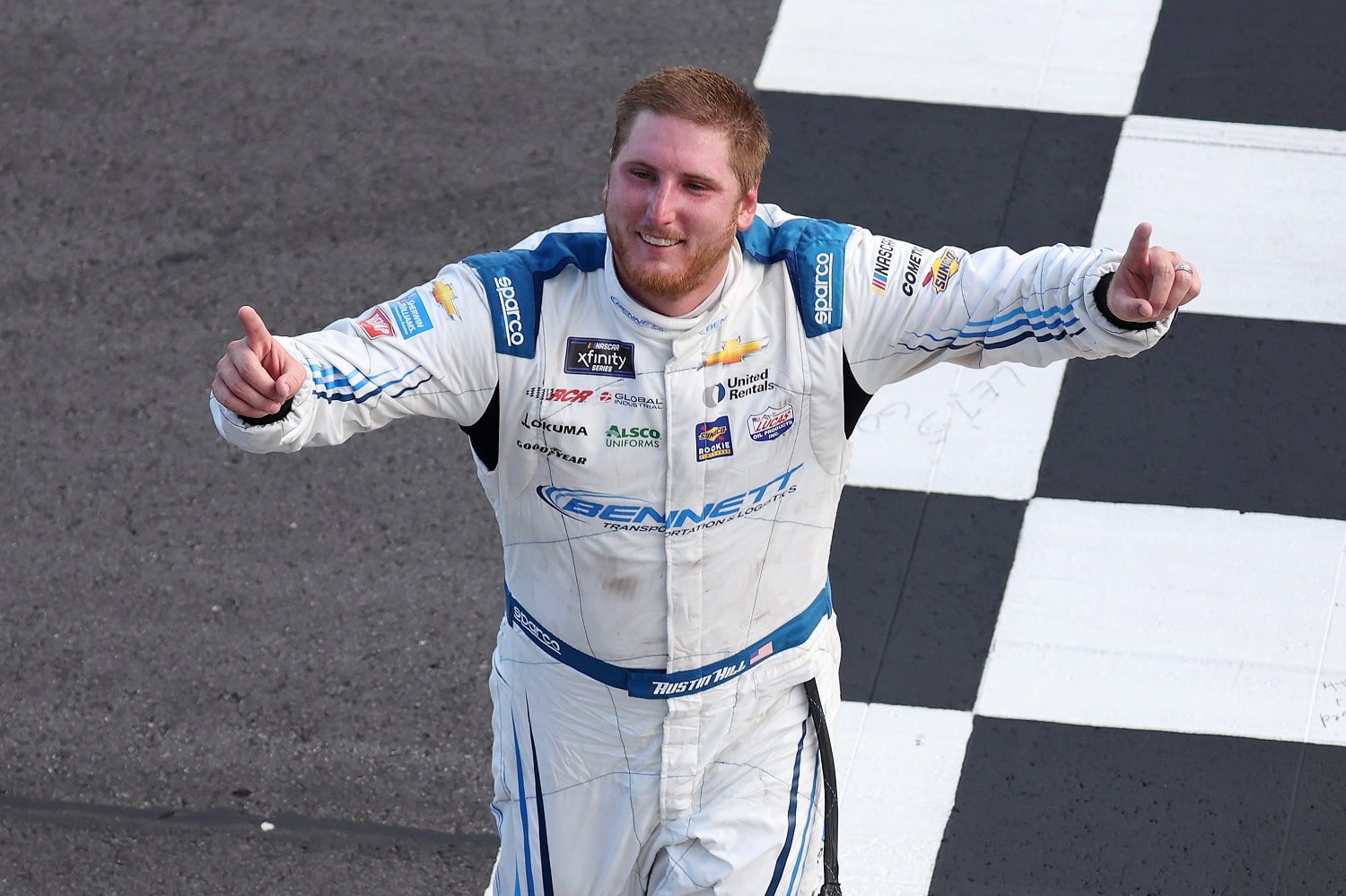 If you can't bring yourself to root for Beard Motorsports, then you have no heart. Founded by the late Mark Beard Sr. and now operated by his wife, Linda, the racing outfit employs just one full-time staffer – crew chief Darren Shaw. It made its Cup Series debut in 2017 as a superspeedway-only entry. Brendan Gaughan rewarded the family's ambition by finishing seventh in the Daytona summer race, and it's only gotten better from there.
Gaughan finished seventh in the 2020 Daytona 500. This year, Beard Motorsports has handed the keys to Noah Gragson three times, and the potential Xfinity Series champion posted fifth place at the Daytona summer race.
In all, Beard Motorsports has competed 21 times in the Cup Series and come away with five top-10 finishes. That's phenomenal when compared to some full-time teams spending millions of dollars to be field-fillers.
Austin Hill will drive for Beard Motorsports next year
Lining up Noah Gragson for three races this season in the No. 62 Chevy was a coup for Beard Motorsports. Gragson has won eight times in the Xfinity Series and is locked into the second-tier circuit's Championship 4 in Phoenix. Now, the team has taken another step forward.
On Friday, Beard announced Austin Hill will appear in six NASCAR Cup Series races next season, beginning with the Daytona 500. Hill heads into Martinsville on Saturday seven points below the cut line in the race that will set the Xfinity Series Championship 4.
Hill has posted a stellar first full season in the Xfinity Series. The 28-year-old from Winston, Georgia, has won twice and finished in the top 10 on 17 other occasions in the Richard Childress Racing No. 21 Chevy. He made one start in the Cup Series this summer, finishing 18th at Michigan after qualifying 31st.
With a decent 2023 X season, Hill likely will make the Silly Season shortlist of candidates for full-time Cup Series work in 2024.
Beard Motorsports is moving beyond just superspeedways with Austin Hill
Given that Austin Hill's Xfinity Series wins have come at Daytona and Atlanta, a genuine superspeedway and a track that started behaving like one this season, the decision by Beard Motorsports to enter him into six NASCAR Cup Series races in 2023 is the right move.
The team's focus has always been the anything-can-happen superspeedways, and Hill has the chops to make that something happen. Besides the two annual visits apiece to Daytona and Talladega, Beard Motorsports has booked Hill for the inaugural Chicago street event and for Michigan International Speedway, two hours from the tiny team's headquarters.
"Our family has grown up in Michigan and we've all grown up around racing, so being able to race at our home track is something we're genuinely excited to see happen," Linda Beard said.
Got a question or observation about racing? Sportscasting's John Moriello does a mailbag column each Friday. Write to him at [email protected].
Have thoughts on this topic? Keep the conversation rolling in our comments section below.