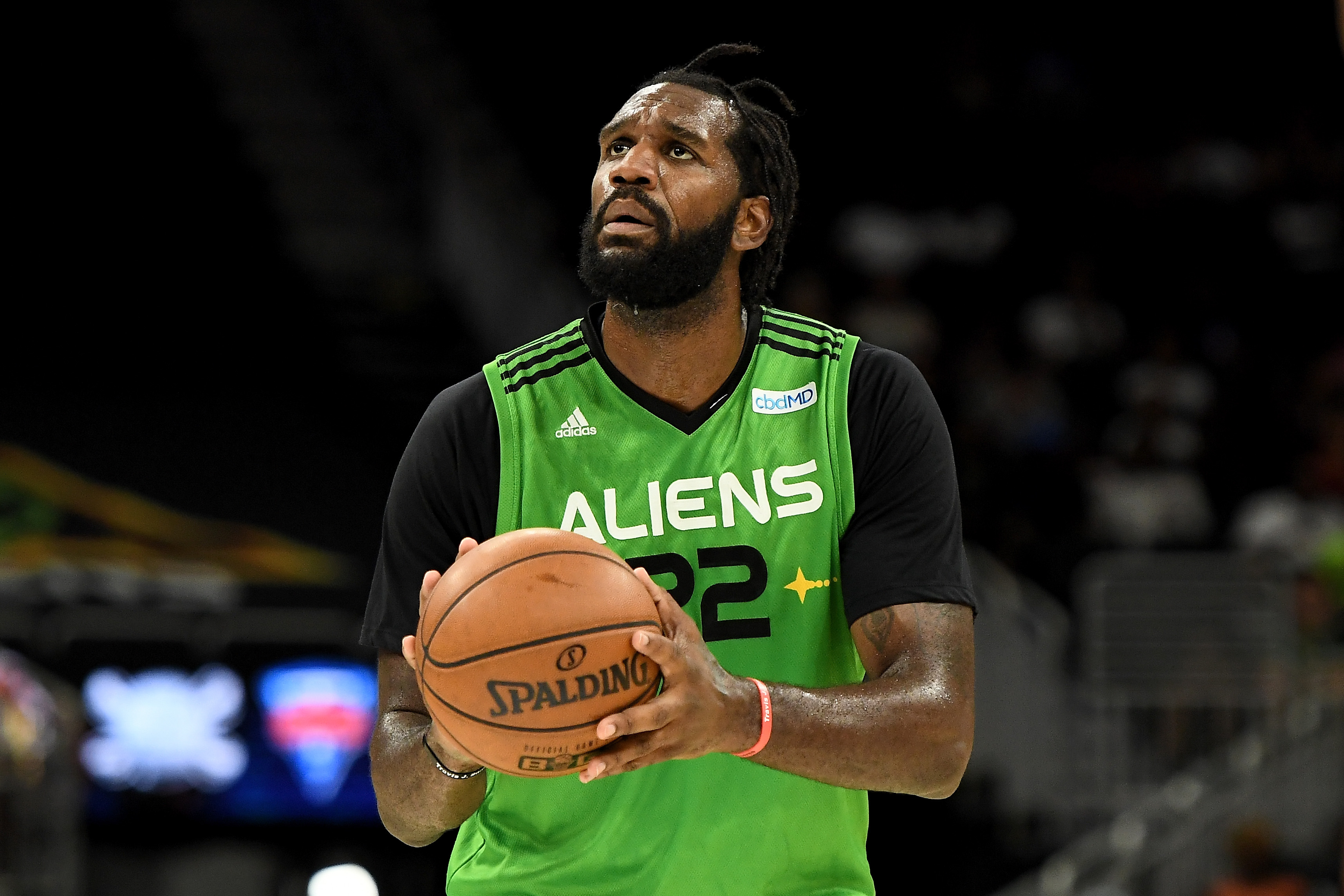 NBA Bust Greg Oden Joined the Chinese Basketball Association and Wasn't Even the Best Center on His Team
Greg Oden could've been an NBA great, but he flamed out of the league and became a mediocre player in the Chinese Basketball Association.
Greg Oden was considered the best player in the 2007 NBA draft class by a majority of the NBA. Oden had just finished up a dominant season at Ohio State where he led the Buckeyes to a National Championship appearance, and he was selected first overall by the Portland Trail Blazers. What seemed like a surefire NBA All-Star for years to come quickly turned into an injury-riddled what-if story, as Oden was out of the league by 2013. Oden went on to play for the Jiangsu Dragons in the Chinese Basketball Association a few years later, but he wasn't even the best center on his team.
Greg Oden had a short but dominant college basketball career at Ohio State
Although Greg Oden is most remembered for being an NBA bust, he had one of the most impressive college seasons in recent memory. Oden played just one season at Ohio State, but he led the Buckeyes to the No. 1 ranking and a national title game.
Oden averaged 15.7 points, 9.7 rebounds, and 3.3 blocks per game in his lone season at Ohio State. The 7-foot center shot 61.6% from the field and was the most dominant inside force in college basketball during the 2006-07 season.
Oden led Ohio State to the 2007 national championship game against Florida. The Buckeyes lost the game, but Oden was dominant in the contest. He scored 25 points on 10-15 shooting and grabbed 12 rebounds in his final NCAA game.
Injuries ended Greg Oden's NBA career before it even started
Greg Oden was drafted No. 1 overall by the Trail Blazers in the 2007 NBA draft. The league was so sold on Oden as a prospect that he went ahead of Kevin Durant and no one questioned the decision at the time.
However, Oden never really got the chance to prove his worth in the NBA. Before he even played a professional game, Oden hurt his knee and missed his entire rookie season. He made his debut in 2008, but the center played just 61 games and averaged 8.9 points per game.
Oden started the first 21 games for the Blazers in 2009, but another knee injury ended his season early. That was the last time we saw Oden in a Portland uniform.
Oden attempted an NBA comeback in 2013 after rehabbing his knees and returning to full strength, but he played just 23 games for the Miami Heat and didn't produce much when he was on the court.
Greg Oden played a season in the Chinese Basketball Association but wasn't even his team's best center
Once it was clear no NBA team was going to sign him, Greg Oden took his talents overseas to play in the Chinese Basketball Association. Oden played one season with the Jiangsu Dragons, but his performance was less than stellar.
In 25 games with the club, Oden averaged 13.0 points and 12.6 rebounds per game. He ranked just fifth on the team in scoring, and he wasn't even the Dragons' best center.
William McDonald played center and power forward for Jiangsu in 2015-16. He edged out Oden in points per game (21.3), blocks per game (2.8), and field-goal percentage (59.1%).
Oden was supposed to be a transcendent NBA star, but a few years after his debut he was struggling to keep a starting job in the Chinese Basketball Association.
All stats courtesy of Basketball Reference