NBA: How Does DeMarcus Cousins' Injury Impact the Golden State Warriors Title Defense?
When DeMarcus Cousins went down with his injury in Game 2 against the Clippers, the Golden State Warriors couldn't have been pleased. Not only did they lose a loved teammate, but their chances of a 3-peat went down significantly. Although his stats haven't been at an all-star level, Cousins was the best center the team has had during their dynasty. How will his injury impact Golden State moving forward?
What happened to DeMarcus Cousins?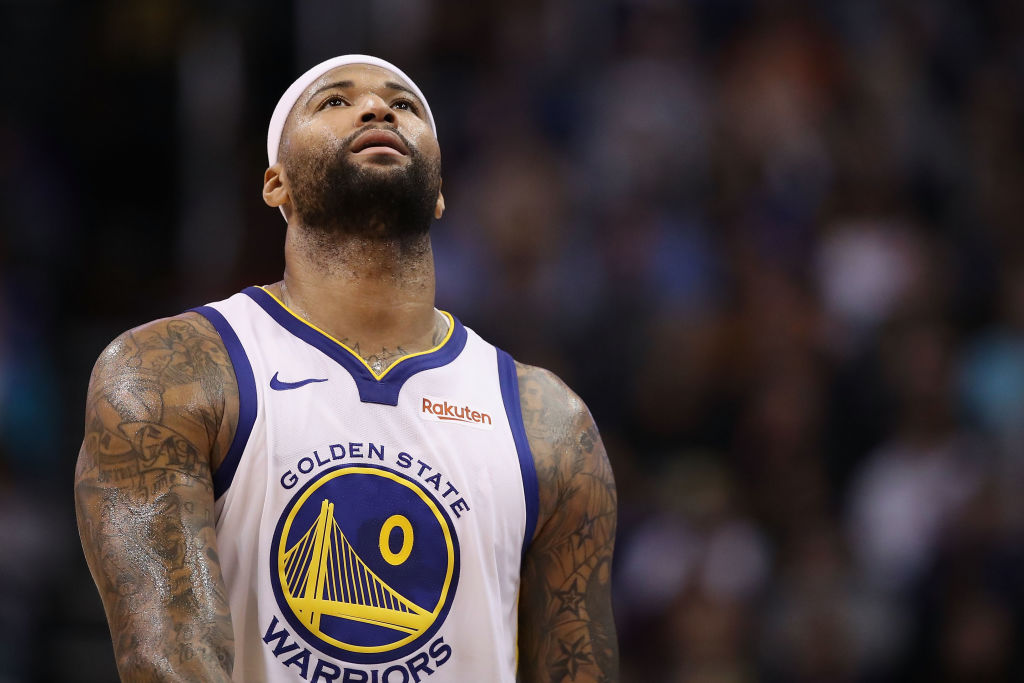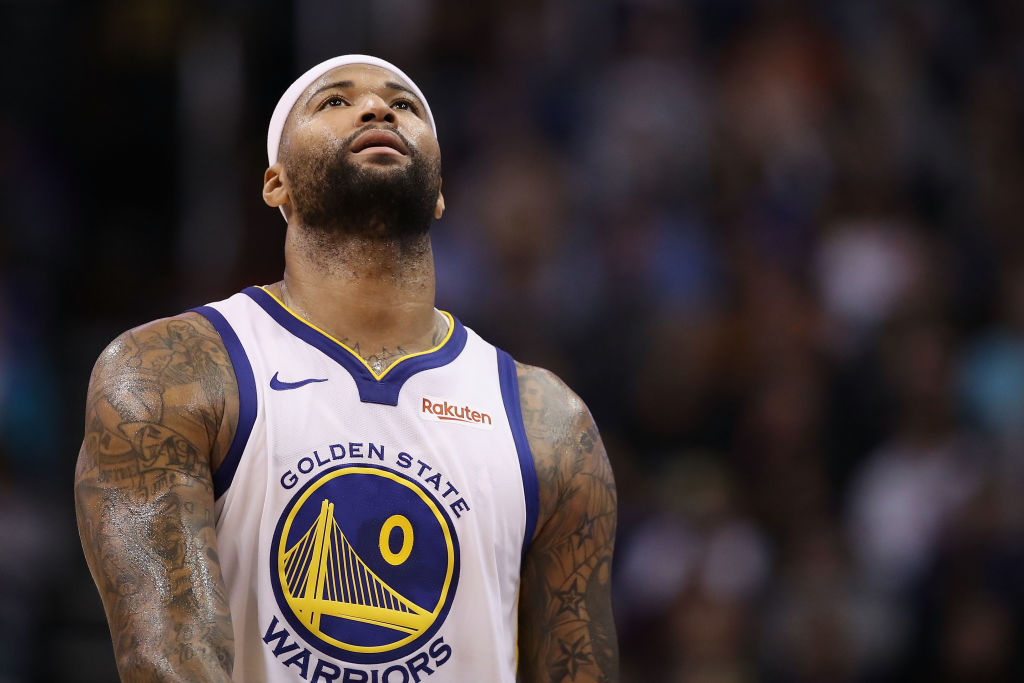 DeMarcus Cousins went down with a torn quad and will miss the rest of the postseason. It was the same leg he injured during the 2017 season when he tore his Achilles. Cousins has been great in the middle for Golden State this year, averaging 16 points and eight rebounds per game. When you look at his season stats compared to his career stat line, the only thing that's drastically down is his 3-point percentage. Given that the Warriors have plenty of long-range shooting, they needed Cousins to man the paint and keep defenses honest.

His effective field goal percentage increased this season, which means he is taking smarter shots even though he is getting fewer opportunities.

Who will step up in his place?
Andrew Bogut will probably get more minutes in the middle when it's time to make defensive rotations, but fans should also expect to see more of Kevon Looney and Jordan Bell. Bogut should enter the starting lineup more often as his veteran presence and rim protection should help the Warriors.

Looney has seen his minutes increase every year since entering the league, and he's averaging almost 19 minutes per game this postseason. He's putting up nearly nine points and five rebounds per game. That's not close to what DeMarcus Cousins brought, but Looney can help offset some scoring the Warriors will miss without Boogie in the lineup.

Should the Warrior sign a free agent?
It's highly unlikely that the Warriors will sign anyone that's on the free-agent market to replace DeMarcus Cousins. Although Jordan Bell has been in the doghouse many times this season, it wouldn't be wise for the team to add any more salary to their already inflated cap hit.

Plus, there's the team chemistry factor to consider. The postseason probably isn't the best time to add a new personality to what can be a volatile locker room.

Will we see more of the death lineup?
The Warriors' defense, especially in their first-round series against the Clippers, isn't always stellar, and bringing in their death lineup — Steph Curry, Klay Thompson, Andre Iguodala, Kevin Durant, and Draymond Green — would leave them exposed in the middle. The Clippers' Montrezl Harrell is a tenacious rebounder and plays with 100% effort every moment he is on the court, so he could be a matchup problem for a Warriors team that doesn't always try their hardest.

The Warriors believe they can turn the switch on when they need to, but it's not always that easy. It's even harder when a player of the caliber of DeMarcus Cousins isn't available.

Second-round preview?
The Rockets gave the Warriors everything they could handle in the playoffs last season, and there's a chance they could rematch in the second round in 2019. With the Golden State looking vulnerable, Houston could exploit the weaknesses in the middle. It could be a seven-game series or the Warriors could turn it on and make it a five-game series. Either way, they will move on to the Western Conference finals.