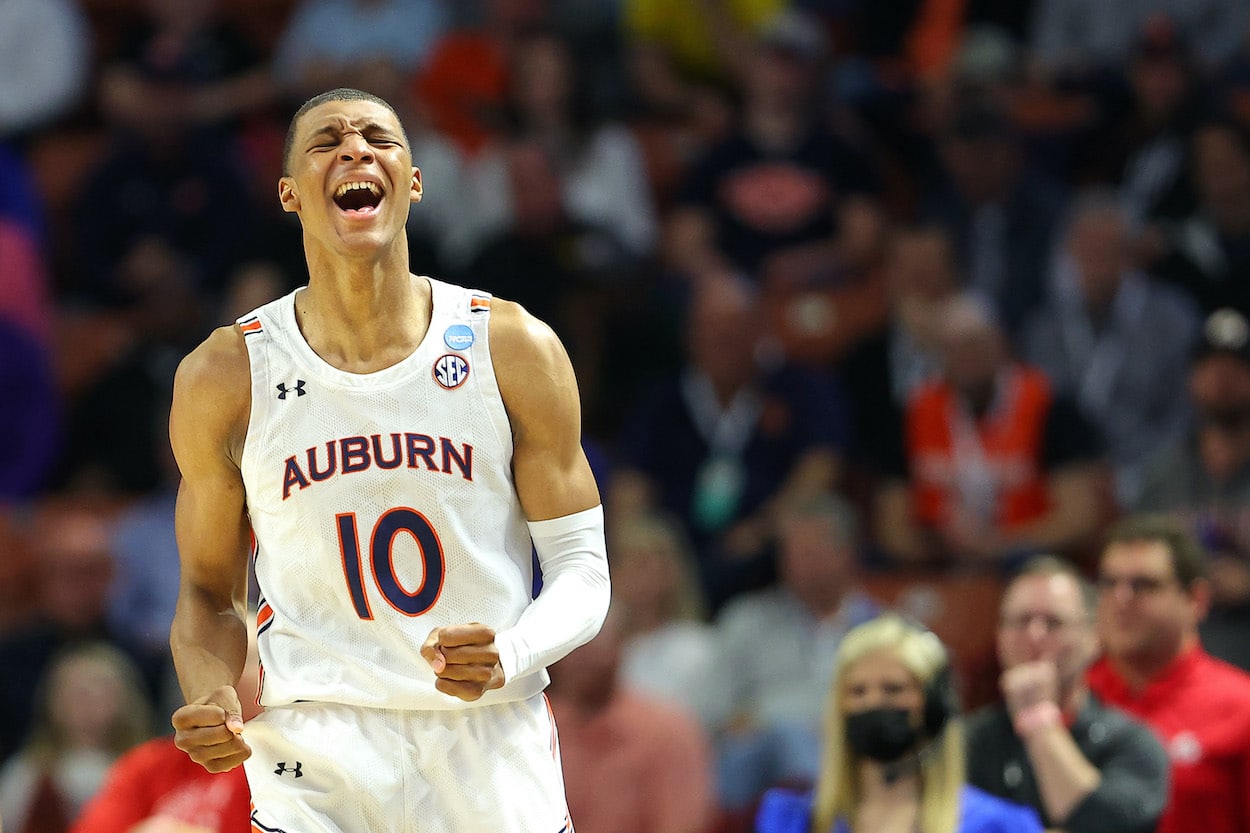 NBA Draft Rumors: The First 3 Picks Are Apparently Set in Stone
We may already know the first three picks in the 2022 NBA Draft.
The 2022 NBA Draft is only a few hours away, and fans of the Orlando Magic, Oklahoma City Thunder, and Houston Rockets are anxiously waiting to find out which one of the top three prospects in the class land with their team. There seems to be a clear consensus that Chet Holmgren out of Gonzaga, Jabari Smith out of Auburn, and Paolo Banchero out of Duke should be the first three names off the board Thursday night.
But in what order?
Well, according to a tweet from ESPN's Adrian Wojnarowski earlier today, we may already know the answer.
The top three picks in the 2022 NBA Draft are "increasingly firm"
For the last few months, we've heard mock drafters and media pundits argue over who is the top prospect in the 2022 NBA Draft. Holmgren is unanimously thought to have the highest upside with his unique combination of size, skill, and athleticism. Smith might be the most NBA-ready, and his comparisons to Kevin Durant haven't hurt his stock one bit. And Banchero is probably the most polished offensive player of the bunch.
There's not much agreement about who the Magic should select with the No. 1 overall pick Thursday night, but Orlando may have already made its mind up.
According to a tweet this morning from Adrian Wojnarowski of ESPN, "the 1-2-3 of the NBA Draft is increasingly firm." Smith seems to be destined to go No. 1 overall, Holmgren will follow to the Thunder at No. 2, and Banchero will end up with the Rockets at No. 3.
Of course, these teams could always change their minds in the few hours leading up to the draft, but the top three seem to be set in stone.
Jabari Smith is the betting favorite to go No. 1 overall to the Magic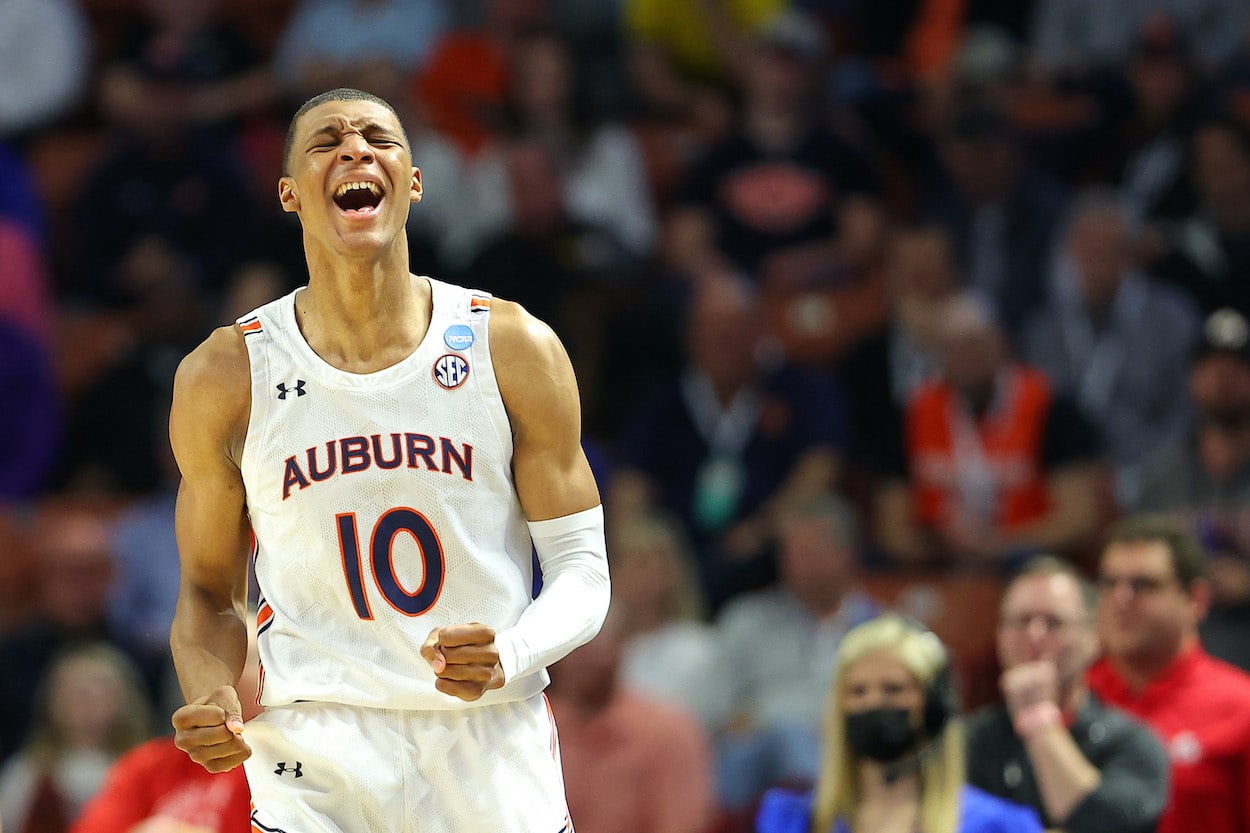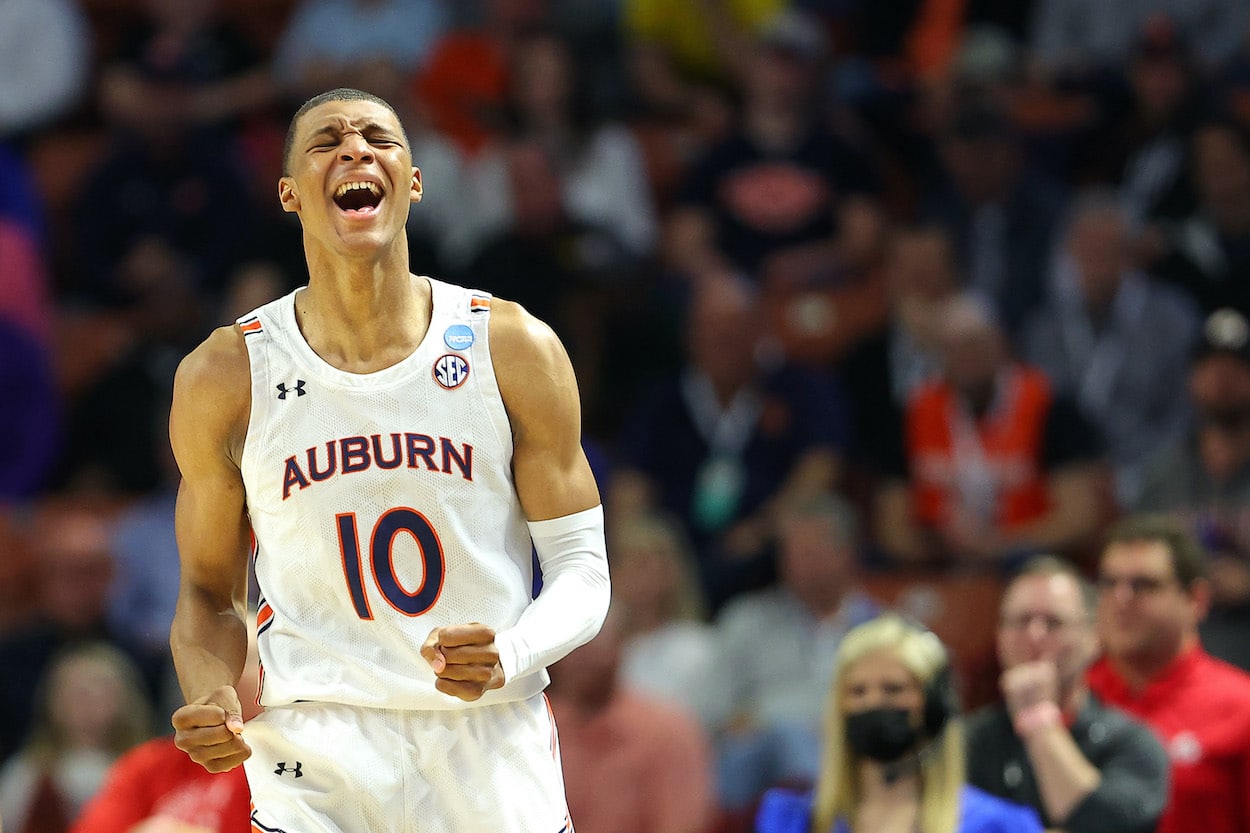 Smith has been the betting favorite to go No. 1 for most of the last few weeks, but his odds soared after Woj's tweet this morning. The Auburn forward saw his odds shoot from around even to -10000. That didn't last very long, though.
Smith's odds to go No. 1 now sit at around -260, with Banchero right behind him at around +195. Holmgren, who could very well end up as the best player from this class, has fallen all the way down to +1600 to be selected first.
A lot can change between now and 8 p.m. ET, but it would be a surprise at this point if the first three names off the board aren't Smith, Holmgren, and Banchero, in that order.
Like Sportscasting on Facebook. Follow us on Twitter @sportscasting19.