NBA: Why Kevin Durant Will Never Rejoin the Thunder
When Kevin Durant left the Oklahoma City Thunder to join the Golden State Warriors, he met an immediate backlash from virtually everyone associated with the NBA. Players, the media, and fan bases were all blasting him for what they perceived as a weak move, joining the team that had just eliminated them from a shot at an NBA championship.
Looking back on it we think Durant made the right move, but fans always wondered if there was a possibility of a return to Oklahoma City. His recent comments shed light on that possibility, so today we will go over those comments and determine what his future may hold.
Kevin Durant didn't feel welcome when he returned to OKC
In a profile piece with the Wall Street Journal, Durant had a few things to say about his return to OKC. Durant said:

"Such a venomous toxic feeling when I walked into that arena…And just the organization, the trainers and equipment managers, those dudes is pissed off at me? Ain't talking to me? I'm like, 'Yo, this is where we going with this?' Because I left a team and went to play with another team?"

We think it's a little childish of everyone in the organization to give Durant the cold shoulder, especially considering all the positive work he did in the community while keeping the team in playoff contention.

He added, "I'll never be attached to that city again because of that … I eventually wanted to come back to that city and be part of that community and organization, but I don't trust nobody there. That s–t must have been fake, what they was doing. The organization, the GM, I ain't talked to none of those people, even had a nice exchange with those people, since I left."

Durant's time in OKC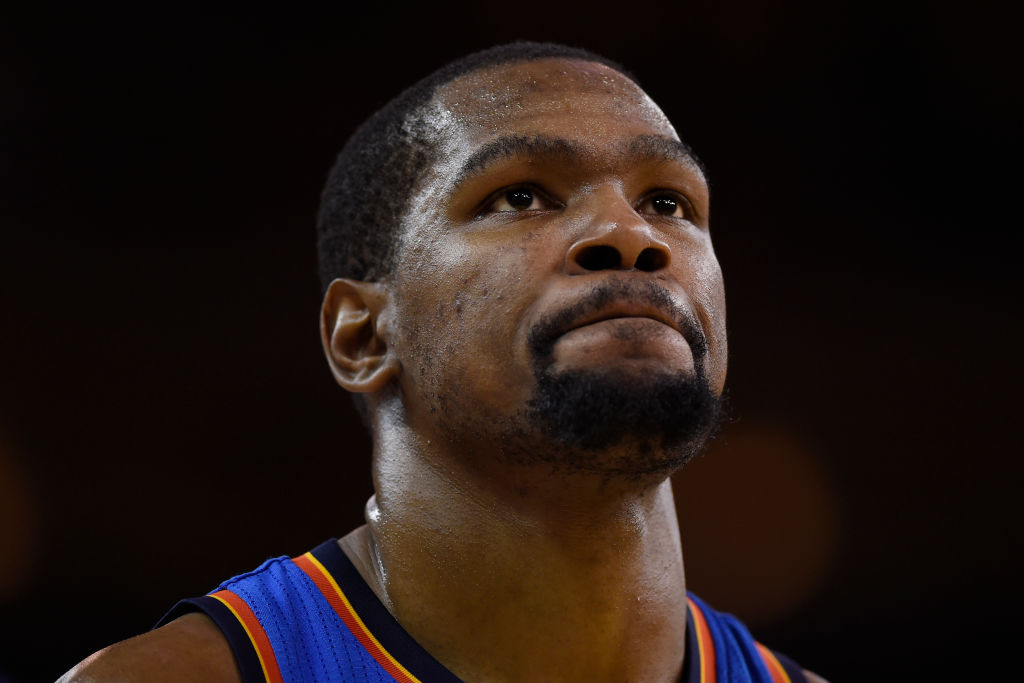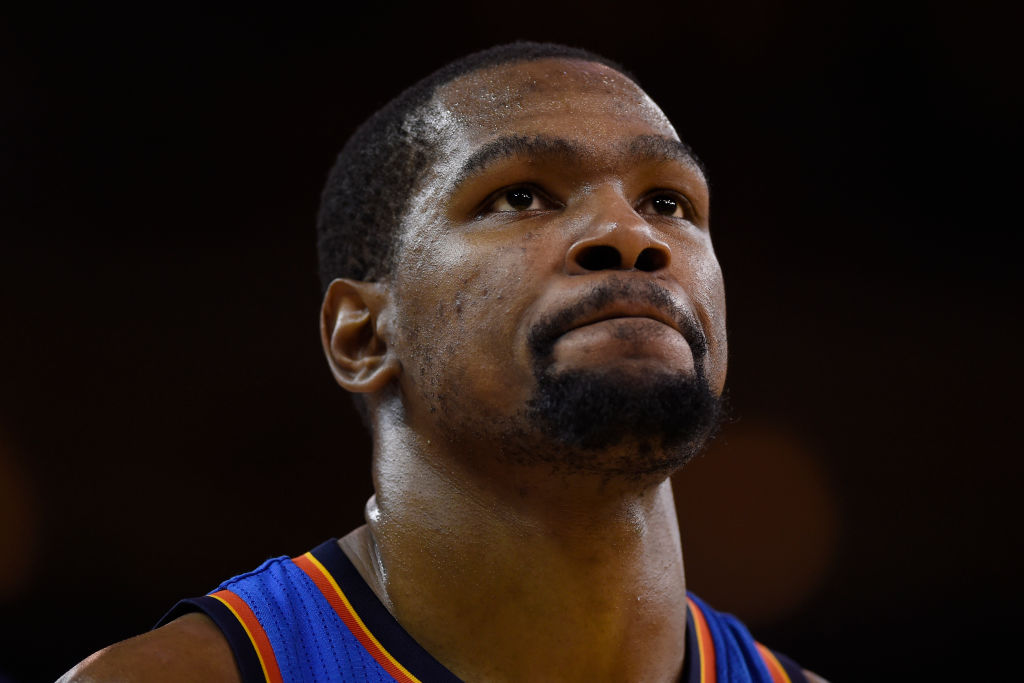 While in Oklahoma City, Durant became a perennial All-Star and led the team to multiple playoff appearances. Teaming with Russell Westbrook, the Thunder made the NBA Finals in 2012, falling to LeBron James and the Miami Heat. Durant left the team after they squandered a 3-1 lead to the Golden State Warriors in the Western Conference Finals.

Becoming the best in the game
Although he saw a lot of backlash for his decision, Kevin Durant clearly made the right move. The Warriors took care of business in back-to-back seasons, with Durant taking home the NBA Finals MVP in 2017 and 2018. He cemented himself as the best player in the NBA, surpassing LeBron James, but this season injuries in the playoffs forced him to miss most of the NBA Finals.

He returned for Game 5, but he wasn't fully ready to return as he tore his Achilles, keeping him out of the upcoming season. Instead of resigning with Golden State, Durant picked the Brooklyn Nets in free agency and will team up with Kyrie Irving. The Nets should be an exciting team to watch in 2020-21 when Durant returns from his injury.

Why Kevin Durant won't go back to the Thunder
The treatment Durant received from everyone in attendance in his first game back in Oklahoma City pretty much put a nail in the coffin on a return. The Golden State Warriors have publicly stated Durant is free to return to the team when he is ready (maybe in four seasons when his contract is up?), and we think there is a better chance of that happening than him going back to the Thunder.

Do you think Kevin Durant is wrong about his treatment from the Oklahoma City Thunder front office, players, and fans? We don't blame him, and it would take a miracle for him to return to the team.