NBA Sibling Rivalry: Who is the Better Brother?
Think your brother's annoying? Imagine being related to an NBA superstar. We compare 5 NBA sibling pairs to see who comes out on top.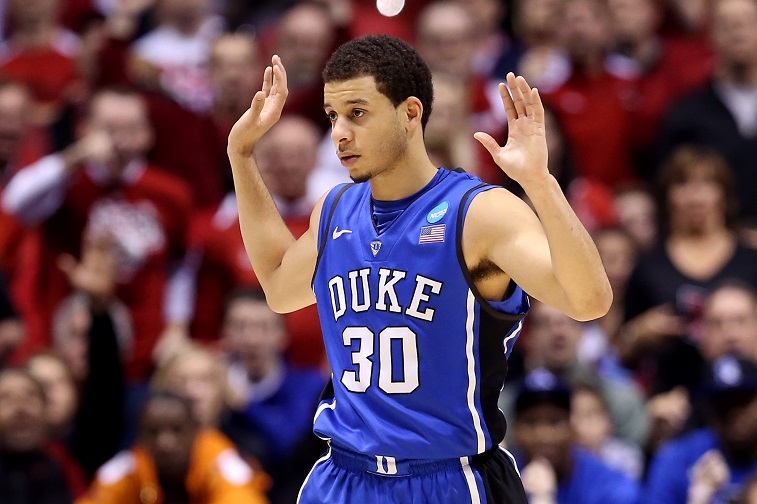 Last offseason, the Sacramento Kings agreed to terms with and then signed Seth Curry, the younger brother of reigning NBA Most Valuable Player (MVP) Stephen Curry. The deal was worth $2 million for two years and included a player option for the second year (which he declined), and after impressing folks with a solid string of play in April, he managed to sign a similar deal with the Dallas Mavericks.
While the Kings didn't officially adding the Currys to the list of brothers who have played in league (Seth already had four career games under his belt), they did bring the brothers the closest they've been since they were both a part of the Golden State organization (Seth, however, was unable to get called up from the Warriors D-League affiliate).
On the surface, the gulf between the two Currys is about as large as the one between their two respective teams — Stephen, in addition to being the reigning MVP, is the leader of an NBA Championship team, while Seth is a veteran of 10-day contracts and went from a team whose biggest recent headlines involved a bitter dispute between head coach George Karl and star player DeMarcus Cousins (and owner Vivek Ranadive) and repeated swings and misses in attempts to land high profile players with their cap room (though they eventually did land Rajon Rondo) to a team that's trying to ride out the end of Dirk Nowitzki's career with some dignity.
That being said, the Currys are hardly the first pair of NBA brothers to be a little imbalanced in the skills department. It's also worth mentioning that having played at Duke and just being an NBA player at all means that Seth Curry is better at the game than about 99.9% of the people on this planet.
Still, no one is going to confuse these guys with the Gasols. To that end, it's fun take a look at some examples of unequally distributed superstar talent. Including Steph and Seth, here are five of the most prominent.  
1. Stephen and Seth Curry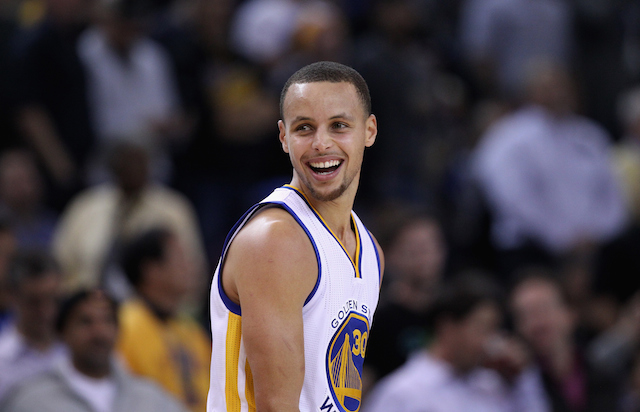 During the Warriors' breakout, runaway 2015 Championship season, casual fans were introduced to their ringleader, sharpshooter Stephen Curry, whose combination of unreal ball-handling skills and silky smooth touch from beyond the arc work together to make him virtually impossible to guard.
Truth be told, though, he's been a three-time All-Star and All-NBA performer, as well as the nation's leading scorer in Division 1 basketball during the 2008-2009 season when he was at Davidson. To date, he has career averages of 20.9 points and 6.9 assists per game, as well as 44% and 47.1% marks on three-point field goals and overall field goals, respectively.
Seth, to his credit, was a First Team All-Atlantic Coast Conference (ACC) performer at college powerhouse Duke and in six games for the New Orleans Pelicans' Summer League team, led the whole league in scoring with 24.3 points per game. At least for this summer, the newest King has already shown he can occasionally play like royalty.  
2. Blake and Taylor Griffin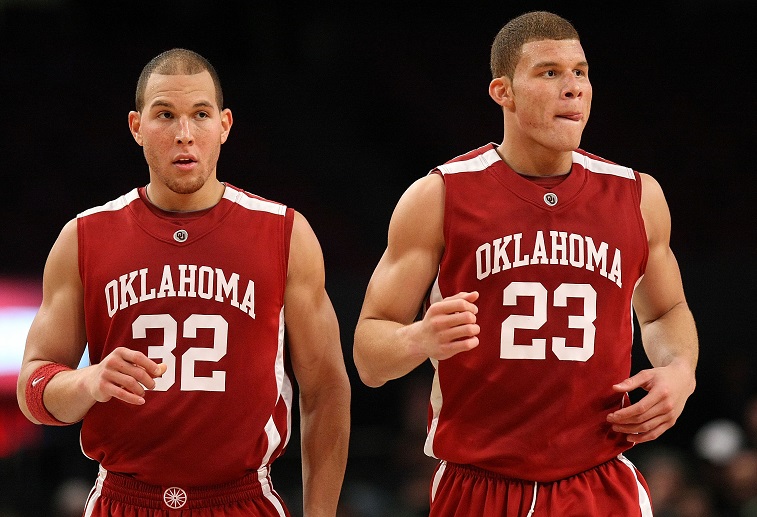 Non-sports fans are still likely to recognize the telegenic Blake Griffin as "that guy from the Kia commercials." As charismatic, entertaining, and aerodynamic as the 2011 Slam Dunk Contest Champion is, he's also a tremendously complete player and bona fide superstar who has been a five-time All-Star, four-time All-NBA performer, Rookie of the Year, and National College Player of the Year in 2008-2009 while at Oklahoma.
With career averages of 21.5 points and 9.7 rebounds per game, Blake has been a dominant force in the low post for the Clippers since entering the league in 2010, more than justifying his status as the No. 1 overall pick in the draft that year.
His older brother Taylor, after being selected in the second-round by the Phoenix Suns in 2009 and subsequently appearing in eight games for them that year (averaging 1.3 points), is currently toiling away in the D-League. Whether or not he makes it back to the NBA, he'll always have this moment to hang onto.
3. Mark and Brent Price

The only "better brother" on this list to have not won any season-ending, league-wide awards and probably the greatest Cleveland Cavalier other than some guy named LeBron, Mark Price was a sharp-shooting point guard from Georgia Tech whose game would have fit in nicely in today's up-tempo NBA.
A two-time All-American at Georgia Tech, as well as a three-time First-Team ACC performer, Price was a four-time All-Star and All-NBA performer and, in 1988-1989, became only the second member of the "50-40-90″ club, making 50% of his field goals, 40% of his three point field goals, and 90% of his free throws. At the time, Larry Bird was the only other player to have achieved the feat, doing it twice. He even had an answer for "The Answer," Allen Iverson, later in his career.
While Mark Price finished with career averages of 15.6 points and 6.7 assists per game, his younger brother Brent spent parts of 10 years in the NBA, never reaching quite the same heights. An All-Big Eight (now the Big 12) performer at Oklahoma in 1991-1992, Brent Price finished with career NBA averages of 5.9 points and 3.9 assists per game.  
4. George and Derrick Gervin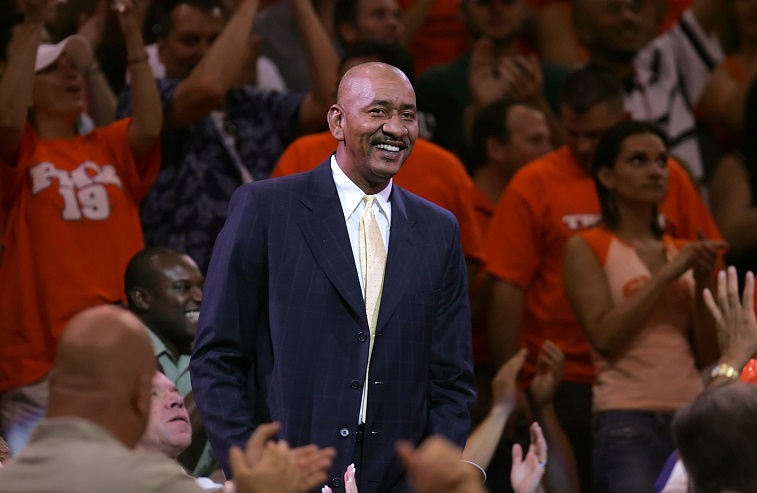 Ask any fan who the three greatest San Antonio Spurs of all-time are and you'll get two obvious answers: Tim Duncan and David Robinson. While those go without saying, you're likely to get a debate about the third if they recognize the name at all. However, prior to their recent run of dominance, it's likely that George Gervin, the one once called "The Iceman," might well have been the best Spur ever.
After starring in college at Eastern Michigan, Gervin was a 12-time All-Star between the ABA and NBA (prior to the leagues merging).Gervin also was a nine-time All-League performer between the two and a four-time NBA scoring champion. His excellent career, in which he finished with an average of 25.1 points per game, merited the retirement of his No. 44 by the Spurs and a Naismith Basketball Hall of Fame induction in 1996. Here he is showing off that shooting touch, playing "H-O-R-S-E" with "Pistol" Pete Maravich.
His brother Derrick, a star at the University of Texas at San Antonio, appeared in 77 games in two seasons for the New Jersey (now Brooklyn) Nets, averaging 8.8 points per game. In spite of his short NBA tenure, Derrick did have his No. 30 retired by UTSA in 2006 and can match his more accomplished older brother in at least one area: keeping the NBA Championship champagne on ice.  
5. George and Ed Mikan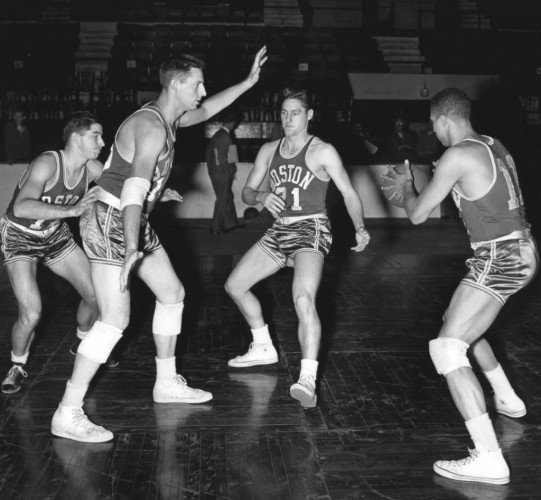 Nicknamed "Mr. Basketball" and the pioneer of the famous, ambidextrous hook shot drill known as "The Mikan Drill" (which, incidentally, has been a staple for essentially all power forwards and centers since its invention), the 6-foot-10 George Mikan was a dominant, legendary player from the league's earliest years, before it was even called the NBA.
Winning a total of seven championships between the National Basketball League and the Basketball Association of America, which came to be known as the NBA, Mikan also was a six-time All-NBA performer, a four-time All-Star, a three-time scoring champion, and the NBL's MVP in 1947-1948.
Playing the majority of his career with the Minneapolis Lakers, Mikan had career averages of 23.1 points (22.6 when including his NBL years) and 13.4 rebounds per game. He was likewise enough of a star at DePaul University to have had his No. 99 retired, as well as being a three-time All-American and The Sporting News Player of the Year in 1944-1945. He was inducted into the Naismith Basketball Hall of Fame in its inaugural class of 1959.
Although he helped his brother and DePaul win the National Invitation Tournament (NIT) in 1945, Ed Mikan never measured up to his all-time great brother, finishing with modest career numbers of 6.7 points and 5.5 rebounds per game across six professional seasons.
Statistics provided by Elias Sports Bureau.