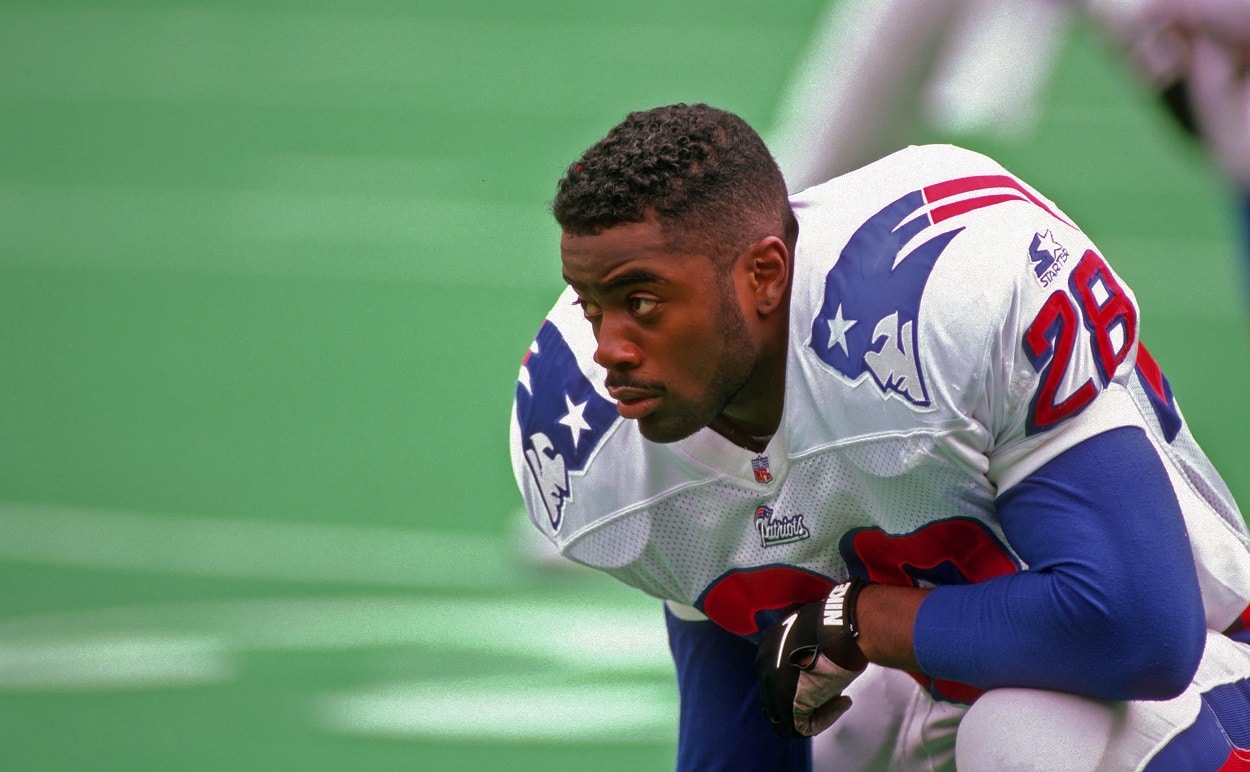 New England Patriots: Ranking the 5 Greatest Running Backs in Franchise History
A look at the top five running backs in New England Patriots history.
Do you need a star running back to win a Super Bowl title? Certainly not. 
Does it help to have one? Absolutely. 
After all, the 2004 New England Patriots wouldn't have won the Lombardi Trophy without a historic season from four-time Pro Bowler Corey Dillon. At the same time, Tom Brady and Bill Belichick won six championships together with an eclectic collection of backs that included players of all shapes, sizes, and abilities. 
Currently, the two-headed tandem of Damien Harris and Rhamondre Stevenson looks primed to dominate defenses again. But with both players in the early part of their respective careers, it's too early to put either one on this list.
However, don't be surprised if the latter eventually knocks someone off. For now, though, considering all the talented and productive running backs who've worn a Patriots uniform, here are the top five in team history.
5. Kevin Faulk, 1999-2011
Stats don't tell the whole story when it comes to Kevin Faulk. After all, he finished his 13-year NFL career with just 3,607 rushing yards and more fumbles (25) than rushing touchdowns (16). And when you look at his resume, you won't find a single individual accolade. But in terms of his value on and off the field, there's no doubt the three-time Super Bowl champion belongs on this list. 
Despite being listed as a running back, Faulk made his most significant impact in the passing game. Besides providing Tom Brady with a reliable set of hands, he provided the Patriots with a trusted blocker who could keep rushers from getting to the GOAT.
A valuable special teamer who scored two kick return touchdowns, the Louisiana native retired with 7,308 yards from scrimmage and 31 touchdowns in 161 regular-season games. Plus, Faulk averaged 4.8 yards per carry and caught 51 passes in 19 postseason appearances—most of which ended in victorious fashion.
Simply put: You can't talk about the best running backs in Patriots history without focusing on one of the core glue guys of the early dynasty teams.
4. Corey Dillon, 2004-2006
Unlike his former teammate, Corey Dillon didn't call Foxborough home for long. However, unlike Kevin Faulk, Dillon dominated as a true No. 1 running back.
Acquired for a second-round pick, the longtime Cincinnati Bengal made Bill Belichick look like a genius by setting a franchise record with 1,635 rushing yards during his debut season with the Patriots. Most importantly, Dillon's physical style propelled New England to its third Super Bowl title in four years. 
Even though he couldn't replicate his magical first-year campaign, he still did well to total 1,545 yards and 25 touchdowns on the ground from 2005-06. Ultimately, longevity doesn't matter with Dillon. Out of all the backs who've suited up for the Patriots, it isn't easy to find anyone else who made as great of an impact as he did in 2004.
3. Sam Cunningham, 1973-1982
Built like a linebacker, Sam "Bam" Cunningham utilized his 6-foot-3, 226-pound frame to run over defenders and cement his place as one of the most beloved players in franchise history.
A first-round pick in the 1973 NFL Draft, the California native went from playing in warm weather to dealing out punishment in the cold conditions of New England. And despite only posting one 1,000-yard season, Cunningham still ranks No. 1 on the Patriots' all-time rushing list. 
The one-time Pro Bowler battled through injuries during the course of his career (he only played 16 games once), making a sizable impact as a runner and receiver. Besides racking up 5,453 yards and 43 touchdowns on the ground, Cunningham caught 210 passes for 1,905 yards and six more scores.
Just how respected was the late running back? In 2010, he was inducted into both the College Football Hall of Fame and the Patriots Hall of Fame.
2. Jim Nance, 1965-1971
Before Cunningham became a key cog in the offense, New England's rushing attack centered around another big-bodied ball carrier who could also do damage in the passing game. Jim Nance tipped the scales at 6-foot-1, 235 pounds, and used that frame to his advantage.
Following a reasonably nondescript rookie season, he exploded for 1,458 yards and 11 touchdowns on 299 carries. After leading the league in all three categories, he finished No. 1 in carries (269) and rushing yards (1,216) the year after. 
Although Nance never came close to putting up those numbers again, he left New England with 5,323 rushing yards, 844 receiving yards, and 46 touchdowns. Like Cunningham, he received the ultimate honor from the team by earning a bust in the Patriots Hall of Fame.
1. Curtis Martin, 1995-1997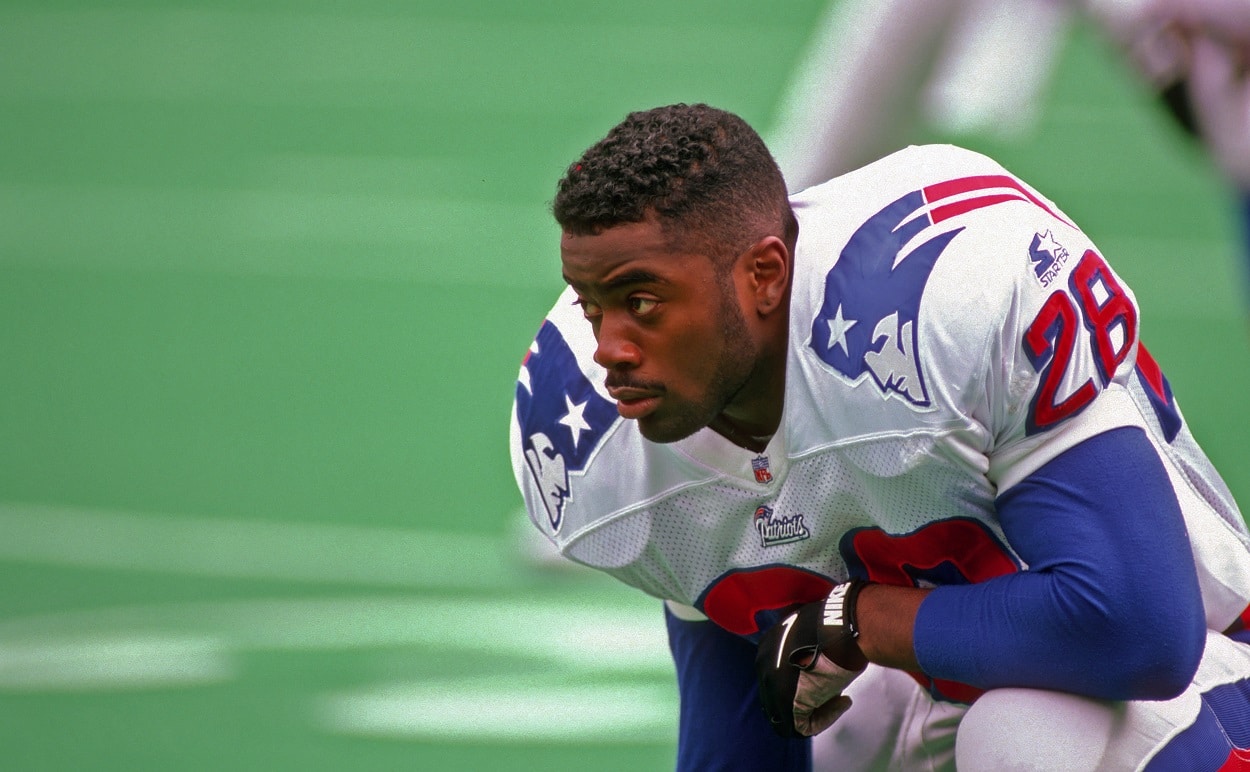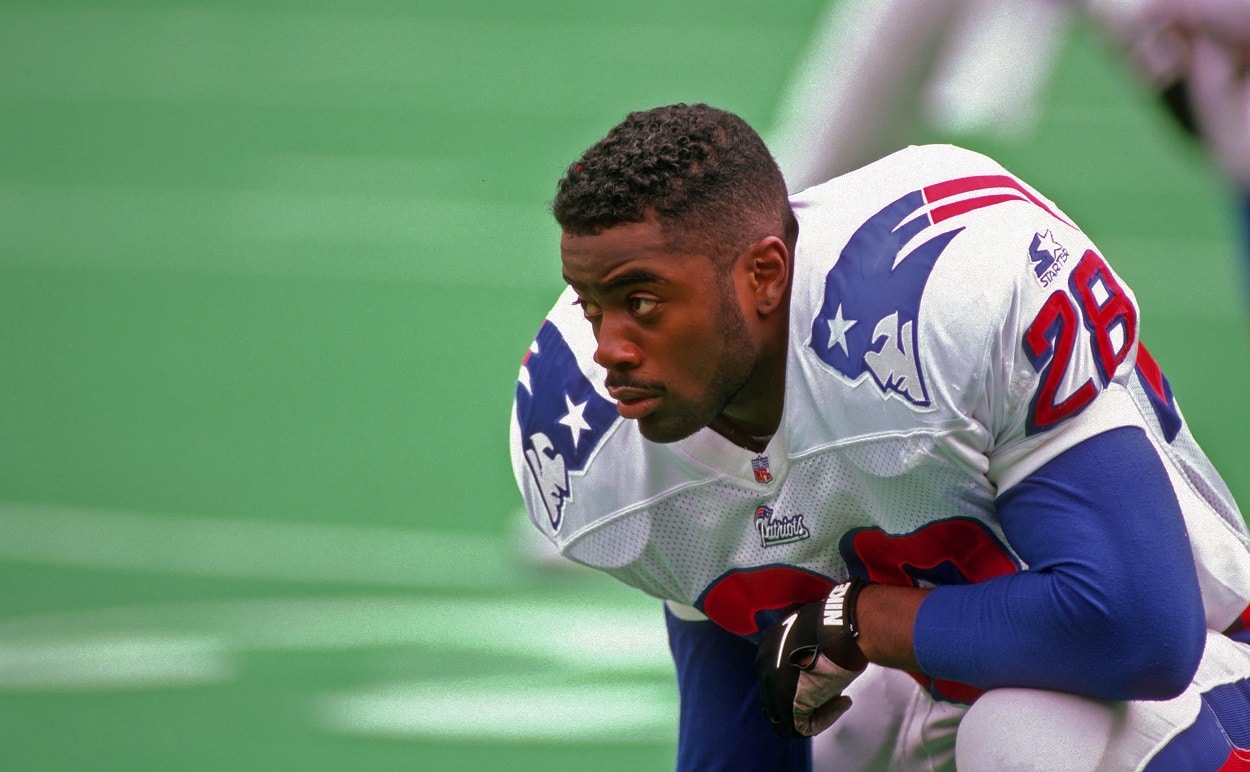 Luckily for a faction of New England fans, they got to see an all-time great carry the rock for three years. Still, it's a shame Curtis Martin didn't get the chance to display his talents around Foxborough for much longer. But for those privileged to watch the 2012 Pro Football Hall of Fame inductee perform in a Patriots uniform, it's obvious why he takes the top spot on this list.
While most NFL fans associate Martin with the division-rival New York Jets, he began his distinguished career in New England by torching defenses to the tune of 1,487 rushing yards and 14 touchdowns. The 1995 third-round pick proceeded to top 1,100 rushing yards in each of his next two seasons.
Plus, he played an integral role in the passing game, racking up 117 receptions for 890 yards during his three-year stint with the Patriots. A complete back who earned two of his five career Pro Bowl selections with the team that drafted him, there's no doubt Curtis Martin is the best back in franchise history. 
Unfortunately for Robert Kraft, Bill Parcells poached the future Hall of Famer from the Patriots' clutches after the 1997 season. Oh, what could have been.
Stats courtesy of Pro Football Reference
Like Sportscasting on Facebook. Follow us on Twitter @sportscasting19 and subscribe to our YouTube channel.