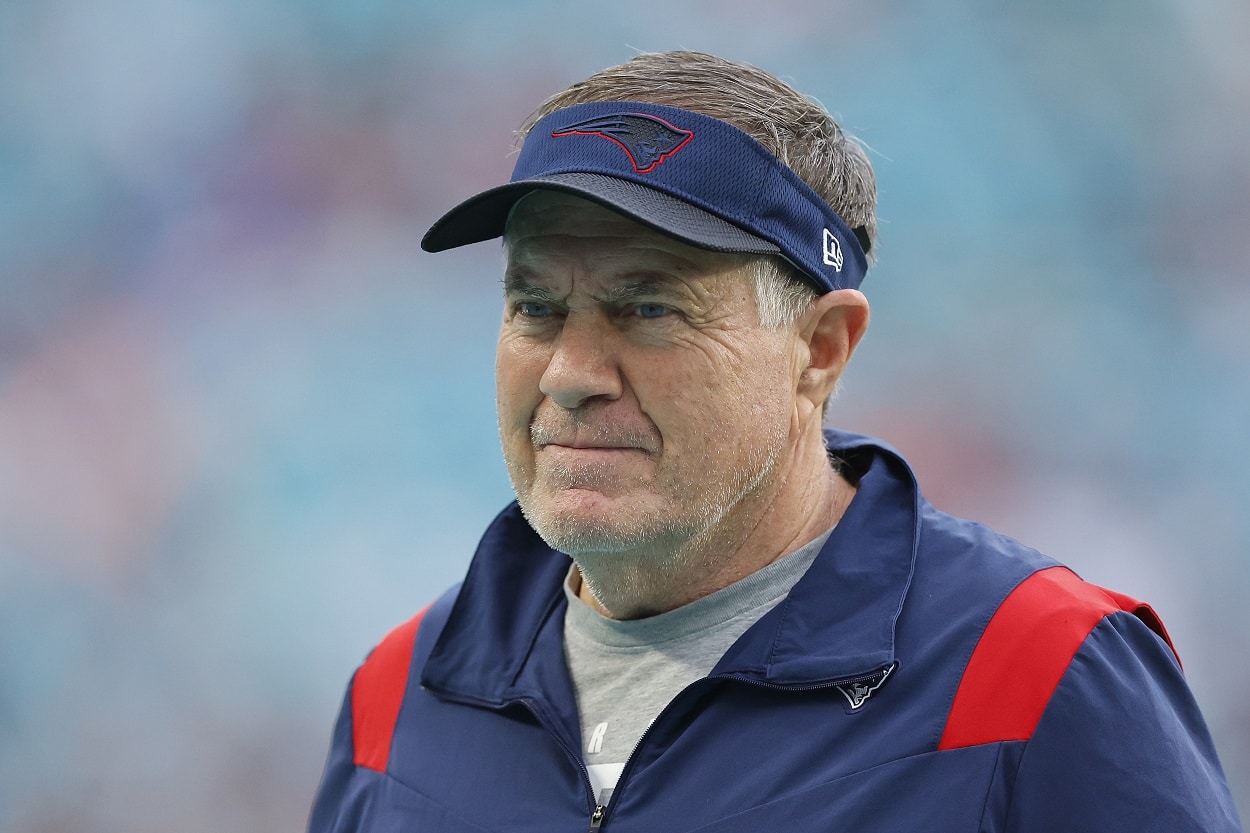 New England Patriots: Ranking the 7 Best Free Agent Signings of the Bill Belichick Era
A look at Bill Belichick's best free agent signings with the New England Patriots.
Although Bill Belichick has primarily relied on a value-based, draft-and-develop model during his legendary tenure with the New England Patriots, even he has been willing to splurge once in a while. Sure, the six-time Super Bowl champions mostly stayed out of the running for big-name free agents over the years. But there's no doubt they achieved unprecedented success thanks to contributions from players who began their careers elsewhere. 
With two historic decades to consider, who have been the best free-agent additions of the Belichick era? Based on their statistical production, contract, and overall impact on the franchise, here's how the list shakes out.
7. Antowain Smith (2001)
He may not be a household name outside New England, but Antowain Smith certainly belongs on Belichick's best free-agent signings list. A solid-but-unspectacular running back with the Buffalo Bills, the Alabama native took his talents to Foxborough in 2001 on a one-year, incentive-laden contract. 
Like most of Belichick's moves that offseason, the Smith signing worked out wonderfully. With a young, unproven version of Tom Brady taking over for an injured Drew Bledsoe, the Patriots leaned heavily upon their first-year tailback to carry the load on offense. Smith rose to the challenge, totaling career-highs in rushing yards (1,157) and touchdowns (12).
The 6-foot-2, 232-pounder's bruising style significantly impacted the team's first two title runs, as he totaled 456 yards and two touchdowns on 117 carries.
6. Matt Judon (2021)
Armed with more cap space than ever, Belichick deviated from the norm and signed several pricey veterans during the 2021 free-agency period. No player received a richer contract than Matt Judon, who bolted from Baltimore for a four-year, $56 million contract. Unlike ex-Raven Adalius Thomas, though, the talented outside linebacker seems like an excellent long-term fit in Foxborough.
Coming off back-to-back Pro Bowl campaigns, Judon took his game to another level for a Patriots defense that sorely needed pass-rush help. By season's end, the 2016 fifth-round pick had recorded a career-high 12.5 sacks to go along with 25 quarterback hits and 14 tackles for loss.
Obviously, the veteran edge rusher needs to put together another double-digit sack season to justify his deal, but the first-year returns earn him a spot on this list.
5. Darrelle Revis (2014)
Revis Island only resided in New England for a year, but it's impossible to look past the impact he made in 2014. Looking to re-establish his value and compete for a title, the uber-talented cornerback accomplished both goals. And by signing Darrelle Revis to a one-year, $12 million contract that included an expensive second-year option, Belichick secured the missing piece to his championship puzzle.
During his lone season with the Patriots, Revis recorded two interceptions and 14 pass breakups, posted a PFF grade of 83.5, and made a habit of taking elite receivers out of the game. His bounce-back campaign resulted in his fourth (and final) first-team All-Pro selection, his first (and only) Super Bowl ring, and a five-year, $70 million free-agent contract from his former employer: the New York Jets.
4. Rob Ninkovich (2009)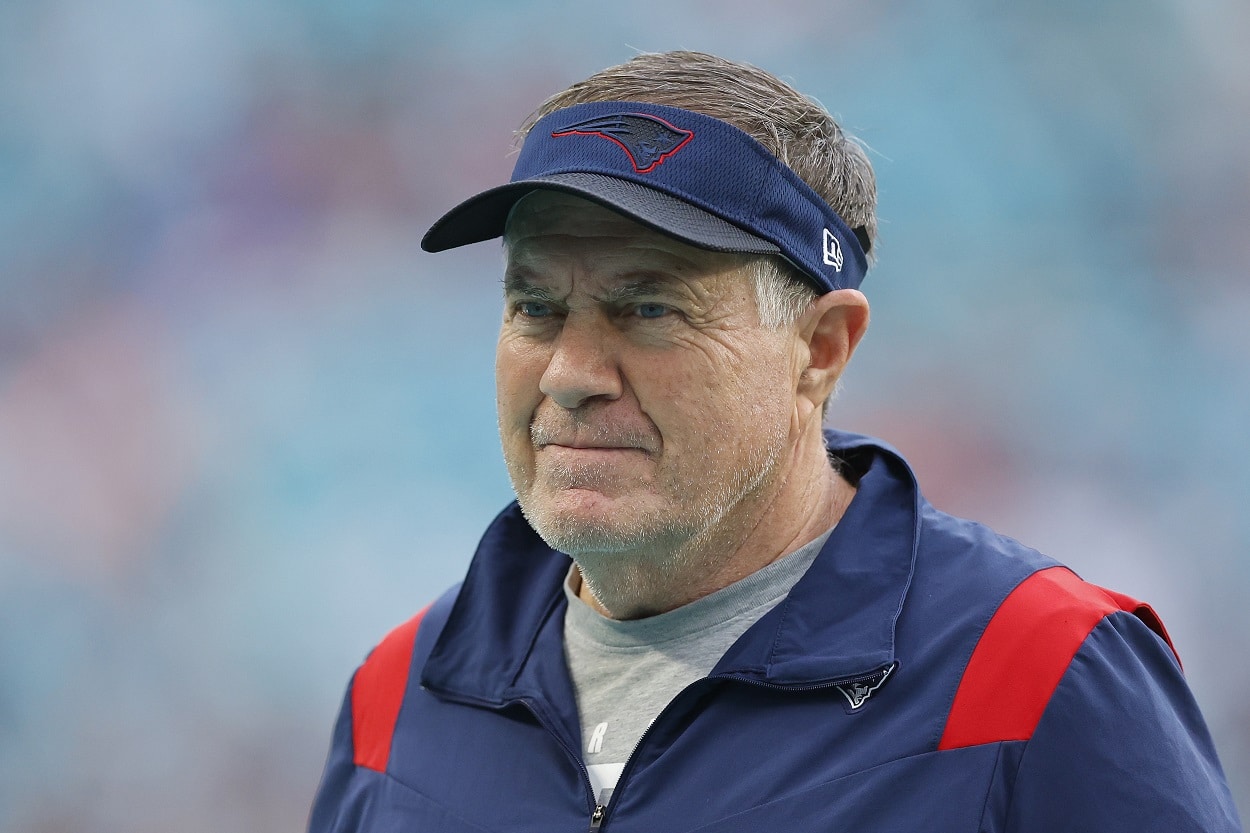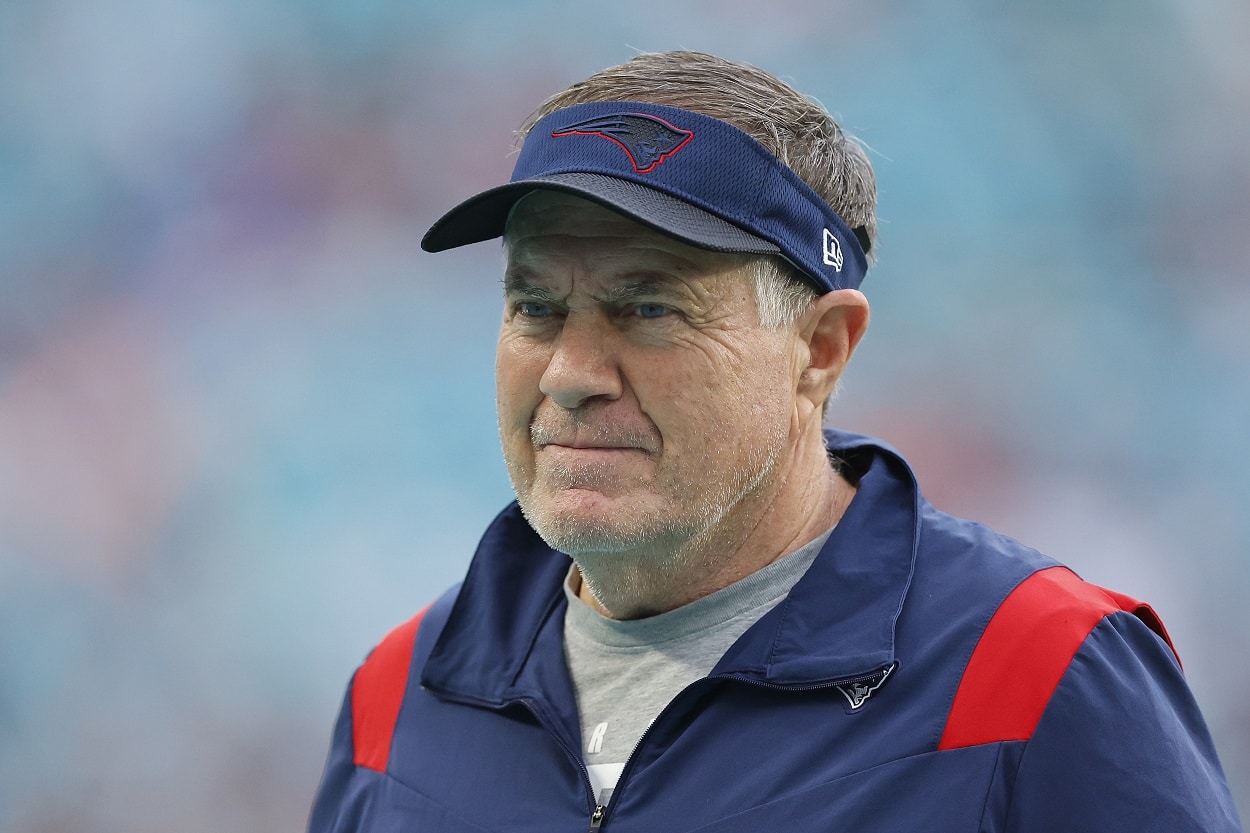 Beauty is in the eye of the beholder. And in the case of Rob Ninkovich, what the New Orleans Saints considered expendable, Bill Belichick considered valuable. Signed to a one-year, $535,000 contract, the Purdue product went from being a long-snapping backup linebacker to a play-making force for the NFL's premier franchise. 
Although Ninkoivch didn't make a massive impact in his first year with the Patriots, he quickly emerged as a dependable defender who could be deployed in multiple ways. No star by any means, the 6-foot-2, 260-pound linebacker totaled 46 sacks, 88 quarterback hits, 21 passes defended, 12 forced fumbles, 14 fumble recoveries, and five interceptions in 101 starts. Belichick definitely deserves credit for taking a free-agent flier on Ninkovich and finding ways to maximize his talents for nearly a decade.
3. Mike Vrabel (2001)
Long before he became an NFL head coach or a Pro Bowl linebacker, Mike Vrabel spent four seasons as a backup with the Pittsburgh Steelers. Despite entering the 2001 free-agent period with a mere seven sacks to his name, the Ohio native caught the eye of William Stephen Belichick. And by placing his faith in Vrabel's versatility, intelligence, and toughness, the greatest coach of all time landed one of the most valuable contributors to New England's dynasty. 
The durable linebacker started his Patriots career by winning a Super Bowl ring, a feat he accomplished two more times. Vrabel started 110 games across eight seasons, racking up 48 sacks and 11 interceptions in 125 appearances. Plus, he became a fan favorite by stepping up on both sides of the ball in the playoffs. In addition to totaling eight sacks, Vrabel made two key touchdown grabs in 17 postseason games as a Patriot.
2. Rodney Harrison (2003)
Talk about a move that paid immediate dividends. Even after earning two Pro Bowl selections as a member of the then-San Diego Chargers, Rodney Harrison came to New England with a point to prove. Thankfully for Patriot Nation, the hard-hitting safety proved the rest of the NFL made a mistake by letting him join forces with Bill Belichick.
Harrison's physical playing style and no-nonsense attitude helped New England make a considerable jump from 17th to first in points allowed. Most importantly, his arrival coincided with the franchise's second Super Bowl title. Of course, the Patriots captured the Lombardi Trophy again the following year, with Harrison earning second-team All-Pro honors. A member of the team's Hall of Fame, the player-turned-broadcaster remains one of the most beloved stars from the dynasty era.
1. Stephon Gilmore (2017)
Bill Belichick shocked the world when he signed Stephon Gilmore to a five-year, $65 million contract on the first day of free agency in 2017. Luckily for the Patriots, giving the former Buffalo Bill a top-of-the-market deal turned out to be a franchise-altering investment that helped bring Lombardi Trophy No. 6 to Foxborough. And based on what he did during his time with the Patriots, there's no doubt Gilmore ranks No. 1 among Belichick's free-agent hits. 
After some early struggles, the long-limbed corner showcased exactly why Belichick broke the bank to bring him to New England. Gilmore went from being a borderline Pro Bowler to the best player at his position, which also speaks to how well he fit within the team's defensive system. The two-time first-team All-Pro earned NFL Defensive Player of the Year honors in 2019 by essentially taking away one side of the field and rendering No. 1 receivers useless.
Ultimately, money got in the way of him finishing his career as a Patriot. Still, Gilmore excelled individually, and the team excelled tremendously thanks to Belichick's ability to pry a blue-chip talent away from a division rival.
Stats courtesy of Pro Football Reference, Contract info courtesy of Spotrac
Like Sportscasting on Facebook. Follow us on Twitter @sportscasting19 and subscribe to our YouTube channel.