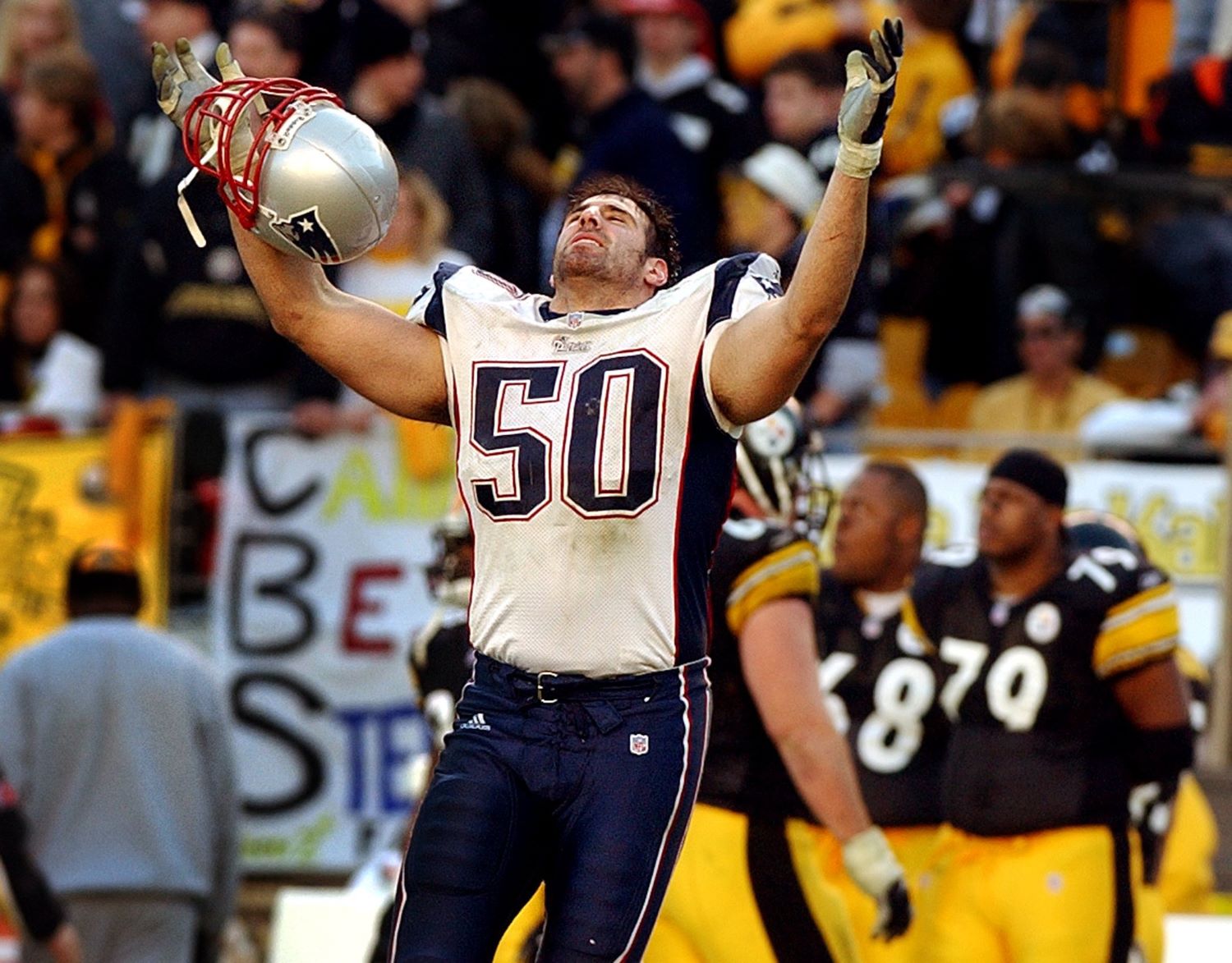 Which NFL Teams Did Mike Vrabel Play For?
Before becoming the head coach of the Tennessee Titans, Mike Vrabel played for the New England Patriots as well as two other NFL teams.
Before he embarked on a coaching career, Mike Vrabel earned a lucrative living playing linebacker. But while most football fans associate the Tennessee Titans coach with the New England Patriots, Vrabel also played for two other NFL teams.
Let's take a closer look at his impressive playing career that spanned 14 seasons and included three Super Bowl rings.
Mike Vrabel got his start with the Pittsburgh Steelers
After earning Big Ten Defensive Lineman of the Year honors in back-to-back seasons, Mike Vrabel entered the 1997 NFL draft. The former Ohio State star waited until the third round to hear his name called. The Pittsburgh Steelers selected the talented linebacker with the 91st overall pick.
However, Vrabel never started a single game for Bill Cowher. In four years with the Steelers, he totaled just 56 tackles and seven sacks.
Despite not putting up big numbers to start his career, the Ohio native garnered interest in free agency from another AFC team. And after signing with one of the Steelers' biggest rivals, Vrabel made sure to prove Pittsburgh made a huge mistake in not finding a role for him.
Becoming a star with the New England Patriots
When the Patriots signed Mike Vrabel, it didn't generate a ton of buzz. But over the next eight years, he developed into one of the most beloved players in franchise history.
In his first season with the team, the ex-Steeler started 12 games and set career-highs across the board. Of course, the Patriots won their first Super Bowl championship in Vrabel's first season with the team.
Bill Belichick made use of the linebacker's versatility and intelligence by lining him up all over the defense. Vrabel played both inside and outside linebacker throughout his time in New England. His physicality and knack for making big plays in clutch moments made him a fan favorite.
Belichick even utilized one of his most valuable defensive players on the other side of the ball. Lining up as a tight end in goal-line situations, Vrabel caught 10 regular-season touchdowns and added two more in New England's back-to-back Super Bowl victories.
Although Vrabel earned Pro Bowl honors just once in his career, the Patriots wouldn't have experienced the same level of success without him. Still, that didn't stop Belichick from trading one of the most respected players in franchise history to another AFC team.
The Titans coach finished his playing career with the Kansas City Chiefs
Mike Vrabel spent the final two years of his playing career with the Kansas City Chiefs. New England traded the veteran linebacker (along with Matt Cassel) for a 2009 second-round pick.
Ultimately, the Patriots won that trade, as they utilized the selection on Patrick Chung. Although the veteran safety opted out of playing this season, he has won three Super Bowl rings while serving a multitude of roles on defense.
Meanwhile, Vrabel failed to make much of an impact with the Chiefs. He recorded 52 tackles and two sacks in his first year in Kansas City. After following up with a zero-sack campaign in 2010, Vrabel retired.
In 14 years in the league, he totaled 762 tackles, 57 sacks, 19 forced fumbles, and 11 interceptions for three NFL teams.
The former Patriots star started his coaching career at Ohio State before spending four years with the Houston Texans. He has served as the head coach of the Titans since 2018. In just his second year at the helm, Vrabel led Tennessee to an AFC title game appearance.
All statistics courtesy of Pro Football Reference.