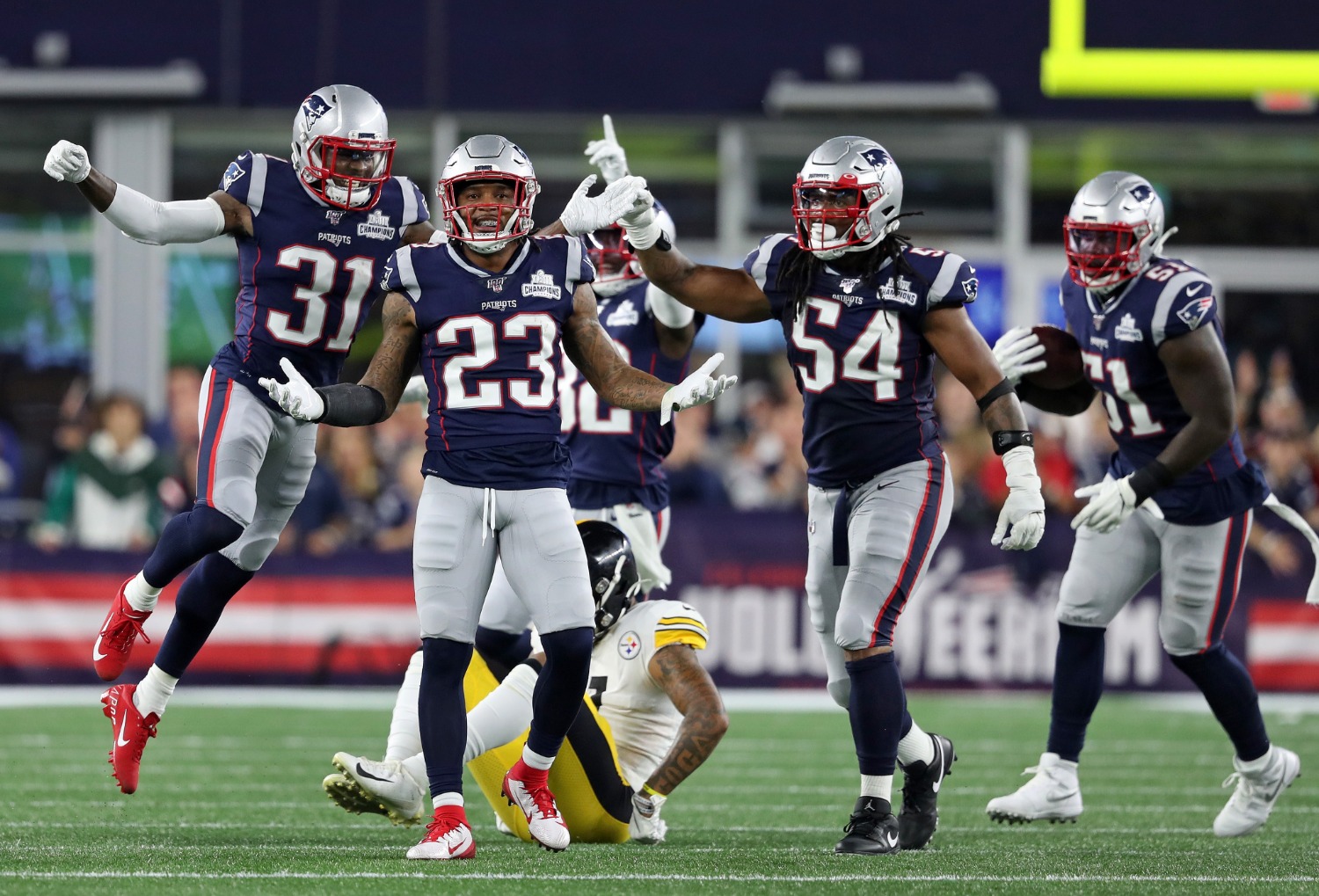 How Many NFL Players Opted Out of the 2020 NFL Season?
With concerns about COVID-19, NFL players faced a difficult choice about the 2020 season. A total of 66 players chose to opt-out.
Once COVID-19 became part of our everyday vocabulary, it put the entire sports world in trouble. Not even the NFL could escape the realities of dealing with COVID-19. Roger Goodell conducted the 2020 NFL draft from his basement instead of Las Vegas. And with the 2020 NFL season right around the corner, NFL players have had to consider whether to opt-out.
Facing a 4 p.m. deadline on Thursday, countless players around the league had to make a difficult decision about playing or sitting out. So how many players opted out of the 2020 NFL season? Let's take a closer look.
COVID-19 has changed the landscape of the NFL
The COVID-19 pandemic has dramatically altered the NFL across the last eight months or so. First, 2020 NFL draft prospects went through quite a different process. Many could not take pre-draft visits due to travel restrictions. Plus, the entire draft had to get a facelift when it became clear that hosting the event in Las Vegas could no longer happen.
Instead, NFL hopefuls learned their fate like the rest of us—by watching the vilified commissioner read names from his basement. The virtual draft format certainly sent a strong message that despite COVID-19 concerns, nothing would stop the NFL from conducting business.
Of course, from an actual football perspective, NFL players have had to alter their offseason training routines, too. Kirk Cousins went home to work out in his parents' driveway. Down in Texas, Pittsburgh Steelers wideout James Washington has stayed in shape on his farm. Lamar Jackson and his Ravens teammates had to run their brutal conditioning test on their own.
NFL players had to weight the costs of opting-out of the 2020 season
From Zoom meetings to training with face shields, NFL players have had to adapt on the fly in order to prepare for the 2020 NFL season. But not everyone will take the field this fall.
Thanks to the NFLPA and NFL agreeing on updates terms to the Collective Bargaining Agreement, players had the option of opting-out of the 2020 season. By doing so, a player forfeits his salary in lieu of a much smaller payday. Players who fall under the high-risk category will collect $350,000 by opting-out. Everyone else will get a $150,000 stipend that comes out of next year's salary.
Players had to consider many factors in relation to opting-out. On one hand, giving up millions would be a tough choice for anyone to make. On the other hand, some players have newborns or pregnant partners who could be put at risk. Others had to consider their own health issues when deciding about whether to play the 2020 NFL season.
How many players opted out of the 2020 NFL season?
The NFL implemented a 4 p.m. deadline on Thursday for players to declare their choice about playing this season. While Tre'Davious White left Buffalo Bills fans waiting to the last minute, the star cornerback ultimately decided to play this season. However, according to the Boston Globe, a total of 66 players opted-out of the 2020 NFL season.
Almost half of the NFL players who chose to sit out the season play in the trenches. Some of the linemen who will not battle it out this year include Bills defensive tackle Star Lotulelei, Bears nose tackle Eddie Goldman, Patriots right tackle Marcus Cannon, Giants left tackle Nate Solder, and Broncos right tackle Ja'Wuan James.
Chiefs right guard Laurent Duvernay-Tardif also opted-out, though for a different purpose. As the NFL's only medical doctor, he will continue fighting COVID-19 as an orderly in a long-term care facility in the Montreal area.
Several high-priced defensive stars also will not suit up this fall. Patriots linebacker Dont'a Hightower won't call the defense for Bill Belichick. Jets linebacker C.J. Mosley won't play until 2021 after missing most of the 2019 season.
Clearly, the risks associated with COVID-19 outweighed the benefits of playing the 2020 season for a number of NFL players. Let's just hope that the league does a better job of preventing the spread of the virus than Major League Baseball.