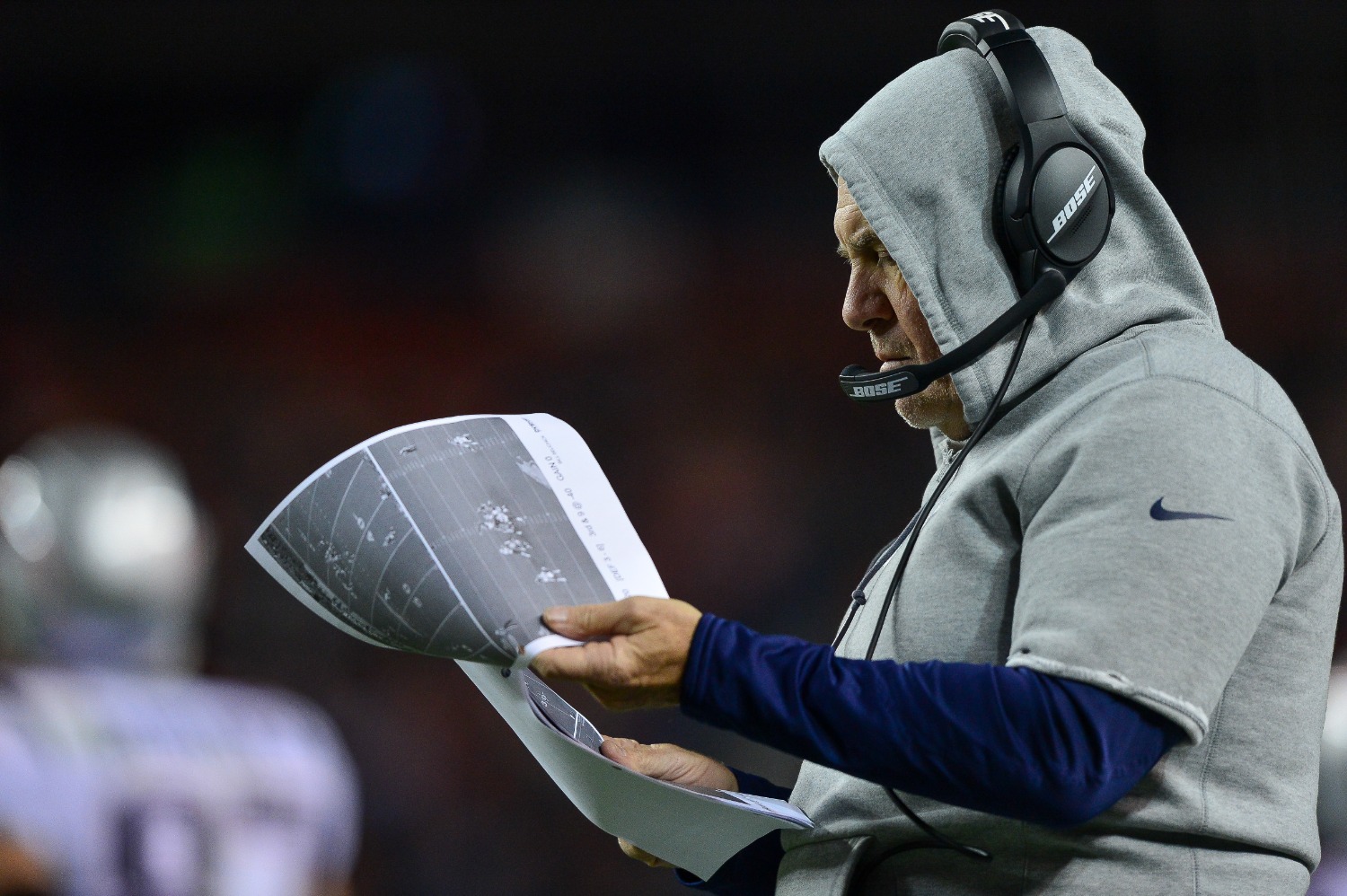 Bill Belichick Must Reverse Troubling Trend for Patriots to Survive COVID-19 Losses
The New England Patriots can survive key losses from COVID-19 if Bill Belichick manages to get production from his recent draft picks.
When Bill Belichick retires, he will walk away as not only the greatest head coach in NFL history but also the top general manager the league has ever seen. As the architect of the New England Patriots, he has unearthed undrafted gems, found future stars in the later rounds, and swung numerous trades to position his team for success.
However, Belichick's brilliance on the sidelines has overshadowed a troubling trend that could come back to bite the Patriots this season. If New England intends on overcoming significant personnel losses from COVID-19 opt-outs, it will only happen if Belichick reverses a troubling trend that may leave the Patriots shorthanded this season.
Key Patriots starters opted-out of the 2020 NFL season
As if losing Tom Brady didn't sting enough, the Patriots watched Kyle Van Noy, Jamie Collins, Danny Shelton, and Elandon Roberts all depart in free agency. Bill Belichick also traded Duron Harmon to the Detroit Lions. The defense suffered devastating blows this week when linebacker Dont'a Hightower and safety Pat Chung opted-out of the 2020 season.
Losing Hightower and Chung hurts New England in a number of ways. Hightower's unique combination of size, speed, and intelligence has made him one of the rare players that Belichick has kept around even with a high price tag. The three-time Super Bowl champion wears the green dot on his helmet and always seems to make clutch plays in the biggest moments.
Chung's decision to opt-out takes away yet another veteran leader on defense. Though he didn't live up to expectations during his first stint with the Patriots, Chung has more than made up for it since returning to New England six years ago. Renowned for his versatility and toughness, the 32-year-old just signed a contract extension in May before opting-out.
Belichick also lost starting right tackle Marcus Cannon for the season. The veteran offensive lineman underwent treatment for non-Hodgkin's lymphoma as a rookie. With three key starters already out for the year, that puts the Patriots in a difficult position to replace their production, leadership, and championship experience.
Bill Belichick has a troubling trend of draft misses
One of the principles of the Patriot Way is the "next man up" mantra. In most cases, Bill Belichick can fill a hole with a younger player or an underrated veteran. Lately, he has had to go with the second option due to a troubling trend of draft misses.
For all of his successful NFL draft selections, Belichick simply hasn't hit at a high rate over the last five years. The Patriots have just two players on their roster from their 2015 draft class (Shaq Mason and Joe Cardona). Belichick's 2016 class featured a huge bust in Cyrus Jones, and now only Joe Thuney remains from that nine-person group.
Derek Rivers and Antonio Garcia went off the board within two picks of each other in 2017. The former has spent most of his Patriots career on injured reserve. The latter never played a down for New England due to health issues. Meanwhile, Deatrich Wise enters the 2020 season firmly on the roster bubble.
Even Belichick's 2018 class has largely underwhelmed. Isaiah Wynn has struggled to stay healthy, though he has the talent to become the long-term answer at left tackle. Sony Michel looked solid as a rookie, but he failed to take the next step in his development last season. Second-round pick Duke Dawson lasted just one year before Belichick dumped him for a sixth-round pick.
The Patriots need their 2020 draft class to make a major impact
To overcome the losses of Hightower and Chung on defense, Bill Belichick will have to reverse his troubling trend of failing to get contributions out of his draft picks. The Patriots need to overhaul an aging roster, and the best way to do so is to build through the NFL draft.
This season, New England will have to rely on a number of rookies to contribute in critical roles. Safety Kyler Dugger, who went 37th overall in April, possesses elite physical tools and has the ability to succeed Chung as New England's starting strong safety. He will have to prove that he can handle the sizable leap in competition after playing at the Division II level.
Linebackers Josh Uche and Anfernee Jennings have vastly different skill sets and body types. However, the two will need to play heavy snaps in 2019 given the Patriots' razor-thin linebacker depth chart.
The team also needs to see if 2019 third-round pick Yodny Cajuste can go from spending his rookie year rehabbing from quad surgery to proving worthy of starting at right tackle in place of Cannon. Overall, Bill Belichick has a tough task in replacing key starters from COVID-19 opt-outs. And unless he reverses a troubling trend of draft misses, the Patriots will struggle in 2020.