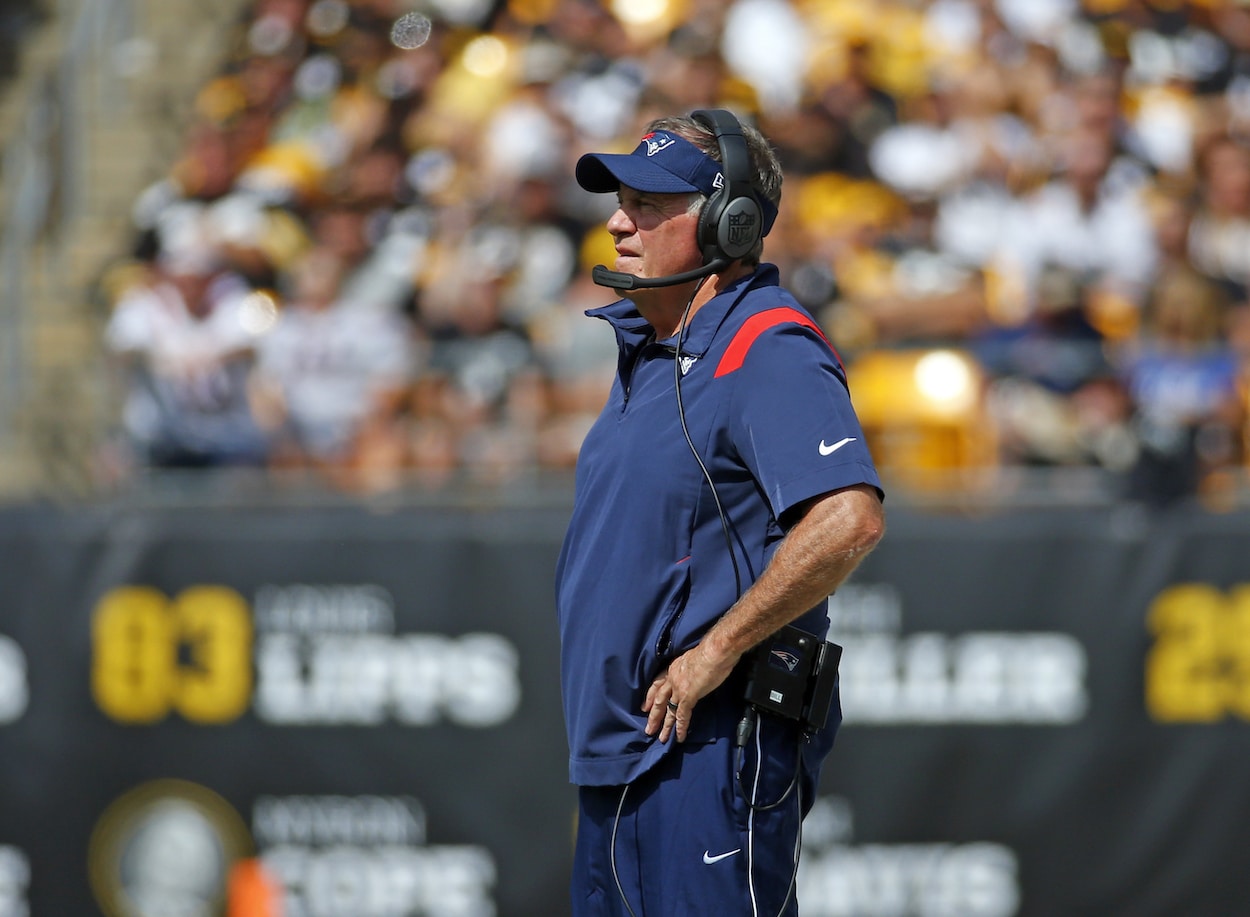 New England Patriots Should Officially Be Hammering the Panic Button as Incompetent Leadership Dooms Them
The New England Patriots are in a world of trouble, and it all starts with the franchise's leadership.
Whether Mac Jones' mysterious ankle injury sidelines him for a single New England Patriots game or several, it doesn't matter.
Regardless of whether the second-year signal-caller manages to play through pain against the Green Bay Packers or waits another week or two to return, he'll still be in the precarious position of having to lead a team that features an overmatched offensive staff, an undermanned roster, and a head coach who continues to look ordinary without the greatest quarterback of all time by his side.
Unfortunately for Jones, the 2022 Patriots are a far cry from the well-oiled machine that existed for two decades prior to his arrival. In many ways, the current iteration of Robert Kraft's beloved franchise seems so far removed from the supremely confident and ultra-prepared version that won six Super Bowl titles with Tom Brady and Bill Belichick at the helm. 
And that's exactly why it's time for Patriots fans to have serious concerns about what lies ahead in Foxborough. 
Major drafting and coaching concerns for the New England Patriots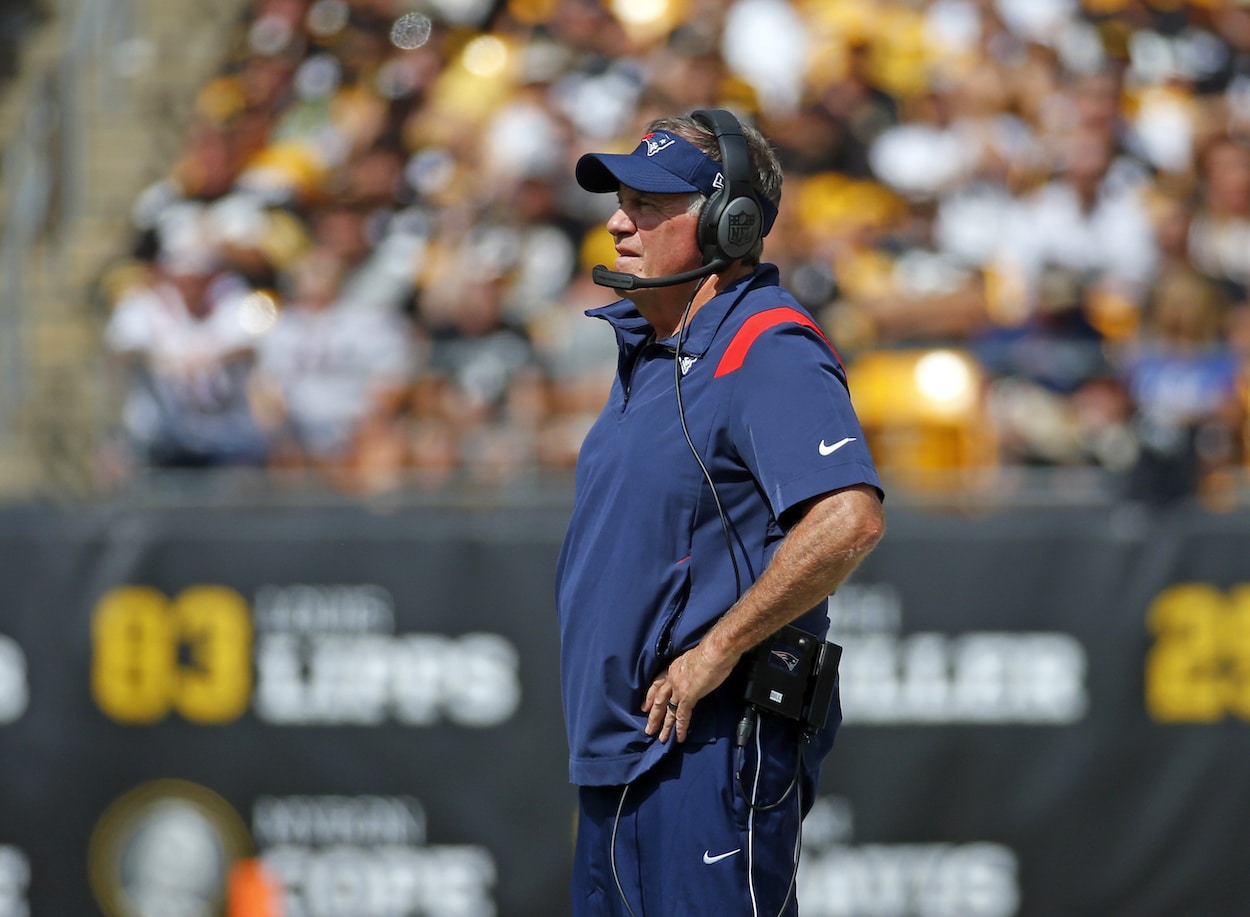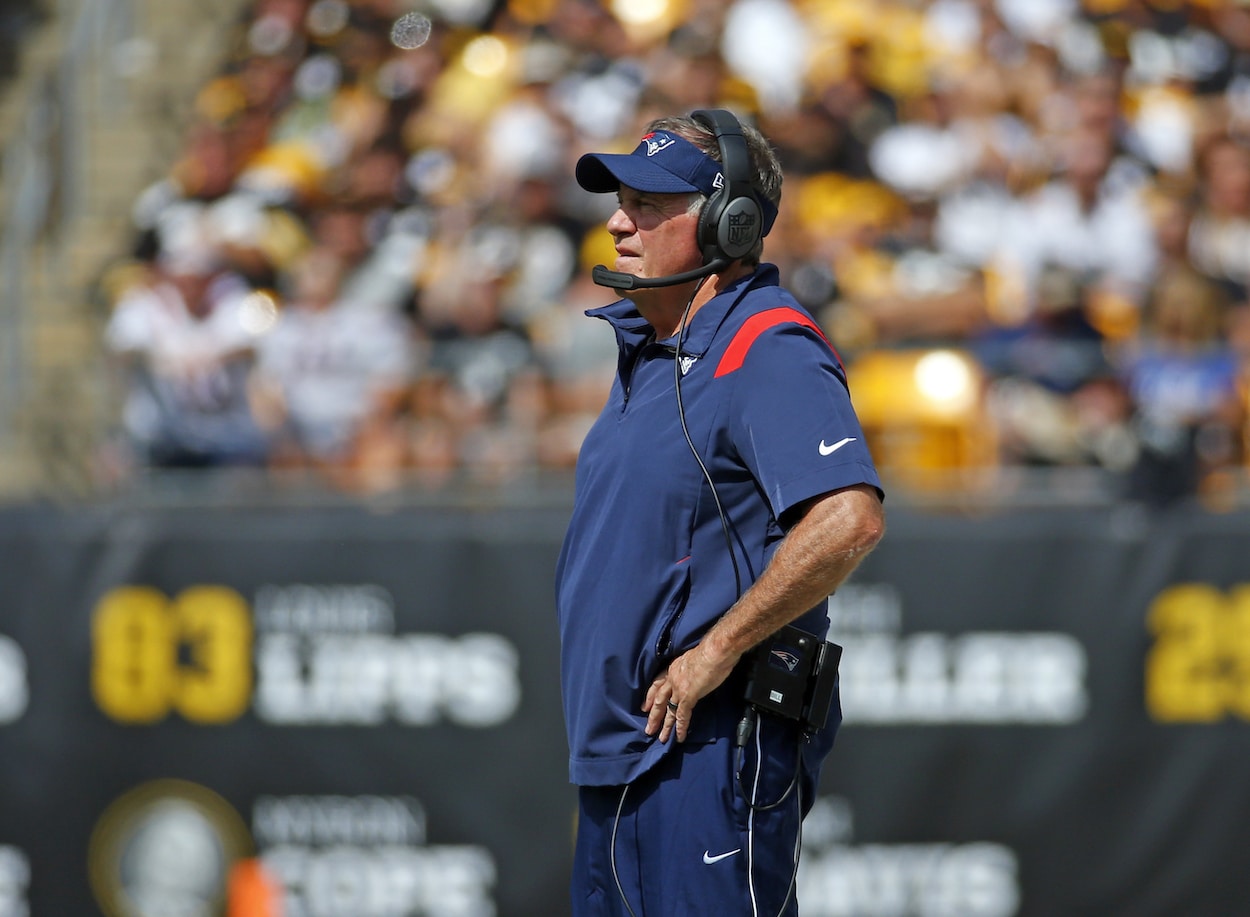 For years, the New England Patriots set the standard on how to execute the draft-and-develop model.
Bill Belichick trusted Scott Pioli to help scout and select players who fit scheme-specific criteria, and the results spoke for themselves. Moreover, the second-winningest head coach in NFL history surrounded himself with qualified peers who assisted in planning and carrying out detailed game plans. Whether it be Charlie Weis, Bill O'Brien, or Josh McDaniels calling plays, Ivan Fears working with the running backs, or Dante Scarnecchia molding linemen into high-end starters, the Patriots possessed excellent offensive coaches. 
On the other side of the ball, Romeo Crennel ran the show in the early dynasty days before Belichick took a more hands-on role. In the ensuing years, Matt Patricia and Brian Flores earned his trust and set themselves up for head coaching gigs. 
However, it's impossible to look past the sheer amount of talent that's left and not have legitimate questions about Belichick's plan of attack. 
Has putting the defense in the hands of Steve Belichick and Jerod Mayo made the Patriots better? Not only has that unit fallen short in big games, but the lack of development from early-round picks like Joejuan Williams, Chase Winovich, Josh Uche, and Anfernee Jennings raises valid questions about what type of coaching they've received. 
Meanwhile, the state of the offense speaks volumes about some of the bad decisions Belichick has made in recent years. From ignoring scouts to select N'Keal Harry over Deebo Samuel or A.J. Brown to failing to have a successor in place for Tom Brady to handing the keys to the offense to Patricia (a lifelong defensive coordinator) and Joe Judge (a longtime special teams coach who spent one year coaching wideouts) once McDaniels left for Las Vegas, it's been an utter mess on that side of the ball. 
Plus, let's not ignore how Belichick devoted an unprecedented amount of guaranteed money in free agency in the spring of 2021. After failing to restock the offense via the draft, he signed two tight ends to contracts averaging $12.5 million per year. To this point, neither Hunter Henry nor Jonnu Smith has justified that price tag. He also signed Nelson Agholor to a two-year, $22 million deal — a massive overpay for someone who never came close to living up to expectations as a first-round pick. 
Overall, the current coaching staff simply looks overmatched, and the lack of an established voice in the front office to challenge Belichick has undoubtedly impacted the franchise. 
Has Bill Belichick set Mac Jones up to fail? 
Mac Jones has certainly made his fair share of mistakes. But make no mistake about it: It's entirely fair to ask whether he's even been given a fair shot to live up to his first-round pedigree. 
After all, how can Belichick look his starting quarterback in the eye and tell him he's doing what's best for the team by transitioning from one of the best offensive coordinators in league history to the uninspiring, underqualified duo of Patricia and Judge? 
How can Jones trust the team's decision-makers when Lil'Jordan Humphrey is playing the majority of the snaps while Kendrick Bourne stands idle on the sidelines? 
Why should Jones feel comfortable playing behind an offensive line that experienced a major overhaul this offseason, including the bizarre trade of Shaq Mason for a measly fifth-round pick? Oh, and of all the players to retain, Belichick placed his faith in the unreliable tackle tandem of Trent Brown and Isaiah Wynn, who both come with well-documented injury and work-ethic concerns. 
To top it all off, after proving capable of running the Patriots' scheme as a rookie, Jones has had to learn a new system that clearly doesn't cater to the team's personnel. So, instead of building off a promising first season, he's taken a step back, has grown frustrated, and has suffered a serious injury that threatens to further derail his development. 
Is it time to hit the reset button in New England?
Obviously, there's still time for the Patriots to turn things around. Perhaps they'll take advantage of a schedule that looks soft once October rolls around. Then again, this isn't the same team that made an annual tradition of improving on a month-to-month basis. 
Does anyone have confidence that the offense will suddenly morph into a chain-moving, point-scoring machine? With defenses not having to worry about a true No. 1 receiver (sorry, DeVante Parker), they can load up against Damien Harris and Rhamondre Stevenson and send pressure on obvious passing downs. 
Does anyone have confidence that the defense will quickly gel into a well-oiled, turnover-producing unit? With no established pass-rusher outside of Matthew Judon, no No. 1 corner, and no established coordinator leading the meeting room, how will the Patriots slow down the likes of Josh Allen, Patrick Mahomes, and Lamar Jackson in the AFC? 
Ultimately, there's very little to be excited about when it comes to the future of football in Foxborough.
The team's most important player is hurt and clearly not happy with what's going on. The coach/GM/final decision-maker has made more personnel mistakes than ever in recent years, and his long-held philosophies about what it takes to win don't align with today's NFL. 
Based on everything that's transpired since the Patriots won their sixth title, it's clear things aren't the same. So, not only is it time to hit the panic button, but it's also inching closer and closer to being time to hit the reset button, too. 
Like Sportscasting on Facebook. Follow us on Twitter @sportscasting19.