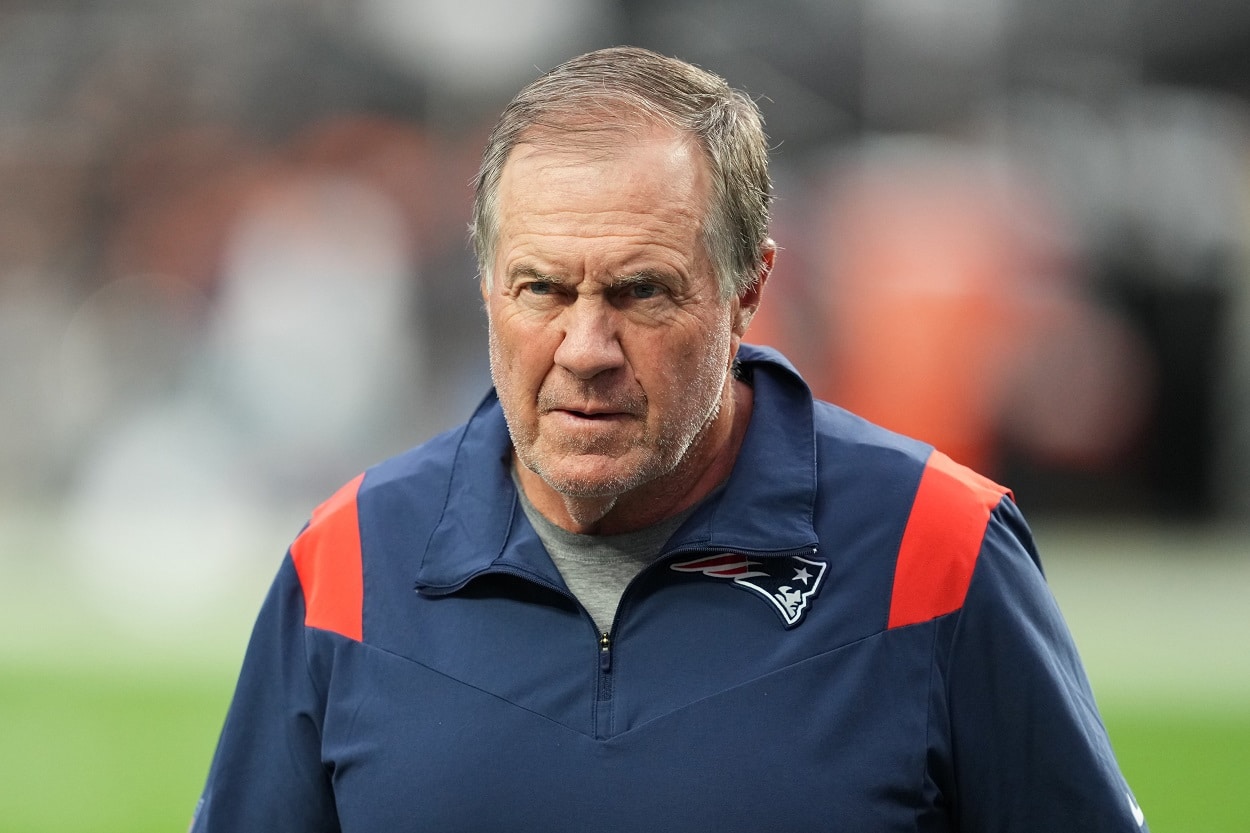 Any Other NFL GM With Bill Belichick's Draft Track Record Would've Been Fired
Bill Belichick's six rings are the only things keeping him from getting fired by the New England Patriots.
Winning six Super Bowls and cementing your case as the greatest coach in NFL history buys you a lot of leeway. But if Bill Belichick had a boss who actually held his highest-paid employee accountable, he would have been handed his walking papers a long time ago. 
After all, despite the impressive work he's done from the sidelines, Belichick's brutally bad streak of front office ineptitude has put the once-dominant New England Patriots in the unfamiliar position of being behind several teams in the talent-loaded AFC. 
In fact, if the man Robert Kraft pays more than $20 million per year didn't have a half-dozen championship rings to fall back on, there's no doubt he would be part of a long list of NFL general managers who got fired for failing to restock their respective teams with talent via the draft. 
The only question is: How many more mistakes can Belichick make before he's held accountable?
The Patriots missed prime opportunities to fortify their offense in 2018
It's hard to believe a franchise that landed iconic stars like Tom Brady, Richard Seymour, Rob Gronkowski, Vince Wilfork, and Julian Edelman through the draft has become one of the least successful at selecting players from the collegiate ranks.
Make no mistake about it, though, Bill Belichick's track record in the draft warrants major criticism–especially when you look at the putrid results since 2018. 
Instead of stocking the roster with young, cheap replacements for aging, cornerstone players, the Patriots squandered an obscene amount of capital in what can only be described as an abject failure by Belichick. 
While wasting second-rounders on Jordan Richards (2015) and Cyrus Jones (2016) in successive drafts certainly frustrated New England fans, the results from 2018-20 reveal just how badly the second-winningest coach of all time has performed as a GM. 
In 2018, the Patriots had two chances to add Day 1 talents to a roster that desperately needed help at the skill positions. Of course, with TB12's contract situation unsettled, the team also had a need at quarterback.
Yet instead of taking Lamar Jackson or a high-end receiver, Belichick used both of New England's first-rounders on a pair of Georgia Bulldogs. 
Unfortunately for the Patriots, neither Isaiah Wynn nor Sony Michel translated their success in the SEC to the pros. While Wynn remains in line to start at right tackle, the oft-injured lineman has zero shot at earning a second contract with the team.
Meanwhile, Michel's own durability issues, along with a surprising lack of burst, have prevented him from becoming the game-wrecking force he was in college. 
Of course, fellow former Bulldog Nick Chubb has quickly earned a reputation as one of the best backs in the league after going four picks later.
To make matters worse, the Patriots traded up in the 2018 draft to take Duke Dawson 56th overall. However, the former Florida Gators cornerback never played a down for the team.
Bill Belichick also badly botched the 2019 and 2020 drafts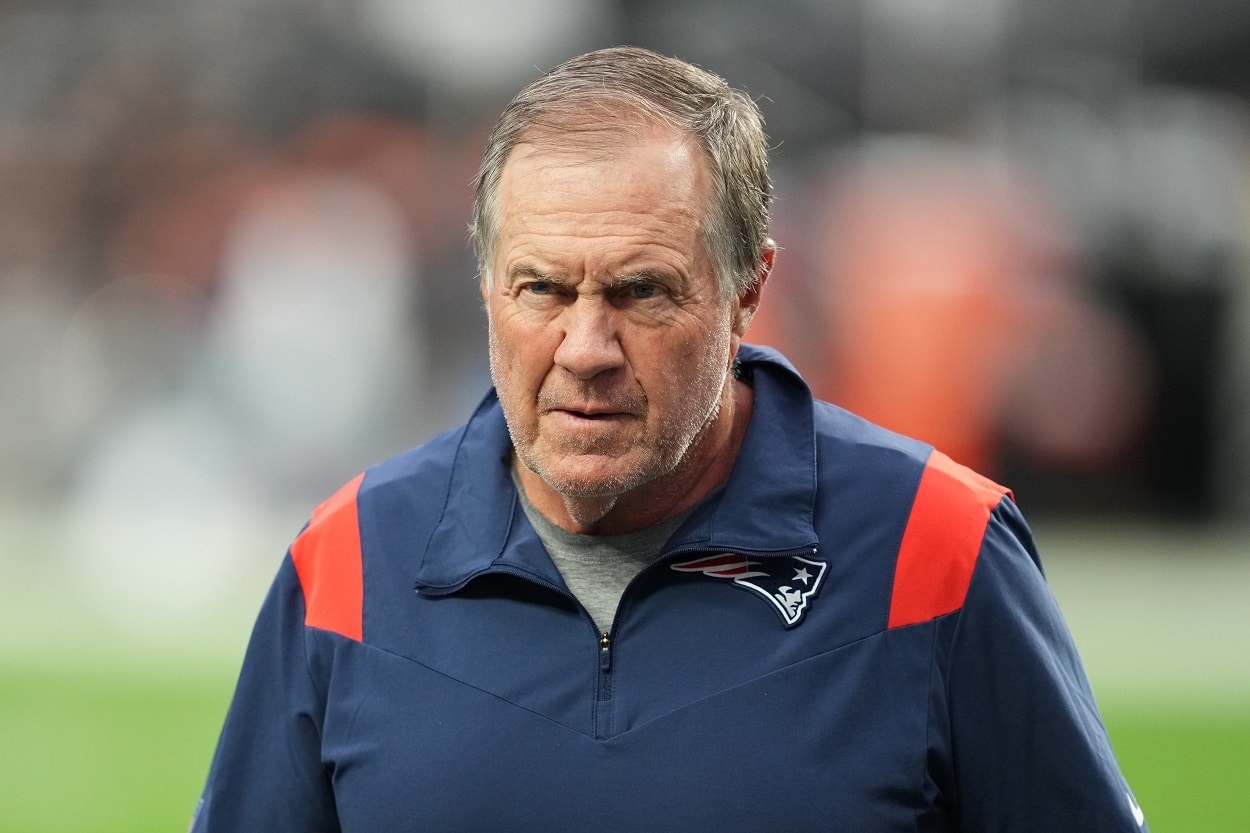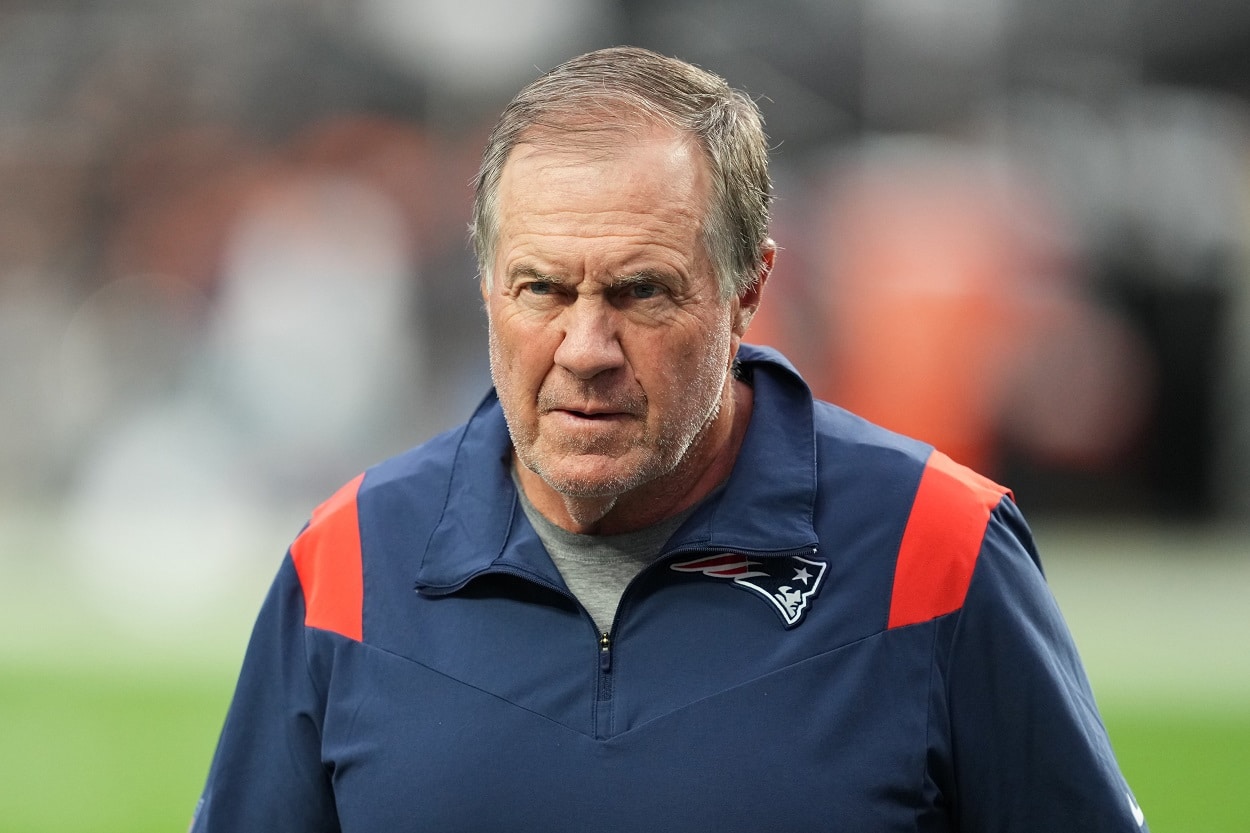 Somehow, that class provided more of an impact than Belichick's dismal group a year later.
From epic first-round bust N'Keal Harry (57 catches in 33 games) to disappointing second-round defensive back Joejuan Williams (zero interceptions and just one start in three seasons) to underwhelming third-rounder Chase Winovich (11 sacks in 45 games), the 2019 draft may go down as the worst of the Belichick era. 
While the crop of players the Patriots selected in 2020 includes promising safety Kyle Dugger, second-round linebacker Josh Uche remains an enigma, and third-round linebacker Anfernee Jennings didn't take a snap in 2021.
Meanwhile, the third-round tight end tandem of Devin Asiasi and Dalton Keene didn't come close to becoming the new version of Rob Gronkowski and Aaron Hernandez. 
Instead, both players received their walking papers this summer after combining for six catches. 
Needless to say, the Patriots' longtime leader squandered multiple opportunities to add playmakers on both sides of the ball.
And because Belichick swung and missed on so many occasions, he essentially had no choice but to spend an unprecedented amount of Kraft's financial resources on veterans during the 2021 free-agency period.
Other NFL GMs would have been fired for delivering Belichick-like results
Simply put: No other NFL GM has job security quite like the man in charge in New England. 
On the one hand, Belichick's resume makes him one of a kind in the world of pro football. Not only has he endured many challenges as a coach, but he's also been responsible for managing the roster, handling free agency and contracts, and making the final call on draft day.
He's certainly been successful at all of those elements over the years, but it's obvious he hasn't performed well in the personnel department during the latter stages of his career. 
Would his peers be granted the same benefit of the doubt if they had blown so many selections in Rounds 1-3? Other GMs have lost their jobs for failing to utilize premium picks correctly over a shorter time frame. 
For example, Dave Gettleman oversaw the draft process from 2018-21 before the New York Giants finally opened their eyes to the truth.
Like Belichick, the NFL lifer made many ill-advised investments in recent years, including taking running back Saquon Barkley second overall in 2018 and betting big on Daniel Jones in 2019. Plus, Gettleman used the Giants' third first-rounder that year on Deandre Baker, who lasted one season with the team before he was released over legal troubles. 
Ironically, one of the Patriots' biggest rivals dealt with the fallout of having an overmatched man in charge of the roster-building process. From 2015-19, Mike Maccagnan served as GM of the New York Jets–an era most fans of the AFC East franchise would like to forget.
During that stretch, the team spent top-100 picks on the likes of Devin Smith (37th overall, 2015), Darron Lee (20th overall, 2016), Christian Hackenberg (51st overall, 2016), Sam Darnold (3rd overall, 2018), and Jachai Polite (68th overall, 2019), none of whom came close to living up to expectations. 
Unlike the rest of the GMs around the league, Belichick seems immune to facing the consequences of not doing his job correctly. But with the rest of the conference looking stronger than ever, the Patriots are in grave danger of falling out of the running for the Lombardi Trophy. 
Only time will tell if Robert Kraft is willing to accept scratching and fighting for a playoff spot as the standard in New England.
Stats courtesy of Pro Football Reference
Like Sportscasting on Facebook. Follow us on Twitter @sportscasting19 and subscribe to our YouTube channel.