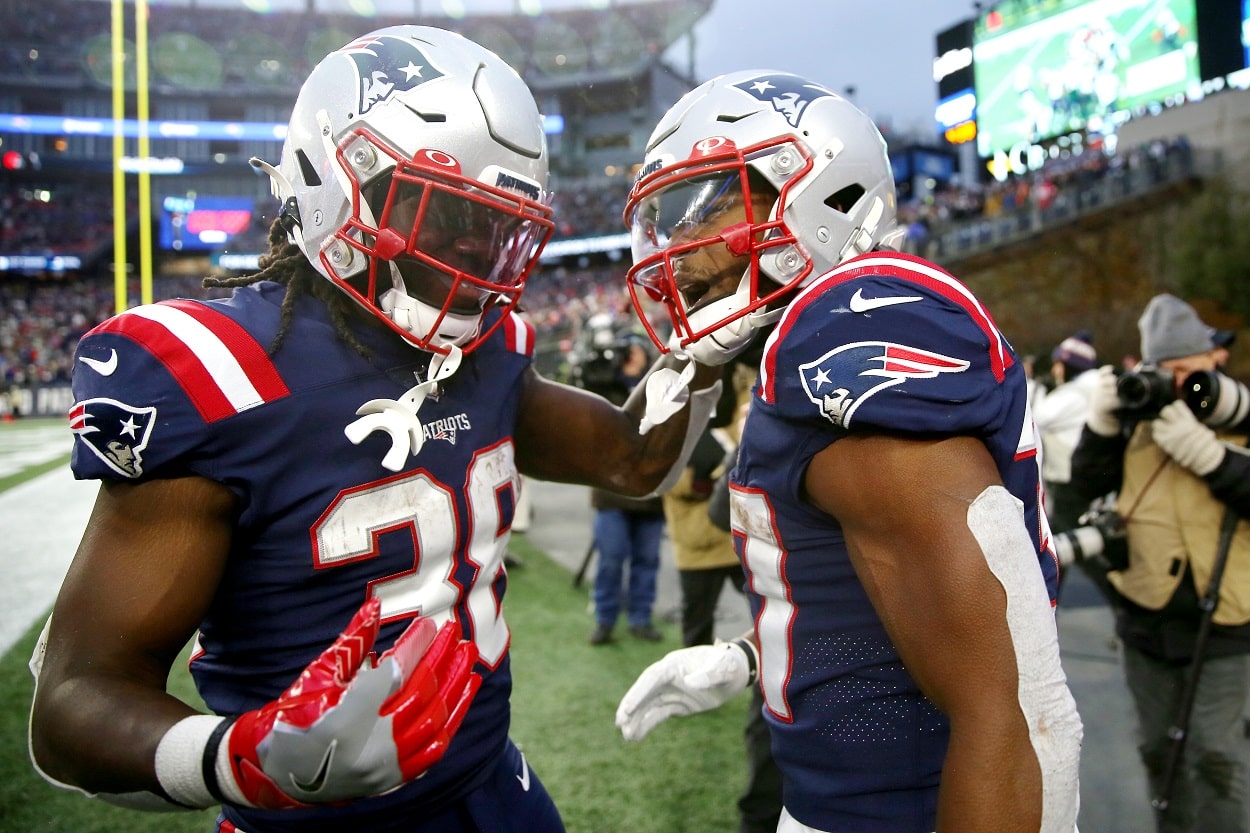 Bill Belichick's New Plan for the Patriots' Offense Should Both Excite and Frustrate Fantasy Football Owners
Bill Belichick has plans for a new offensive attack with the New England Patriots.
If it ain't broke, don't fix it. 
Unfortunately for the New England Patriots, with James White wrapping up his eight-year NFL career just four weeks before the regular season begins, they lost not only one of the most respected players in franchise history but also a precious part of their offense. 
While it would be unfair to call the system broken in light of White's retirement, Bill Belichick clearly believes change needs to occur. 
But that doesn't necessarily mean everyone will welcome his new plan for the running back position with open arms. After all, if the legendary coach takes things in a different direction for the first time in decades, fantasy owners could just as easily be excited as frustrated once the 2022 season begins.
Don't expect the same old Patriots offense in 2022
Ever since Belichick took over in New England, the Patriots have featured a running back who plays almost exclusively on passing downs. Kevin Faulk shined in that role during the early dynasty days, setting the stage for Danny Woodhead, Shane Vereen, and White to follow in his footsteps. 
However, the idea of keeping a lead back on the sidelines in passing situations in favor of a third-down specialist apparently retired once the star of Super Bowl 51 officially called it quits. During a recent conversation with Bob Socci, Belichick said Damien Harris and Rhamondre Stevenson are "looking at all three downs" and that the team "has to plan accordingly on that." 
Needless to say, Patriots fans should be in store for a different experience when the offense is on the field this season. 
"When you play players on every down, then you're looking at a different type of player and a different set of responsibilities," Belichick said. "Some of those are advantages for us. Some of them may not be advantages. Those guys have all improved. But it's a lot." 
At this point in their respective careers, neither Harris nor Stevenson would be described as top-tier pass catchers. The former excelled as the Patriots' primary ball-carrier in 2021, setting career-highs in rushing yards (929) and rushing touchdowns (15). The latter overcame some early ball-security issues to finish his rookie season with 606 rushing yards, 123 receiving yards, and five touchdowns. 
Based on Belichick's words, though, both Harris and Stevenson should receive far more opportunities to make plays in the passing game. As much as that may benefit some stakeholders, others may find New England's plan for the position frustrating.
Bill Belichick's plan at RB has huge implications for fantasy football owners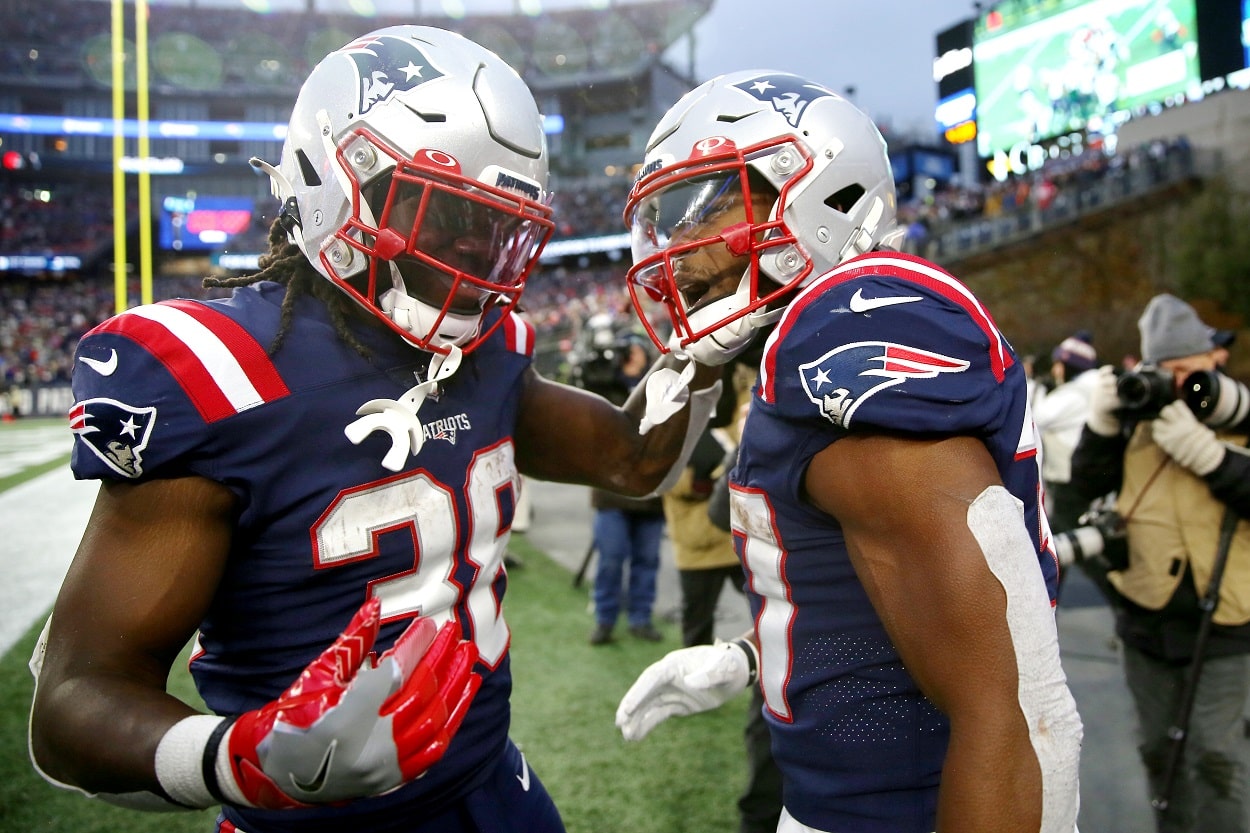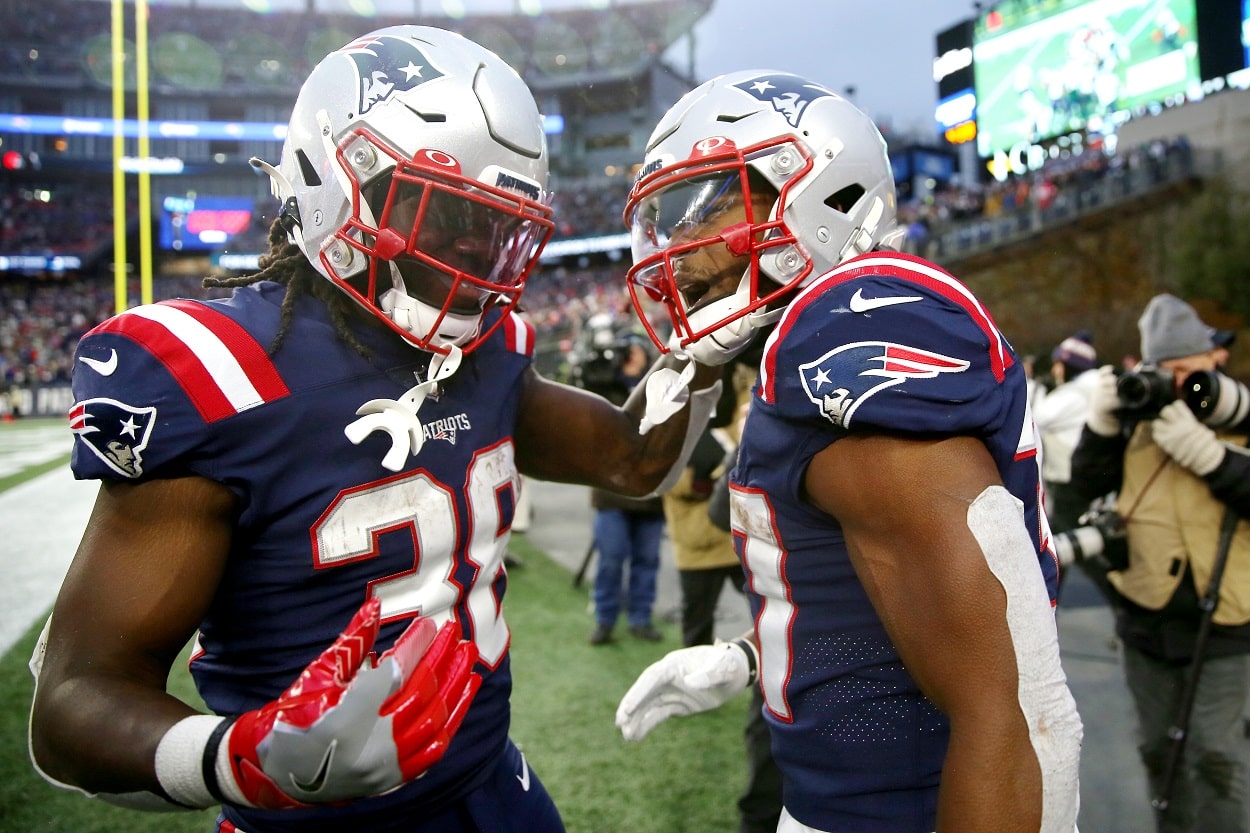 Everything has pros and cons, and that's the case with the Patriots' plan to utilize both Harris and Stevenson on all three downs. For fantasy football owners, in particular, this new concept could lead to some enjoyable Sundays—and some maddening ones. 
Let's start with the positives. 
If you're a fan of the hard-charging Harris, having him on the field more only raises his chances of finishing the season as a top-10 fantasy back. Though not exactly the most naturally gifted pass catcher, his physicality and straight-line speed present potential matchup problems on third downs. 
The same goes for Stevenson in terms of his ceiling. The fleet-footed Oklahoma product flashed Pro Bowl skills as a rookie, and keeping him off the field might be challenging if he takes a step forward. Again, without White or another designated third-down back eating up snaps, Stevenson should see a sizable uptick in playing time.
However, because the Patriots boast two potential RB1s, Belichick's newfound approach to the position could cause headaches for fantasy owners. 
How exactly will New England decide whether to use Harris or Stevenson on passing downs? Both players are talented and bring big-play ability, which might make it tough to determine who should get the ball in critical situations. Plus, the fact Matt Patricia and Joe Judge seem to be running the show on offense only complicates things further. 
Longtime fantasy enthusiasts should be all too familiar with the problems of betting on Patriots running backs. The team has cycled through so many players and has rarely had a true touch-dominant back. With Harris and Stevenson essentially competing for RB1 duties, it might be more difficult than ever to figure out how the workload will be distributed. 
And when your championship dreams hinge heavily on a player's usage, the week-to-week uncertainty about who will receive the most touches can make things stressful. 
Ultimately, as Bill Belichick made abundantly clear this week, he has the final say over everything in Foxborough. So, if you're considering drafting Harris or Stevenson, just remember that we're all at the mercy of his decision-making.
Stats courtesy of Pro Football Reference
Like Sportscasting on Facebook. Follow us on Twitter @sportscasting19 and subscribe to our YouTube channel.