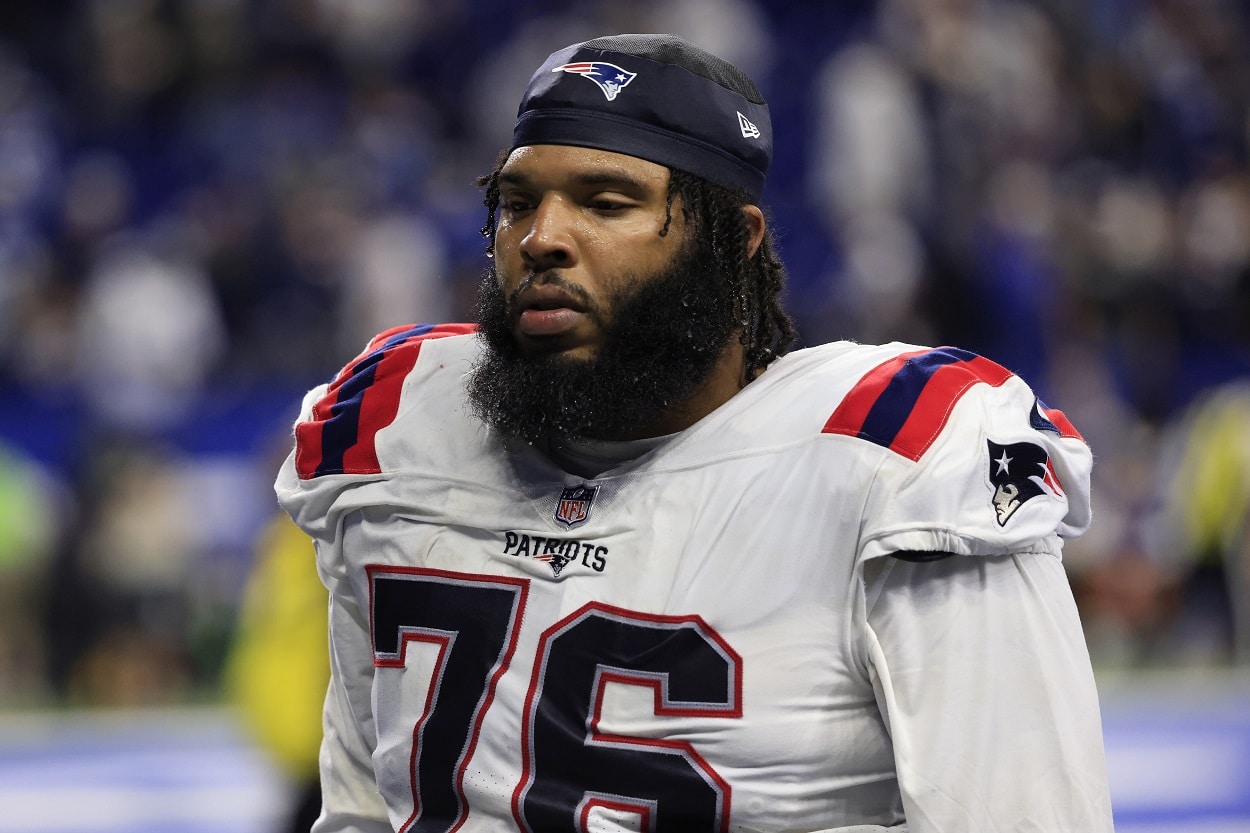 A Positive Development May Convince Bill Belichick to Cut Ties With the Patriots' Latest First-Round Flop
With Isaiah Wynn missing practice time with the Patriots, the door has opened for Yodny Cajuste.
Let's just say most general managers would be worried about their job security if they had swung and missed as much as Bill Belichick has in recent years during the NFL draft. Sure, the New England Patriots seem to have landed their next franchise quarterback, a bonafide RB1, and a potential star defensive tackle in 2021.
But the results from the half-decade prior do not speak well to the greatest coach in NFL history's ability to evaluate collegiate prospects. 
Luckily for Belichick, even though another one of his Day 1 picks looks primed to play elsewhere sooner than later, an often-overlooked member of the Patriots' massively disappointing 2019 draft class may finally be ready for primetime.
Will Isaiah Wynn be on the Patriots' roster come Week 1?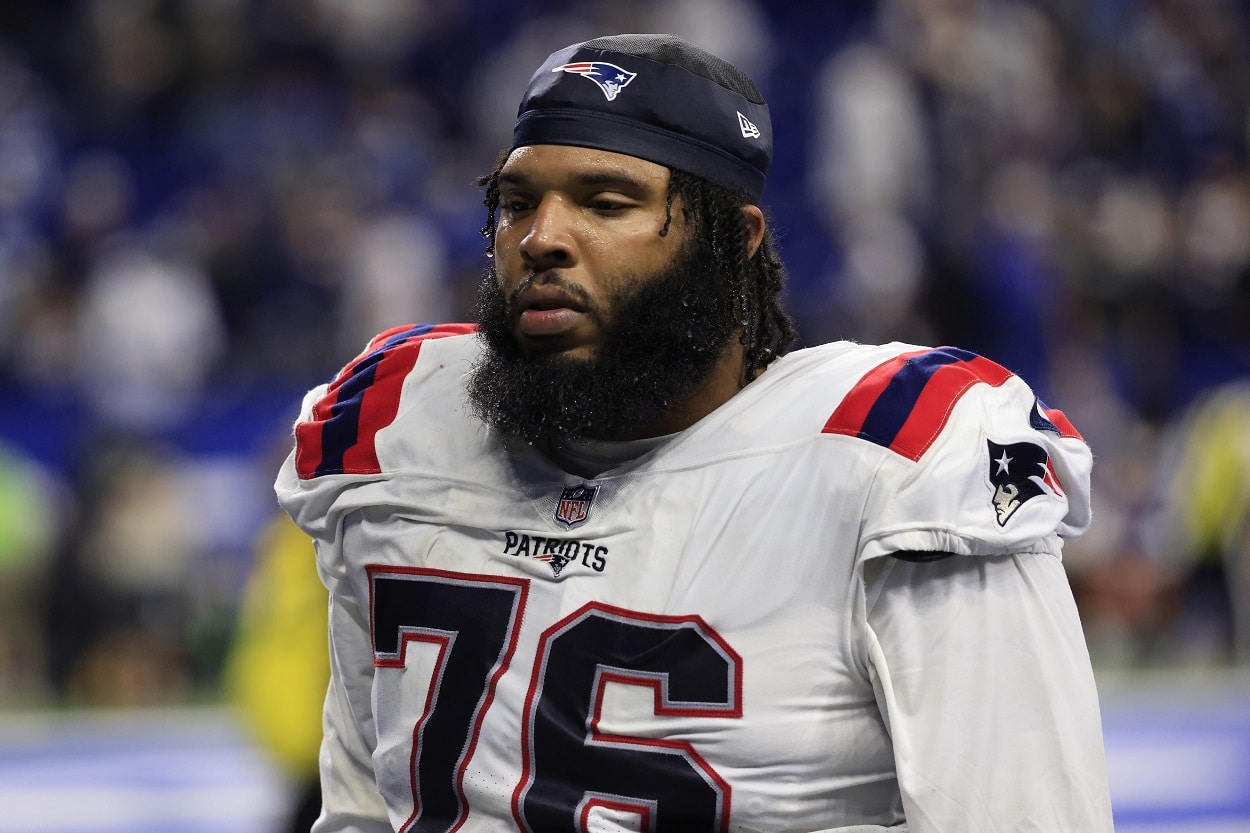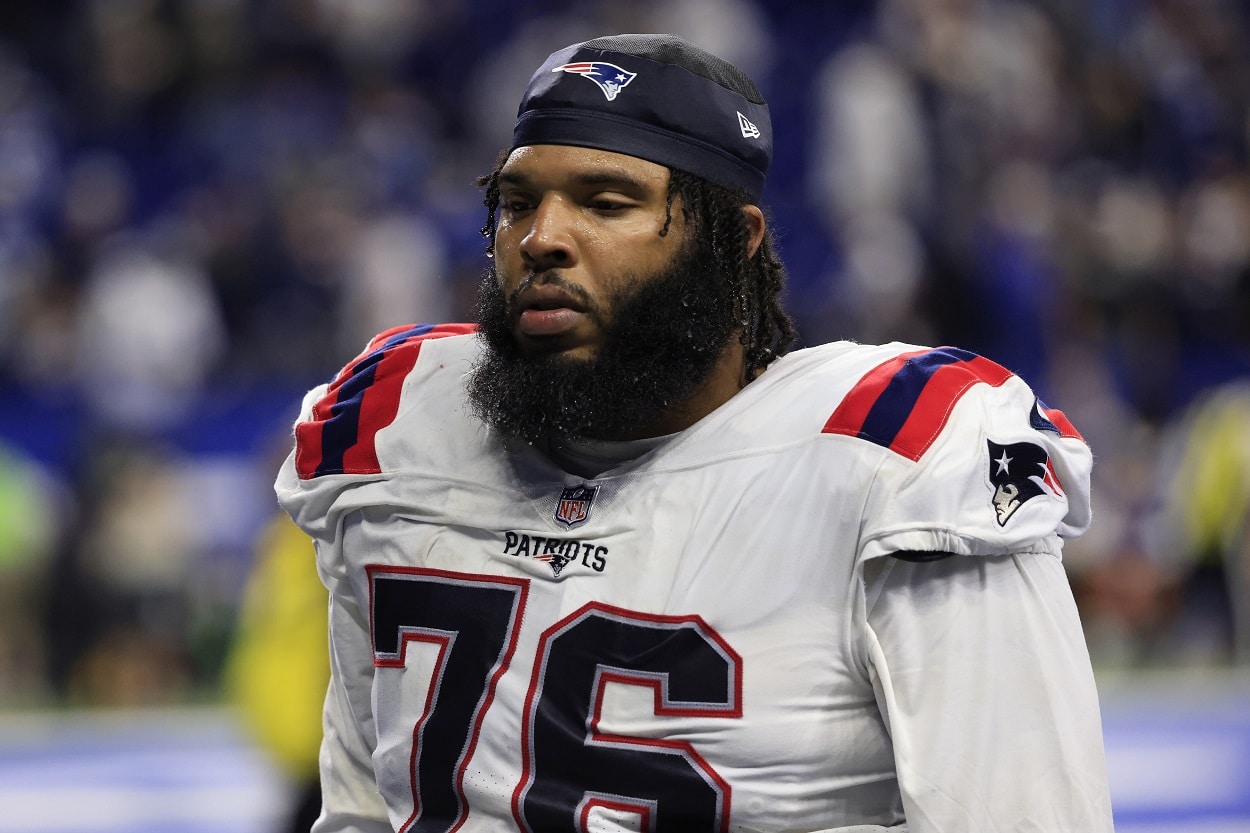 Despite having a first-round pedigree, Isaiah Wynn could easily find himself wearing a different uniform by the start of the regular season. After all, why should the Patriots want to spend $10.4 million on a player who consistently gets hurt and doesn't exactly do the best job of keeping quarterbacks clean? 
Injured on an annual basis since he arrived as the 18th overall pick in 2018, Wynn's tenure with the team has featured plenty of frustrating moments. Instead of locking down the left tackle position for good, he watched the Patriots slide Trent Brown back to the blind side this offseason, a clear sign they entrust the veteran more with protecting talented second-year quarterback Mac Jones. 
Wynn seemed slated to start at right tackle for the first time in his football career, but he unsurprisingly suffered a setback that forced him to miss training camp practices.
While nobody knows Belichick's ultimate plan for the oft-injured offensive lineman, it's safe to say Wynn will become the latest first-rounder who failed to live up to expectations in New England. 
Ironically, fellow former Georgia Bulldog Sony Michel, who went off the board 13 picks later in 2018, got traded last season. N'Keal Harry, the team's first-round pick in 2019, fetched a future seventh-rounder in a deal with the Chicago Bears last month. And when you consider neither Malcom Brown nor Dominique Easley earned second contracts, it's clear Belichick has struggled to get adequate value on Day 1 of the draft.
But could a somewhat forgotten third-rounder be the answer to the Patriots' right tackle woes?
Yodny Cajuste has a prime opportunity to climb to the top of the Patriots' depth chart
Patience is a virtue. And in the case of Yodny Cajuste, New England has waited a while for the fourth-year pro to prove he belongs in the NFL. 
Between his own improvement and Wynn's unreliability, the stars seem to be aligning for Cajuste to take over as the team's starting right tackle. In fact, the typically tight-lipped Belichick went so far as to say he's had "his best camp" during a conversation with reporters earlier this week. 
On paper, Cajuste has all the tools to become a top-tier player at the position. Tipping the scales at 6-foot-5, 310 pounds, he boasts a large, powerful frame, long arms, and fairly quick feet. After playing zero snaps across his first two seasons with the Patriots, the former West Virginia standout appeared in seven games (two starts), earning a 55.7 grade from Pro Football Focus.
If Cajuste continues trending upward throughout training camp and the preseason, it would make sense for the Patriots to make him a starter. Besides forming a physically imposing duo with 6-foot-5, 350-pound right guard Michael Onwenu, he would provide Belichick with what he cherishes most: value.
Rather than paying Wynn more than $10 million for what would undoubtedly be his final year in Foxborough, why not give Cajuste a chance to prove he deserves an extension in the final year of his rookie contract? The 26-year-old carries a ridiculously cheap cap hit for 2022 ($1.03 million), and if he plays well, perhaps the Patriots could lock him up on a team-friendly deal.
Can Matt Patricia get the most out of the Patriots' offensive line?
Because Bill Belichick loves to zig when everyone else zags, Mac Jones' protection squad will be coached up by someone who's essentially spent his entire NFL career on the other side of the ball. And if anyone in the organization faces more pressure to succeed than the team's starting quarterback, it's probably Matt Patricia. 
Unfortunately for Jones, his fate rests largely in the hands of the man who flopped miserably in Detroit. With Belichick putting Patricia in charge of the offensive line and possibly calling plays, it's fair to have serious doubts about New England's chances of putting up big point totals in 2022.
Even though the skill positions look better stocked than in recent years, it's impossible to predict how the offense will perform given the presence of not just Patricia, but also Joe Judge. 
Ultimately, if the Patriots plan on playing in January for the second straight season, they'll need to make major strides up front. Otherwise, a pocket passer like Jones will have difficulty making plays, and the dynamic duo of Damien Harris and Rhamondre Stevenson will struggle to find any room to run. 
Whether Matt Patricia is the right man for the job is up for debate. What's not, however, is whether the Patriots should employ Isaiah Wynn for $10.4 million when they can turn the reins over to Yodny Cajuste for 1/10th of the price.
Stats courtesy of Pro Football Reference, Contract info courtesy of Spotrac
Like Sportscasting on Facebook. Follow us on Twitter @sportscasting19 and subscribe to our YouTube channel.