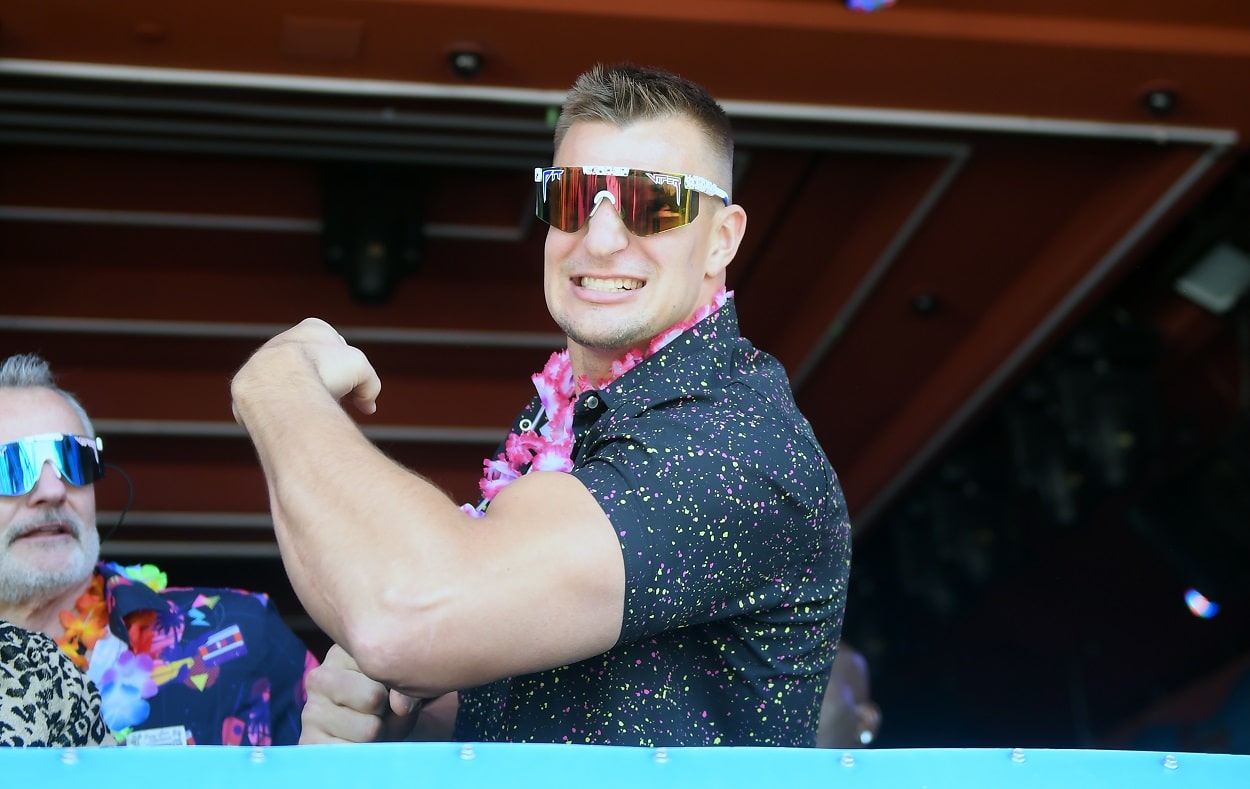 Rob Gronkowski Hilariously Ponders the NFL Players He Could or Couldn't Take in a Real MMA Fight
Rob Gronkowski names the NFL players he could take in an UFC-style MMA fight.
During Rob Gronkowski's first retirement from the NFL, the future Hall of Fame tight end took his charisma and athleticism to WWE.
Now retired for a second and final (we'll see) time, the four-time Super Bowl champ is taking a shot at mixed martial arts. But unlike how he took part in a few matches in WWE, Gronk won't be stepping foot inside the octagon for UFC.
Instead, he's partnered with Peyton Manning's Omaha Productions and ESPN to host an alternate viewing option for certain UFC events, much like the "Manningcast" option during certain Monday Night Football games.
The first edition of the "Gronkcast" ran during the recent UFC 278 event and featured Rob, his four brothers, and his father providing commentary and interviewing special guests, which included UFC legend, Chuck Liddell. There were games, pillow fights, watermelon crushing, beer-drinking contests — essentially all the wackiness you'd expect from a show featuring Rob Gronkowski.
But perhaps the most intriguing part of the night was when Gronk was asked about several NFL players and whether or not he could take them in a UFC-style fight, which provided some fantastic answers.
Rob Gronkowski names the NFL players he could or couldn't take in a UFC fight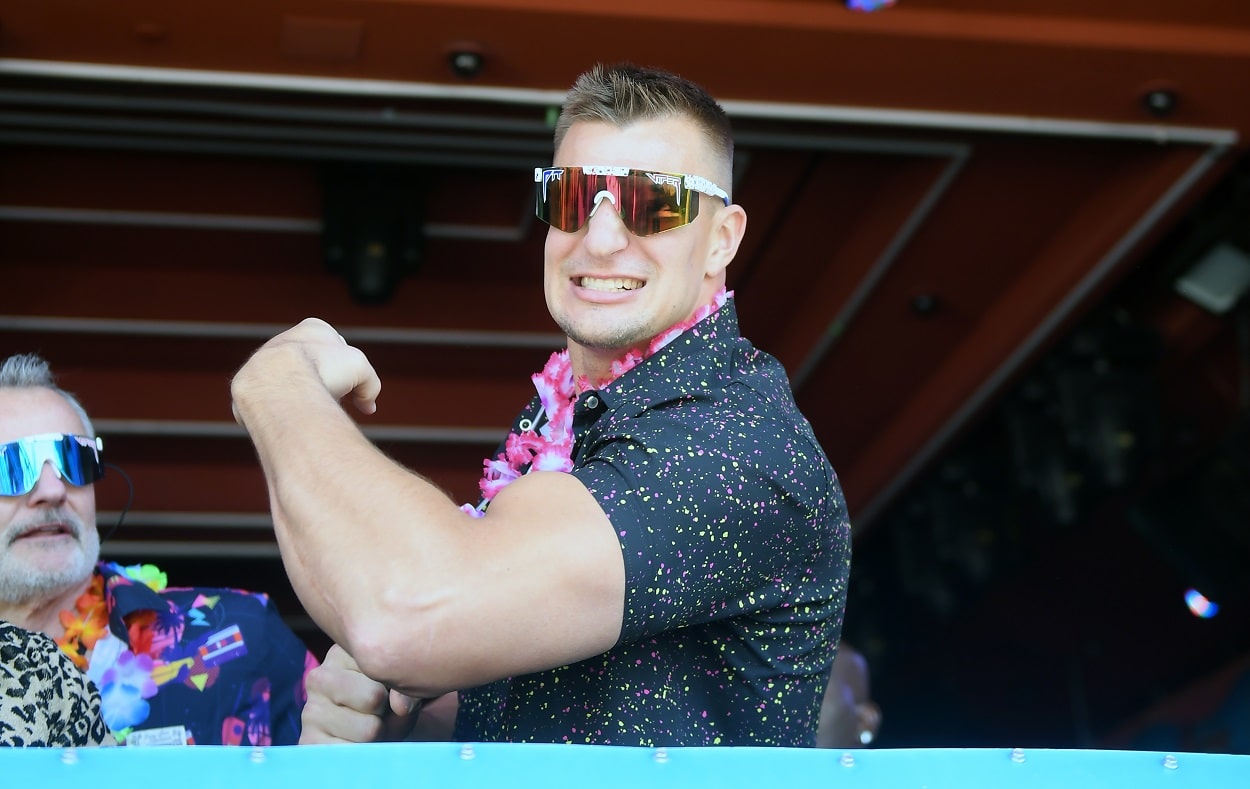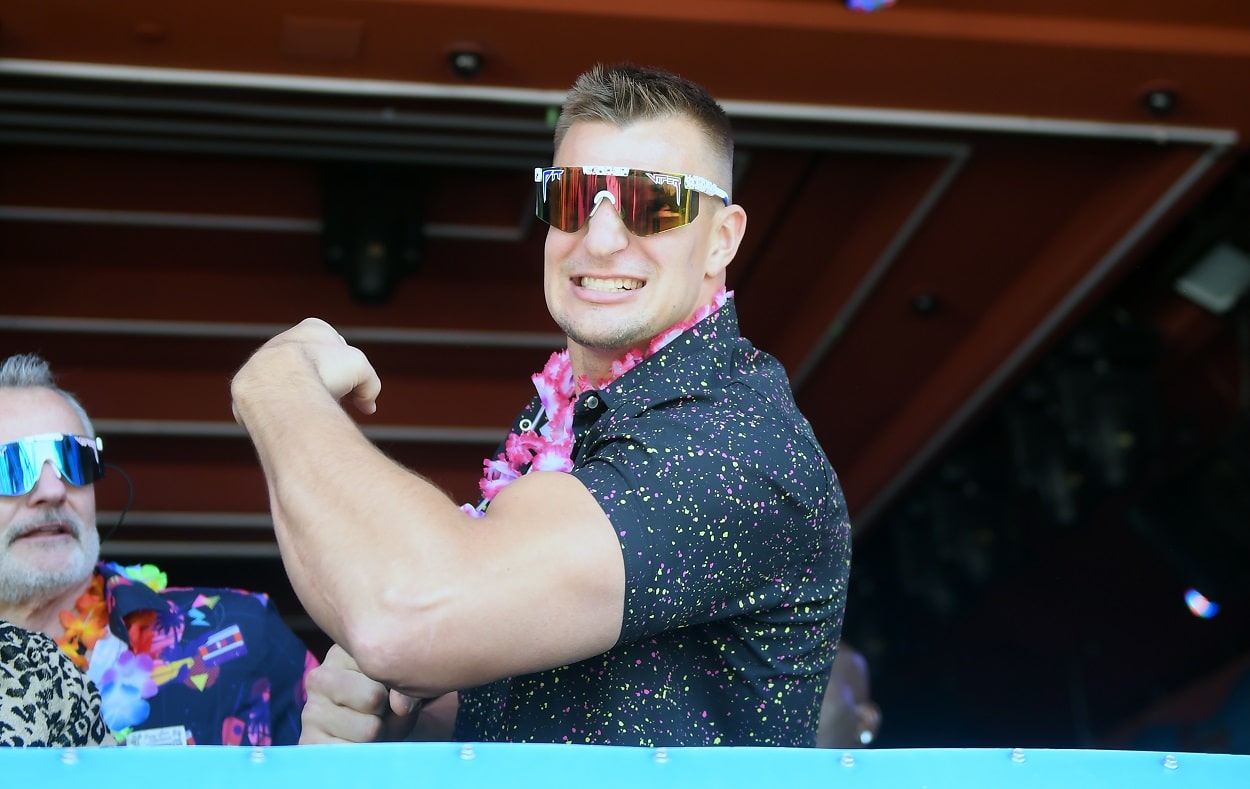 In somewhat of a lightning-round-style Q&A, Gronk was given the names of several NFL players and had to definitively answer whether or not he could take them in an MMA fight.
Unsurprisingly, first up was Gronk's longtime quarterback, Tom Brady. And Gronkowski didn't waste any time responding with a quick "YES!" But his tune changed quickly as the second name thrown out was Aaron Donald. And that was a hard "no."
Next up was former Bucs teammate Mike Evans. Gronk hesitated for a moment but then replied, "Yes. Sorry, Mike." Former Patriots teammate Julian Edelman was next, and Gronkowski actually talked this one out, saying Edelman was "boxer ripped, which makes him good at boxing but not MMA." So he went with another "yes" there.
It was also "yes" to Seahawks wideout DK Metcalf, whom Gronk called a "freak," but obviously in a good way. The last name was another former Patriots teammate, 325-pound Vince Wilfork. And Gronkowski didn't even hesitate for a second before shaking his head and replying, "Oh no, no, no."
Like Sportscasting on Facebook. Follow us on Twitter @sportscasting19 and subscribe to our YouTube channel.