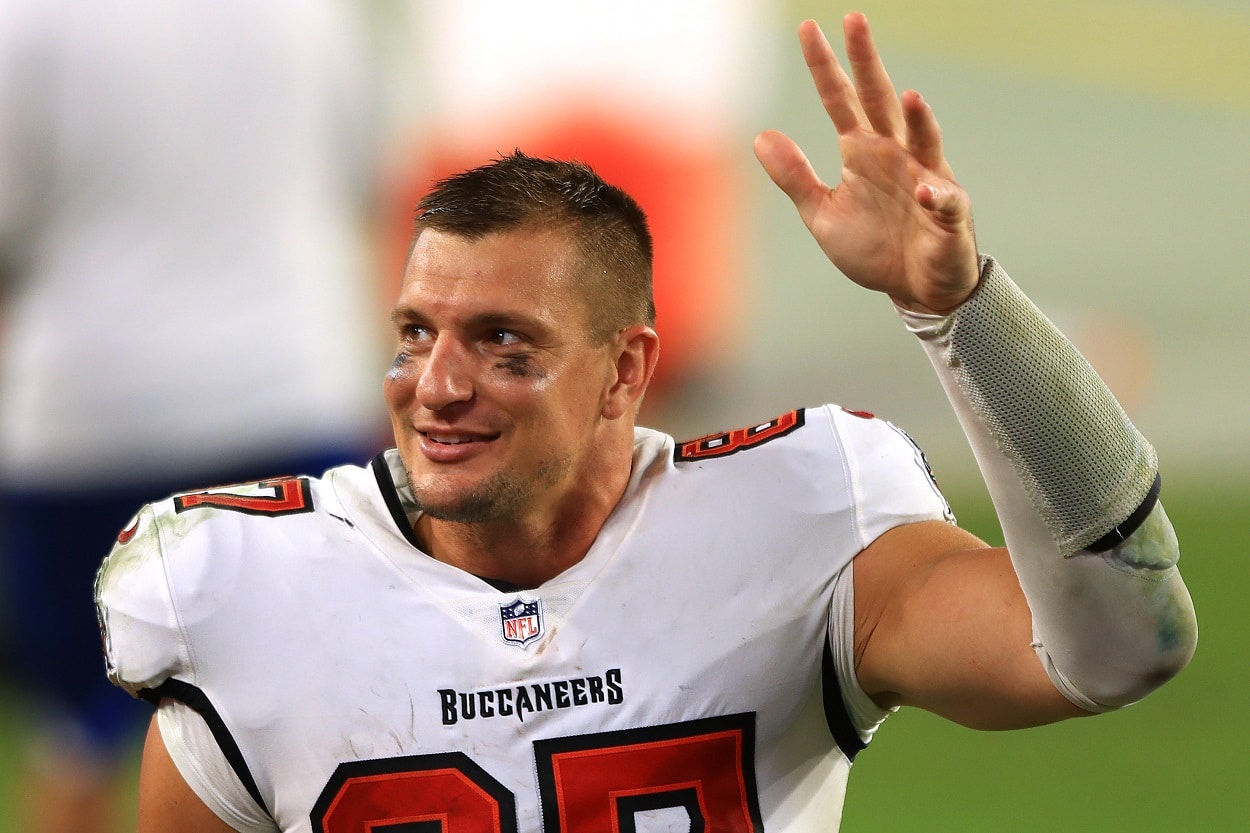 Rob Gronkowski: Every NFL Record Owned by the Future Hall of Famer
A look at the NFL records set by Rob Gronkowski.
For the second but maybe not final time (we'll see what happens when training camps are over), Rob Gronkowski has retired from the NFL. But if this truly is the end for Gronk, just go ahead and get his gold jacket ready, as he's a lock to be a first-ballot Hall of Famer.
Now, we could sit here and dissect exactly why Gronkowski is easily one of the greatest tight ends in NFL history. But we're not going to break down his route-running abilities, football IQ, or any of that. We're simply here to showcase the former Arizona standout's accomplishments, stats, and records he set during his illustrious career.
Taken in the second round of the 2010 NFL Draft with the 42nd overall pick, Gronkowski spent the first nine years of his career catching passes from Tom Brady with the New England Patriots. After taking a year off following the 2019 season, the New York native followed TB12 to Florida and played his final two seasons with the Tampa Bay Buccaneers.
In those 11 seasons, Gronk caught 621 passes for 9,286 yards and 92 touchdowns in 143 regular-season games. He added 98 catches for 1,389 yards and 15 scores in 22 postseason appearances.
He was a four-time Super Bowl champion, a five-time Pro Bowler, a four-time First-Team All-Pro selection, and the 2014 NFL Comeback Player of the Year. Gronkowski was also named to the All-Decade Team for the 2010s and the 100th Anniversary All-Time Team. And he certainly set plenty of NFL records.
NFL regular-season records owned by Rob Gronkowski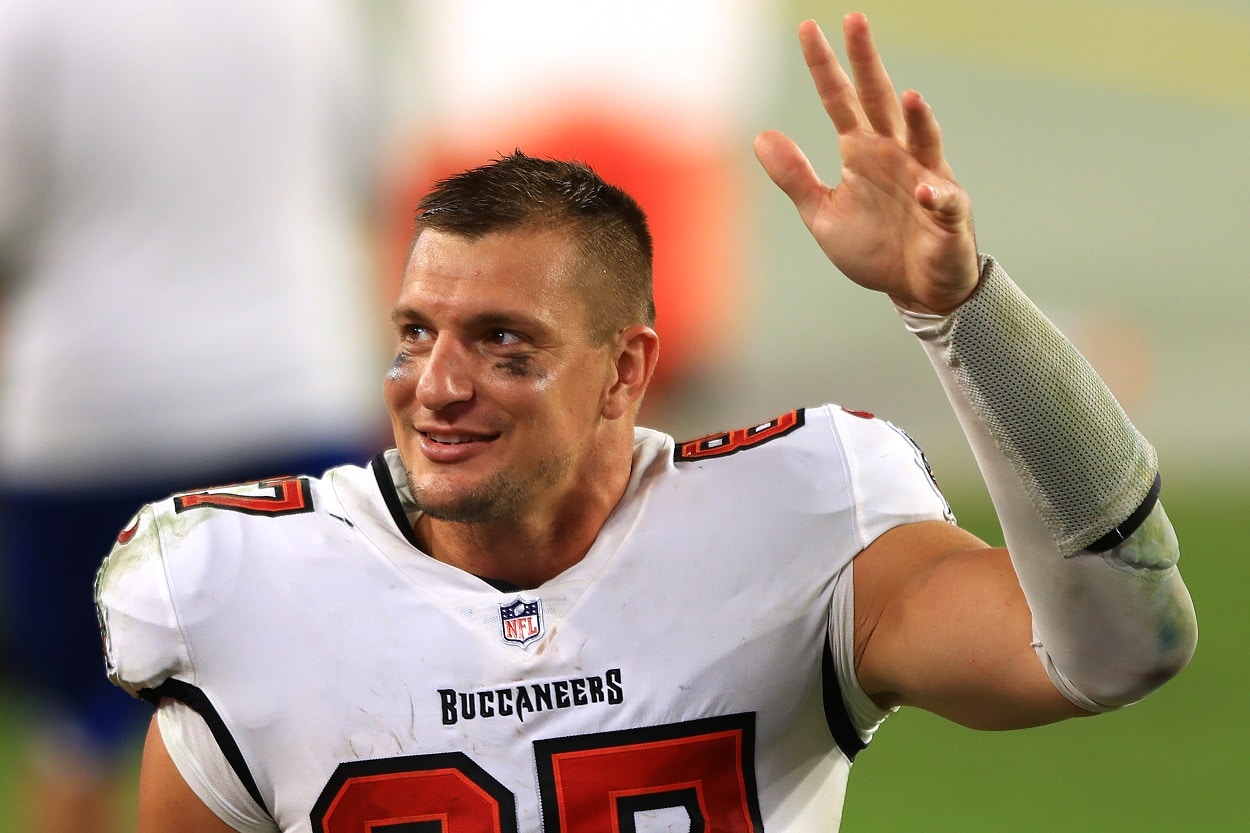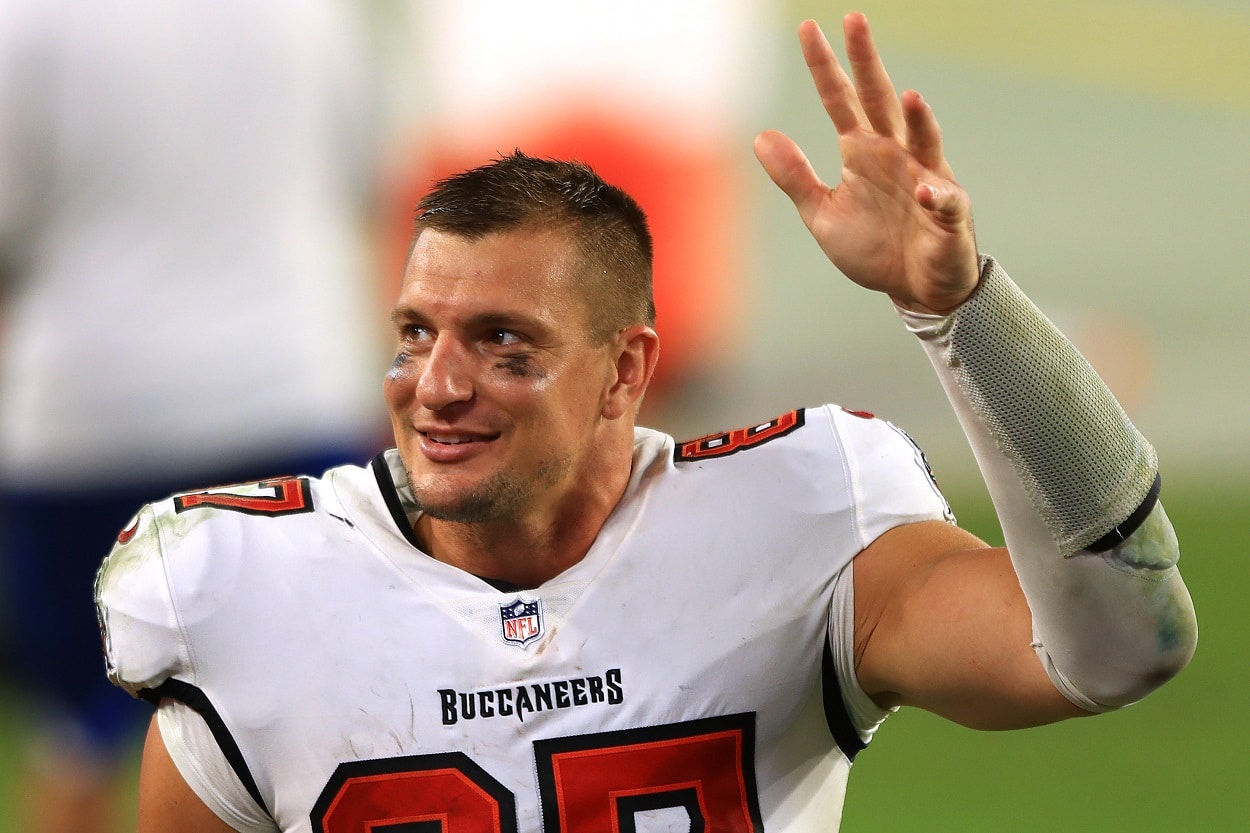 Here's a look at the regular-season NFL records owned by Gronkowski.
First tight end to lead the NFL in touchdown catches in a single season: 2011
Most touchdown catches by a tight end in a single season: 17 — 2011
Most 100-yard games by a tight end: 32
First tight end with three seasons of at least 10 touchdowns and 1,000 receiving yards: 2011, 2014, 2015
Most seasons with 10 or more touchdowns by a tight end: 5 — 2010, 2011, 2012, 2014, 2015
Consecutive seasons with at least 10 touchdowns by a tight end: 3 — 2010, 2011, 2012
Most offensive touchdowns in first two seasons: 28 — tied with Randy Moss
Youngest player with at least three touchdown catches in a game: 21 years, 180 days — 2010 vs. Pittsburgh Steelers
NFL postseason records owned by Rob Gronkowski
And then those from the postseason, including the Super Bowl.
First tight end with 1,000 receiving yards
Most career receiving yards by a tight end: 1,389
Most receiving touchdowns by a tight end: 15
Most Super Bowl receptions by a tight end: 23
Most Super Bowl receiving yards by a tight end: 297
Most career touchdowns between a quarterback and receiver/tight end: 15 — shared with Tom Brady
Youngest player with at least three touchdowns in a game: 22 years, 275 days — 2011 vs. Denver Broncos
We'll be sure to update if and when Gronk again changes his mind.
Stats courtesy of Pro Football Reference
Like Sportscasting on Facebook. Follow us on Twitter @sportscasting19 and subscribe to our YouTube channel.