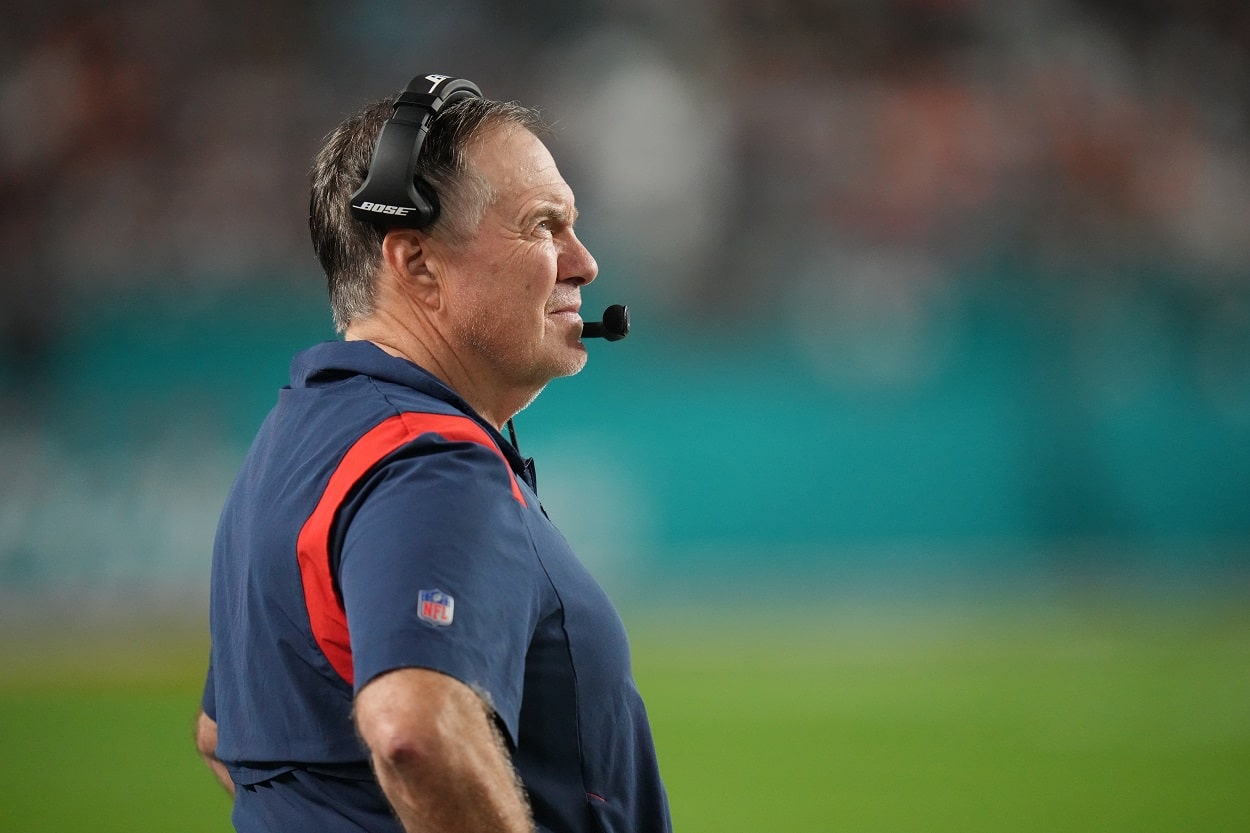 The Patriots' Failed N'Keal Harry Experiment Should Put Bill Belichick on the Hot Seat
The failed N'Keal Harry experiment should seal Bill Belichick's fate with the New England Patriots.
The N'Keal Harry era (if it's even worth calling it that) officially came to an unceremonious end this week, as the New England Patriots sent the oft-injured, underproductive wideout to the Chicago Bears for a future seventh-round pick.
Considering Bill Belichick took the big-bodied receiver with the 32nd overall selection three years ago, the laughably low return of a 2024 seventh-rounder speaks volumes about Harry's disastrous tenure with the team. 
And if Robert Kraft didn't already have some doubts about his longtime head coach/general manager's ability to construct a Super Bowl-caliber roster in the post-Tom Brady era, Tuesday's transaction should have made him even more skeptical about the future of football in Foxborough. 
After all, how many more misses can Belichick afford to have on his resume? 
Sure, the Patriots won six Super Bowl titles and established a well-earned reputation as the greatest dynasty in NFL history by dominating the league for two decades. Yes, many of those championships and signature wins came as a result of players Belichick drafted, developed, and trusted to be in the right place at the right time. And there's no doubt he will (and should) earn a bust in Canton for his achievements and contributions to the game. 
But if we're taking the "What have you done for me lately?" approach, it's tough to keep giving Belichick the benefit of the doubt. In fact, his collection of personnel blunders–highlighted by the inexplicable decision to ignore his scouts in order to take Harry with the final pick of the first round in the 2019 draft–has reached a level that would ordinarily get most GMs fired.
N'Keal Harry headlines a growing list of early-round draft busts for Bill Belichick and the New England Patriots
The NFL draft is an inexact science. But that doesn't excuse Belichick from what's been a primarily brutal run of blowing valuable assets in April.
From blowing three second-round picks on overmatched corners (Cyrus Jones, Duke Dawson, and Joejuan Williams) to utilizing a pair of first-rounders in 2018 on the disappointing Georgia duo of Isiah Wynn and Sony Michel to devoting third-rounders on Derek Rivers, Antonio Garcia, Chase Winovich, Anfernee Jennings, Devin Asiasi and Dalton Keene, it's obvious the Patriots have squandered essential resources that could have been used to refortify an aging roster. 
However, none of those decisions engender anything close to the level of frustration as Belichick's rogue move to make Harry the last player taken on Day 1 of the 2019 draft. Despite having a vastly different skill set than receivers who've succeeded in New England, the ex-Arizona State standout found himself in the same meeting room as TB12–at least until he got hurt. 
A mostly-lost rookie season that included a mere 12 catches for 105 yards and two touchdowns set the stage for two more campaigns of underwhelming numbers. Between injuries and struggling to find a role within the offense, Harry totaled 45/493/2 between 2020-21. Needless to say, he didn't provide anything close to the production the Patriots expected or needed from a pass-catcher who tips the scales at 6-foot-4, 225 pounds.
Belichick's track record as a GM should put him on the hot seat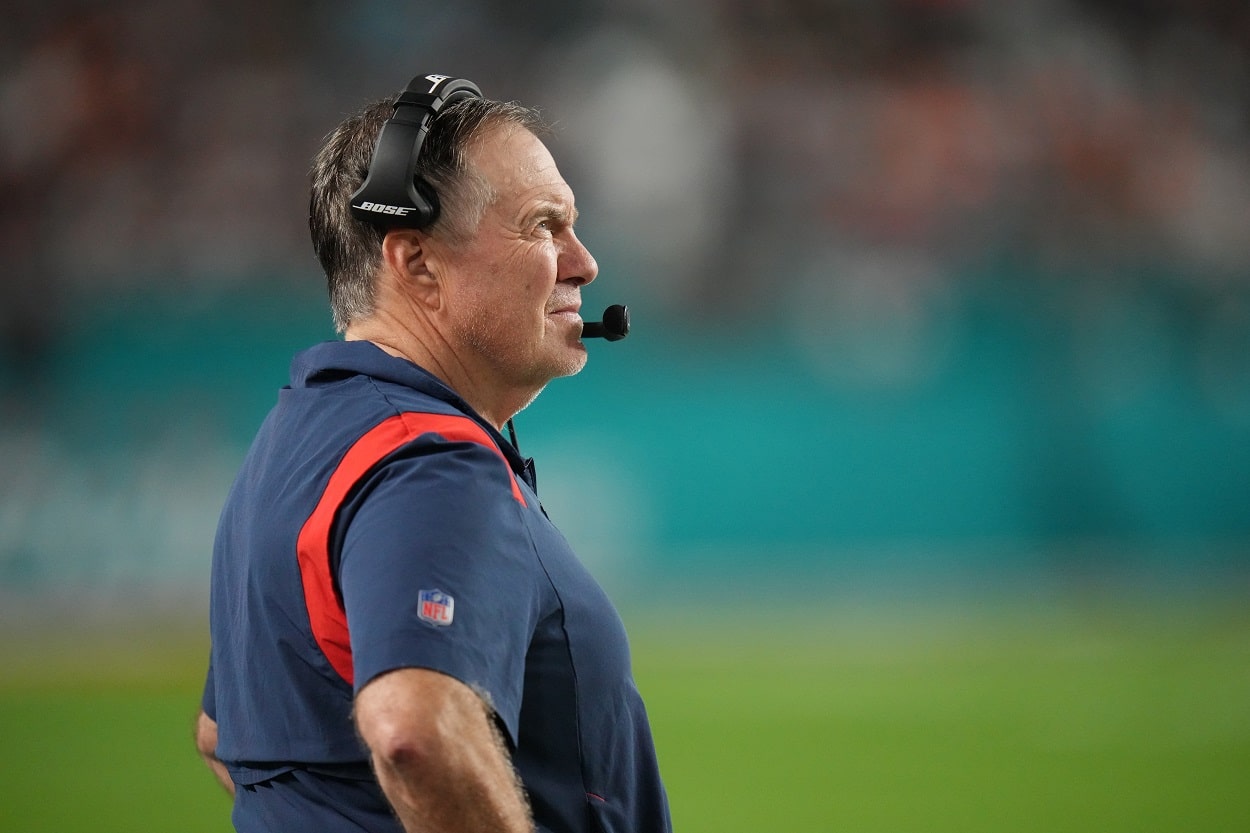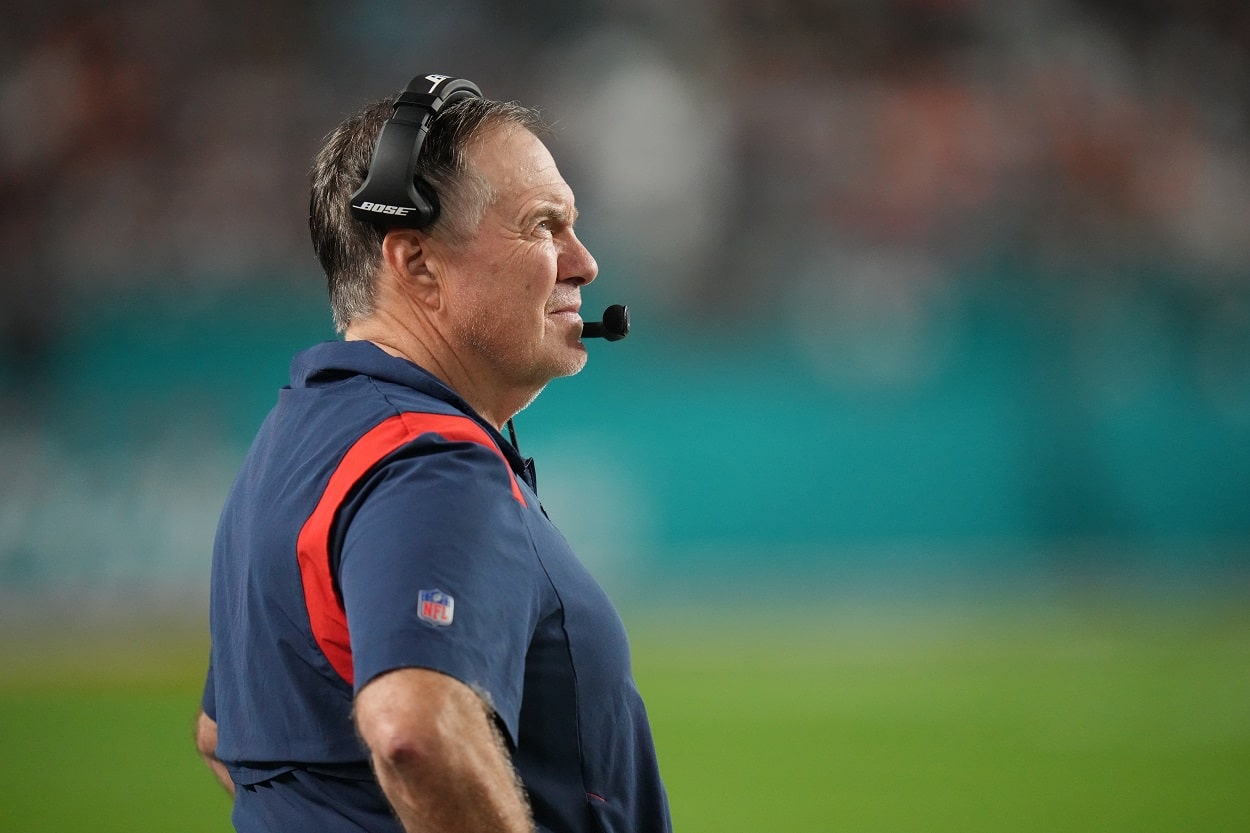 Although New England made it back to the playoffs after a one-year hiatus, that doesn't mean the franchise is necessarily set up for long-term success. After all, this is a team that has precious little cap space, several highly paid veterans who didn't earn their salaries in 2021, and shaky situations at corner, inside linebacker, offensive tackle, and along the defensive line. 
And there's no one to blame but Bill Belichick. 
As the chief decision maker, he holds the responsibility of balancing the short- and long-term needs of the team. Yet he chose to move on from the greatest quarterback of all time, the greatest tight end of all time, and 2019 NFL Defensive Player of the Year Stephon Gilmore for essentially nothing.
To make matters worse, he's wasted far too many Day 1 and Day 2 picks on players who've failed to develop into starters, let alone consistent contributors. And it's totally fair to question how he spent a league-high amount of cap space during the 2021 free-agency period, especially considering how poorly Nelson Agholor and Jonnu Smith performed last season. 
At this point, how can Kraft not at least enter 2022 with an open mind about making a change? Belichick had ample opportunities to re-tool the offense with younger, cheaper replacements via the draft, yet the Patriots failed miserably by betting big on Wynn, Michel, and Harry. While Wynn remains on the roster, he could still get traded, and if not, he will undoubtedly be allowed to walk after the season–a disappointing outcome for the 18th overall pick of the 2018 draft.
Meanwhile, Michel went from being a rock-solid contributor as a rookie to getting replaced. As if taking a running back in the first round wasn't already a poor use of resources, selecting the injury-prone Michel over fellow former Bulldog Nick Chubb was an experiment that seemed destined to go wrong. 
Ultimately, though, placing his faith in Harry is undoubtedly the worst draft-day decision of Belichick's storied career. Instead of securing a capable weapon for TB12 (Deebo Samuel, DK Metcalf, and A.J. Brown all went off the board on Day 2), he used a premium pick on a slow-footed wideout who never appeared to be suited for New England's horizontal-based offense. 
As much as Mac Jones may give Patriot Nation hope about what lies ahead, Belichick's shaky string of personnel moves should concern fans and ownership.
After doling out a record-setting amount of guaranteed money in free agency a year ago, he didn't make any substantial improvements this offseason, and a heavily scrutinized 2022 draft class headlined by a small-school guard (Cole Strange) and a rail-thin receiver (Tyquan Thornton) hasn't done much to quiet questions about whether Belichick has lost his magic touch. 
So, if the 2022 season ends with another first-round exit (or missing the playoffs entirely), it certainly will be interesting to see how the Krafts handle business in the spring. Because even though Bill Belichick is bound to be in the Pro Football Hall of Fame someday, he isn't helping his case to remain in charge of the Patriots much longer.
Stats courtesy of Pro Football Reference
Like Sportscasting on Facebook. Follow us on Twitter @sportscasting19 and subscribe to our YouTube channel.